Plan Your Visit
The Blue Ridge Parkway is designed for slow-paced travel, 45 mph or less, something we are not accustomed to in this day and age! Overlooks, trails, picnic and camping areas, and a multitude of developed areas await the visitor who has time to explore. These will introduce you to the natural and cultural history of our region.
One of the most enjoyable ways of experiencing mountain culture is with music. Many areas of the Parkway have regularly scheduled music and dancing. The calendar of events will give you the specifics of when and where mountain music happens.
If you are traveling here in an alternative fuel vehicle, thanks for helping us reduce greenhouse gas emissions and reduce petroleum use. Plan your trip with the Department of Energy's "Alternative Fueling Station Locator."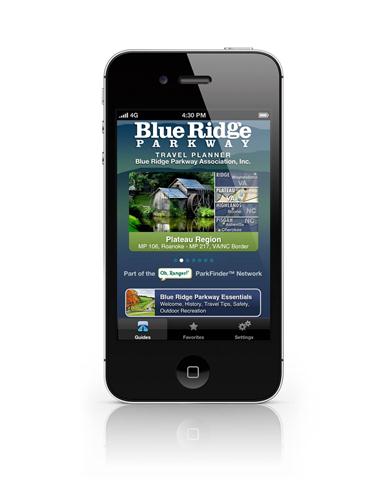 Blue Ridge Parkway Mobile App
Download the free Blue Ridge Parkway Travel Planner for your smart phone. Access detailed information for the Parkway's four major regions Ridge, Plateau, Highlands and Pisgah as well as information for connecting regions including the Great Smoky Mountains National Park region (located near the Parkway's southern end) and the Shenandoah National Park region (near the Parkway's northern end).

Explore by region, activity, or by proximity to your location. Download the app to your phone to access content with or without a cell signal during your trip to visit the Blue Ridge Parkway area, or use it to plan your vacation before you leave home.
There is no charge to download the "Blue Ridge Parkway - Travel Planner" and it's available on both Android™ and iPhone® platforms. Download links are available at The Blue Ridge Parkway Association website.


Did You Know?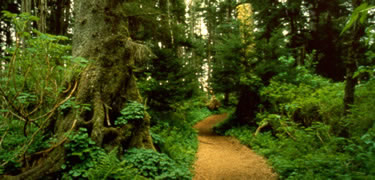 Much of the forests surrounding the Parkway are made up of stunted oak and oak-hickory trees. More Flora includes various grasses, shrubs (including Rhododendrons and Dogwoods), hemlock, mixed-oak pine forests and spruce-fir forests.