Atomic City Transit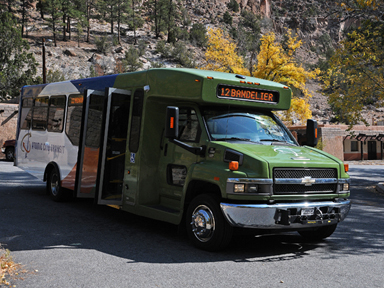 Atomic City Transit is the local bus service in Los Alamos County. They will be running the mandatory shuttle buses from the White Rock visitor center to Bandelier starting again May 24, 2013. This service will continue until mid October 2013.
The shuttle ended for this year on October 28, 2013.
Did You Know?

Scorpionweed gets its name from the shape of the flowers, which unfold like a scorpion's tail as they prepare to bloom.