Kolob Canyons Wilderness Hiking Trails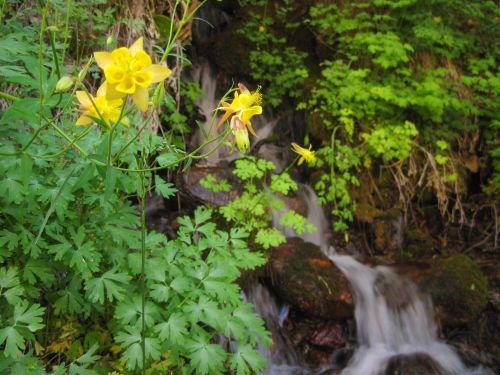 Group Size Limits
Large groups result in larger impacts. All groups traveling in the Kolob Canyons Wilderness must follow the group size limit for that area. Group size limits are strictly enforced. Permits will be denied and violators will be cited if limits are exceeded. Groups are limited to a maximum of 12 people that share the same affiliation (e.g., school, church, club, scout group, family, friends, or a combination thereof) Groups that exceed these limits may not split up and visit the same drainage or wilderness trail on the same day, but may split up and visit different areas. Affiliated groups of 12 or more in the Kolob Canyons are only permitted to hike on the Timber Creek Overlook Trail.
Timber Creek Overlook Trail
Average Hiking Time: 0.5 hours roundtrip
Roundtrip Distance: 1.0 miles /1.6 km
Elevation Change: 100 feet / 30 m
The Timber Creek Overlook Trail follows along a small ridge with spectacular views of the Kolob Canyons, the Kolob Terrace, and the Pine Valley Mountains. Looking south on the far horizon, visitors may see Mt. Trumbull 100 miles away at the north rim of the Grand Canyon. During the spring and early summer months, the Timber Creek Overlook Trial is covered in a beautiful display of desert wildflowers. A small picnic area is located 100 yards from the trailhead.
Taylor Creek Trail
Average Hiking Time: 4 hours roundtrip
Roundtrip Distance: 5.0 miles /8.0 km
Elevation Change: 450 feet / 137 m
Group Size Limit: 12 people or less
The Taylor Creek Trail leads hikers deep into a narrow box canyon toward the Double Arch Alcove, where erosion has carved out natural openings in the Navajo sandstone. As the trail reaches the mouth of the canyon it enters the Zion Wilderness and begins to crisscross Taylor Creek. The trail passes the geologic formation of the Kanarraville Fold and two historic homestead cabins built in the early 1930's. The vertical walls of Tucupit and Paria tower 1700 feet above the trail as hikers arrive at the Double Arch Alcove.
Kolob Arch via La Verkin Creek
Average Hiking Time: 8 hours roundtrip
Roundtrip Distance: 14.0 miles /22.5 km
Elevation Change: 1037 feet / 316 m
Group Size Limit: 12 people or less
The LaVerkin Creek Trail to the Kolob Arch allows hikers outstanding opportunities for solitude in a primitive area of Zion Wilderness. The trail begins at Lee Pass with stunning views of the Kolob Canyons as it crosses Timber Creek and continues to descend toward LaVerkin Creek. After seven miles a spur trail leads hikers to a viewpoint where they can see the Kolob Arch. With a span of 287 feet and a thickness of 75 feet, the Kolob Arch is one of the world's largest natural arches.

Last updated: April 13, 2015