Photo Galleries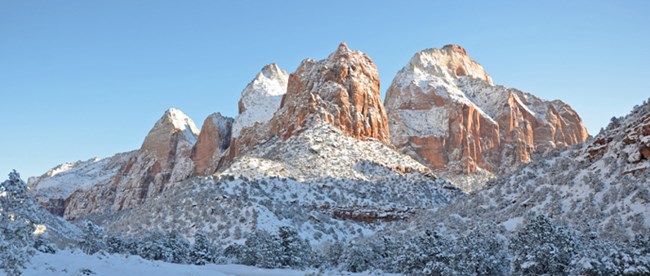 Photos of Zion National Park

The photo galleries shown below highlight some of the park's features. All images can be downloaded. These images and more can also be found on the park's Flickr site.
Many historic photographs from Zion's collection have been digitized and are available on the NPGallery website.
Last updated: April 4, 2023