Paleontology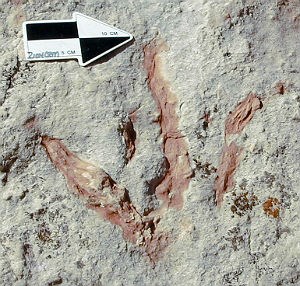 Ancient Life of Zion
Life on earth 270 million years ago was drastically, surprisingly, and wonderfully different from the life on our planet today, and Zion National Park's fossil resources give us a glimpse at creatures that once wandered the earth. The park's fossils and survey data represent a diverse array of ancient environments, including shallow marine, coastal, desert sand dunes, rivers, and lakes. Ranging from 270 million to 1,600 years old, fossil plants, animals, and tracks are available to scientists, educators, and park managers as a window to past life.
To discover more about specific Zion fossils, click on the links below.
In 2012, a new plant fossil was discovered within the Moenave Formation in Zion. Learn more about this exciting fossil find!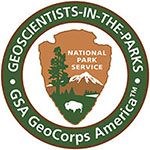 Geology and Paleontology pages created with David Tarailo and Scott Ireland, interns with the
NPS Geoscientists-in-the-Parks program
, run in partnership with The Geological Society of America's
GeoCorps America Program
.
Last updated: September 27, 2015