Carmel Formation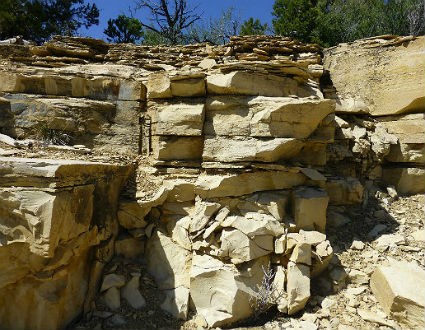 Middle Jurassic
~170-165 million years ago
The Carmel Formation consists of limestone containing marine fossils, along with mudstone, sandstone, and gypsum deposited in a shallow interior seaway.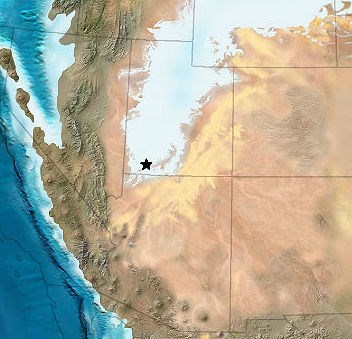 The Carmel Formation was deposited in a shallow sea environment, with rock types ranging from marine mudstone and limestone to gypsum layers deposited in evaporative coastal lakes. This ancient interior body of water, called the Sundance Sea by geologists, was warm, surrounded by an arid coastline, and bounded by sandy deserts to the south and the east.
This map shows a depiction of Western North America during the deposition of the Temple Cap formation, ~170 million years ago. Zion is located at the star.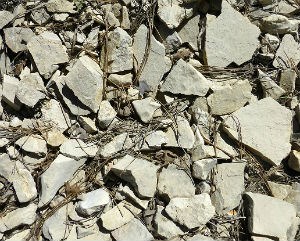 Only the lower portion of the Carmel Formation remains in Zion (the Co-op Creek member and small amounts of the overlying Crystal Creek member); the rest of the unit has eroded away in this area.
The Carmel is not visible from Zion Canyon, but can be seen near Zion's East Entrance, where it lays atop the Temple Cap Formation. Hikers will encounter the Carmel at the high points of the East Rim and West Rim trails.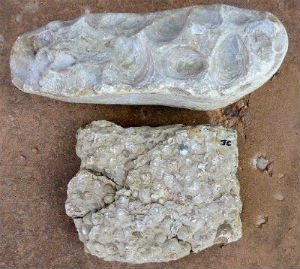 Marine fossils are plentiful in the Carmel Formation, particularly bivalves (such as clams) and gastropods (snails), similar to life found in oceans today.
Last updated: July 6, 2015