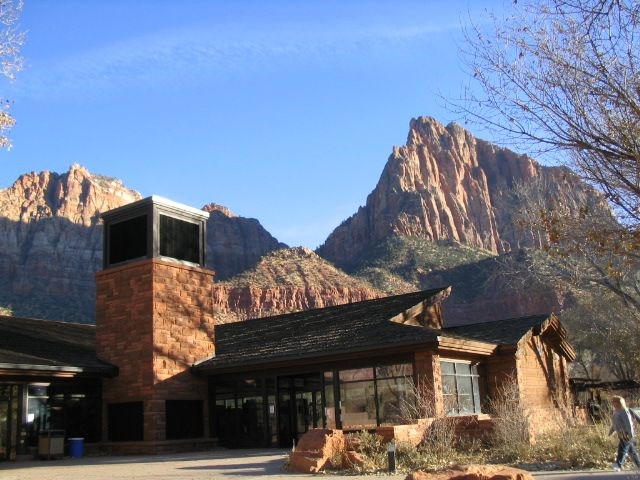 Sustainable Architecture
The World Commission on Environment and Development defines sustainability as ". . . development that meets the needs of the present without compromising the ability of future generations to meet their own needs." Zion National Park's focus on sustainable design does just that, making us a leader in the field since the late 1990's.
Two newly constructed facilities in the park demonstrate how new and old technologies can combine to create a truly sustainable building.
The Visitor Center, designed by Park Service staff and the National
Renewable Energy Lab, opened in 2000 and includes features like cooling towers, trombe walls, daylighting, photovoltaic panels, operable windows, extra insulation, and a compact building footprint. The Zion Canyon Visitor Center has received numerous awards for its commitment to sustainability.
Green Building Challenge (2000)
American Institute of Architects' Top Ten Green Projects
American Society of Landscapes Architects Design Honor Award (2001)