By the numbers in Zion National Park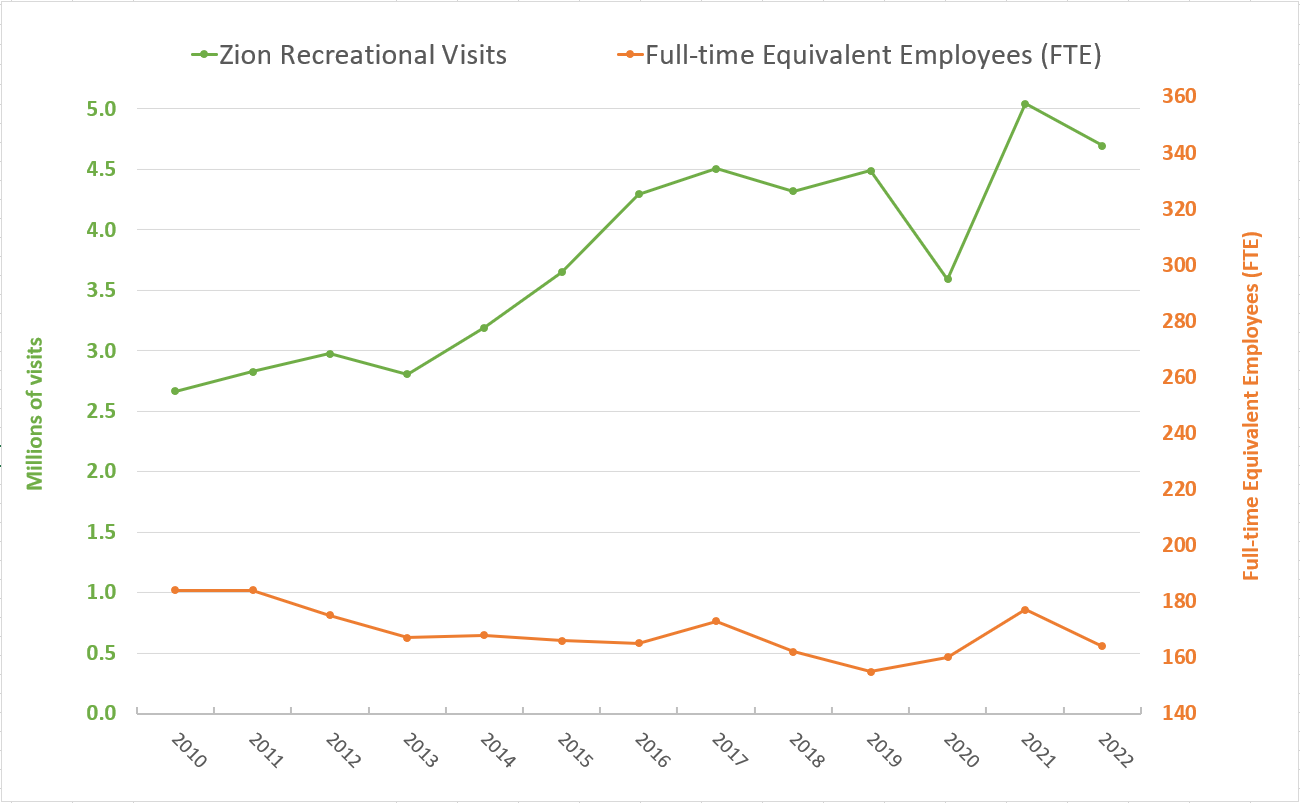 National Park Service Staff & Visitation
Since 2010, the number of full-time equivalent employees has gone from 184 to 164. At the same time, the number of visits has risen from about 2.6 million to a peak of more than 5 million – this is an increase of about 90%.
The National Park Service shares statistics about visitation on the Integrated Resource Management Applications (IRMA) Portal. Read Zion's Park Reports there.
Visitation to Zion National Park has been increasing for decades, and the park is among a small group of national park areas to ever exceed 5 million annual visits.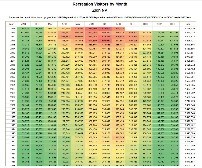 Zion Monthly Numbers
View the Zion visitation numbers from 1979 through the present. Numbers are updated monthly.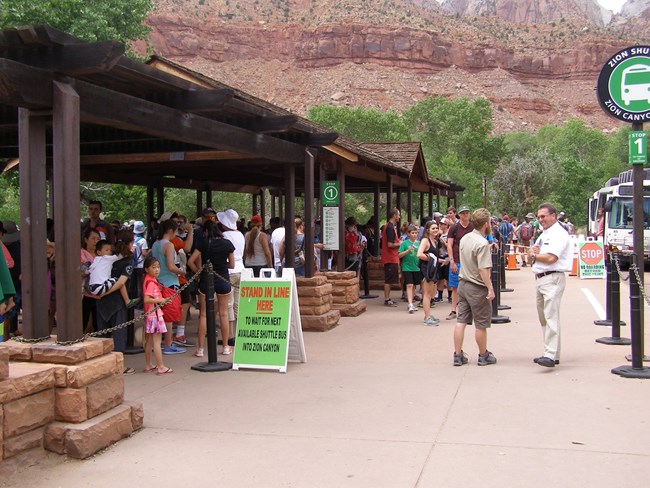 Shuttle operations
Travel in Zion Canyon is easy thanks to Zion National Park's shuttles. The park's shuttles provide efficient, clean access in the town of Springdale and throughout Zion National Park. In 2019 (the last year before the COVID-19 Pandemic affected ridership), Zion shuttles recorded almost 6.8 million boardings. In 2022, Zion National Park's shuttles recorded about 5.2 million b.oardings

The Zion National Park shuttle fleet consists of:
35 propane-powered buses,
21 with accompanying trailers which may be in service on any given day.
The park route consists of nine stops made by a bus with a trailer and the town route consists of 10 stops made by a bus without a trailer.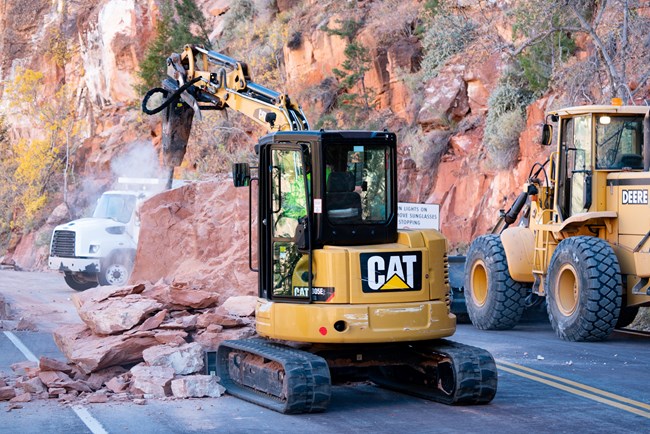 Park maintenance
Zion maintains many buildings and infrastructural systems that are essential to visitors and to staff. These include:
More than 110 buildings.
More than 90 miles of trails.
Nearly 90 miles of paved and unpaved roads.
10 water supply systems.
9 waste water management systems.
3 developed front country campgrounds and many more backcountry campsites.

In order to maintain and improve these systems, in 2021 National Park Service maintenance workers:
Removed almost 5 tons of human waste from Scout Lookout evaporative toilets (these are the facilities located at the start of the section of trail with chains that leads to Angels Landing).

Removed more than 30,000 bags of trash and recycling that weighed almost 2,000 tons.

Removed more than 2,500 tons of rockfall and flood debris from Zion's roads and parking lots.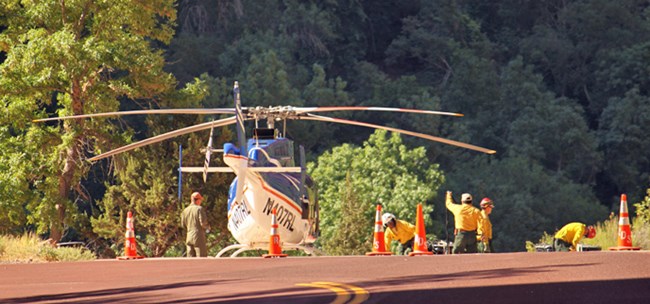 Visitor and Resource Protection
National Park Service rangers, paramedics, firefighters, and other rescuers respond to hundreds of requests for emergency services in Zion National Park every year. In 2022, they quickly and effectively provided aid to visitors whose health and well-being required:
Over 330 responses to provide emergency medical service (EMS).

Nearly 130 responses to calls for search and rescue (SAR).
Many of the same National Park Service staff also enforced the law and served on teams responsible for response to structural or wildland fires. Zion sent staff to 10 different states to assist with wildfire prevention.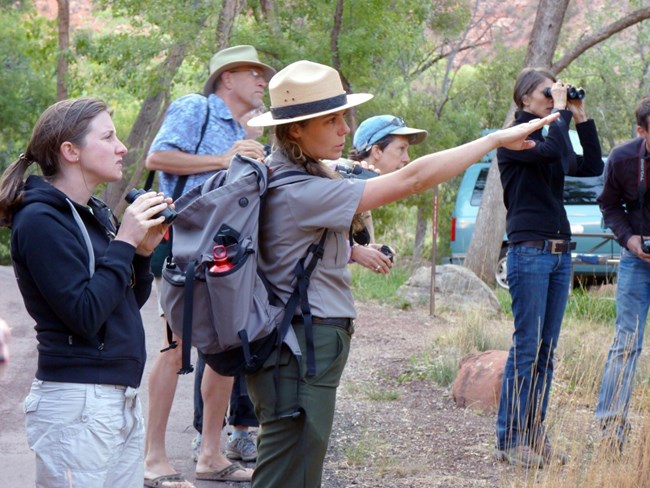 Education and visitor services
National Park Service rangers love helping visitors and students discover Zion National Park. In person and online, rangers helped visitors discover and rekindled visitors' connections with this special place through:
More than 1.8 million one-on-one interactions at visitor centers, on park shuttles, and on trails.
Special programs for more than 24,000 new junior rangers.
More than 250 distance learning sessions for more than 8,200 students in 33 of the United States and 3 countries.
More than 1,200 programs, hikes, and presentations.
Answering more than 26,000 phone calls and emails in 2022 – an average of more than 70 every day of the year – to share information about visiting Zion.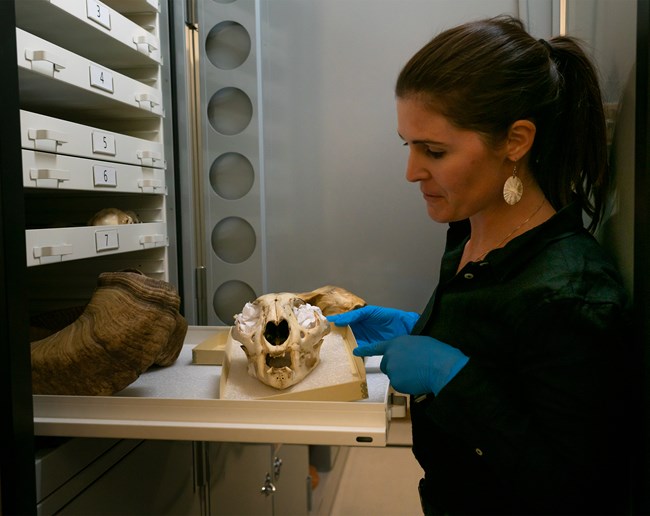 Resource management
Protecting plants and history
One of Zion's primary missions is to protect and provide opportunities to study our exceptional landscapes, plant, animals, and history. In 2022, National Park Service staff
Assisted with more than 40 academic research requests in our extensive park historical archives.

Studied the park's human history through research and archeology.

Managed invasive plants.

Surveyed for invasive plant species on more than 1400 acres of park land.

We treated invasive plant species in almost 200 acres of land.

Acreage affected by invasive plant species increased from about 700 in 2020 to about 1000 in 2021.

Took action to restore native plants.

Almost 5000 plants grown in an NPS greenhouse and planted in the park

Over 30 native species propagated

45 different species of seed collected

75 pounds of seed broadcast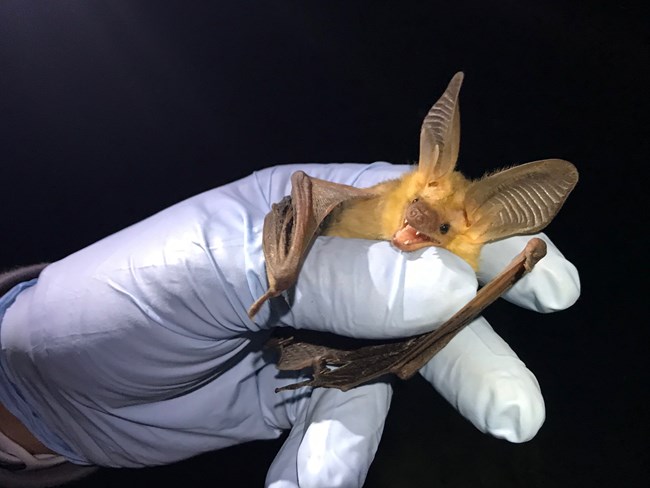 Protecting Wildlife
In 2022, National Park Service staff and partners worked together to:
Protecte birds.
Continue studies on well-known park animals

Started 2nd phase of Zion Desert Bighorn Sheep Study in collaboration with Utah State University and the Utah Division of Wildlife Resources.

Safely collared and collected scientific samples from 16 bighorn sheep.

Conduct 66 surveys for Mexican Spotted Owl and detected owls in 29 territories within Zion.

Capture 69 bats in Zion, Cedar Breaks National Monument, and Pipe Spring National Monument and swabbed for Pseudogymnoascus destructans fungus. This is the fungus that causes White Nose Syndrome in bats. None of the swab samples detected the fungus.


Last updated: May 16, 2023