Distance Learning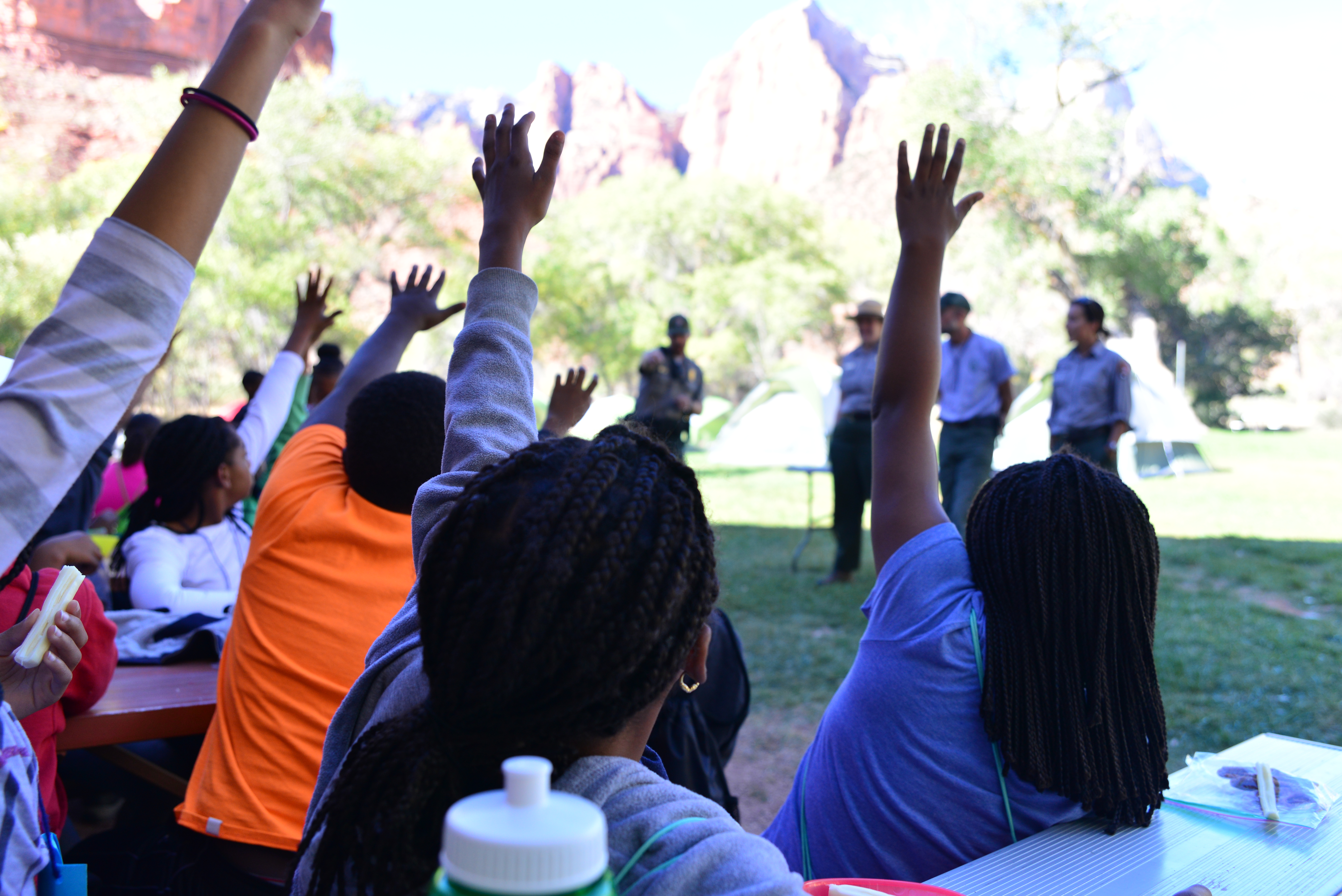 Join a Zion National Park ranger in real time to learn about the National Park Service and what makes Zion National Park unique. Registration is now open for the 2017/2018 school season.
2017-2018 Distance Learning Registration Form
Please read about our
equipment requirements.
It is critical that we test your system's capabilities and confirm the connection prior to your program date.
Please contact us with requests and questions:
e-mail us
Results
Showing results 1-3 of 3
Trace the geologic history of earth through the stunning canyon walls of Zion National Park. This program introduces students to the unique and complex story of Zion and the southwest, and allows students to gain a deeper understanding of geologic processes. Students interact with park rangers to discuss the formation of this canyon, and then engage in a critical-thinking activity about erosion. (60 minutes)

Type:

Distance Learning

Grade level:

Upper Elementary: Third Grade through Fifth Grade

Subjects:

Science

In Chat with a Ranger, students learn about Zion National Park, the park service, and the life of a ranger. Students prepare and send questions ahead of time. This program can be adapted to fit different curriculum objectives, and is appropriate for any age group. (30 minutes)

Type:

Distance Learning

Grade level:

Upper Elementary: Third Grade through Fifth Grade

Subjects:

Literacy and Language Arts,Science,Social Studies

The Find Your Park program introduces students to the National Park Service emblem and to national park units. It is designed to engage students in critical thinking about our national parks. (60 minutes).

Type:

Distance Learning

Grade level:

Upper Elementary: Third Grade through Fifth Grade

Subjects:

Social Studies