Cooperating Association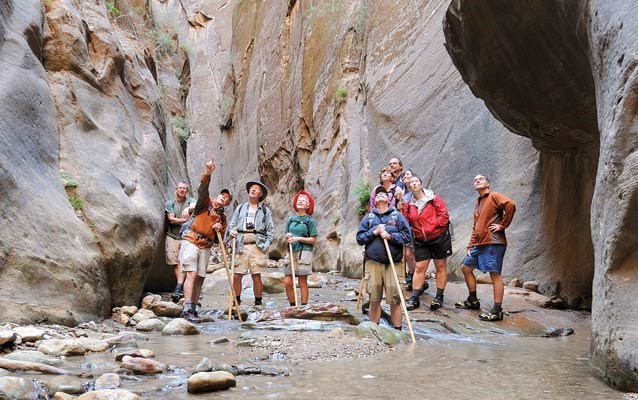 The Zion Natl Park Forever Project
The Zion Natl Park Forever Project is the official park partner and cooperating agency of Zion National Park, Cedar Breaks National Monument, and Pipe Spring National Monument. Since 1929 the organization (formerly Zion Natural History Association) has supported education, research, publications, and other programs for the benefit of the parks. These generous donations to the parks have accomplished many great things such as:
· Trail Restoration
· Historic Building Restoration
· Natural Resource Research and Management
· Youth Education
· Historic Art Preservation
Contribute today and join the many wonderful individuals who continue to make a difference in Zion National Park!
The Zion Natl Park Forever Project also educates and inspires visitors about the greater Zion National Park ecosystem and environment. These field programs and fee-based workshops, the lecture series, and Thursday treks take place in and around Zion National Park, Cedar Breaks and Pipe Spring National Monuments.

To find out more about the programs and publications available through the Zion Natl Park Forever Project, visit www.zionpark.org or call 800-635-3959.
Last updated: March 6, 2020