2014 Donated Artwork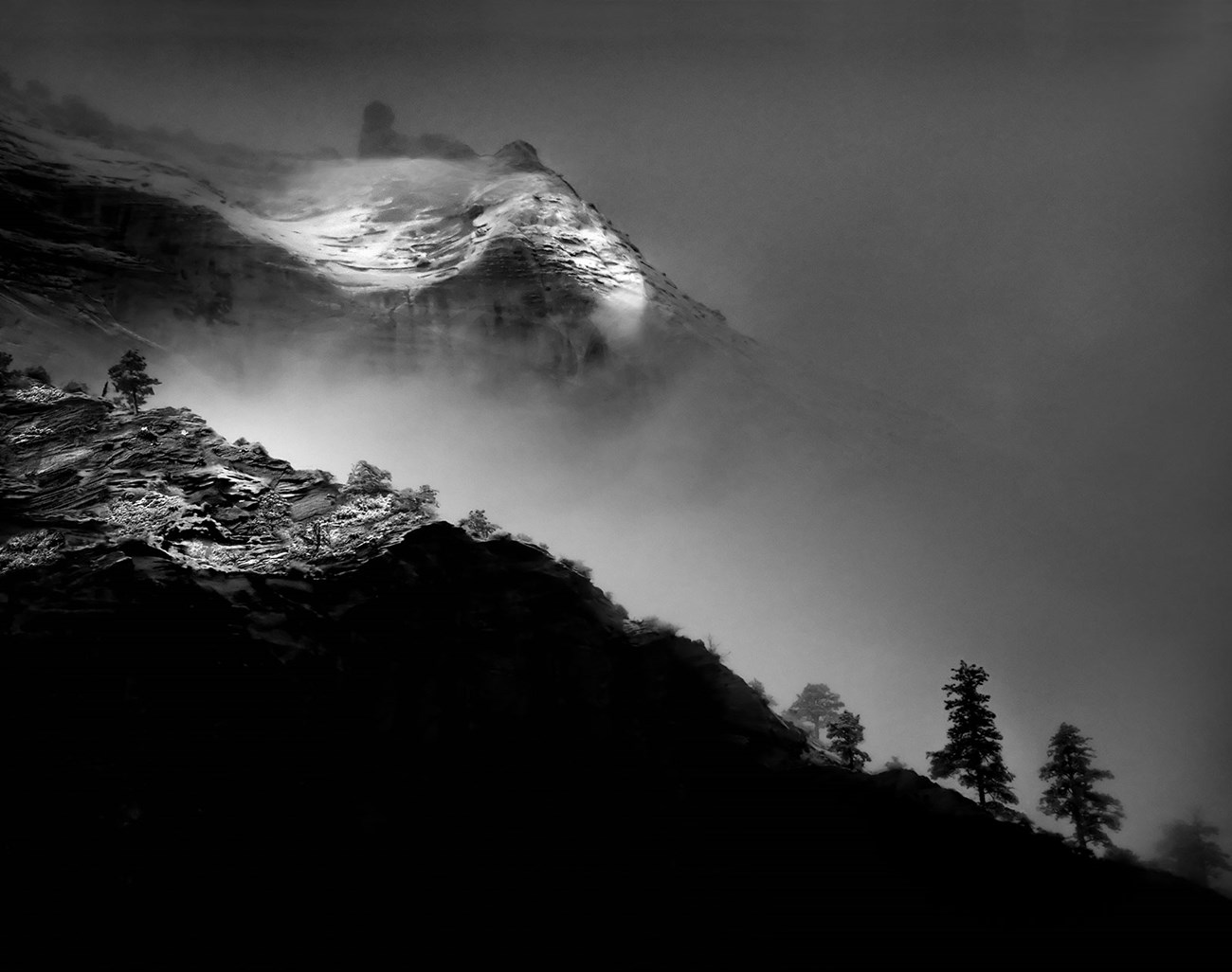 Frederick Dellenbaugh was an artist who accompanied John Wesley Powell on his late 1800s expedition of the Colorado River. Dellenbaugh's images of Utah's dramatic and fragile Zion Canyon was published in Scribner's Magazine and exhibited at the World's Fair in 1904. His images of the area drew huge national attention and also interest in protecting the land and played a significant role in it being declared a National Monument in 1909 (an later, in 1919, a National Park).
While serving as Artist-In-Residence at Zion National Park in early 2014 I wanted to honor Dellenbaugh's work, the park's 100+ year history and importance artists have played in the creation of many national parks. To do that, my camera gear included a vintage wooden camera made in 1907. That camera, a "Seneca medium format film camera" holds individual sheets of 4/5" black and white film. Photographs of Zion Canyon made with the same model Seneca camera would have appeared in newspapers, magazines and exhibits in the early 1900s. My intent in making this photo was to capture Zion as it looks today using a camera similar to those in use when the park was first established to help convey its near-timeless scenery and the work of the National Park Service in preserving that land for future generations to enjoy.
One morning, I awoke at 4am to the sound of high winds and light coatings of snow. Since the ground had been warmed by daytime temperatures of 65 degrees Fahrenheit (18 degrees Celsius) during the prior week, the cool temperatures held high hopes that fog would appear in the early morning. Photos made in extreme weather conditions like snow, fog, or rain can add an element of visual interest and mood to a photo.
At 5:30am I reached an area of the park known as The Narrows. As the sky began to lighten, a nearby mountain peak could be seen that was covered in snow and faced eastward (toward sunrise), which held the hope of a perfect photo subject. Finding the best location to photograph it, however, required a one hour hike upward on snow and ice all while carrying 30 pounds (13 kg) of delicate camera gear. While setting up the camera the sun slowly crested the horizon and as it did, fog began to form on the mountain. Soon after I was able to capture this photo and three others before a dense fog completely hid the mountain from view.
-Rick Braveheart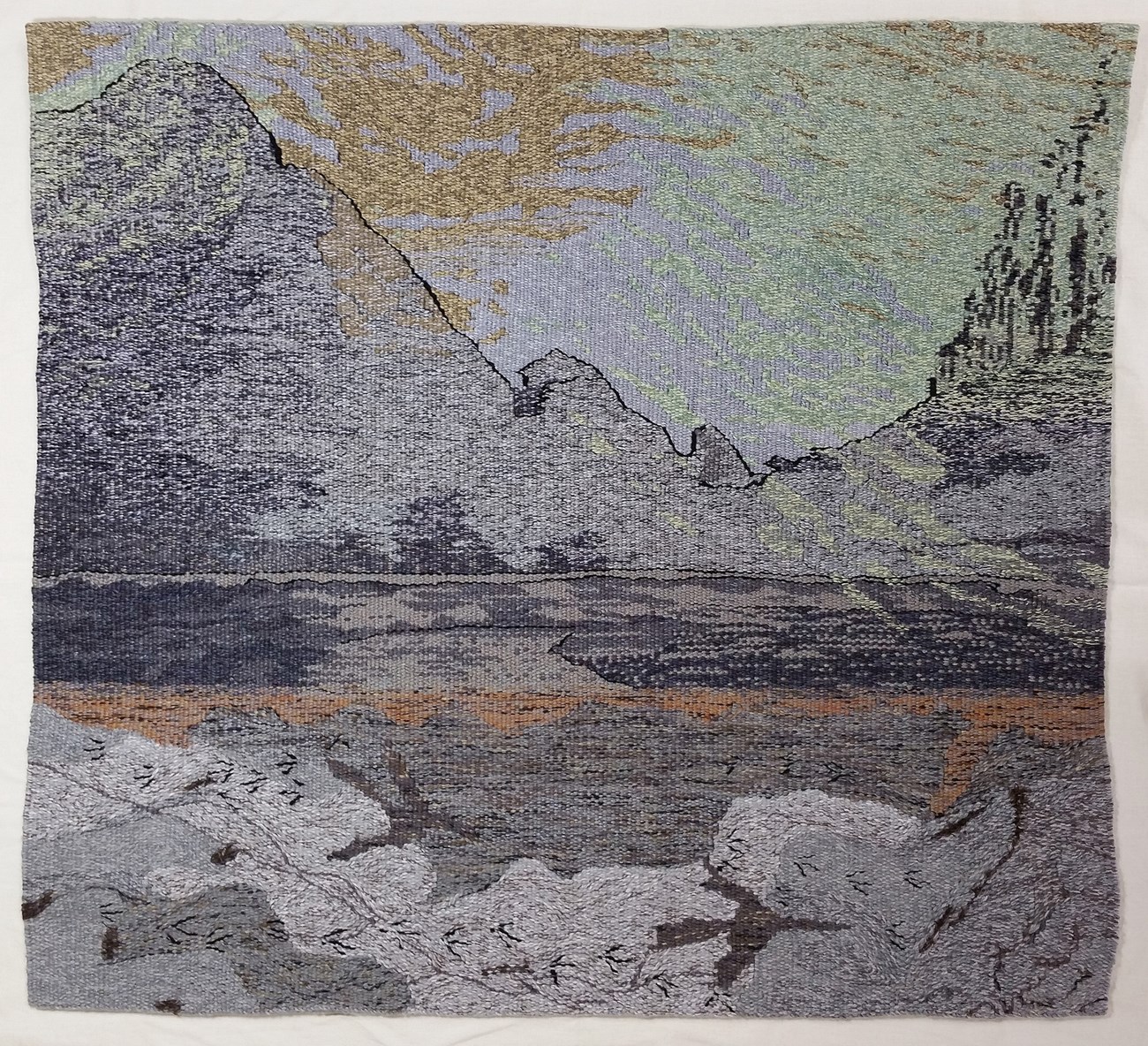 While I was still at home preparing for my residency, I had developed the desire to examine and depict Zion in a different way than most people experience or perhaps interpret it. When one spends only a short while in places such as Zion, the impressive geology and terrain command all senses. However, if one is lucky enough to have more time, such as that afforded by an artist residency or is more observant of smaller environments, the hidden life that is the heart of the place becomes apparent. I became intrigued with focusing on the microcosms of Zion, placing the massive towers, cliffs, and temples in the background like a spoiled child who is used to getting all of the attention and is in need of a "time out." My residency during September 2014 was marked by many rainstorms, some severe enough to close down the entire Park for portions of time; I discovered that the banks of the Virgin River were wiped clean after every storm, becoming a blank palette for the comings and goings of the canyon's creatures. After a few rounds of sketching and simple photography along the unnamed riverside path that parallels the Virgin River just steps away from Grotto House, I surprised myself by developing a design that is in some ways quite unlike my previous work. I designed canyon tide using two of my photographic images to create a transparent collage of the canyon's cliffs superimposed over a view looking straight down onto the river and its bank marked with tracks of turkeys, birds, and insects. This tapestry is the most intricate and in many ways challenging work I have done to this point, and it epitomizes the invisible world of Zion I was so fortunate to witness during my time in residence at Grotto House.
-Lyn Hart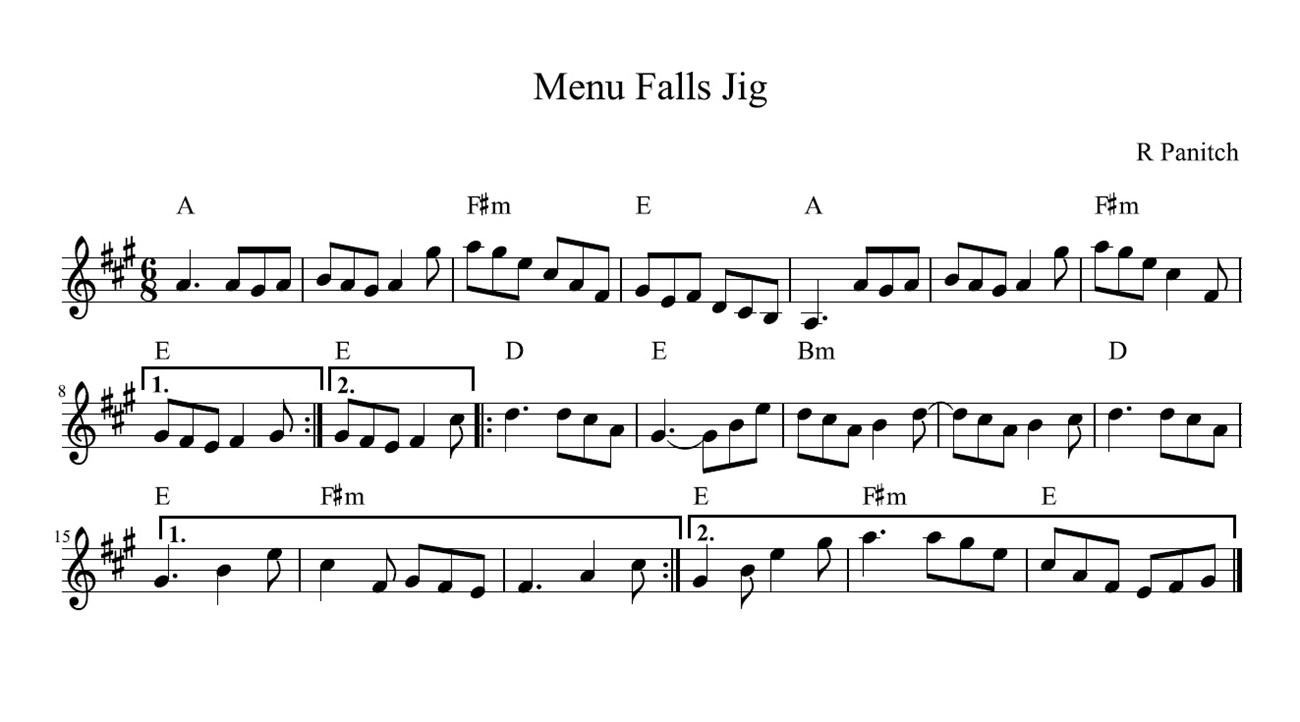 Read an interview with
Rachel Pantich
about her time as the Zion Artist-in-Residence.
Watch a video of Menu Falls with the song as a sountrack or download the audio with the links below.
Menu Falls Jig

In April 2014, Rachel Panitch spent four weeks as Artist-in-Residence at Zion National Park in Utah, where she created several works inspired by the park—including the Menu Falls Jig. Listen or download here.

Credit / Author:

NPS/Rachel Panitch

Date created:

2020-10-14 00:00:00.0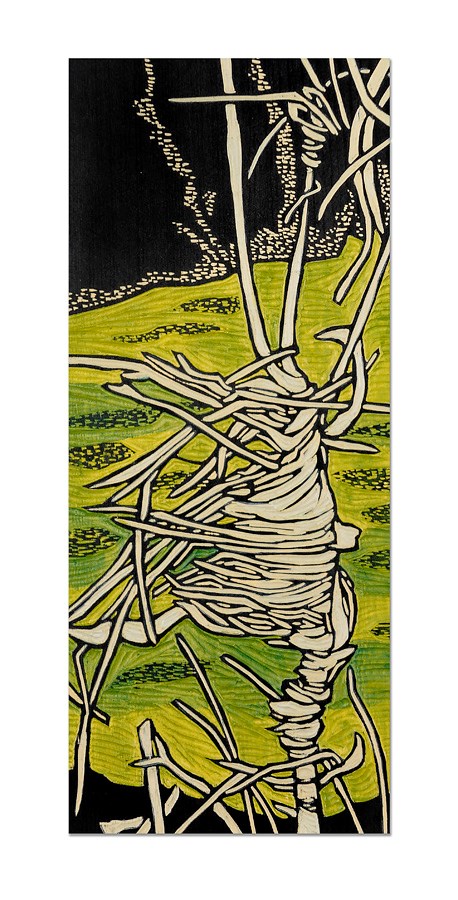 This carved and painted wood piece came from hiking along the river. Maybe my attention was heightened by a summer of rain and flooding in my home community in Alaska, but I kept noticing the markers and debris left by a high water event earlier in the summer in Zion. It seemed to me like a message, or a warning to not take the placid state of affairs for granted. The stunning geography we all were admiring was all dug out with the power and relentless force of water, something you lose sight of in a dry and hot environment.
-Sara Tabbert
Last updated: April 22, 2020