On May 11, a 23-year-old female fell about 10 feet while climbing up an obstacle in Hidden Canyon. She landed on her left ankle which became swollen and she was unable to put any weight on her injured leg. Scrambling on rocks is a common cause of injury in Zion, particular in Hidden Canyon.
The fall occurred about 0.5 miles from the mouth of the canyon at around noon. The woman tried to hobble down the canyon with help from bystanders but was unable to make much progress, so the group requested assistance.
Prior to entering Hidden Canyon, the Hidden Canyon Trail traverses a buttress along a three-foot wide ledge which has been carved out of the rock. The ledge is not wide enough for a team to safely carry a litter. As a result, the rescue team constructed a 400-foot highline to bypass the buttress. Twenty-four park employees were involved in the rescue and the patient was safely transported to the Weeping Rock Trailhead at 7:30 pm.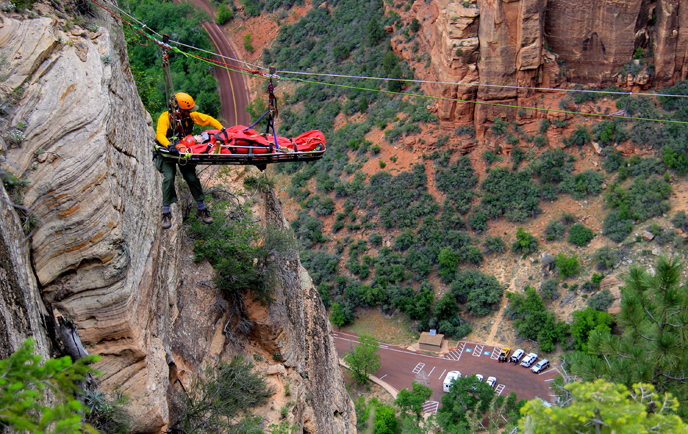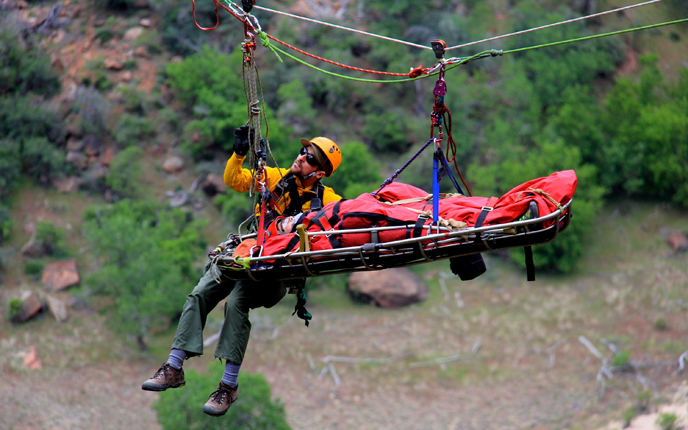 Photos by Whitney James