Plant and Wildlife Habitat
The Yukon River and its tributaries within the preserve provide habitat for one of the largest breeding populations of peregrine falcons in North America and habitat for many other species of plants and wildlife.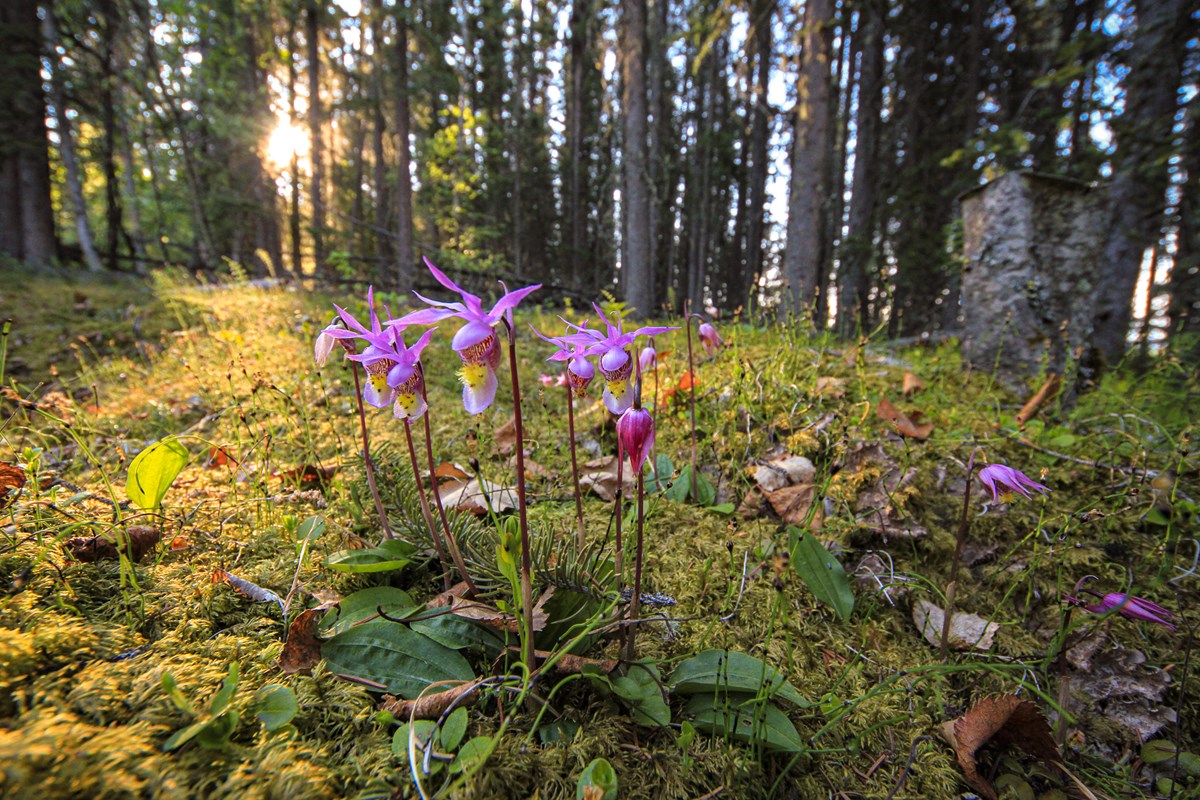 Unique Plant Communities
The preserve provides habitat for subarctic steppe and rare endemic plant species.
Peregrine Falcons
The preserve contains excellent peregrine falcon habitat that hosts one of the largest naturally recovered populations of the American peregrine falcon.
Predator-Prey Relationships
The preserve provides the habitat for a natural predator-prey relationship to unfold on the landscape. The preserve provides the habitat and prey species required by large carnivores such as bears and wolves to exist in their natural state.
Unaltered Ecosystems
Preserving the pristine free-flowing Charley River system provides an opportunity to understand, model, and predict entire watershed dynamics.
Partnerships
The preserve staff participates in state, national, and international efforts to understand fish and bird populations, including the transcontinental Beringia phenomenon.
Fire Ecosystems
Fire is the primary natural disturbance on the landscape within the preserve and results in a mosaic of successional vegetation.
Last updated: July 30, 2020