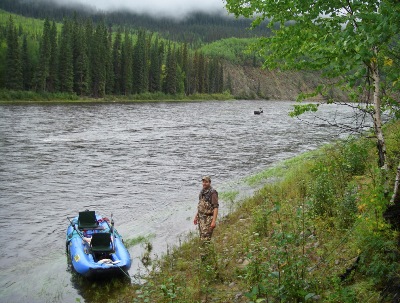 KNOW BEFORE YOU COME


Sport hunting and trapping are permitted in Yukon-Charley Rivers National Preserve. To hunt or trap in the preserve, you must have all required licenses and permits and follow all other
state regulations
.
The National Park Service and the State of Alaska cooperatively manage the wildlife resources of the Preserve. An Alaska State hunting license is required for all hunters age 16 or older. Bag and possession limits vary by species and by area. Always check current Alaska state hunting regulations.
For further information on Alaska hunting and where to get a license,
visit the Alaska Department of Fish and Game website
. Please keep in mind that many areas within the preserve are private land. Do not enter private land without the landowner's permission.
Hunters are responsible for knowing current hunting regulations. Hunters must carry valid driver's licenses or photo identification, hunting licenses, harvest tickets, and tags. Hunting licenses can be purchased at any license vendor or online at
www.admin.adfg.state.ak.us/license
. Hunting regulations are enforced by National Park Service Rangers and Alaska Fish and Wildlife Protection Troopers. The Royal Canadian Mounted Police also conduct hunting patrols along the international border.