Wildland Fire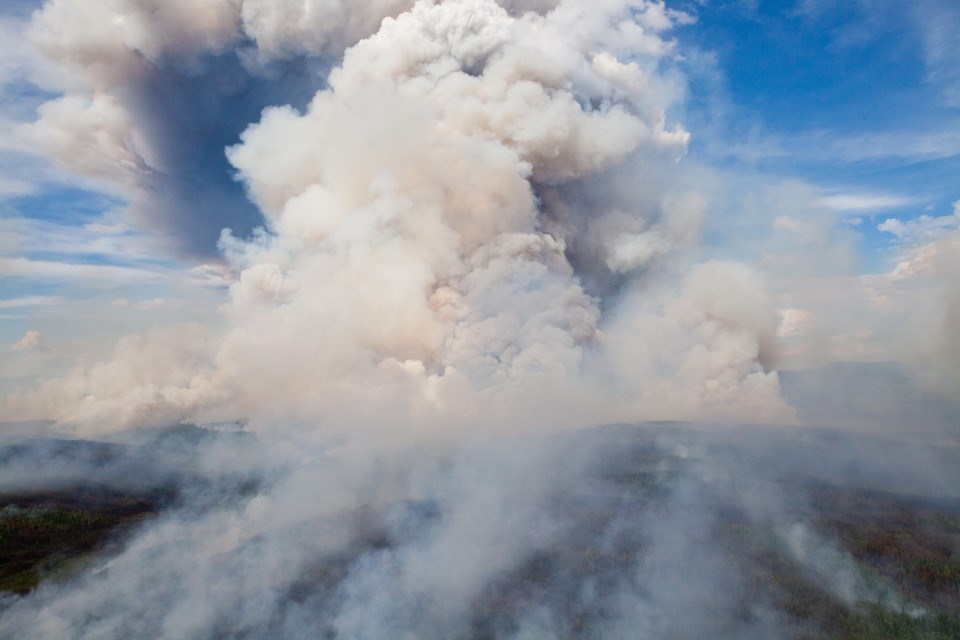 As visitors travel the Yukon and Charley Rivers, the two main thoroughfares, they witness a history of fire on the landscape, burned and unburned islands of vegetation, a fire mosaic. The aspen and birch reveal recent burns while black and white spruce indicate a lack of fire activity for 100-300 years. Without the routine occurrence of fire, organic matter accumulates, the permafrost table rises, and ecosystem productivity declines. Fire, the agent of change, removes some of the insulating organic matter, elicits a warming of the soil, and maintains and rejuvenates these systems. Wildfire plays an important role in maintaining a diversity of vegetation communities that is beneficial for wildlife species and their habitat.
Wildfire plays an important role in maintaining a variety of habitats. Successional plant communities, which are beneficial for wildlife habitat and diversity, are induced by fire. Fire also plays a role in recycling nutrients. The successional stages that follow a fire vary, depending primarily on topography, seed source, severity of the burn, and moisture. Generally, successional stages following a fire include pioneer species such as fireweed, Labrador tea, willows and alders, followed by quaking aspen on upland, south facing slopes, paper birch on east- or west-facing slopes, and balsam poplars on the river plain. Eventually, the white or black spruce association will invade and begin to dominate. The recovery rate of the boreal forest zone is relatively slow, as spruce and reindeer lichen may require 100-150 years to recover.
Geographic and climatic factors at Yukon-Charley Rivers National Preserve enable wildland fire to ignite and burn. The preserve lies within the northern boreal forest ecological zone and a climatic region known as the interior basin, a lightning fire region, surrounded by mountains to the north and south, where wildland fire has been an inextricable component of this ecosystem for thousands of years. This area experiences high lightning occurrence, low precipitation and high temperatures in the summer months. An annual average of 20,000 acres burns each year at Yukon-Charley Rivers National Preserve, and nearly all fire ignition sources are natural starts.
The preserve encompasses over 2.5 million acres, 95% of which is managed as a Limited Management Option. While human life and specific resources are protected, fires that start on these designated lands are not aggressively attacked but allowed to burn so that fire continues to play its natural role as a dynamic natural process within this fire dependent ecosystem. National Park Service, Eastern Area Fire Management staff manages these fires through routine surveillance, assessment, and monitoring. The forests within the park boundaries are not considered commercially valuable, as both the average tree size and larger, older stands are relatively small. Trees are occasionally harvested under permit for house logs, and local residents cut firewood, often that which has been killed and dried by fire.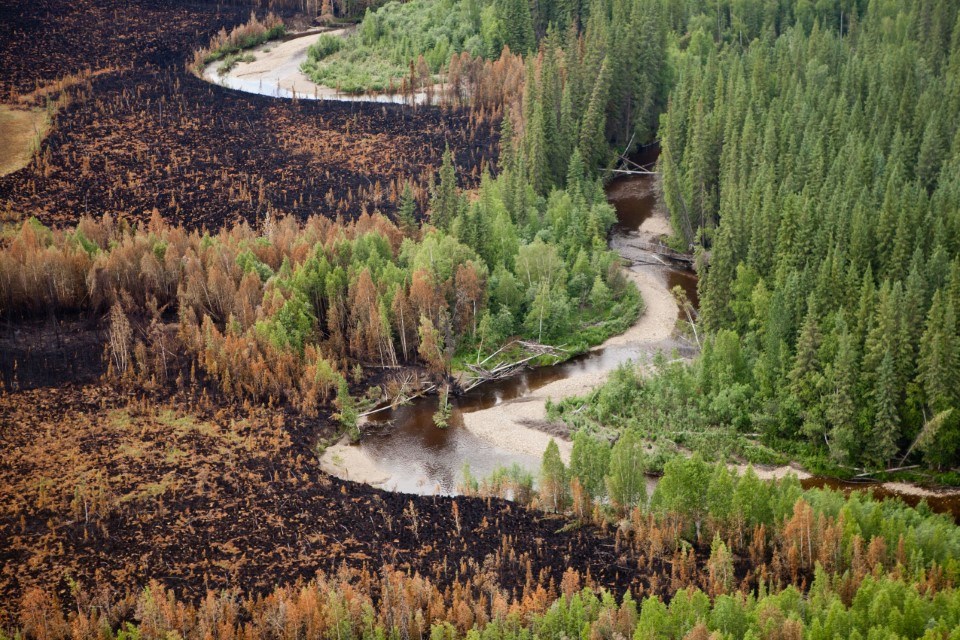 Wildland Fire News Releases
Last updated: July 5, 2018