History Publications
The National Park Service conducts history studies to understand the relationship of people to the land within park units. These publications include Historic Context Studies, Historic Resource Studies, and others, all designed to help managers, interpreters, and the general public appreciate the importance of the past and historical resources.

Below you will find links to history studies from Yukon-Charley Rivers National Preserve.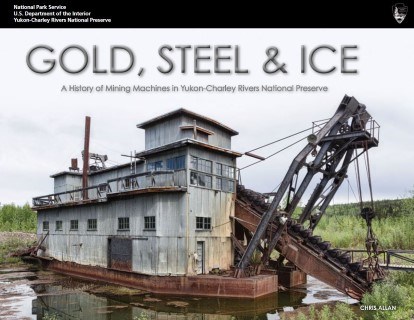 Gold, Steel, & Ice
This Special History Study examines the influence of the 1890s gold rush along the Yukon River and six varieties of mining machinery that exist today within Yukon-Charley Rivers National Preserve.
Download Gold, Steel, & Ice: Low Resolution
(13MB 508-compliant PDF)
Download Gold, Steel, & Ice: High Resolution
(43MB 508-compliant PDF)
Last updated: April 30, 2018