Wilderness Permit Statistics
Donohue Pass (John Muir Trail) Rolling Lottery
This section provides statistics for the Donohue Pass (John Muir Trail) Rolling Lottery. Due to the very large number of requests for the John Muir Trail (JMT), the park created the JMT rolling lottery to help manage those permit requests. The JMT rolling lottery allows a visitor to make one request for multiple days in a row instead of making separate requests for each day.
Daily Active Requests
Displays the number of requests per day if each rolling application was split into individual requests.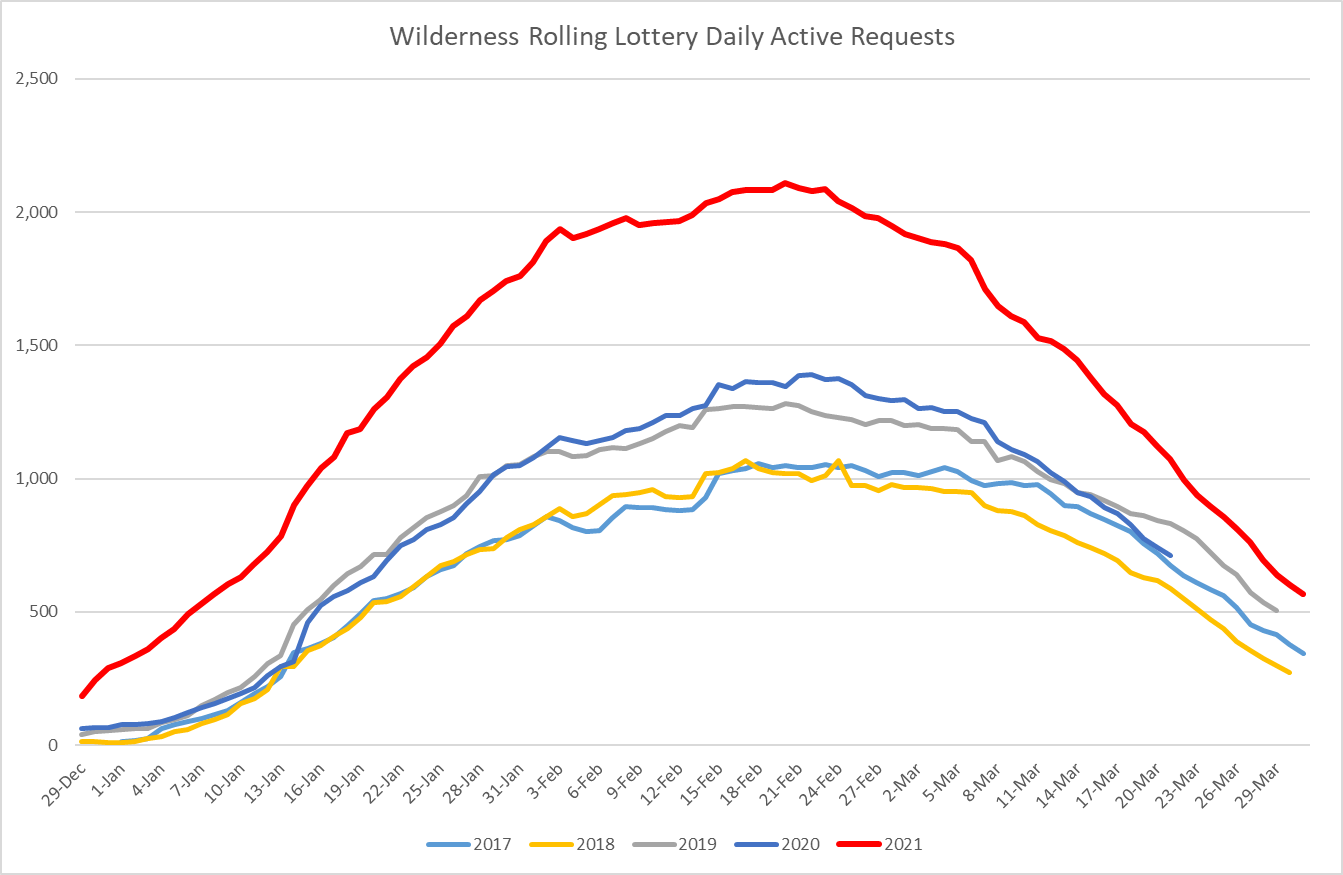 Application Succes Rate
Overall success rate for an application in the JMT rolling lottery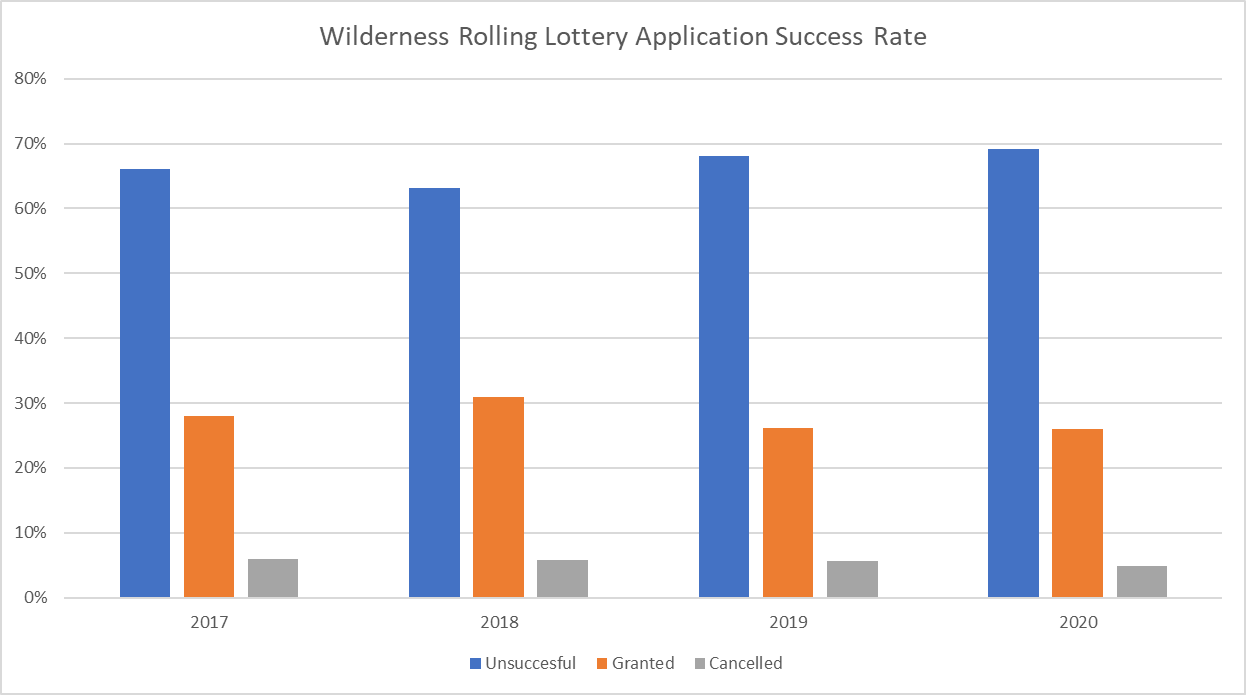 Last updated: April 1, 2021