Special Programs
Yosemite Forum
An interactive lecture series designed to bring evolving knowledge of the Sierra Nevada to the public and the park. Sponsored by the Yosemite National Park Division of Resources Management and Science.
---
Obata Art Weekend
August 25–27, 2023
We are excited to offer the Obata Art Weekend for a second year. The event will be held August 25 through 27 to celebrate Chiura Obata's art, impact, and connection to Yosemite. In line with Obata's philosophy, this event strives to highlight how both art and nature can help sustain us physically and emotionally and grow in understanding and appreciation for ourselves, our neighbors, and natural spaces. The event includes guest speakers, such as Kimi Hill (Family Historian of Obata's family), artist workshops, demos and other programs. Thanks to Yosemite Conservancy donors for their generous support of this event.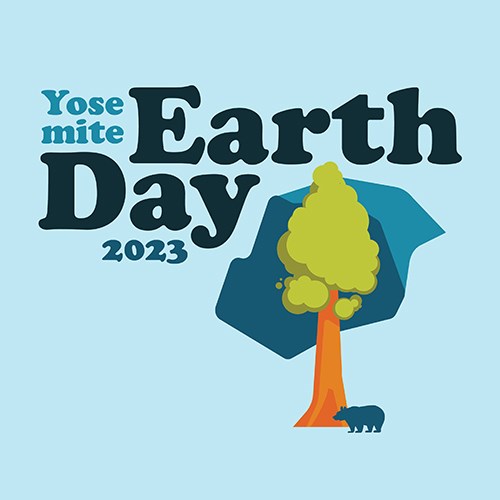 Yosemite Earth Day 2023
Saturday, April 22
Earth Day Festival
10 am to 2 pm in Yosemite Village
A variety of booths will offer art, education, and activities for all ages. Learn about ways we're protecting Yosemite for future generations—and what you can do to help!

Parks Rx
10 am to 11 am in Yosemite Village
Hosted by the Yosemite Medical Clinic, take a walk and learn about the health benefits of nature.

Talk: Yosemite Fire
11 am to 12 pm in Yosemite Village
Dan Buckley, a firefighter with 47 years of experience, will talk about climate change and how it has altered the wildland fire environment.

Stewardship Project
12 pm to 2 pm in Yosemite Village
Join the volunteer program on a guided litter-picking excursion!

Interactive Art Walk
1 pm to 2 pm in Yosemite Village
Hosted by NatureBridge. Head out into nature and learn about famous artists who used nature as their canvas. Make art in the park with what nature provides. Learn how to Leave No Trace with an outdoor educator!
All Weekend
Shakespeare in Yosemite
Romeo and Juliet in Yosemite
at the Curry Village Amphitheater
Friday, April 21 at 5 pm
Saturday, April 22 at 11 am & 5 pm
Sunday, April 23 at 11 am
A 90-minute, family-friendly adaptation with live musical and Earth Day themes! To learn more about this production, visit the UC Merced website.

Events and programs are free and open to all!

Yosemite Earth Day 2023 is held in partnership with Yosemite Conservancy, Yosemite Hospitality, and NatureBridge.
---
Stars Over Yosemite 2023
Programs are cancelled for the 2023 season. We hope to resume them in 2024.
---
Parsons Memorial Lodge Summer Series 2022
Even at a distance, the Parsons Memorial Lodge continues to be a gathering place for our most creative ideas. Perched near the Sierra crest at an elevation of 8,600 feet, and close to where the bubbling waters of Soda Springs return to the air for the first time in millennia, we are invited to ask questions that are deep, lofty, and difficult. How do we live sustainably on this planet? How can we honor and protect the non-human world of nature? How does nature connect us to sorrow and to joy? How do we nurture hope? The Parsons Memorial Lodge Summer Series invites scientists, poets, philosophers, storytellers, and people like you from far and wide to weigh in on this ongoing conversation.
Masks may be required for entry to Parsons Lodge depending on COVID-19 community levels.
Allow 30 minutes walking time to Parsons Memorial Lodge from the Soda Springs trailhead east of the Tuolumne Meadows Visitor Center. Admission is free.
Saturday, July 23
2:00–3:30 pm
Gifts of Granite, Wisdom from Rivers: Natural History and Poetry of the Sierra Nevada
Authors Steven Nightingale and Richard Nevle discuss their new collection of essays and poems, The Paradise Notebooks. With special guest Deborah Levoy.
Sunday, July 24
2:00–3:30 pm
Out in the Grass: A Collection of Melodies Found in a Meadow
An afternoon of music with locally cultivated singer-songwriter group the White Bark Pine.
Saturday, July 30
(Cancelled)
2:00–3:30 pm
Seeking Yosemite on the Farm: A Journey to Grow Beauty and Cultivate Belonging on the Land
A talk by Crystie Kisler, co-founder of Finnriver, farmer, educator, and community food system activist
Sunday, July 31
(Cancelled)
2:00–3:30 pm
Becoming a Freedom Farmer: The Connection Between Conservation, Food Sovereignty, and Land Stewardship
A talk by Dr. Jasmine Ratliff, Co-Executive Director of National Black Food & Justice Alliance.
Saturday, August 6
2:00–3:30 pm
Regenerating Soil, Regenerating Soul: The Role of Wonder, Awe and Biophilia in Planetary Recovery
A talk by Hannah Gosnell, Professor of Geography, College of Earth, Ocean and Atmospheric Sciences, Oregon State University.
Saturday, August 13
2:00–3:30 pm
Alpine Inspiration: A Wellness Retreat in the Meadows
Mindfulness practice with Heather Sullivan, Executive Director and co-founder of Balanced Rock.
Sunday, August 14
2:00–3:30 pm
Improvisation As A Lifestyle: Don't just spend time preparing for the outcome...
spend time preparing for whatever may come!
An interactive music performance by creativity farmer, multiinstrumentalist, and fashion insultant Joe Craven.
Saturday and Sunday, August 20 & 21
26th Annual Tuolumne Meadows Poetry Festival
Morning workshops and afternoon readings with music featuring poets Ellen Bass, Mai Der Vang, Megan Levad, and musician Shira Kammen

Saturday workshop with Mai Der Vang: 10:00-11:30 am Sunday workshop with Megan Levad: 10:00-11:30am Readings: 2:00-3:3 0pm

This project is made possible by the National Park Service and through the generosity of the Yosemite Conservancy donors and the Friends of Parsons Lodge.
---
Annual Yosemite Facelift: September
September 20–24, 2023
In partnership with the Yosemite Climbing Association, the National Park Service puts on this five-day event each September, in celebration of National Public Lands Day. In 2019, over 2,000 volunteers cleaned up 16,429 pounds of debris from the park. The 2020 event was a virtual celebration, challenging participants to Act Local in their own communities.
Learn more about the Yosemite Facelift event.
---
Last updated: May 15, 2023