Picnicking
Picnic areas are available throughout Yosemite on a first-come, first-served basis (reservations are not available) from dawn to dusk.

Unless otherwise noted, all picnic areas in Yosemite have picnic tables, vault toilets, trash and recycling receptacles. All picnic areas have grills except Cascades, Lower Yosemite Fall, Yosemite Creek, and Lembert Dome. Picnic areas do not have potable water, except Lower Yosemite Fall and Church Bowl (which have both potable water and flush toilets).
Keep Wildlife Wild
Yosemite is home to black bears, mule deer, mountain lions, and hundreds of other species. Bears are quick learners, have a powerful sense of smell, and seek out food where it can easily be found. If a bear obtains human food, it may learn to return for more.

For your safety and that of wildlife:
Keep your distance from animals, even if they approach you.
Never feed wild animals.
Dispose of trash in bear-proof trash cans or dumpsters.
While enjoying your picnic, keep your food, trash, and other scented items within arm's reach.
If a bear approaches, yell as loudly as possible to scare the bear away.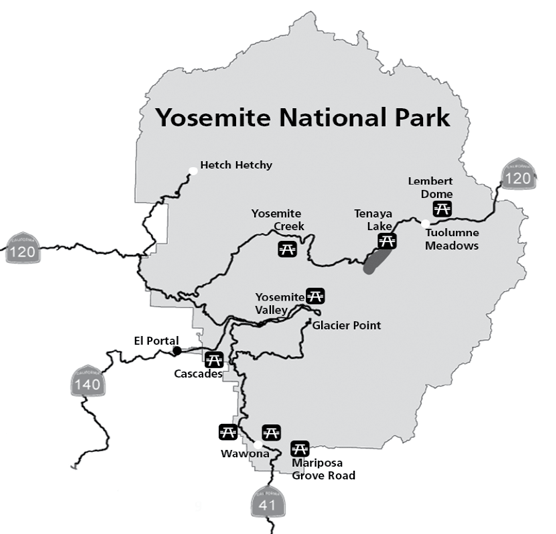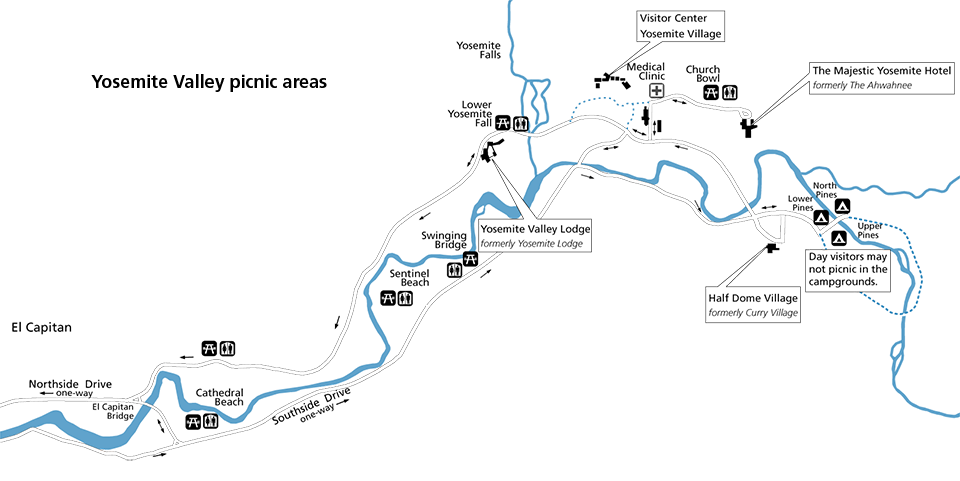 Last updated: June 1, 2018