Hiking Safety
Stay Safe!
Over 800 miles of trails traverse Yosemite National Park. Not surprisingly, the majority of Yosemite's Search and Rescue (YOSAR) missions are spent assisting injured hikers or searching for a lost people in the wilderness. Each year, park rangers and search and rescue personnel respond to approximately 250 emergency incidents in the park.
Here are some quick tips to help you be safe while hiking in Yosemite:
Carry a headlamp on every hike, even short day hikes
Carry and drink plenty of water (a minimum of 1 quart every 2 hours)
Sturdy footwear with good traction might save an ankle
Minor/moderate health or medical issues can be easily exacerbated by hiking up the steep Valley trails—know your limits and pay attention to how you're feeling
Stay on the established trail
When hiking in a group, each member of the group should carry some water and food in case the party becomes separated, and the group should make a plan for where to meet up (at the vehicle, at the trailhead, etc.) if the members become separated.
Here are some quick tips to help you HIKE SAFE in Yosemite National Park.
Have a plan
Inform someone of where you're going and
when you plan to return
Keep a flashlight and whistle with you
Eat well, stay hydrated: carry plenty of water
Stay on the trail
Ask for HELP!
Familiarize yourself with the area, use a map
Expect changes in the weather
For more information, the Friends of Yosemite Search and Rescue's provides more information about the potential dangers and how to be safe while on the trail.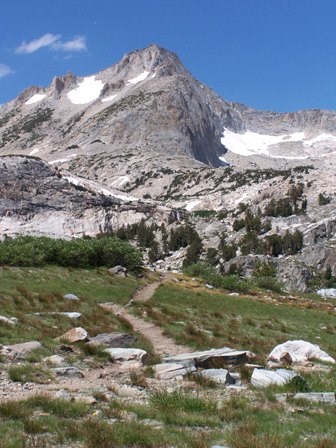 Last updated: November 19, 2022