Half Dome Permit Lottery Statistics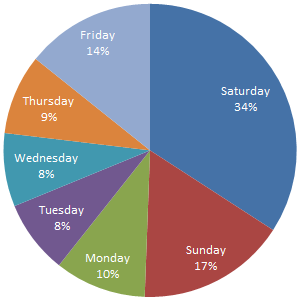 On this page, you can find various statistics relating to the Half Dome permit lotteries to help you make an informed decision when you apply for the lotteries. While the statistics give you a sense of which days have lower or higher odds, they don't necessarily predict success rate this year.
The chart to the right shows the distribution of the preseason Half Dome permit lottery requests by day of the week.
The set of bar graphs below show how many permits have been requested for each date during the last Half Dome season. This graph shows actual number of permits requested for each day (225 permits are available each day). This graph shows the worst-case scenario for each day because each application will have only one of its permit dates filled (applications can have up to seven different dates requested).
Preseason Lottery Requests per Day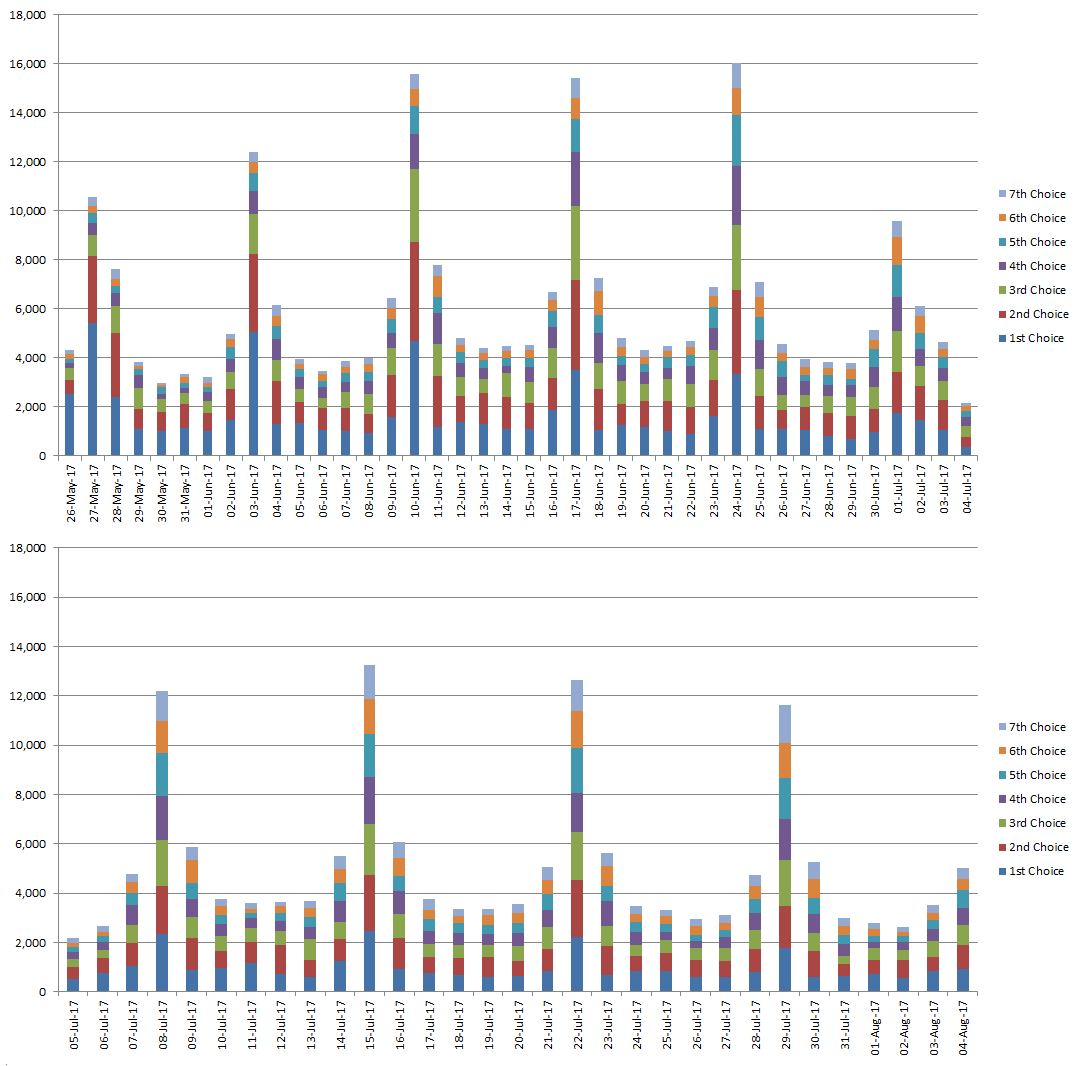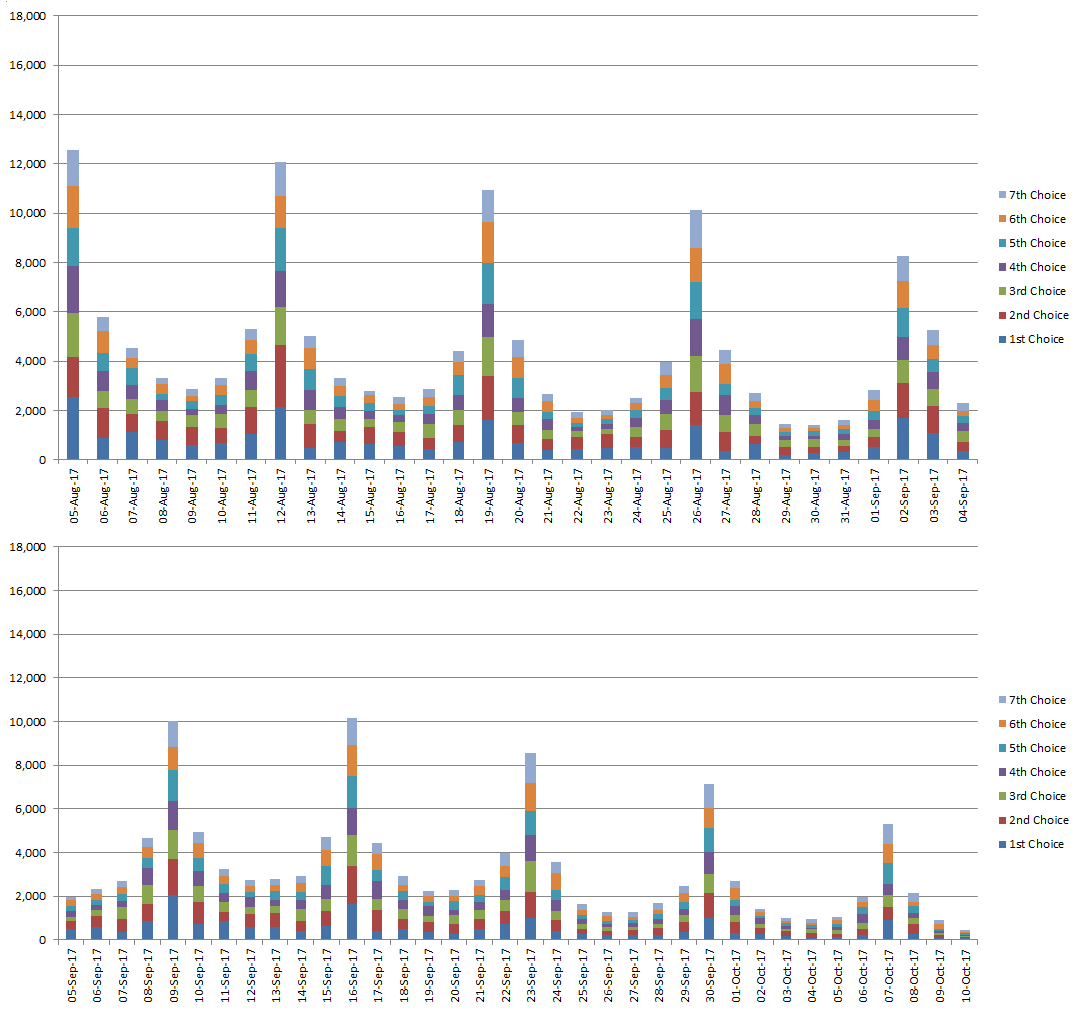 ---
Daily Lottery Success Rate per Day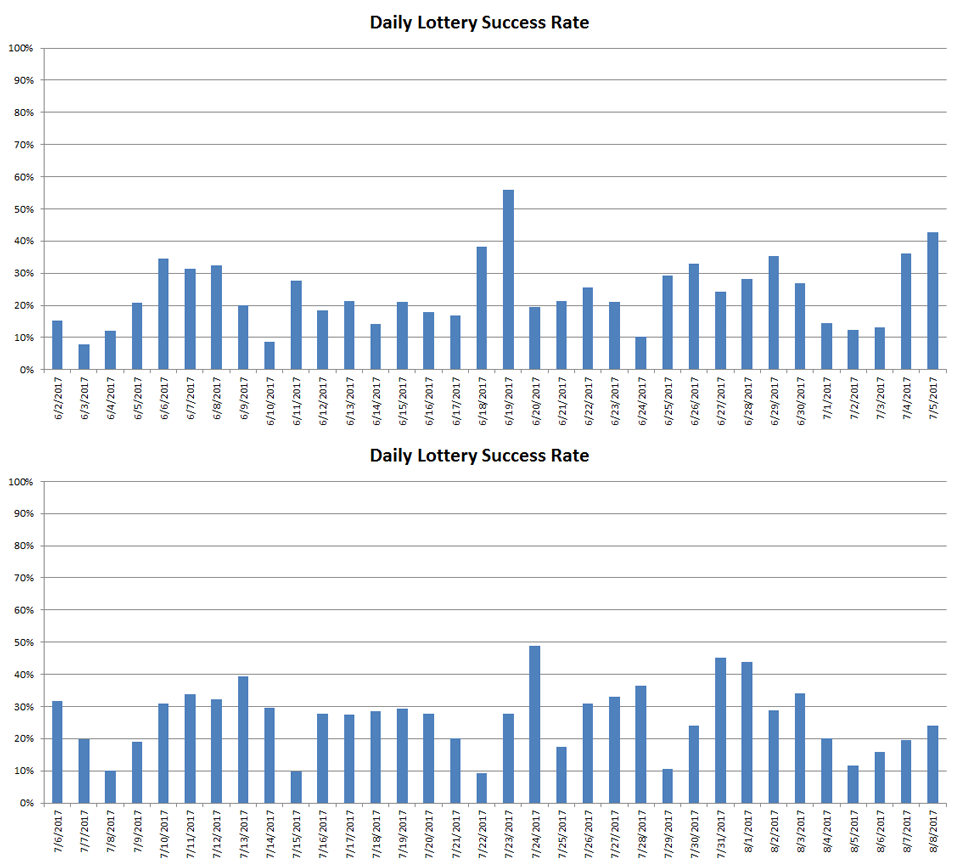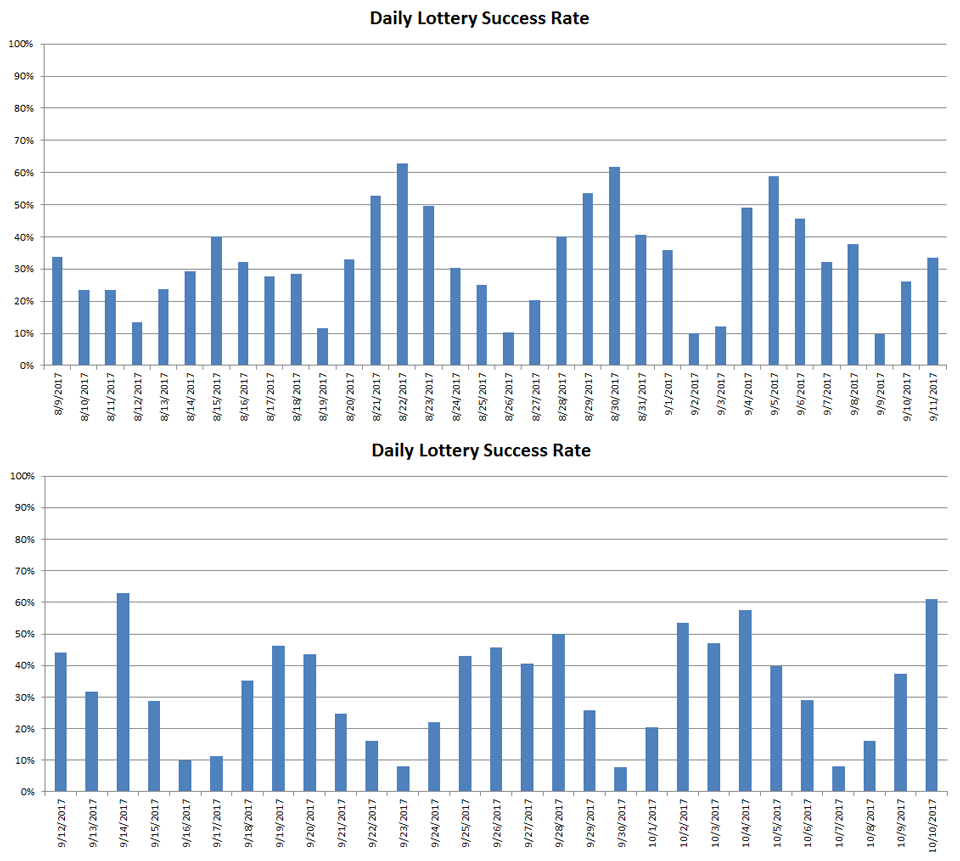 Other Statistics for 2017
Season:
June 2 through October 10 (delayed start due to heavy snow)

Preseason lottery:
Applications: 26,963 (19% success rate; 25% in 2016)
Weekday success rate: 7% (10% in 2015)
Weekend success rate: 2% (3% in 2015)
Note: Application success rate was calculated based off entire application (all choices). Weekday & weekend success rate was calculated based on all individual choices in every application.

Daily lottery:
Applications: 20,460 (24,640 in 2016)
Overall success rate: 25% (23% in 2016)
Weekday success rate: 32% (31% in 2016)
Weekend success rate: 14% (12% in 2016)

Last updated: August 28, 2019