Camp 4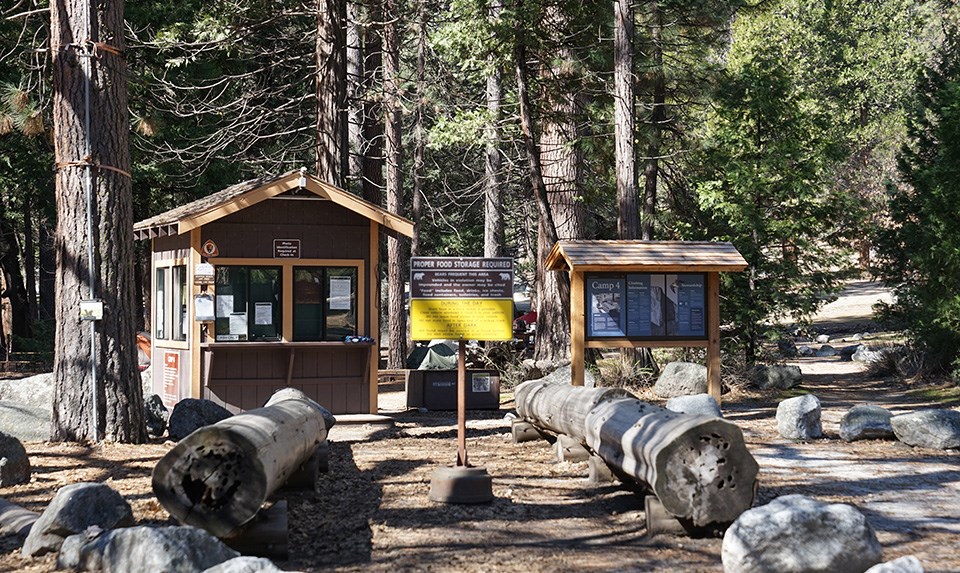 Reservations and Registration
2022 Season
September 7 through October 31, 2022
From September 7 through October 31, 2022, campsites will be available only by reservation. Beginning September 7 at 7 am PDT, campsites will become available via recreation.gov for arrival dates September 8 through October 31. Up to 6 people can be registered for a site per each reservation transaction. The camping fee is $10 per person per night.
May 20 through September 6, 2022
From May 20 through September 6, 2022, campsites will be available only by daily lottery, one day in advance, via recreation.gov. The lottery is open from midnight to 4 pm Pacific time each day, with results emailed shortly after 4 pm. Applicants can apply for up to seven nights. Average success rate is 10%. There is a non-refundable lottery fee of $10 per application (up to six people). The camping fee (only charged with a successful lottery application) is $10 per person per night. Each person (not just the primary applicant) must check in at the campground using a valid photo ID that matches the entry on the lottery application. (Minors must check in but do not need a photo ID.) Up to six people will be assigned to each campsite.
Camping Limit
There is a 30-night camping limit within Yosemite National Park in a calendar year; however, May 1–September 15, the camping limit in Yosemite is 14 nights, and only seven of those nights can be in Yosemite Valley or Wawona.
Cell Phone Additional Information
Internet Additional Information
Accessibility Information
Maps
Weather Emergencies
This campground may close with short notice when the National Weather Service forecasts either of the following in Yosemite Valley:
winds of more than 30 mph or
more than one foot of snowfall over 24 hours.
National Register of Historic Places
Camp 4 is listed on the National Register of Historic Places because of its nationally significant role in the development of rock climbing as a sport.
Last updated: September 28, 2022