Biking
Over 12 miles of paved bike paths are available in Yosemite Valley (speed limit is 15 mph). In addition, bicyclists can ride on regular roads (if they obey traffic laws). Helmets are required by law for children under 18 years of age. E-bikes with two or three wheels, fully operable pedals, and electric motors less than 750 watts (1 horsepower) are allowed everywhere bicycles are allowed.
Off-trail riding and mountain biking, and use of motorized scooters on bike paths are not permitted in Yosemite National Park.
Bicycles are available for rent in Yosemite Valley.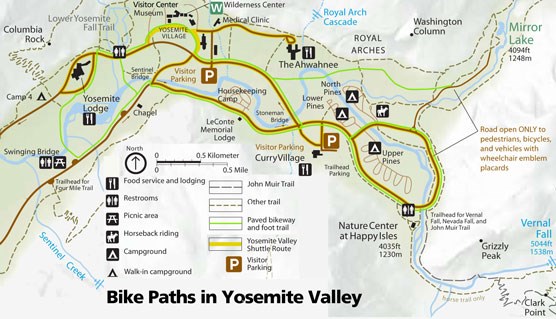 Last updated: April 22, 2020