Missing People in Yosemite

"Alice" Yu Xie
Information from other hikers and visitors is often very helpful to investigators. If you were on the trail to the top of Yosemite Falls on January 14 or 15 please contact the National Park Service Investigative Services Branch, even if you don't think you saw "Alice" Yu Xi, at:
☎️ CALL or TEXT the ISB Tip Line 888-653-0009
ONLINE www.nps.gov/ISB
EMAIL e-mail us
"Alice" Yu Xie was reported overdue on Friday, January 15, 2021, after planning to hike to the top of Yosemite Falls. Searchers found her deceased at the base of Upper Yosemite Fall on Saturday, January 16. Next of kin have been notified.
"Alice" Yu Xie was a 41-year-old Asian female, less than 5 feet tall, less than 100 pounds, with neck-length black hair. She was wearing a black shirt, a striped red and black shirt, and either a grey hooded sweatshirt with "Yosemite Half Dome" on front or a black hooded insulated jacket, as well as black jeans. She was hiking with the small green backpack pictured here. She traveled to Yosemite from Mariposa, CA on the YARTS bus on January 14, 2021 and was a Chinese national living in the United States.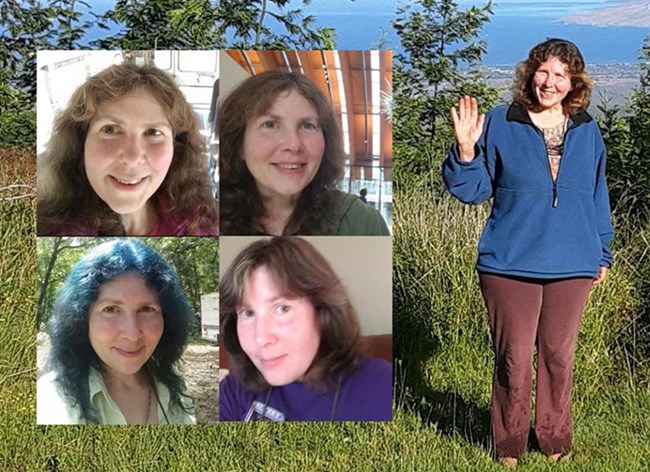 Sandra Johnsen-Hughes
If you have any information about this individual or if you have been in the area south of Merced Pass and Buena Vista Crest during July, please email us (preferred) or call 209/372-0610, even if you didn't see her or abandoned gear. If you plan to travel in this area and you notice possibly abandoned gear during your trip, don't touch it. Take photos, note the exact location, and report it when you return.
She is 54 years old, 5 ft 3 in, 150 pounds, with brown eyes and brown hair.
She was last seen Saturday, July 4, 2020, near the Chiquito Pass Trailhead in Madera County. She was camping alone in the Sierra National Forest, had crashed her vehicle, and was seen walking away. She refused assistance from other motorists. A sleeping bag matching her recent REI purchase was found a few days later, off trail, 2.5 miles north of the accident scene and just inside the Yosemite National Park boundary. Her original campsite, with most of her gear, appears to have been abandoned.
The search by the Madera County Sheriff and Yosemite National Park has been unsuccessful so far.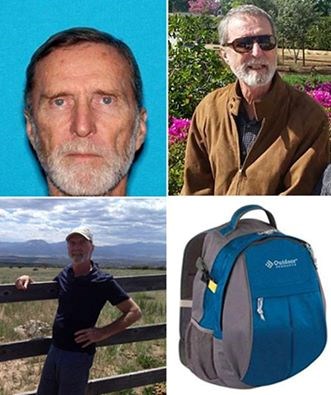 Peter Jackson
If you have any information about this individual, please call 209/379-1926 (during business hours) or 209/379-1992 after hours.
This individual is believed to have gone on a day hike from his campsite at White Wolf Campground and never returned. It is unknown when he left or which directions he headed. He had texted his son on 9/17/16 saying he was on his way to Yosemite. His vehicle was found at White Wolf Campground, site #58, and his site was paid for until 9/21/16. He is a 74-year-old white male, with slender build, 5 ft 10 in, 155 lbs., with blue eyes, gray hair and beard. He is in excellent physical condition with no medical concerns. He has a royal blue Outdoor Products daypack. A description of other gear and clothing is not available. His pack was found in 2019 between Aspen Valley and Smith Peak.
Last updated: January 22, 2021