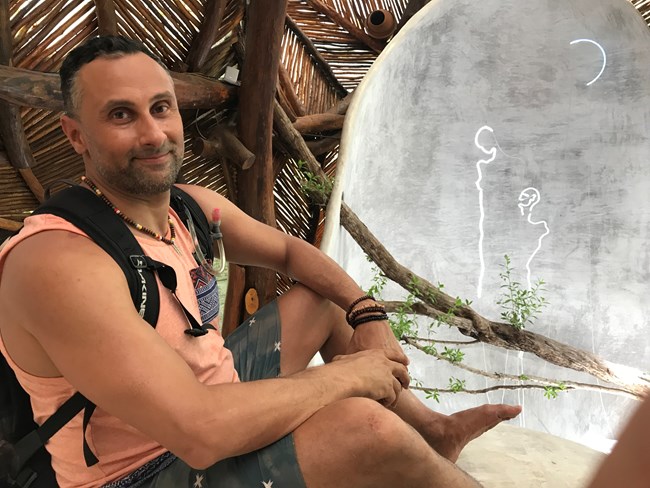 Ahmed Alai-Tafti
If you have seen Ahmed Alai-Tafti or any abandoned equipment in the area he was potentially hiking (see below), or have any information regarding this individual, please contact the NPS Investigative Services Branch Tipline at 888-653-0009 or e-mail us.
Ahmed is 43 years old, 5 ft 10 in tall, weighing 180 pounds, with black/gray hair and brown eyes.
Ahmed began a multi-day backpacking trip from Happy Isles trailhead in Yosemite Valley on Wednesday, October 17. His plan was to hike from Yosemite Valley to Tuolumne Meadows via Little Yosemite Valley, Merced Lake, Clouds Rest, and Upper Cathedral Lake. He planned to reach Tuolumne Meadows either Sunday, October 21, or Monday, October 22. At Tuolumne Meadows, he planned to hitchhike back to Yosemite Valley.