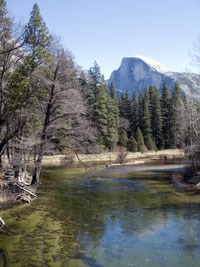 December 18, 2007
Save the Date!

Yosemite National Park is hosting a User Capacity Symposium on February 6-8, specific Yosemite location to be determined. The public is welcome and invited to attend (RSVP required).

The purpose of the workshop is to continue the dialogue on best practices for addressing user capacity in national parks and other public lands by bringing together professionals and researchers versed in visitor use and user capacity, and to make the topic accessible to the public.

If you're interested in attending, please RSVP by February 1st, 2008 to Jim Bacon at (209) 379-1067 or e-mail us.