Roosevelt, Muir, and the Grace of Place
In 1903, President Theodore Roosevelt visited Yosemite and was guided by naturalist John Muir. The two men spent three memorable nights camping, first under the outstretched arms of the Grizzly Giant in the Mariposa Grove of Giant Sequoias, then in a snowstorm atop five feet of snow near Sentinel Dome, and finally in a meadow near the base of Bridalveil Fall. Their conversations and shared joy with the beauty and magnificence of Yosemite led Roosevelt to expand federal protection of Yosemite, and it inspired him to sign into existence five national parks, 18 national monuments, 55 national bird sanctuaries and wildlife refuges, and 150 national forests.
Click and drag the circle at the center of the photos left and right to compare the then and now images.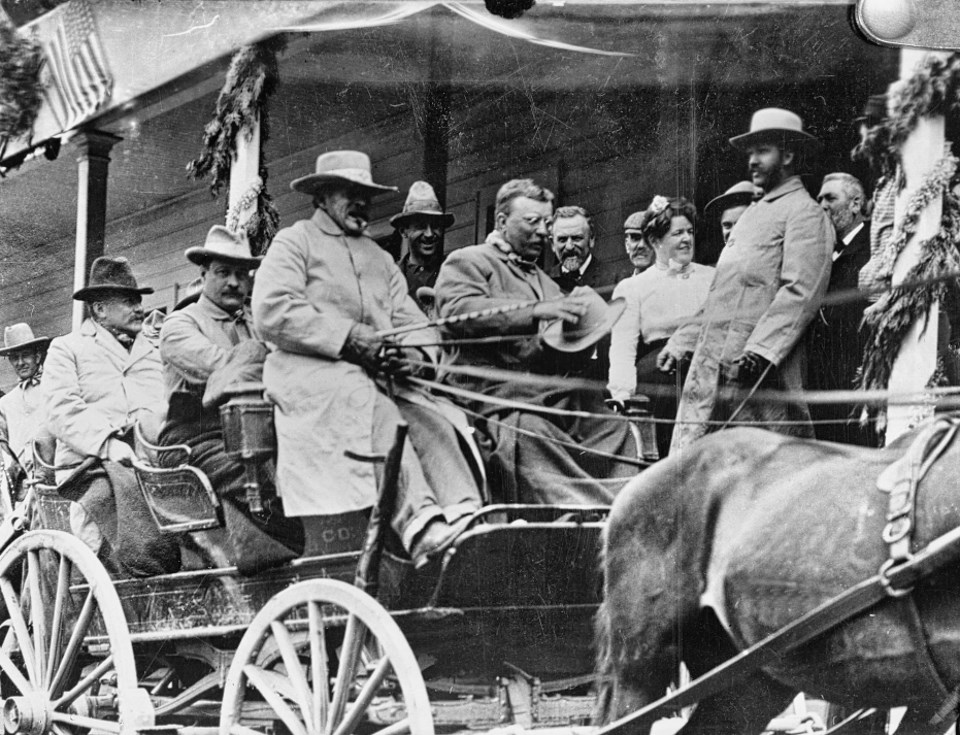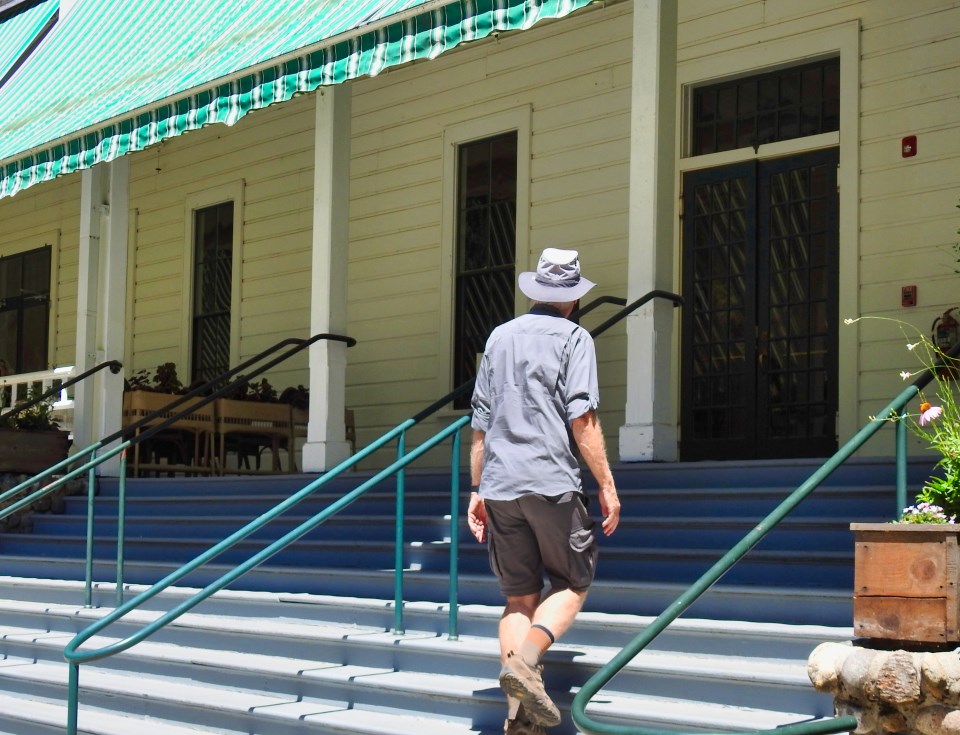 Left image
President Roosevelt is welcomed at the Wawona Hotel.
Credit: Photographer: Unknown; Yosemite NP Archives RL_13191
Right image
The Wawona Hotel is today one of three major hotels within the park.
Credit: NPS Photo / Ted Barone 2021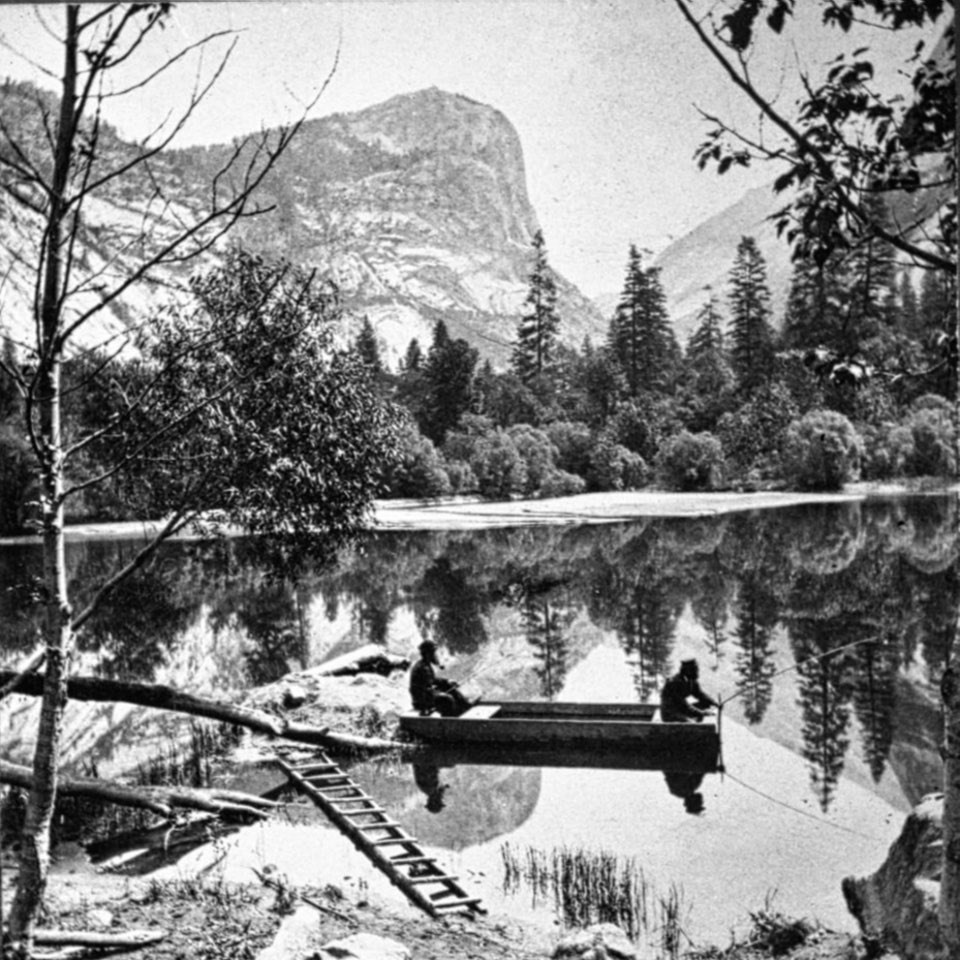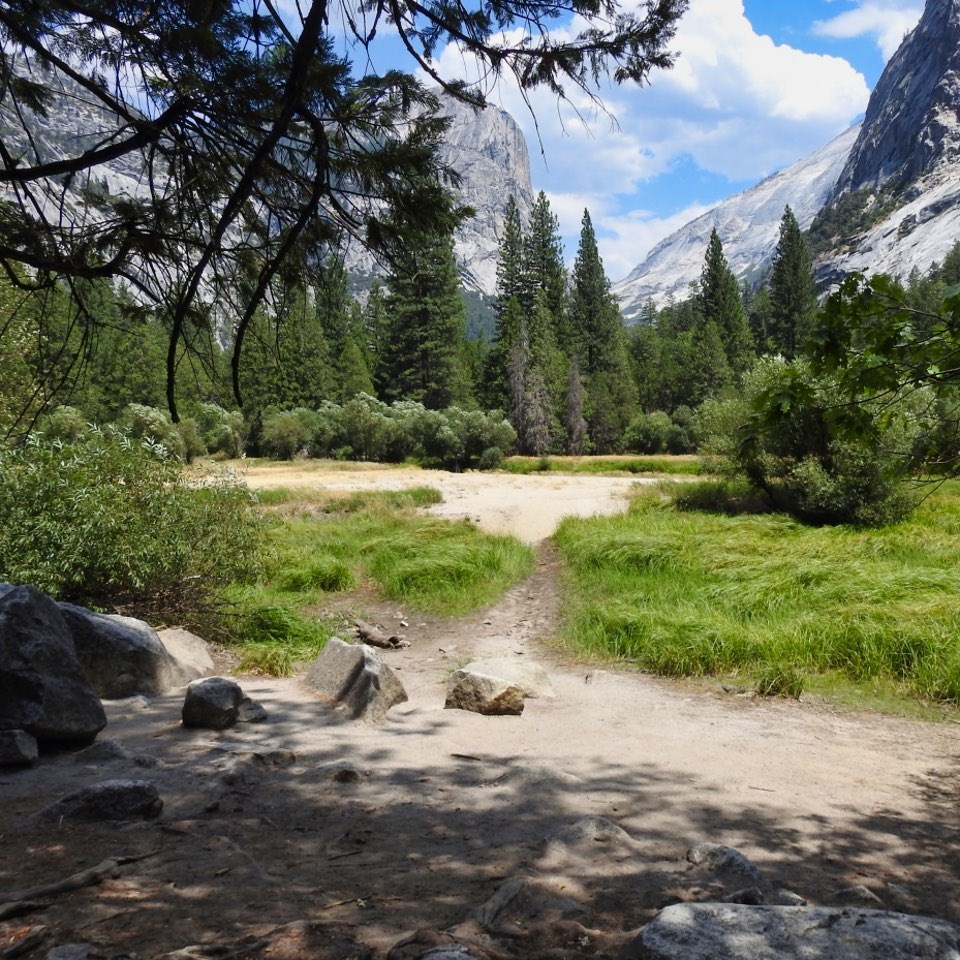 Left image
Two men set off to fish on Mirror Lake.
Credit: Photographer: Unknown; Yosemite NP Archives RL_19800
Right image
Mirror Lake is completely dry in this late summer photo.
Credit: NPS Photo / Ted Barone 2020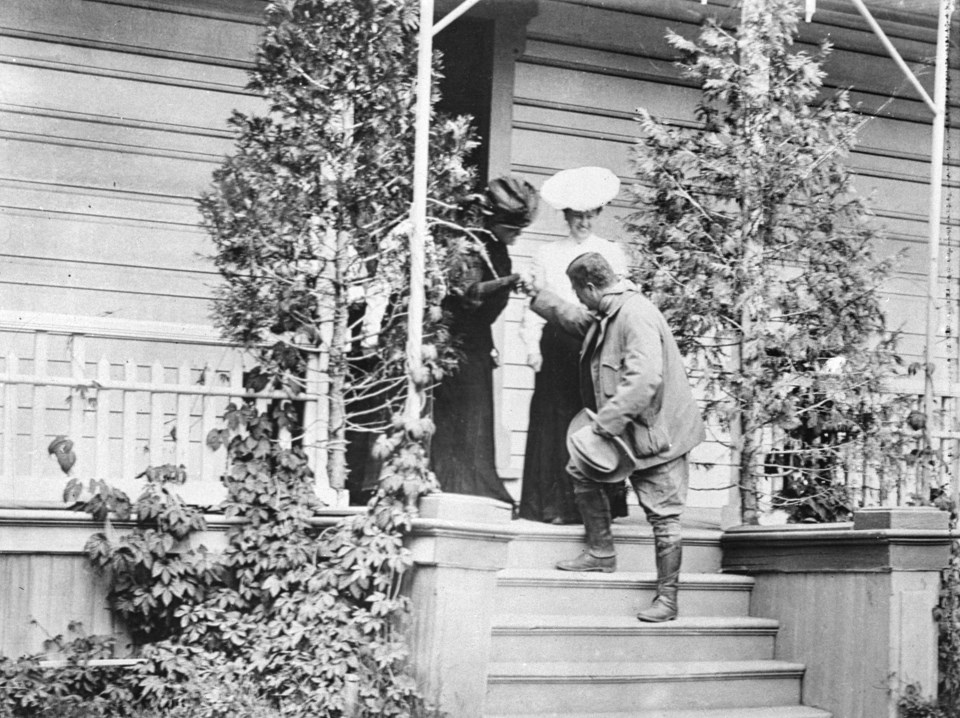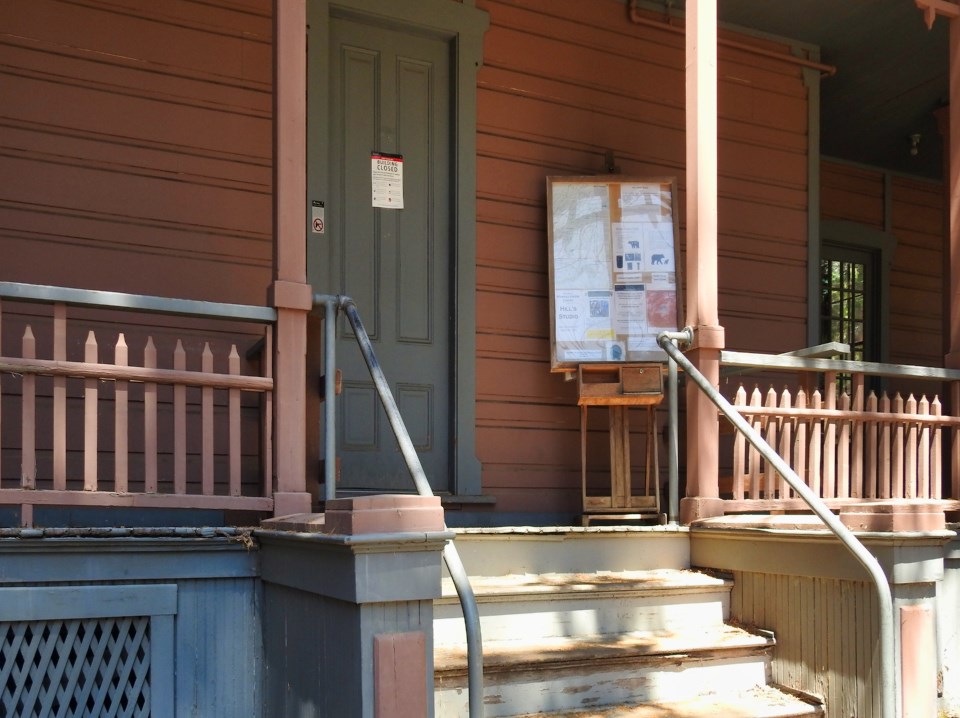 Left image
President Roosevelt greets two women at Thomas Hill's studio.
Credit: Photographer: Unknown; Yosemite NP Archives RL_12675
Right image
Hill's Studio now serves as the Wawona Visitor Center.
Credit: NPS Photo / Ted Barone 2020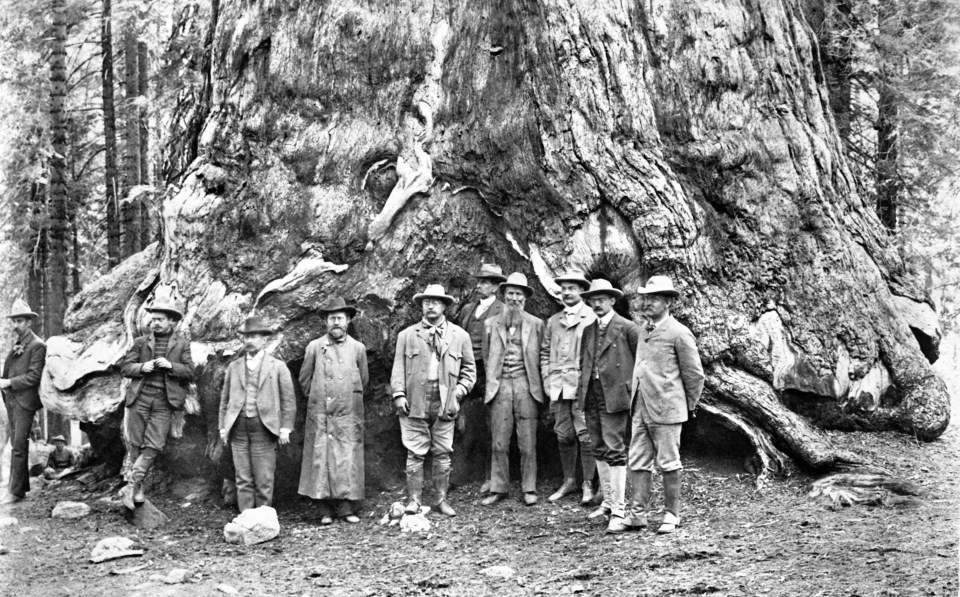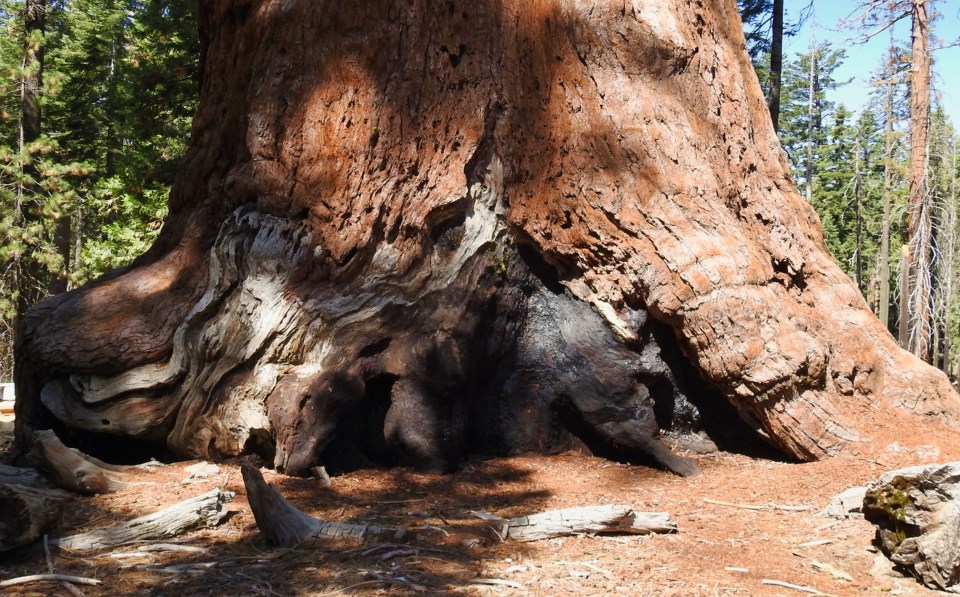 Left image
President Roosevelt and John Muir at the base of the Grizzly Giant.
Credit: Photographer: Joseph Nisbet LeConte; Yosemite NP Archives RL_13724
Right image
These days, the base of the Grizzly Giant is protected by a fence.
Credit: NPS Photo / Ted Barone 2020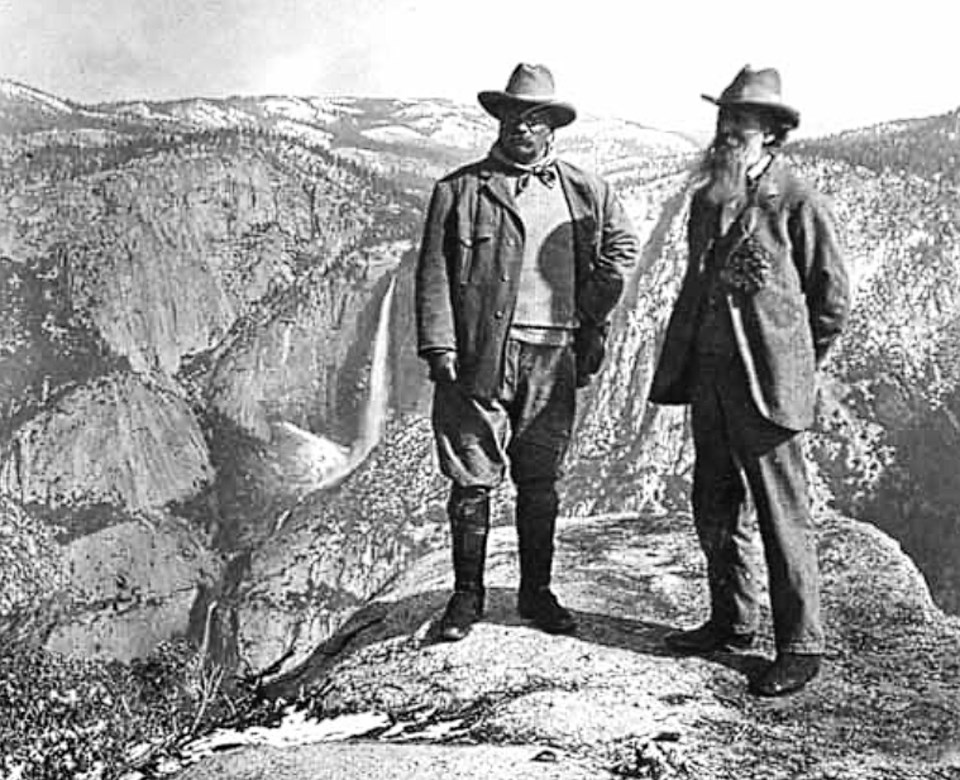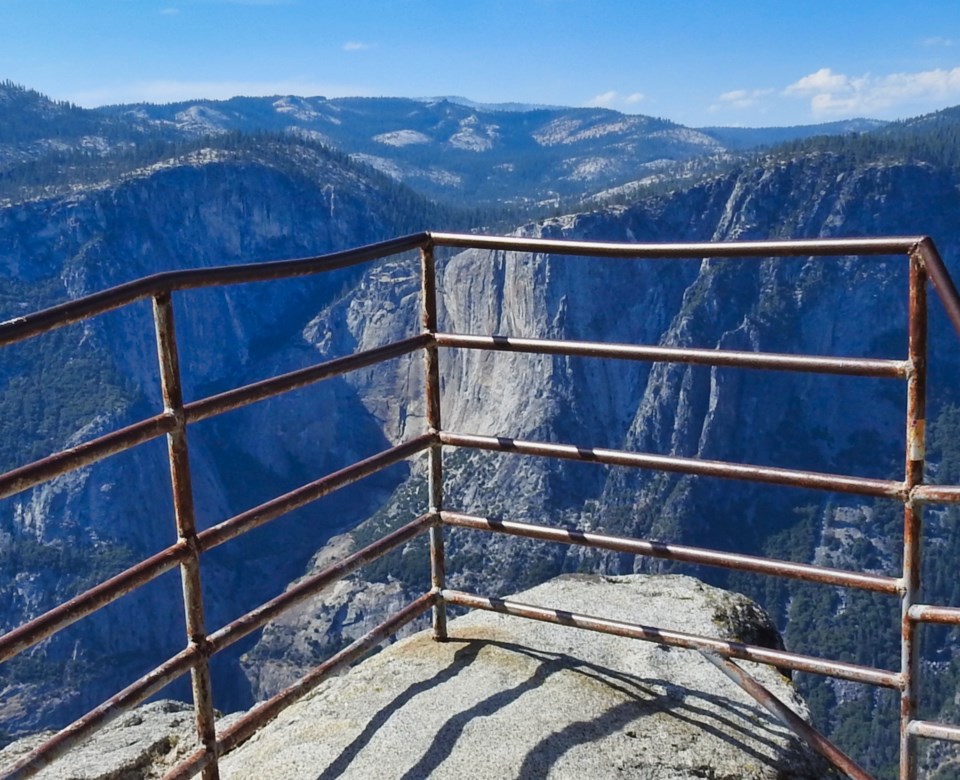 Left image
President Roosevelt and John Muir stand on the edge at Glacier Point.
Credit: Photographer: Underwood and Underwood; Yosemite NP Archives RL_12904
Right image
Visitors are no longer allowed on the rock due to instability.
Credit: NPS Photo / Ted Barone 2020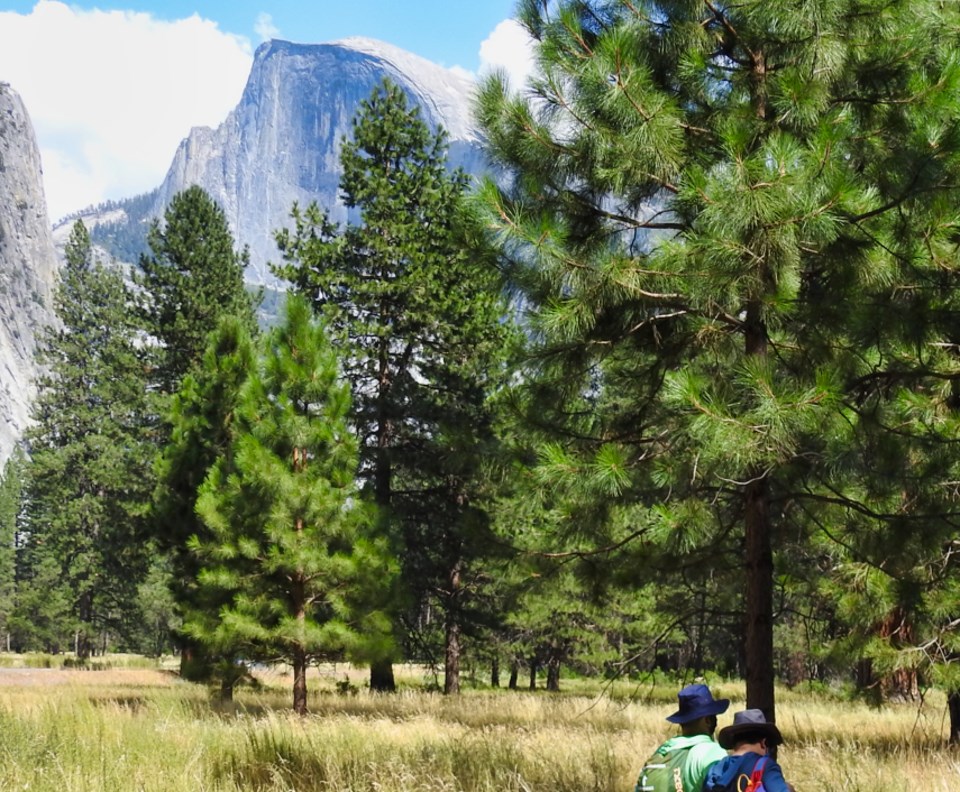 Left image
Roosevelt and Muir arrive in the Valley on horseback.
Credit: Photographer: Southern Pacific Staff; Yosemite NP Archives RL_18781
Right image
The walking trail has replaced the path of Roosevelt and Muir.
Credit: NPS Photo / Ted Barone 2020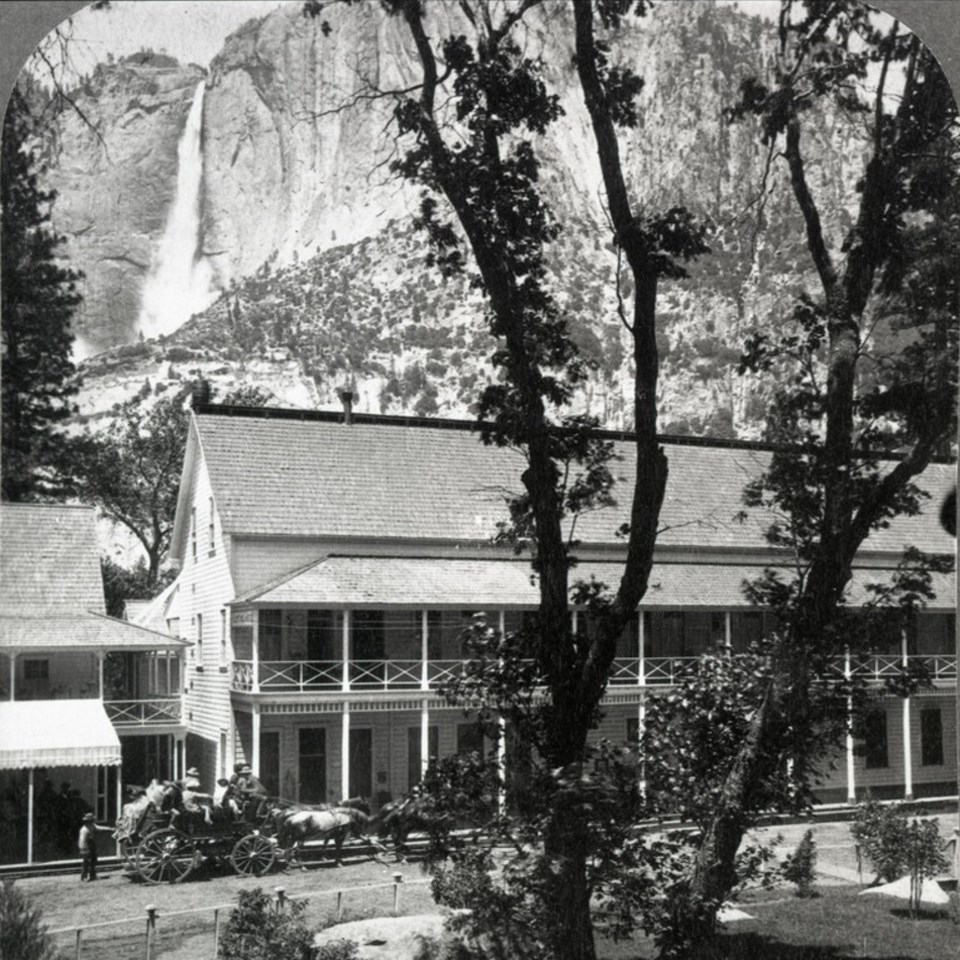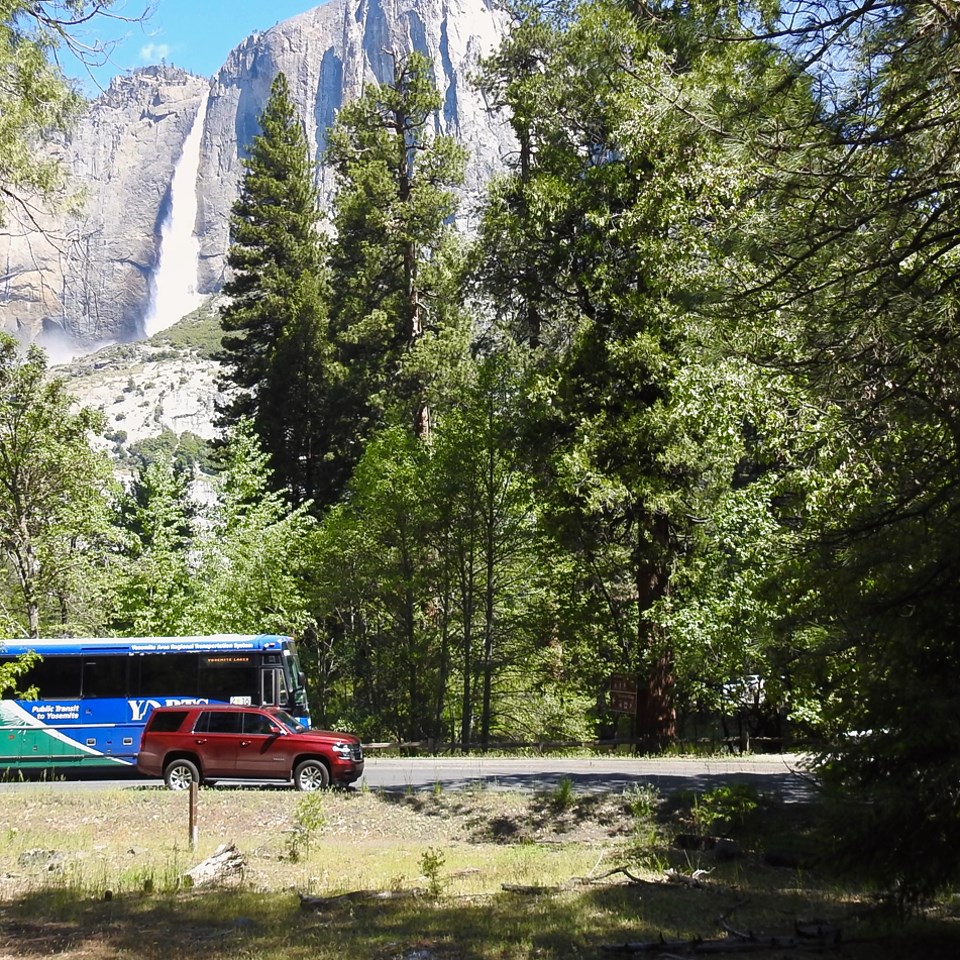 Left image
The old Sentinel Hotel across the Valley from Yosemite Falls.
Credit: Photographer: Underwood & Underwood; Yosemite NP Archives RL_16426
Right image
Cars and buses pass by the old hotel site.
Credit: NPS Photo / Ted Barone 2019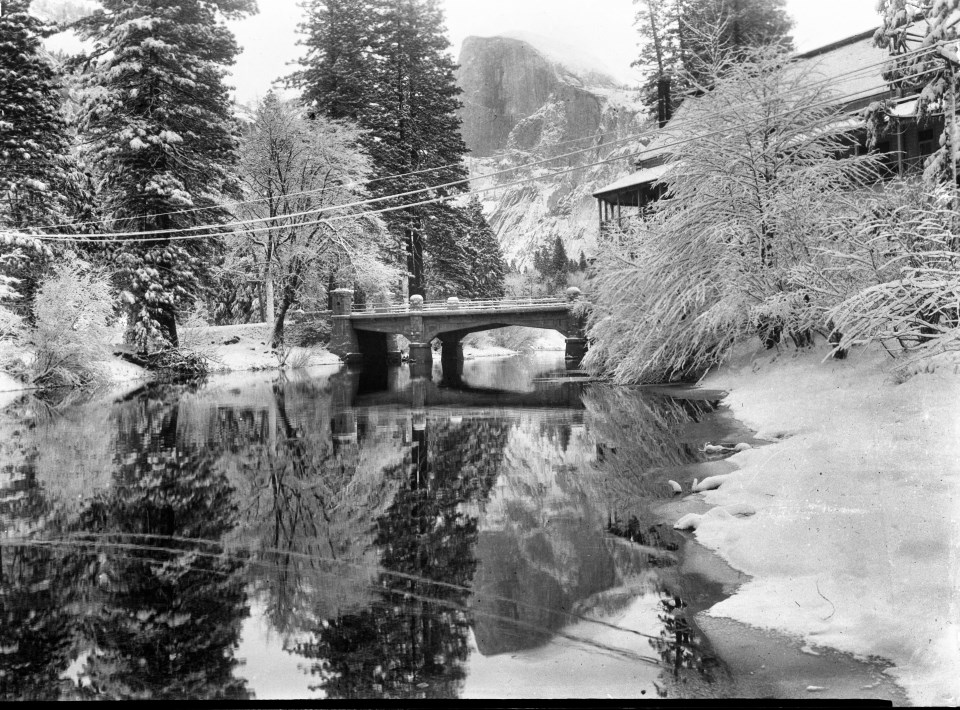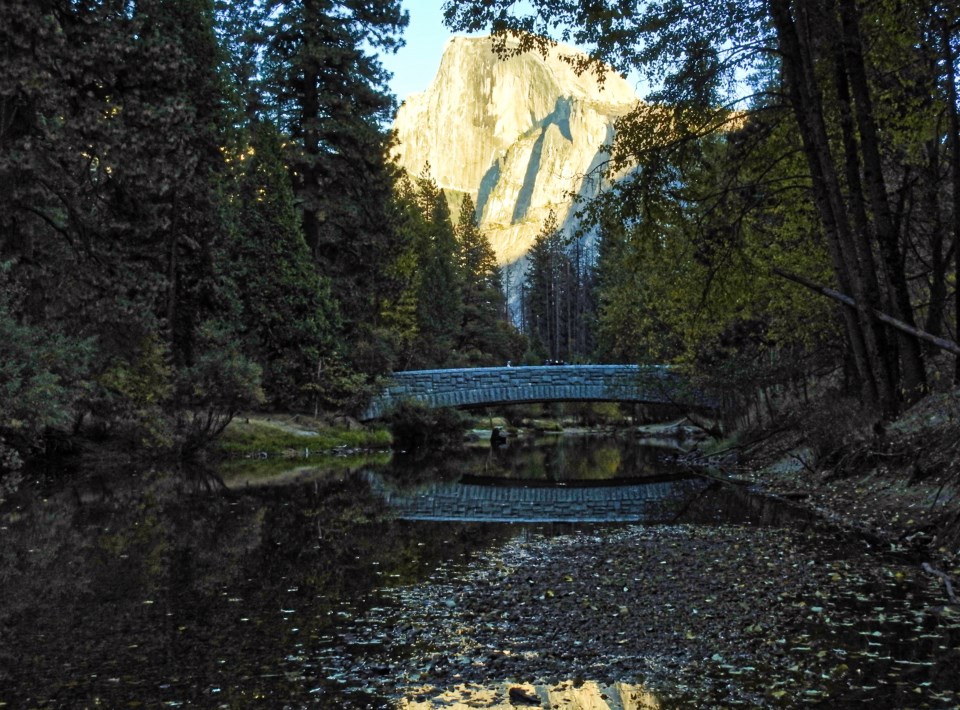 Left image
Sentinel Bridge and the hotel alongside the Merced River.
Credit: Photographer: Unknown; Yosemite NP Archives RL_01609
Right image
Sentinel Bridge, Half Dome, and the Merced River in autumn.
Credit: NPS Photo / Ted Barone 2019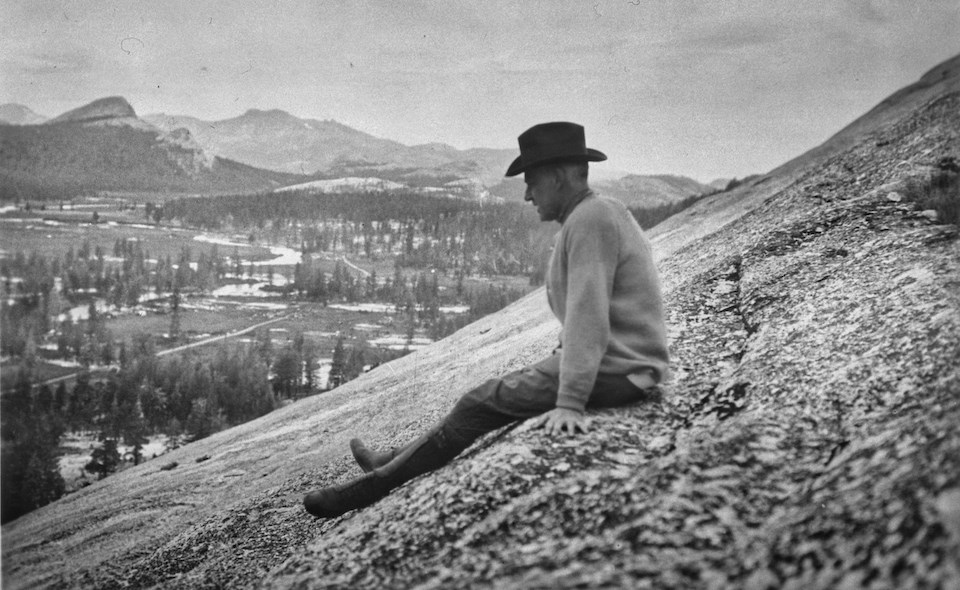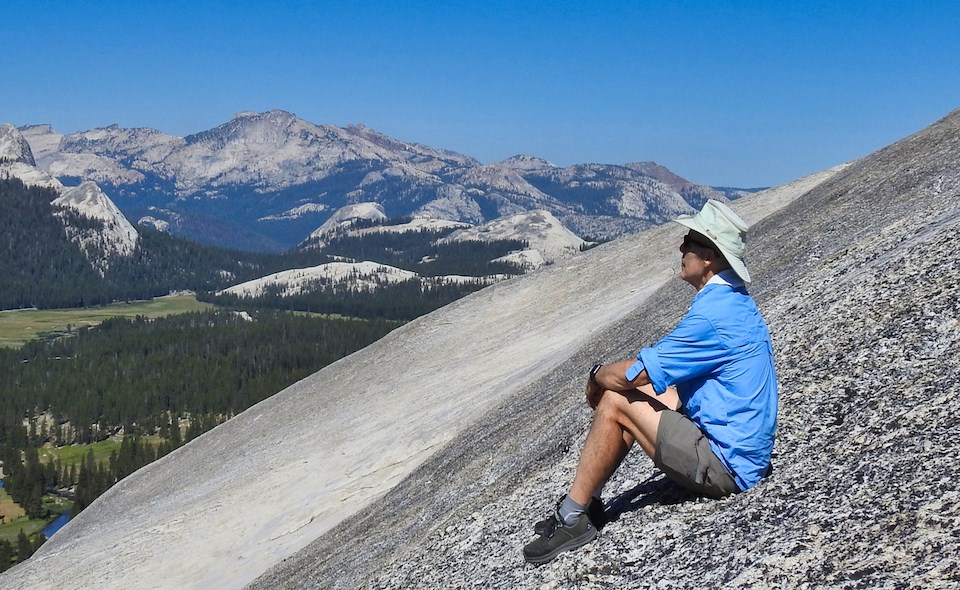 Left image
Stephen Mather looks out at Tuolumne Meadows and the Cathedral Range.
Credit: Photographer: Francis P. Farquahar; Yosemite NP Archives RL_07374
Right image
The view from Lembert Dome hasn't changed much since 1921.
Credit: NPS Photo / Ted Barone 2021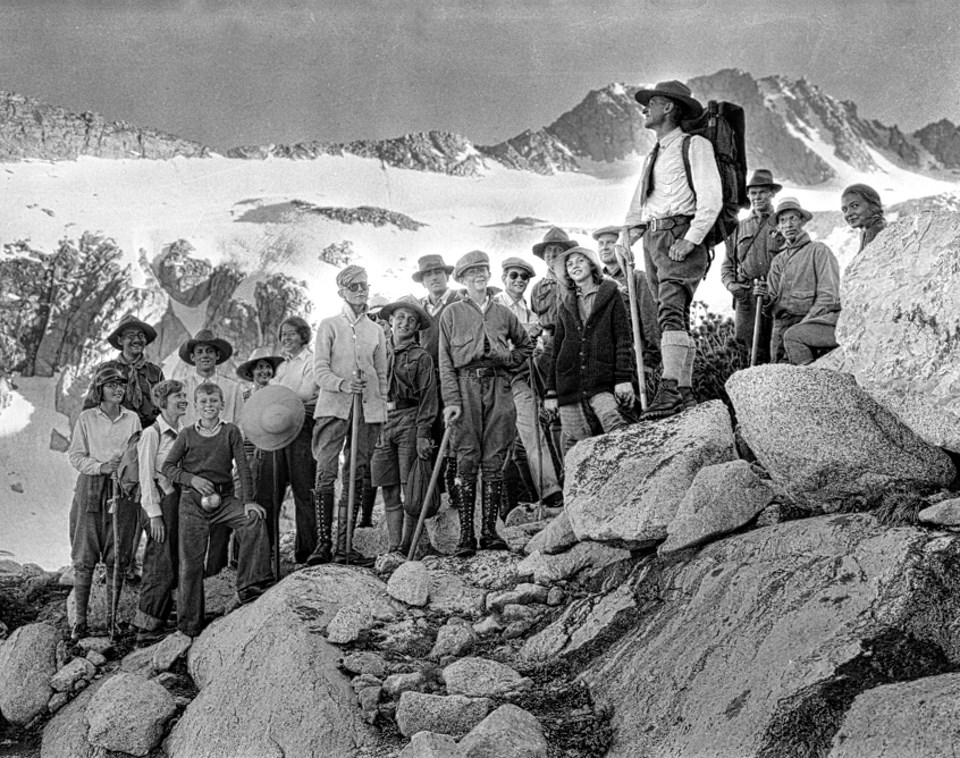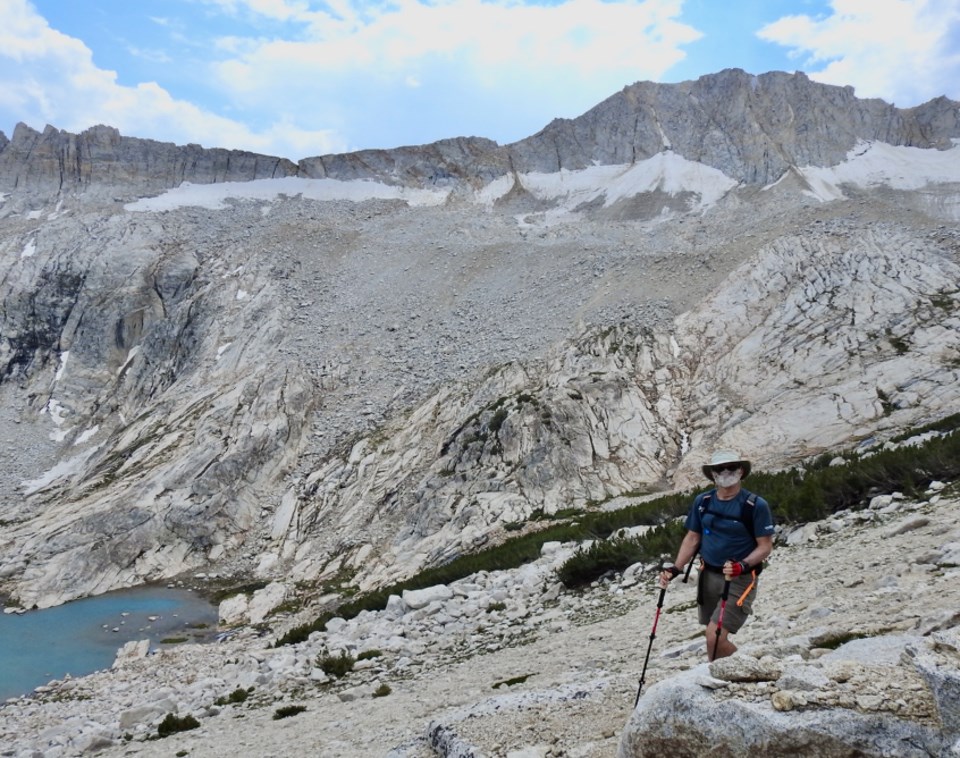 Left image
Ranger Sharsmith speaks to a group of hikers, Conness Glacier in the background.
Credit: Photographer: Unknown; Yosemite NP Archives RL_07033
Right image
A hiker wears a mask to protect against the Covid-19 pandemic.
Credit: NPS Photo / Ted Barone 2020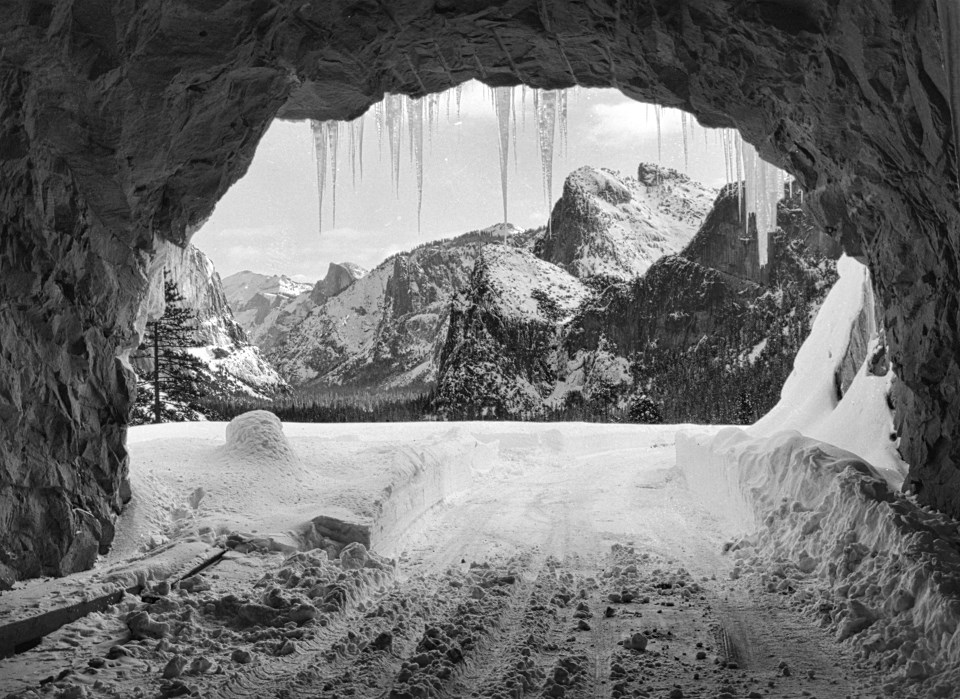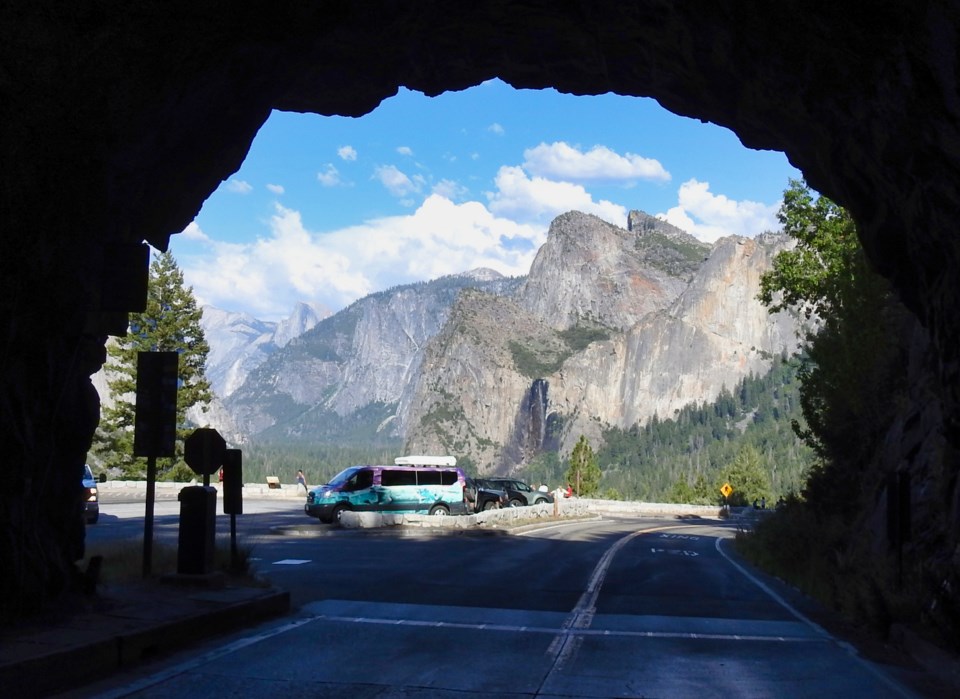 Left image
The Wawona Tunnel in winter, looking east.
Credit: Photographer: Unknown; Yosemite NP Archives RL_02960
Right image
Looking from the tunnel to the parking lot at Tunnel View.
Credit: NPS Photo / Ted Barone 2020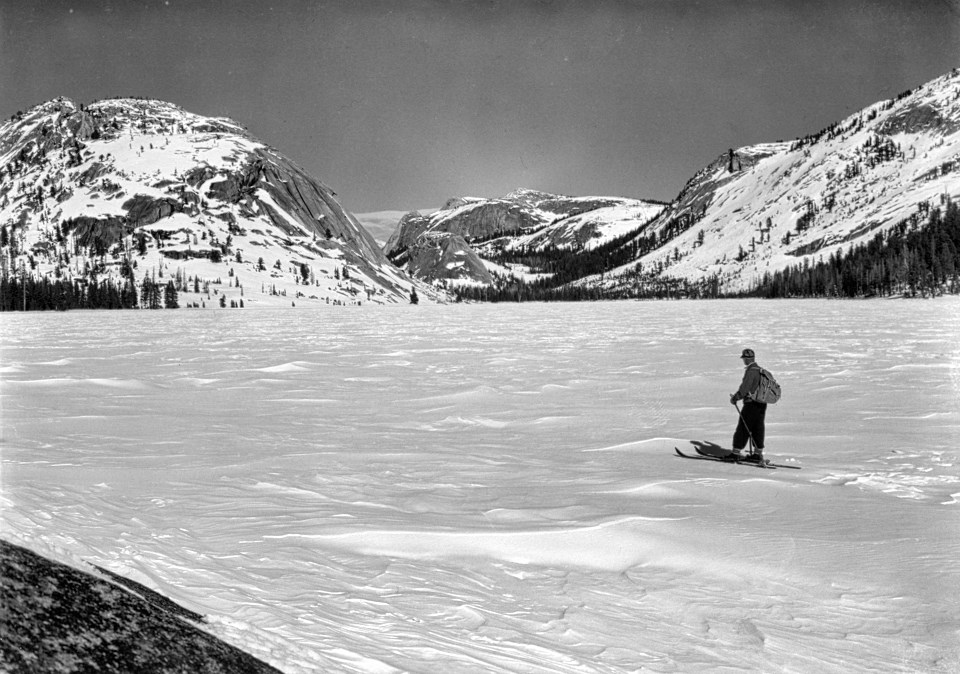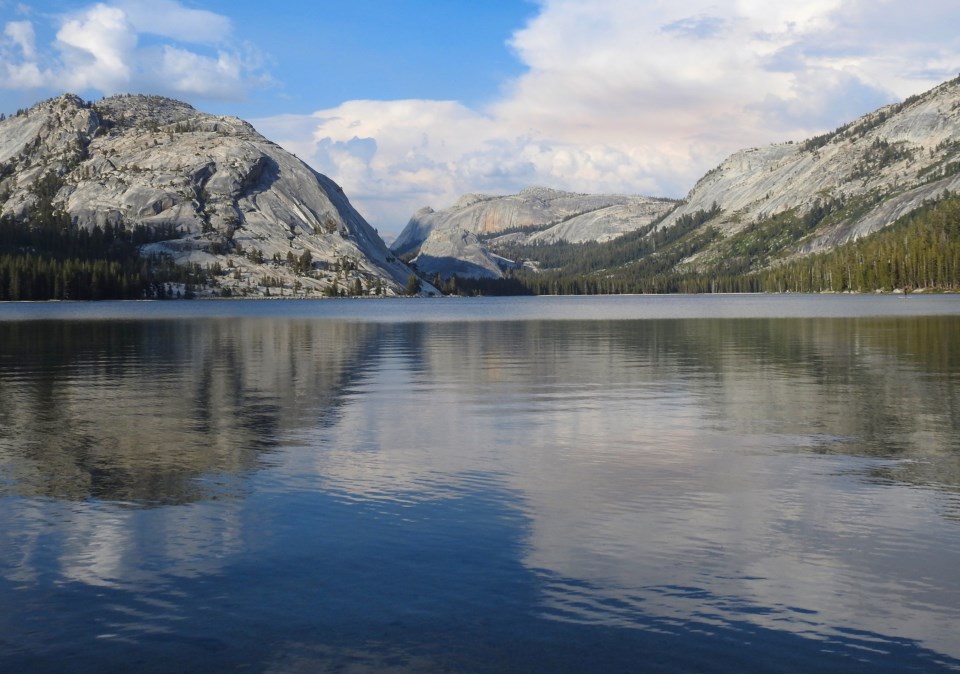 Left image
A man skis across the frozen lake, heading east.
Credit: Photographer: Jack Emmet; Yosemite NP Archives RL_00862
Right image
A late Summer thunderstorm retreats across Tenaya Lake.
Credit: NPS Photo / Ted Barone 2020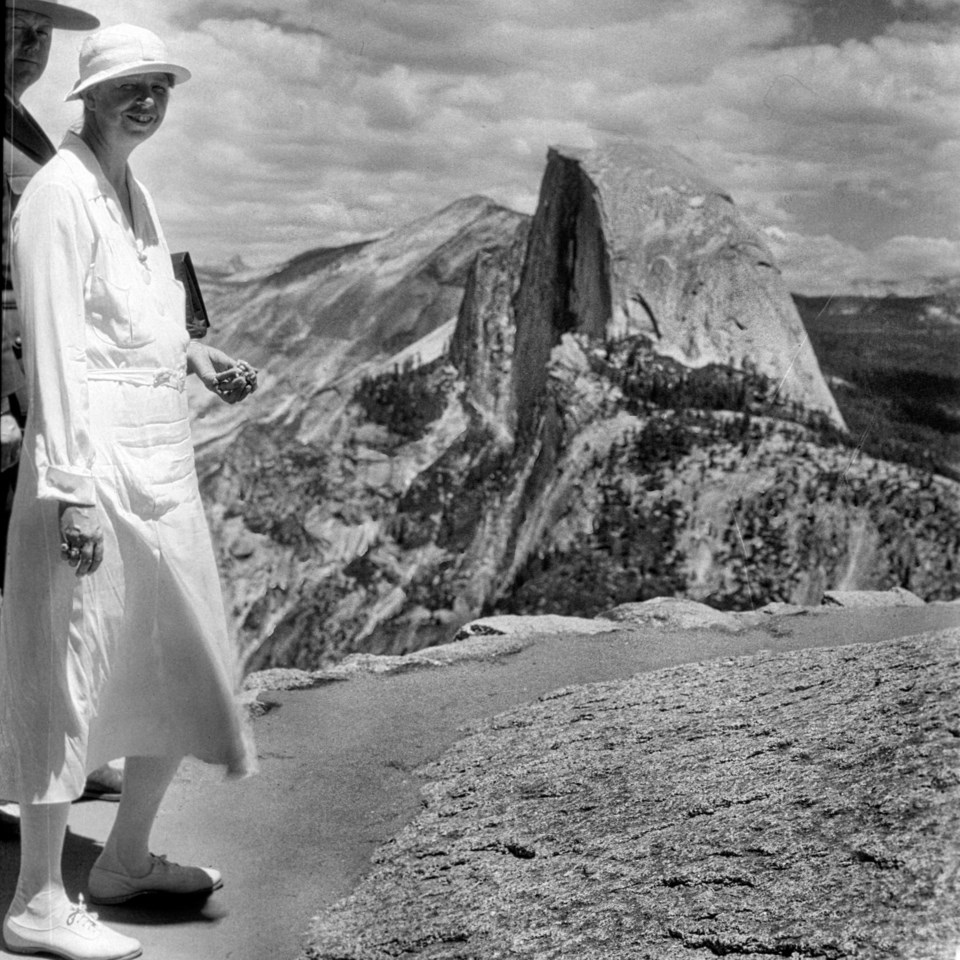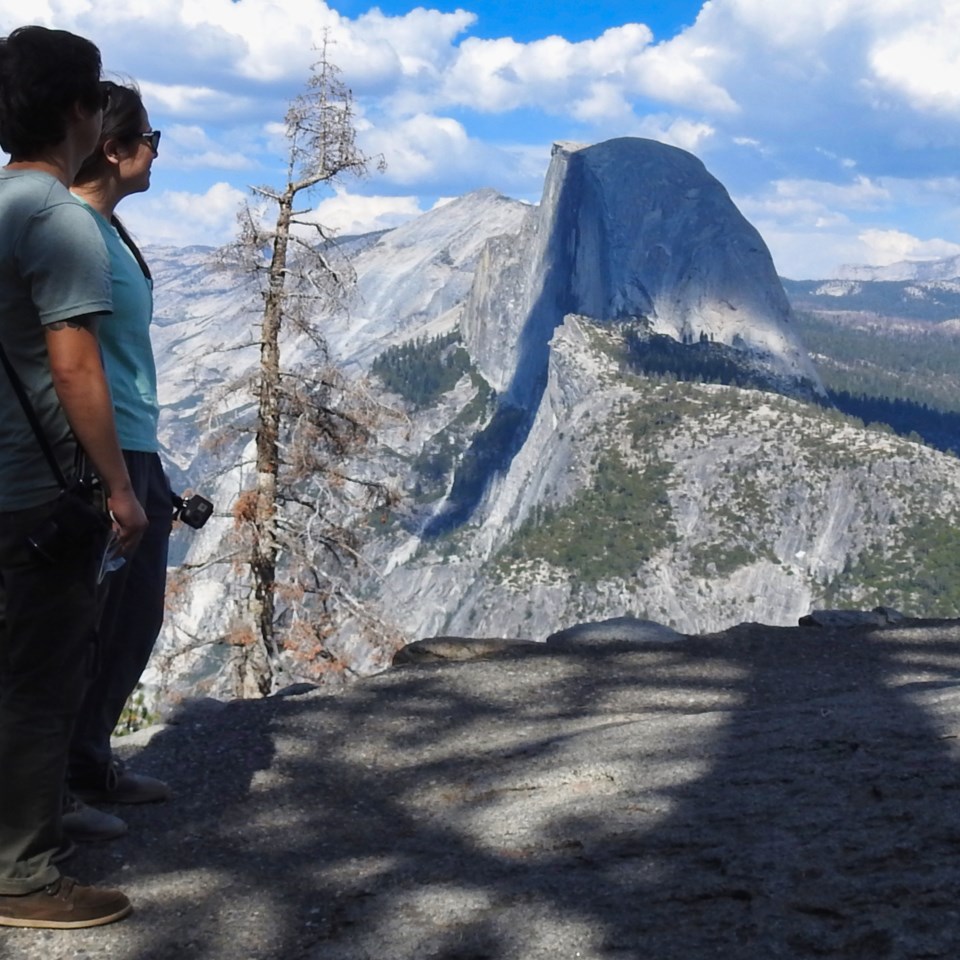 Left image
The First Lady and Half Dome from Glacier Point.
Credit: Photographer: Ralph H. Anderson; Yosemite NP Archives RL_07723
Right image
Two tourists enjoy the view towards Half Dome.
Credit: NPS Photo / Ted Barone 2020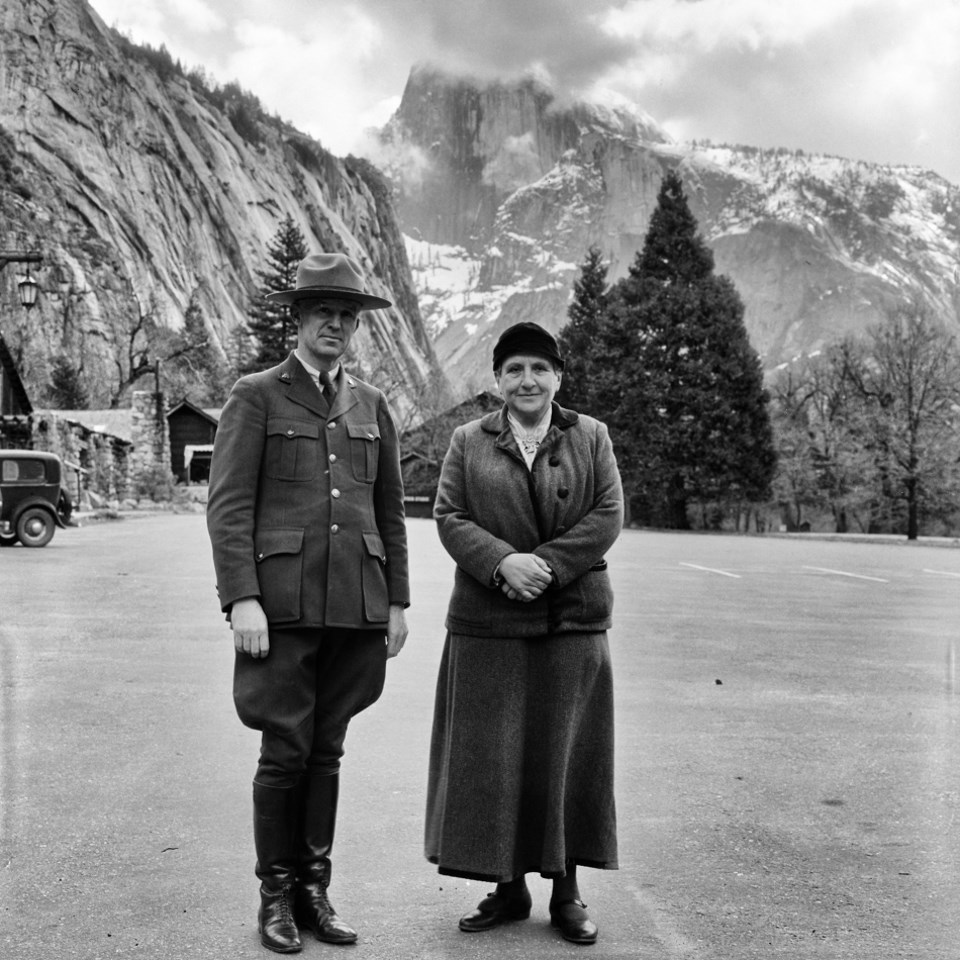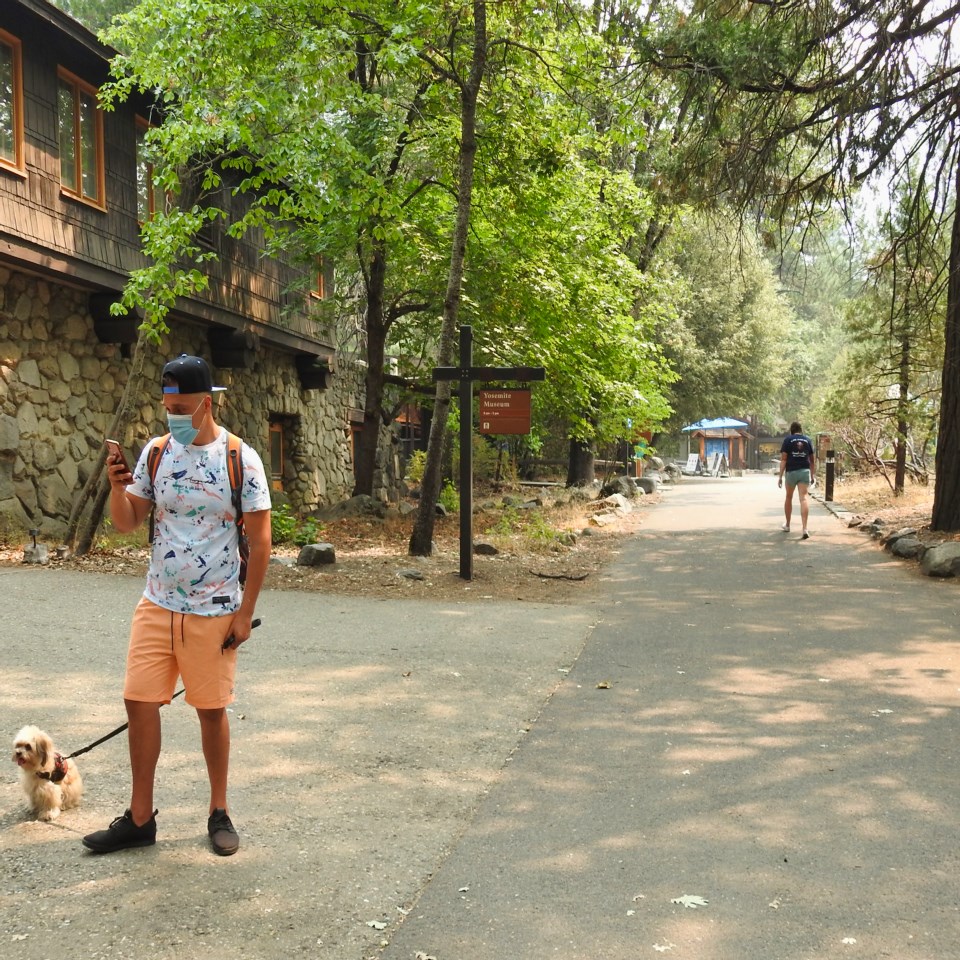 Left image
Gertrude Stein and a park ranger pose in front of the Yosemite Musum.
Credit: Photographer: Ralph H. Anderson; Yosemite NP Archives RL_07698
Right image
A visitor wears a mask as a precaution during the Covid-19 pandemic.
Credit: NPS Photo / Ted Barone 2020
Last updated: August 26, 2021