Explorers and Recorders
After the Mariposa Battalion became the first known European Americans to enter Yosemite Valley in 1851, doors opened for intrepid tourists and promoters to exploit the extraordinary natural wonder of Yosemite Valley and the Mariposa Grove of Giant Sequoias. Painters and photographers like Thomas Ayres, Albert Bierstadt, Thomas Hill, Charles Leander Weed, and Carleton Watkins provided imagery as evidence needed for Congress and President Lincoln to establish the original Yosemite Grant in 1864. Promoters Walworth and Hite, James Hutchings, and George Leidig found the imagery useful to encourage visitation to the newly protected lands.
Click and drag the circle at the center of the photos left and right to compare the then and now images.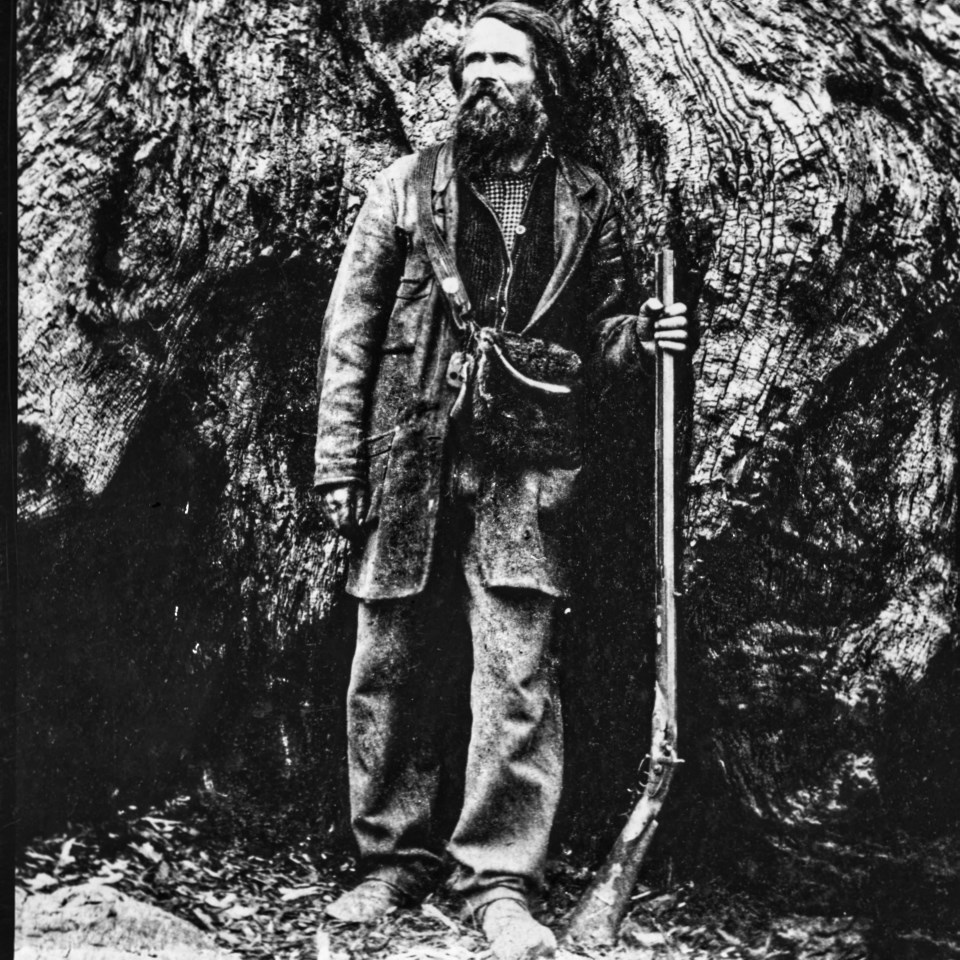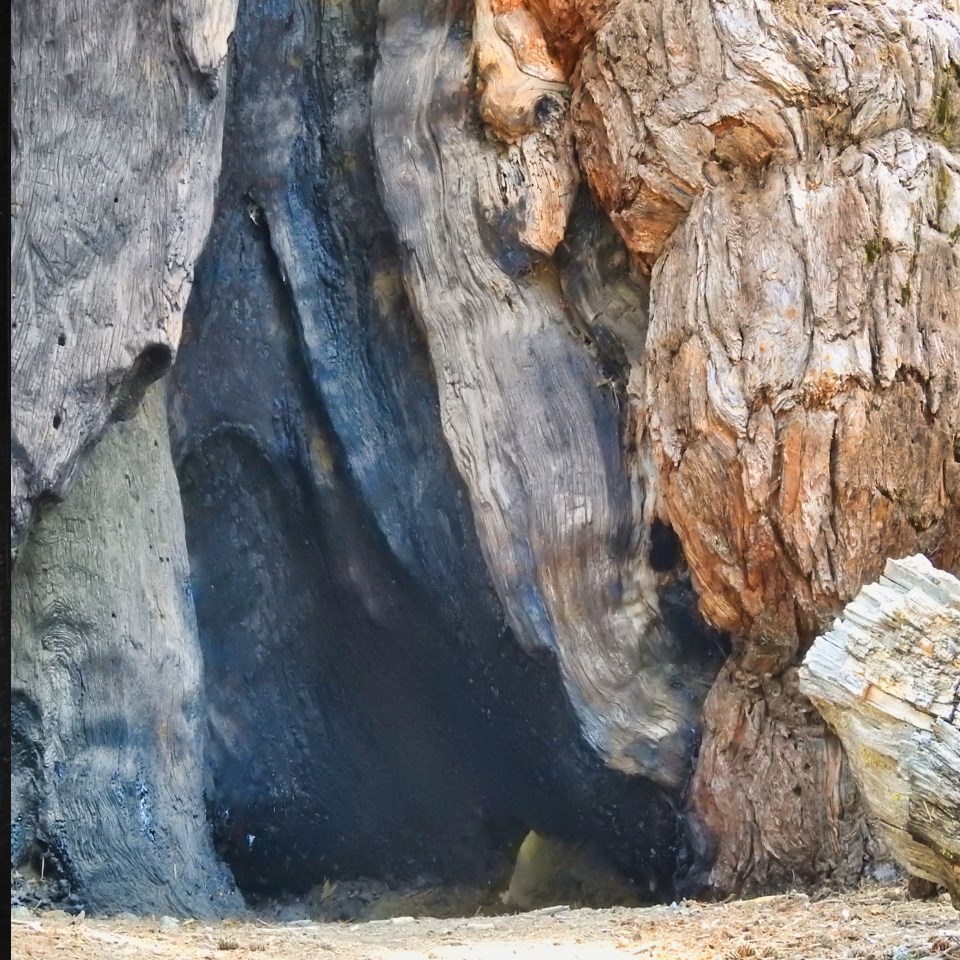 Left image
Galen Clark stands in front of the Grizzly Giant, ca. 1858.
Credit: Photographer: Carleton Watkins; Yosemite NP Archives RL_02517
Right image
Base of the Grizzly Giant sequoia tree.
Credit: NPS Photo / Ted Barone 2020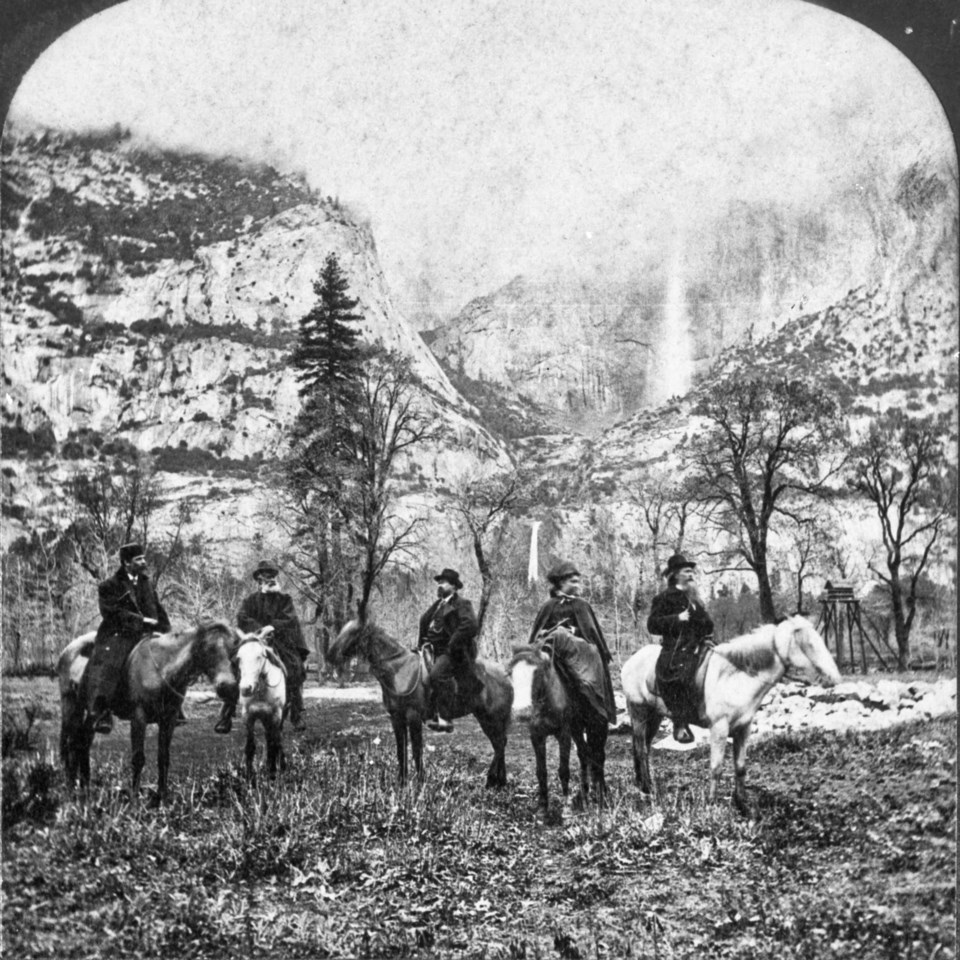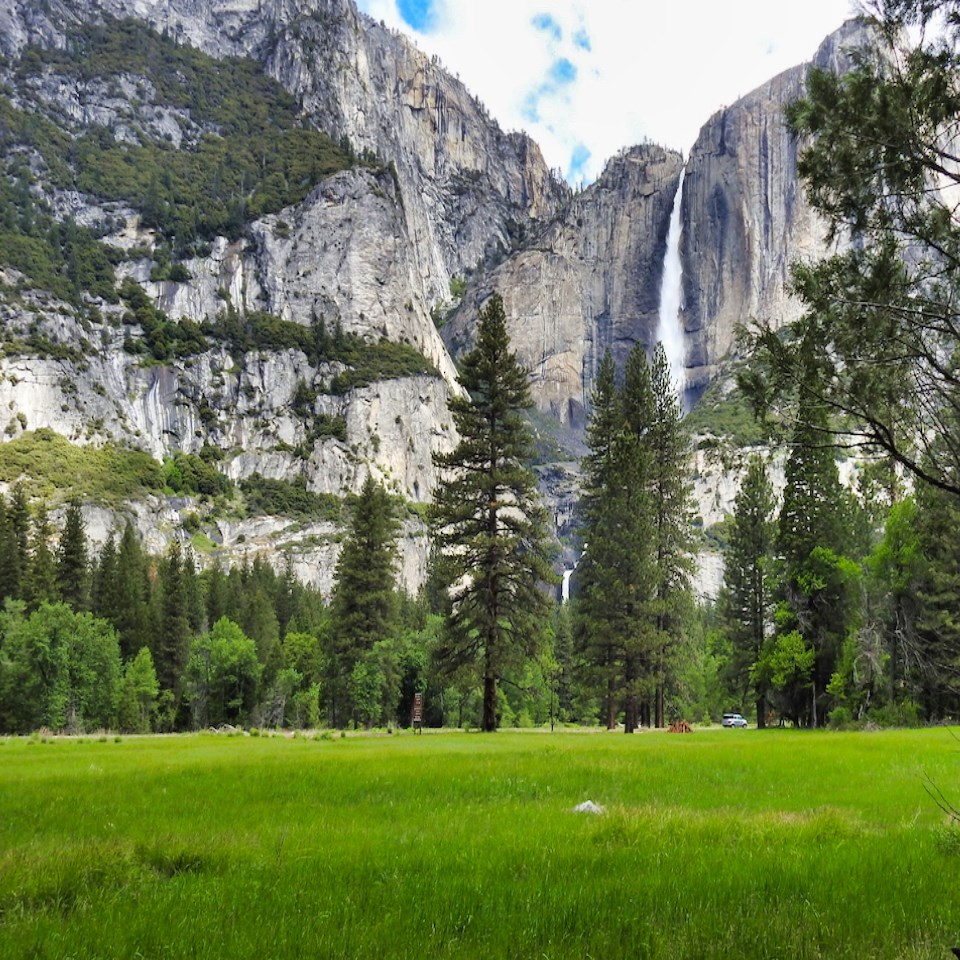 Left image
The Hutchings party poses in front of Yosemite Falls.
Credit: Photographer: Unknown; Yosemite NP Archives RL_01776
Right image
A view across Sentinel Meadow to Yosemite Falls in the Spring.
Credit: NPS Photo / Ted Barone 2020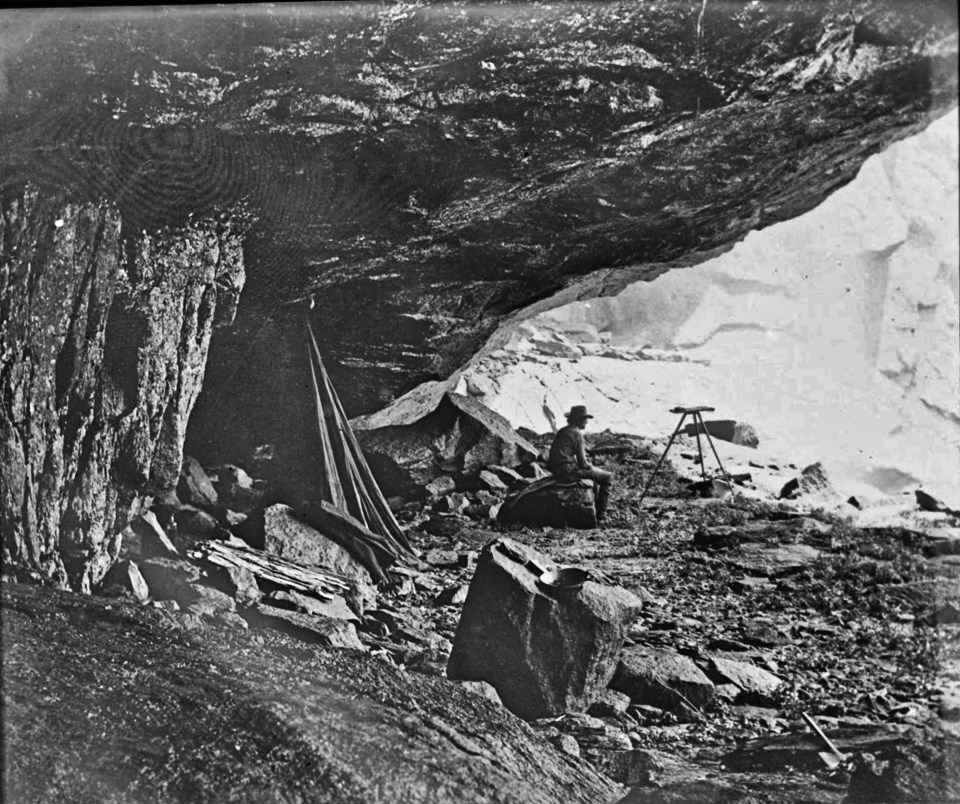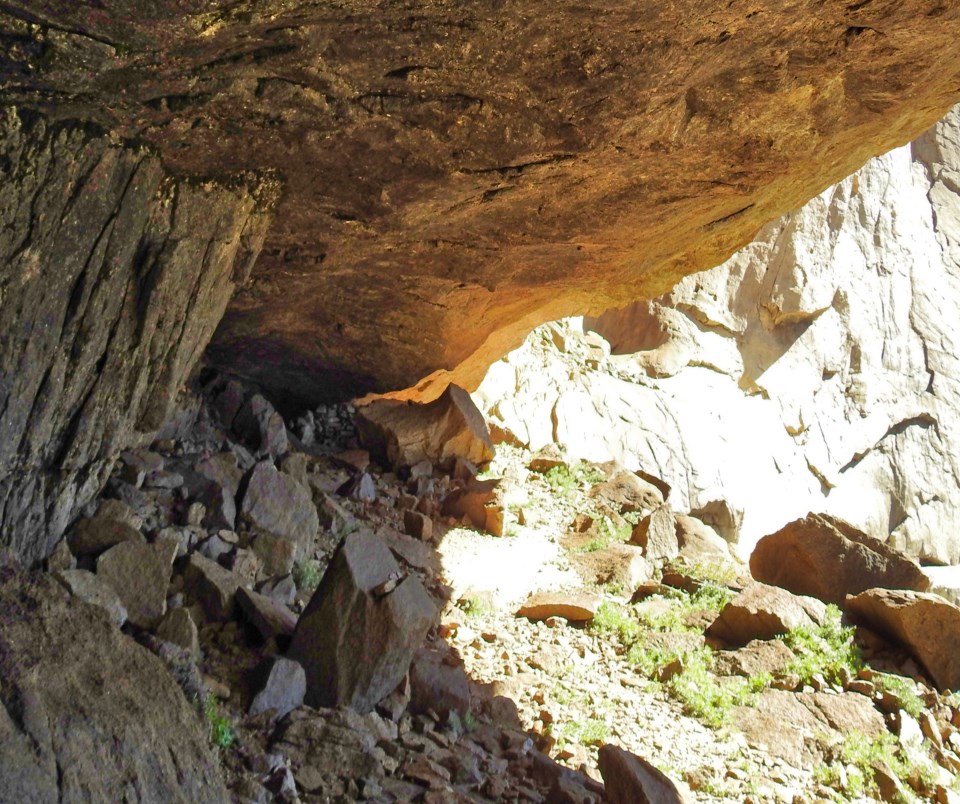 Left image
Photographer Carleton Watkins in Yosemite Falls cave.
Credit: Photographer: Carleton Watkins; Yosemite NP Archives RL_14548
Right image
The inside of the cave at the base of Upper Yosemite Fall.
Credit: NPS Photo / Ted Barone 2019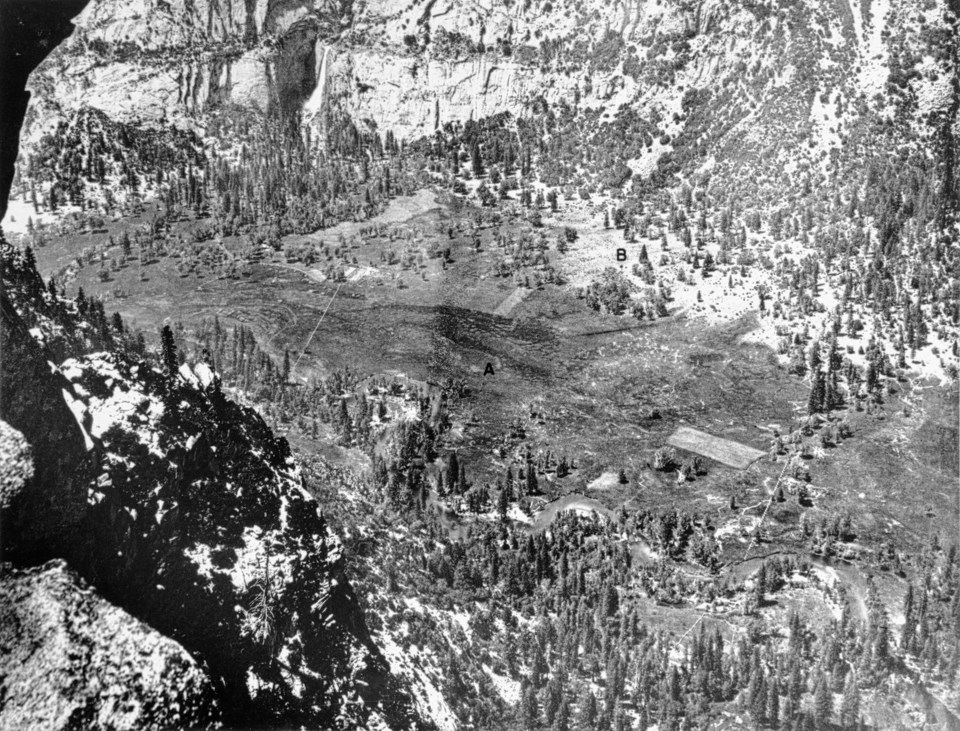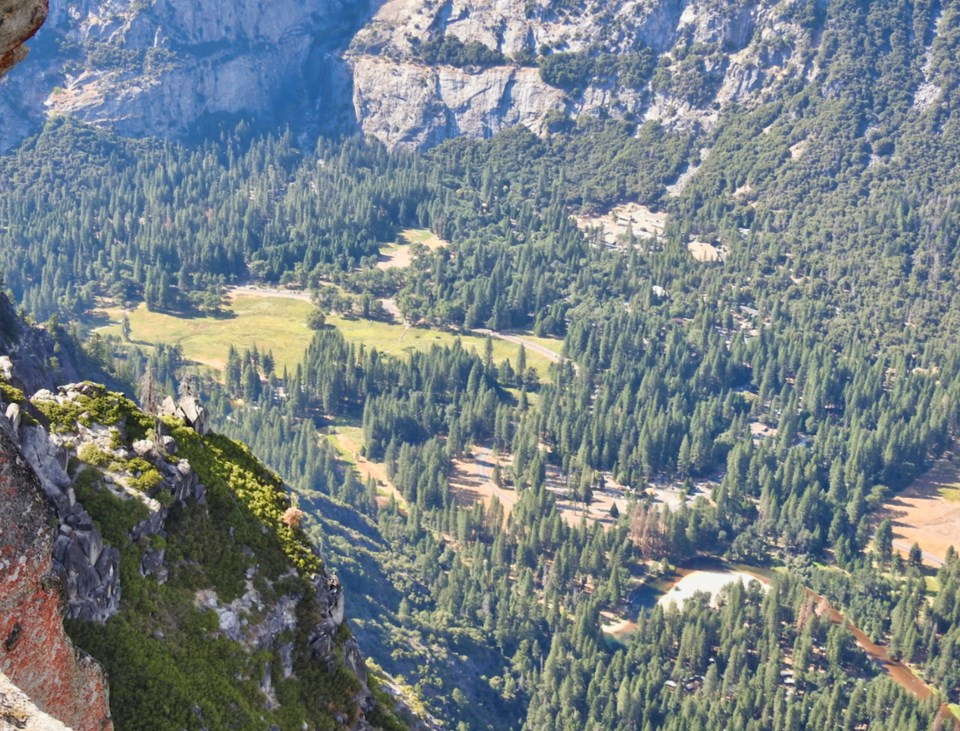 Left image
View of Yosemite Valley from Glacier Point.
Credit: Photographer: Carleton Watkins; Yosemite NP Archives RL_16344
Right image
View of Yosemite Valley and the Yosemite Village area.
Credit: NPS Photo / Ted Barone 2019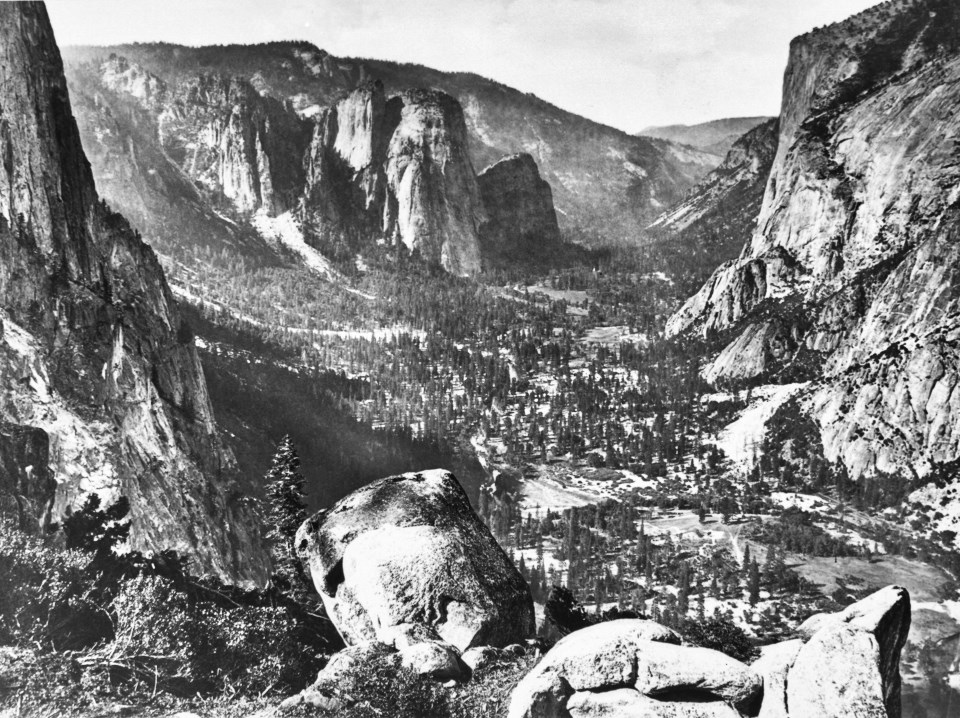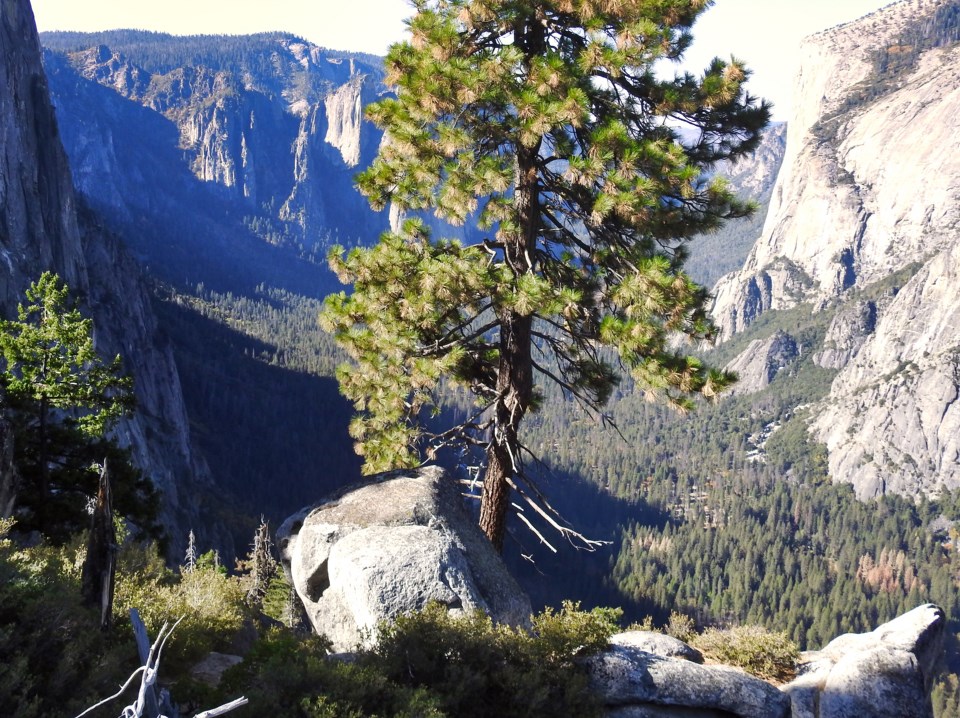 Left image
Looking west from the Four Mile Trail.
Credit: Photographer: Carleton Watkins; Yosemite NP Archives RL_16347
Right image
Today's Union Point View, looking west.
Credit: NPS Photo / Ted Barone 2019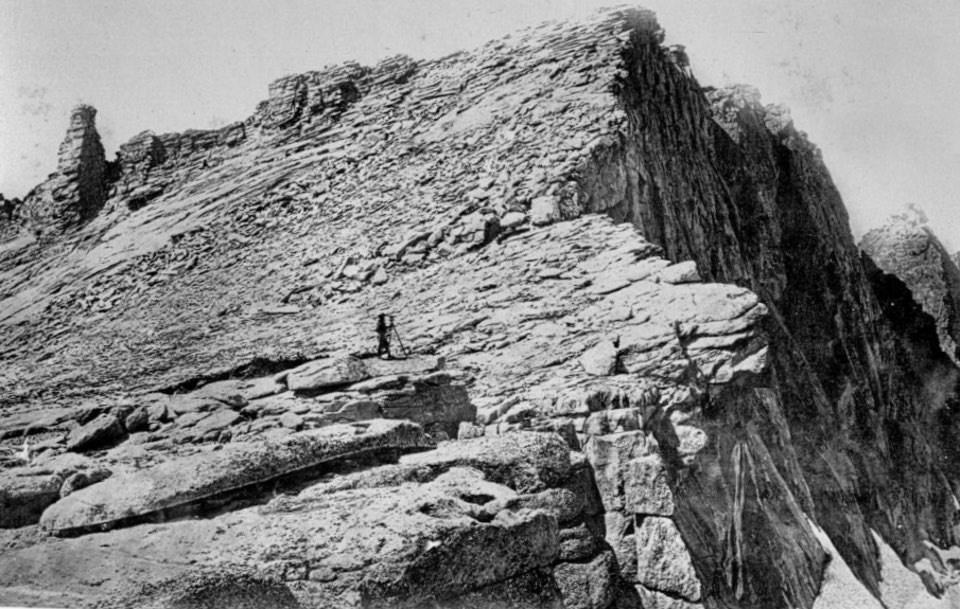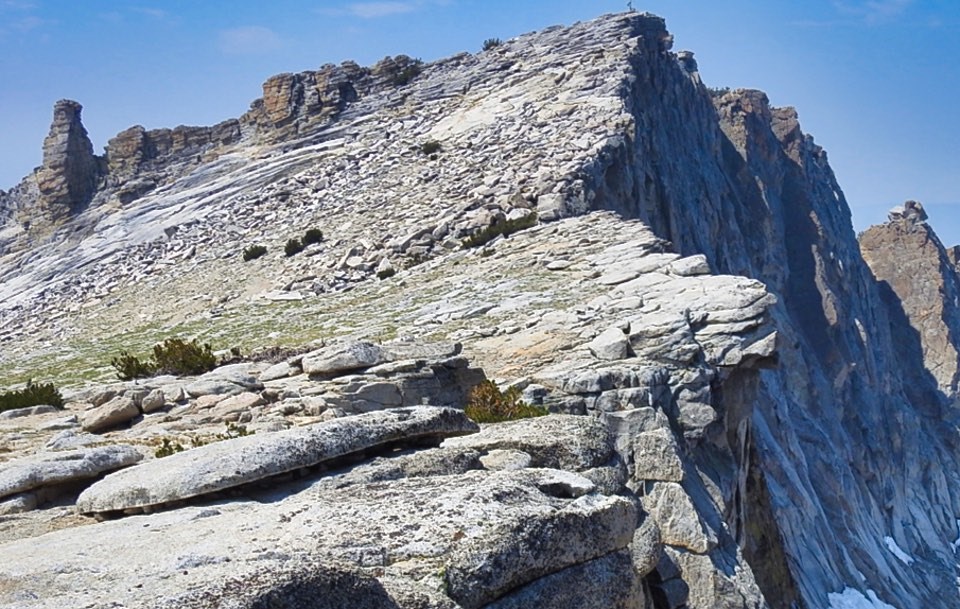 Left image
Cartographer Charles Hoffmann takes readings from on high.
Credit: Photographer: W. Harris; The Yosemite Book by Josiah Whitney, 1868
Right image
A view from the east across the peak of Mt. Hoffmann.
Credit: NPS Photo / Ted Barone 2020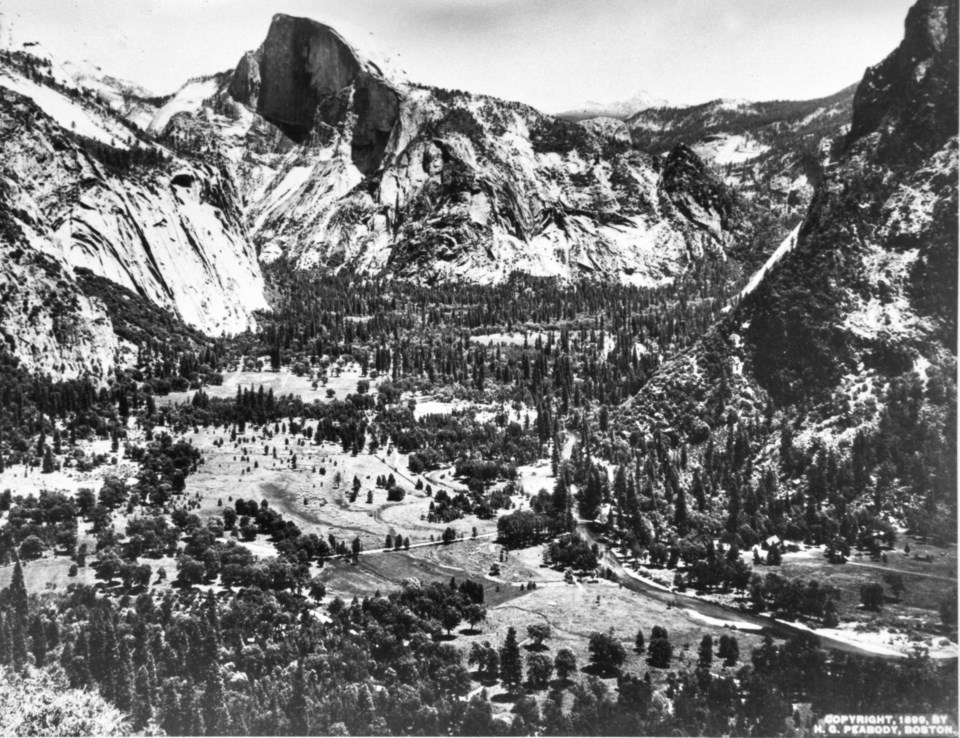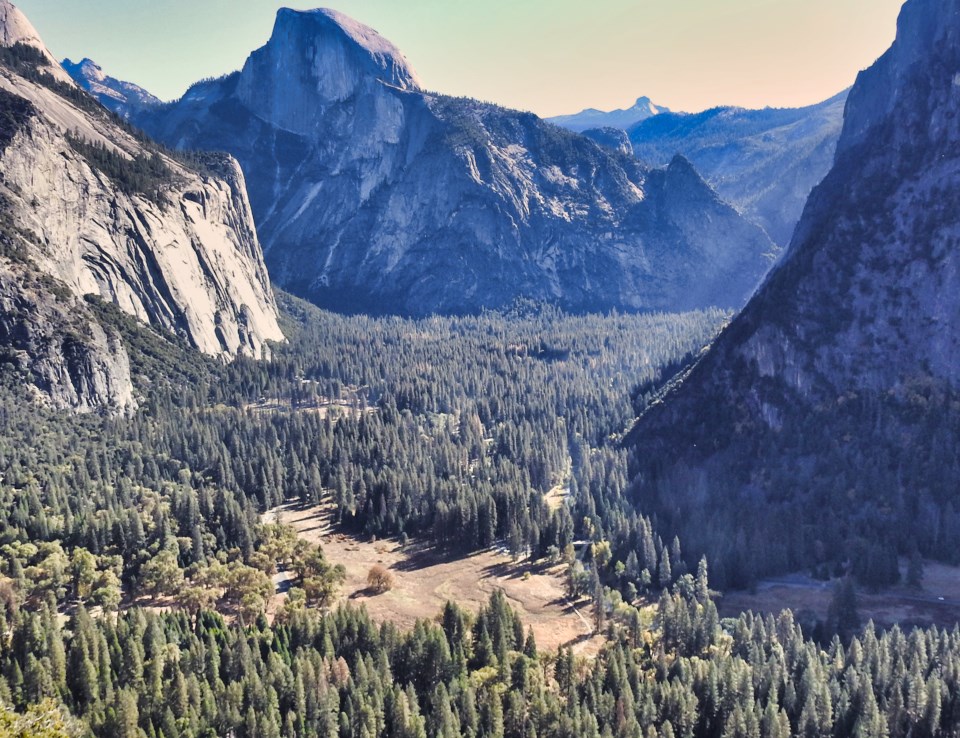 Left image
View east from Columbia Rock on the Yosemite Falls Trail.
Credit: Photographer: Henry G. Peabody. Yosemite NP Archives RL_16355
Right image
The view east from Columbia Rock towards Half Dome and Royal Arches.
Credit: NPS Photo / Ted Barone 2019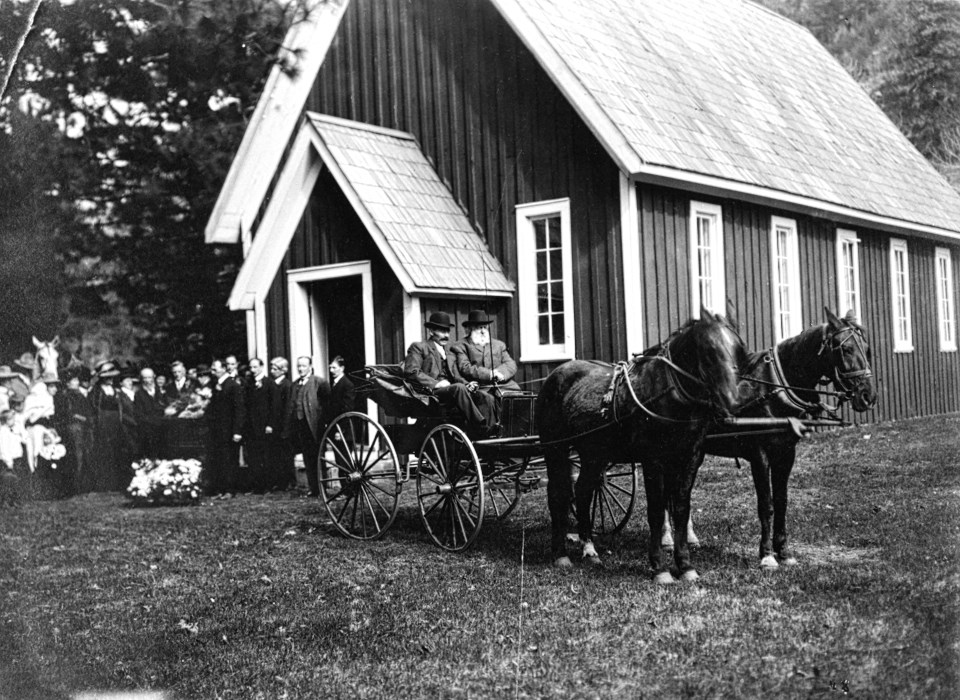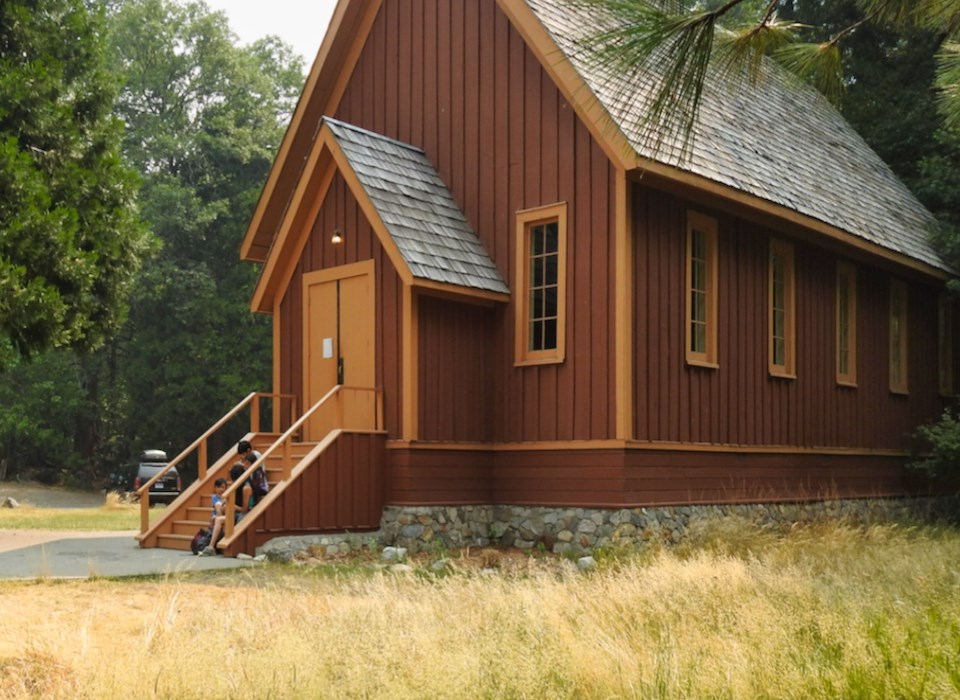 Left image
Mourners gather outside the Chapel for Clark's Funeral.
Credit: Photographer: Julius Theodore Boysen; Yosemite NP Archives RL_14384
Right image
A family enjoys a snack on the Chapel steps.
Credit: NPS Photo / Ted Barone 2020
Last updated: August 26, 2021