Encroaching Civilization - Visitor Services
To accommodate the rapidly expanding number of visitors, infrastructure was built to service and house them. A variety of lodging was established from the rugged tent cabins of Camp Curry to the stately grandeur of the The Ahwahnee. Sensitive meadow habitats were paved and trees removed for roads, parking lots, stores, restaurants, and ski runs. Even some hiking trails were paved.
Click and drag the circle at the center of the photos left and right to compare the then and now images.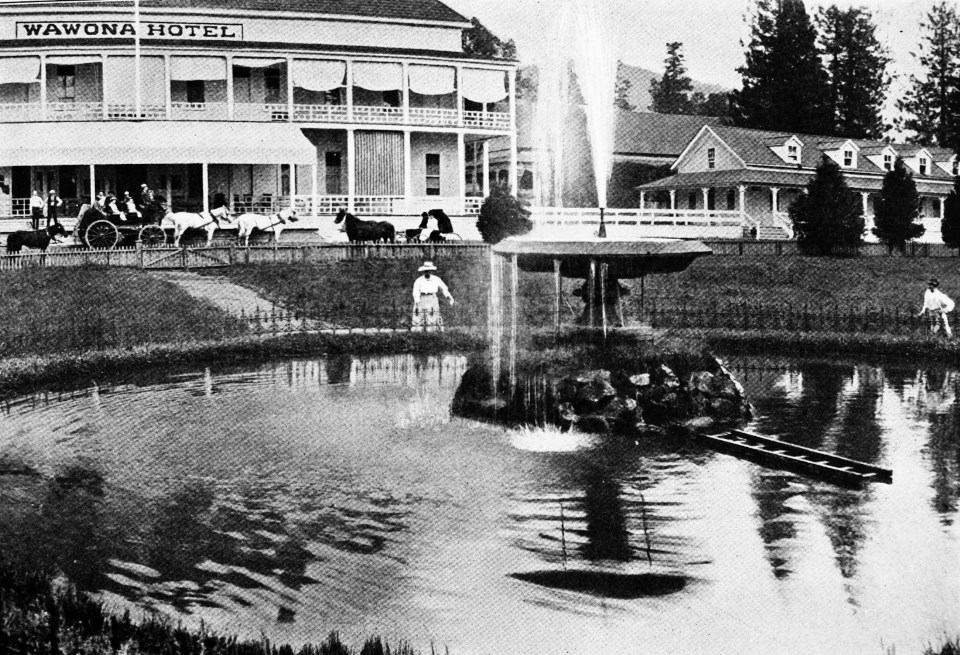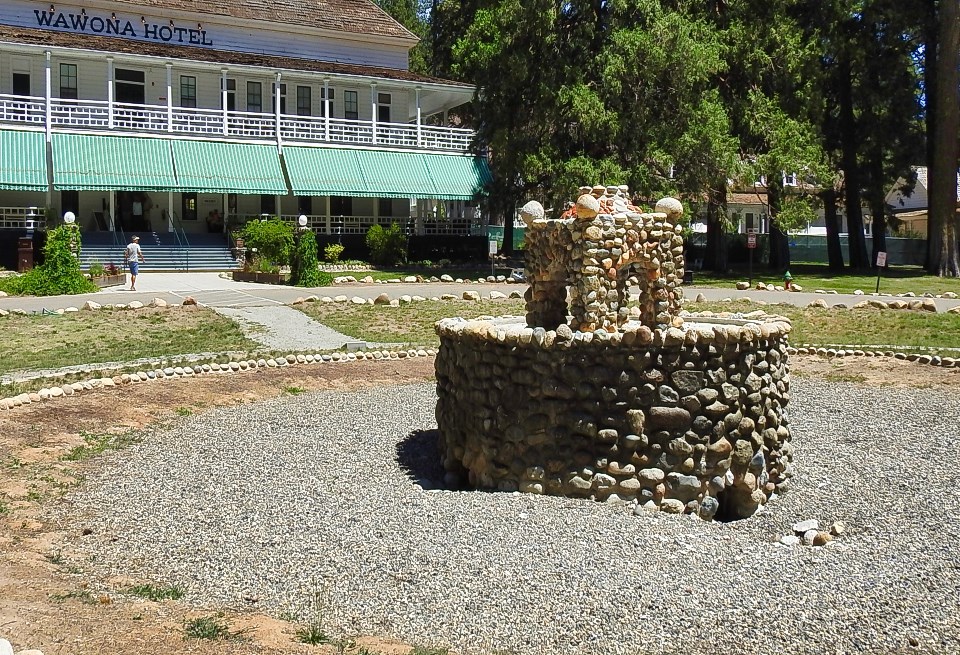 Left image
A stagecoach arrives at the Wawona Hotel.
Credit: Photographer: Unknown; Yosemite NP Archives RL_13170
Right image
During a drought, the fountain and pond remain empty.
Credit: NPS Photo / Ted Barone 2021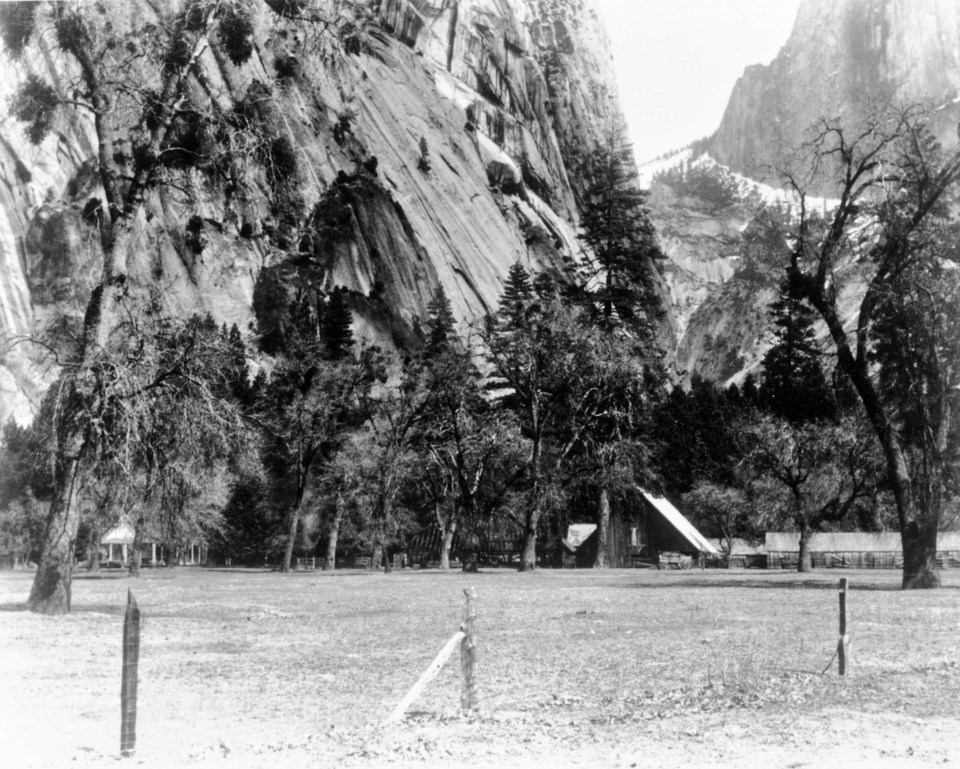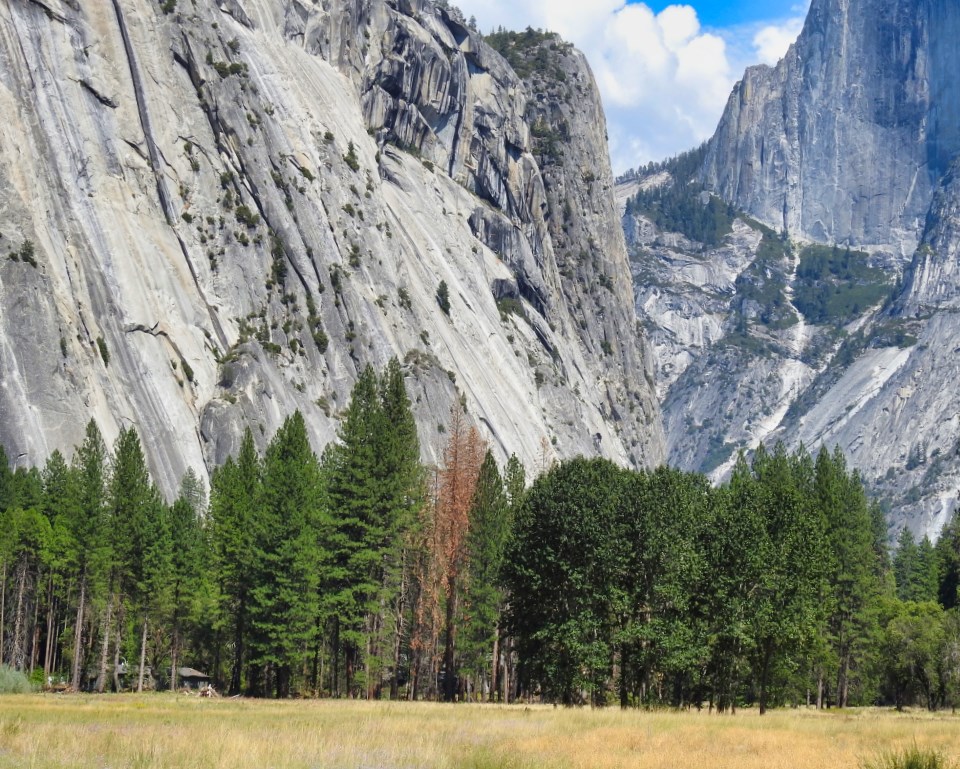 Left image
A small settlement was located on The Ahwahnee site.
Credit: Photographer: Unknown; Yosemite NP Archives RL_15389
Right image
The Ahwahnee meadow and Washington Column.
Credit: NPS Photo / Ted Barone 2020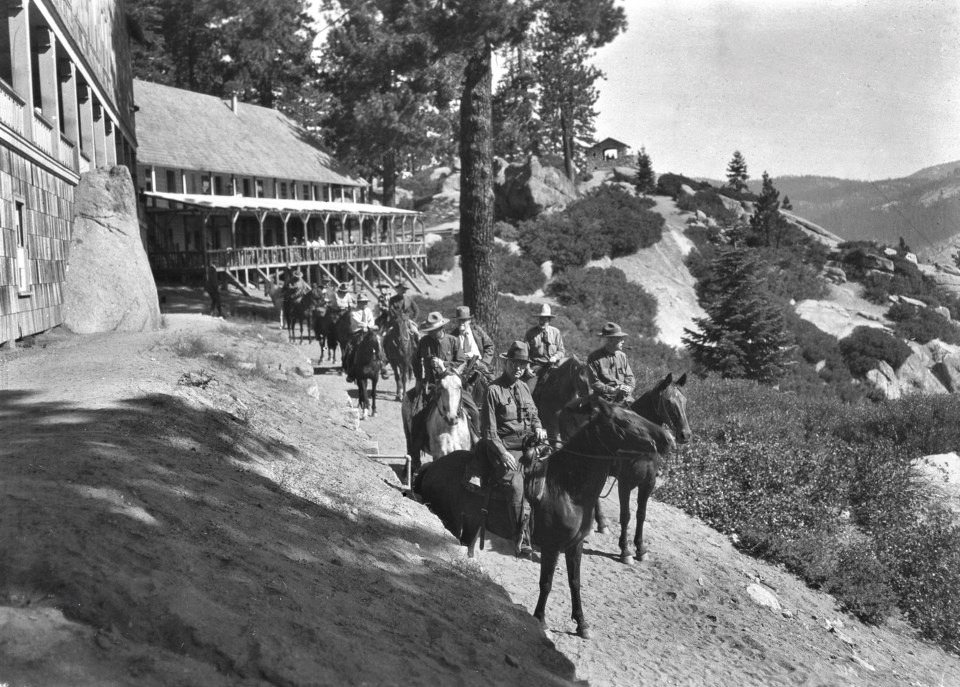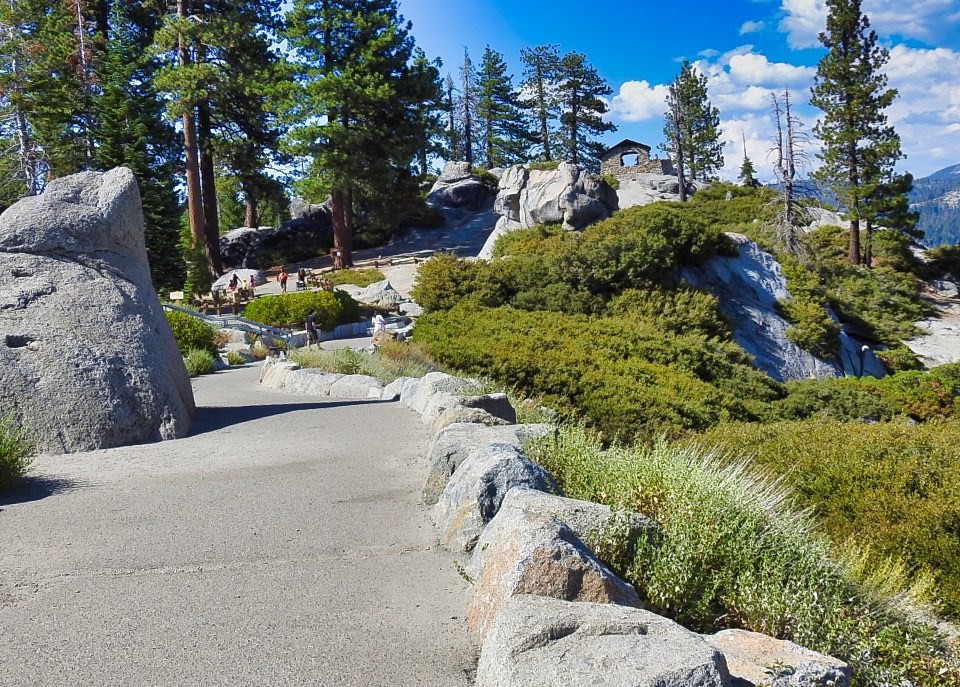 Left image
NPS Director Stephen Mather leads a trail ride.
Credit: Photographer: Unknown; Yosemite NP Archives RL_10634
Right image
The Glacier Point Hotel is gone, replaced by an amphitheater and a series of paved paths.
Credit: NPS Photo / Ted Barone 2020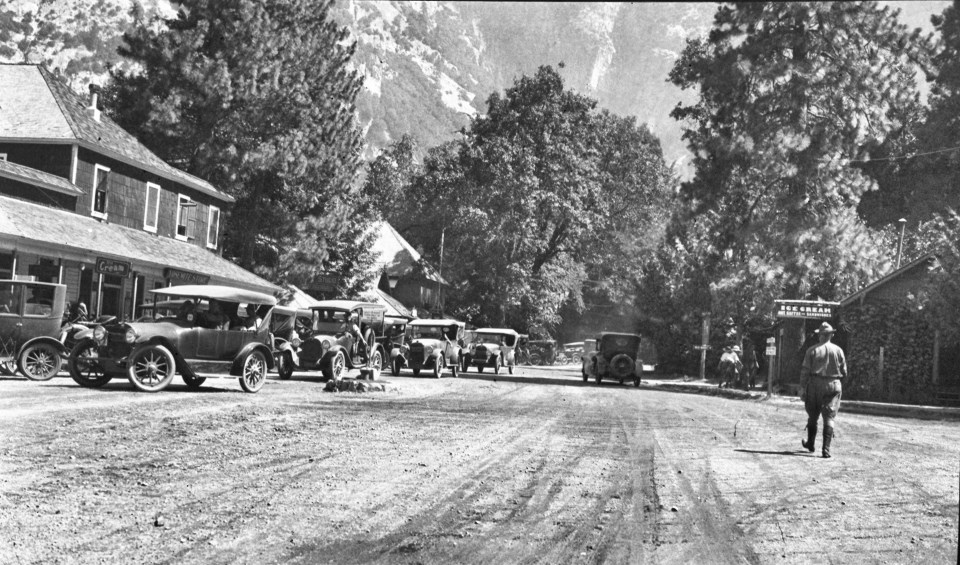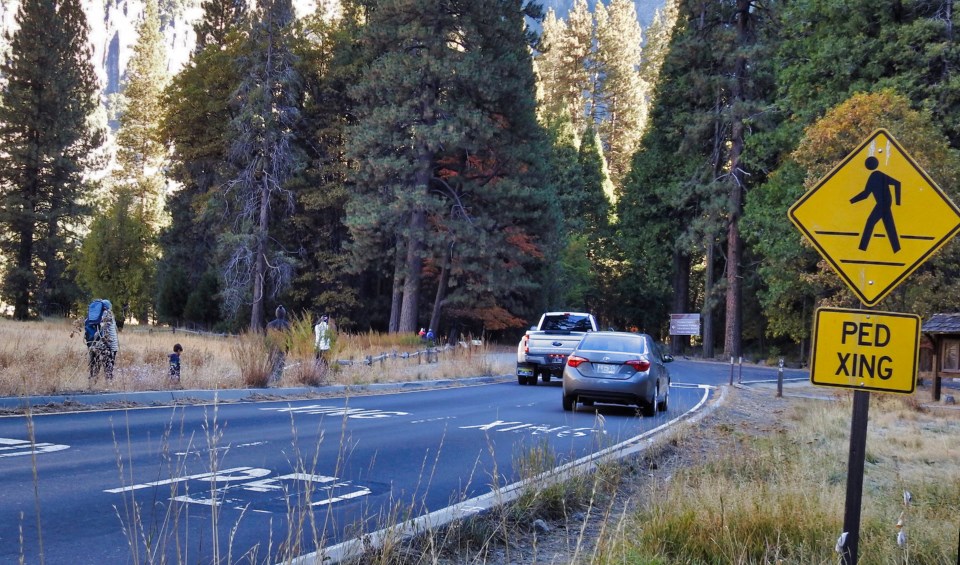 Left image
A bustling Old Yosemite Village.
Credit: Photographer: Unknown; Yosemite NP Archives RL_14946
Right image
The only remaining building from the old village is the Chapel.
Credit: NPS Photo / Ted Barone 2019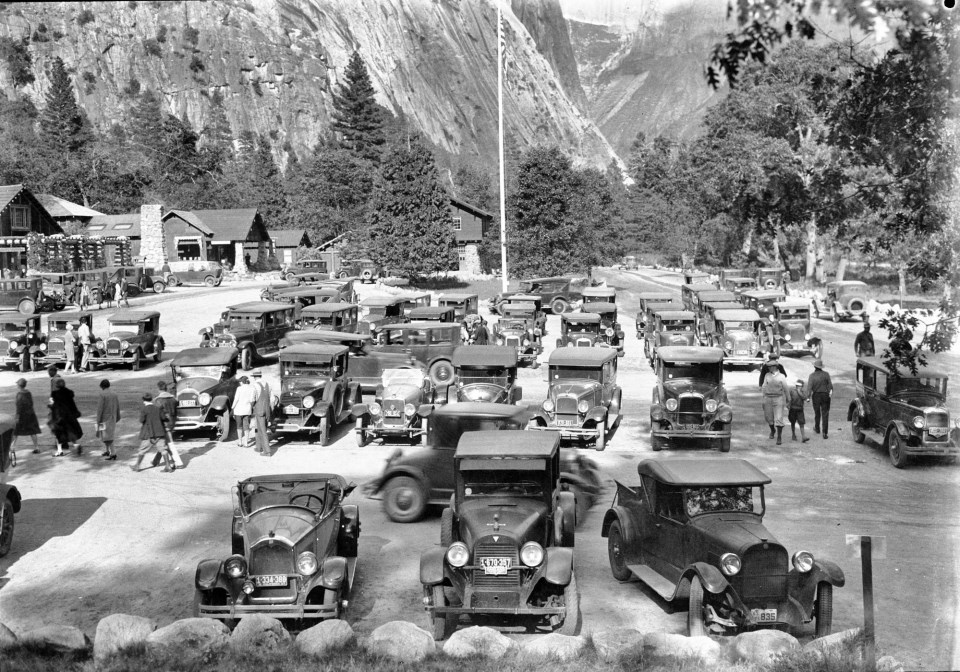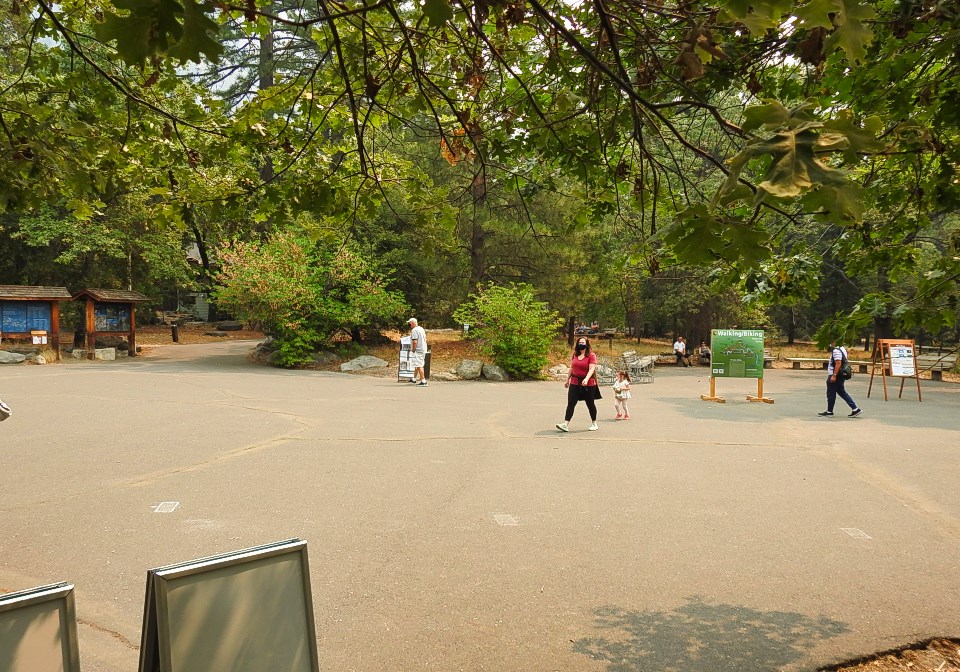 Left image
The parking lot is full in Yosemite Village.
Credit: Photographer: Unknown; Yosemite NP Archives RL_05928
Right image
The plaza in front of the Yosemite Museum during the Covid-19 pandemic.
Credit: NPS Photo / Ted Barone 2020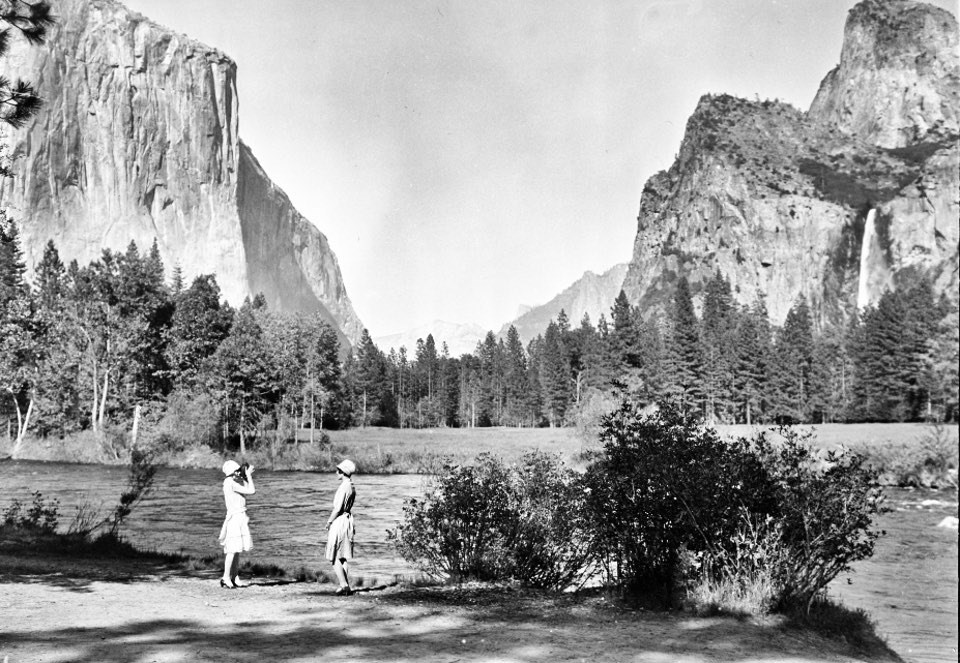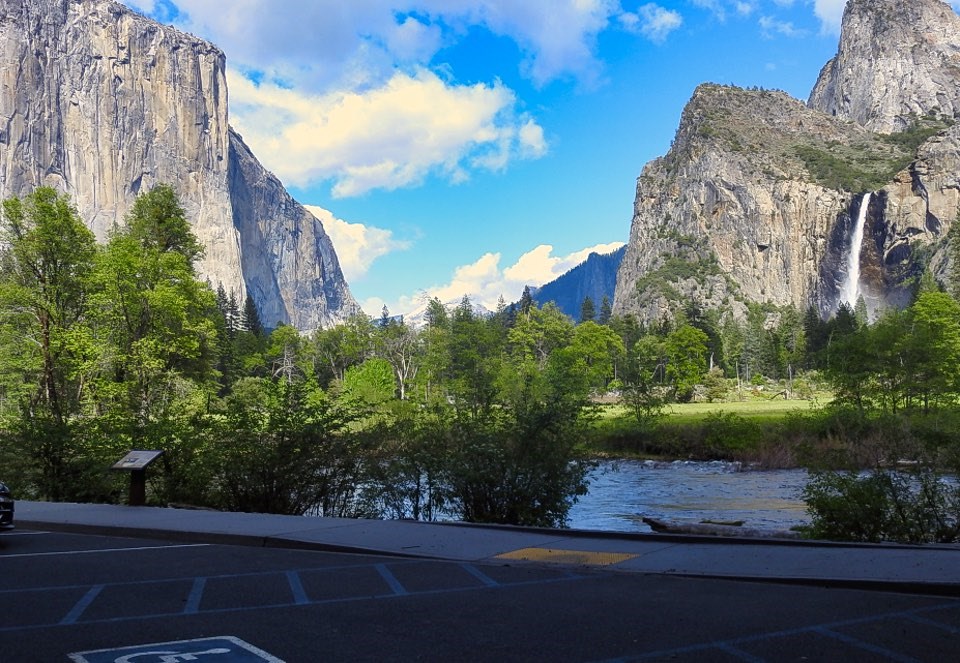 Left image
Two women stop to view Bridalveil Fall and El Capitan.
Credit: Photographer: Unknown; Yosemite NP Archives RL_02977
Right image
The normally crowded Valley View is empty during the Covid-19 shutdown in the spring of 2020.
Credit: NPS Photo / Ted Barone 2020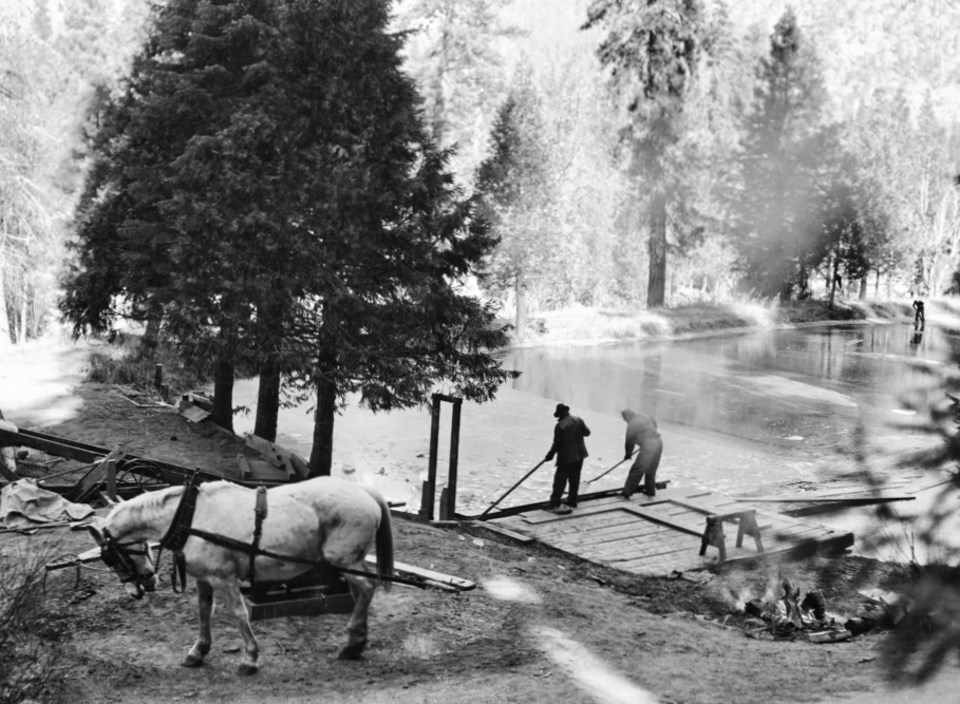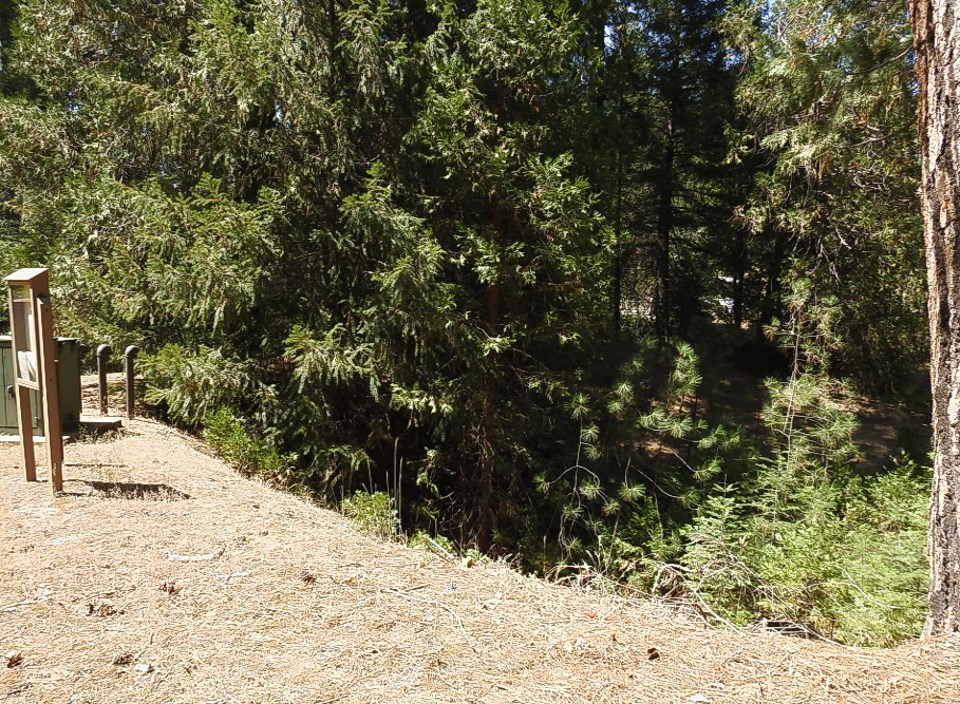 Left image
Men cut blocks of ice and hauled them out on a horse-powered conveyer.
Credit: Photographer: Ralph Anderson; Yosemite NP Archives RL_03605
Right image
The levee that created Stella Lake still exists.
Credit: NPS Photo / Ted Barone 2020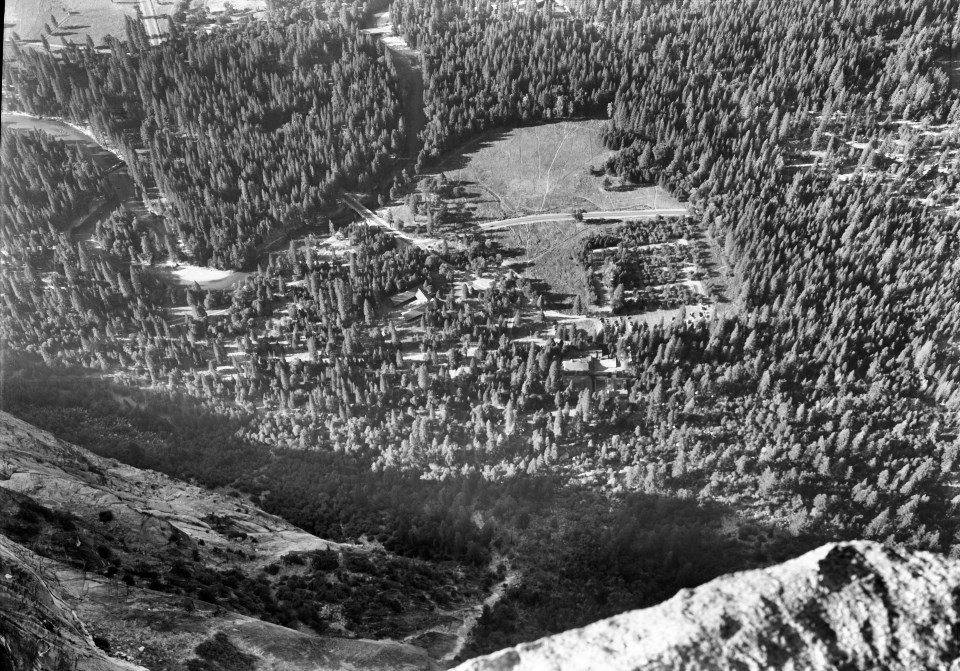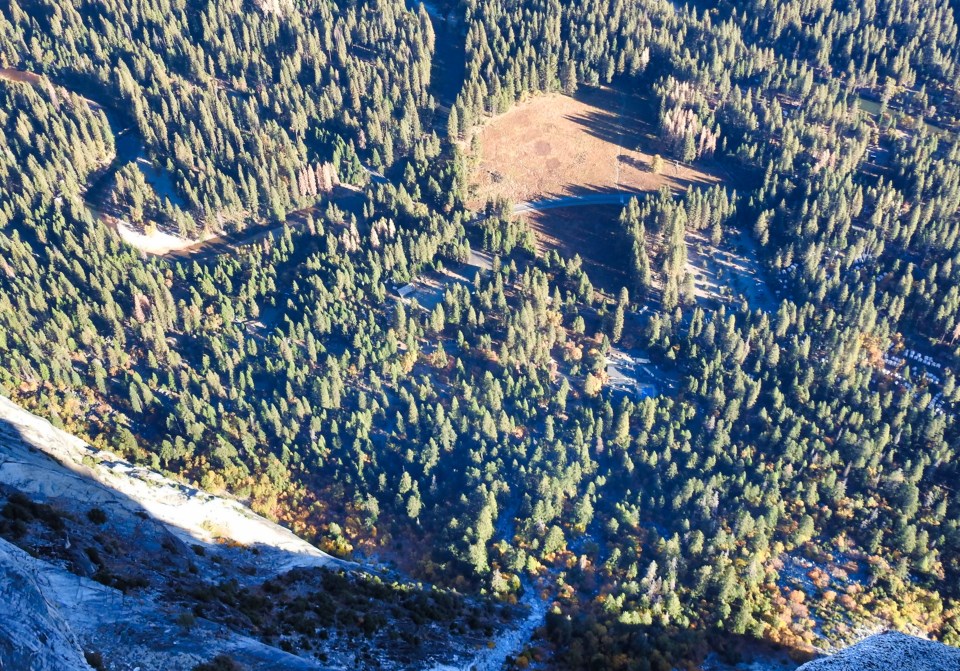 Left image
The view down from Glacier Point to Camp Curry.
Credit: Photographer: Ralph H. Anderson; Yosemite NP Archives RL_P_2112
Right image
An early morning look at the Valley and Curry Village from Glacier Point
Credit: NPS Photo / Ted Barone 2019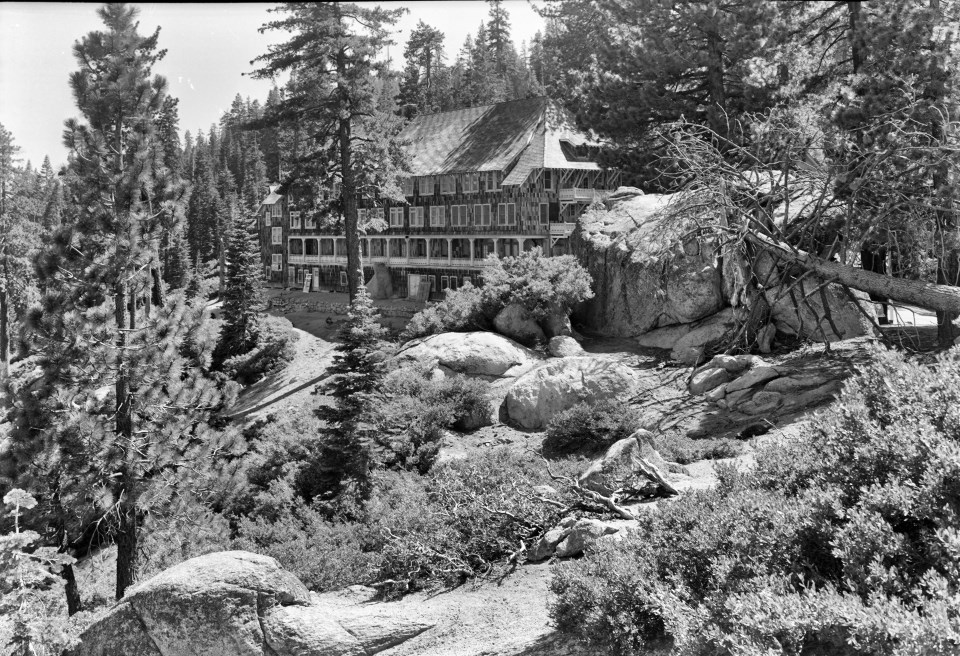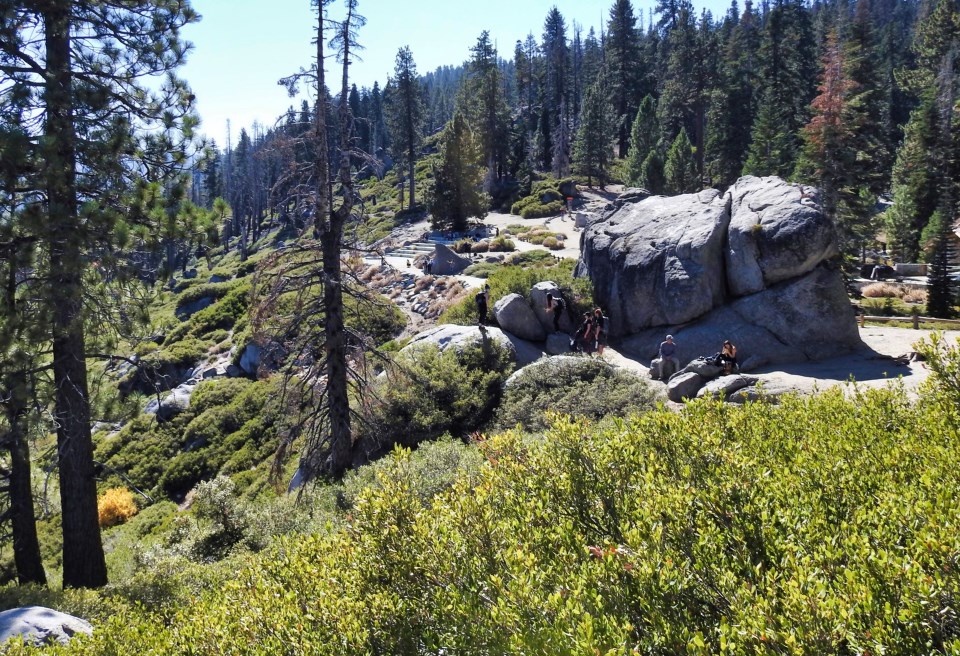 Left image
The Glacier Point Hotel, nestled in the trees at the edge of a cliff.
Credit: Photographer: Ralph H. Anderson; Yosemite NP Archives RL_02768
Right image
The Glacier Point Gift Shop sits behind the site of the old hotel.
Credit: NPS Photo / Ted Barone 2020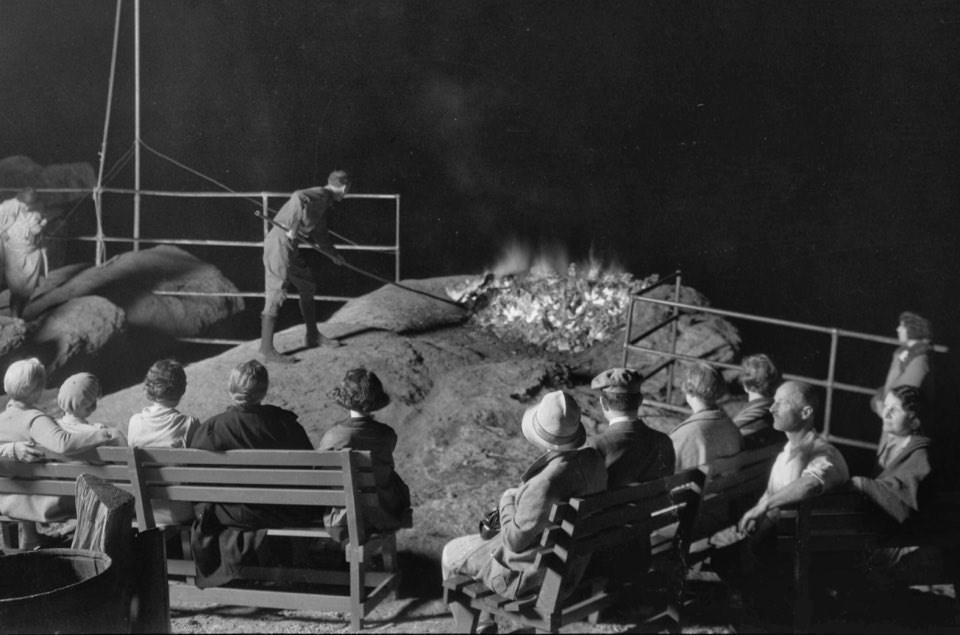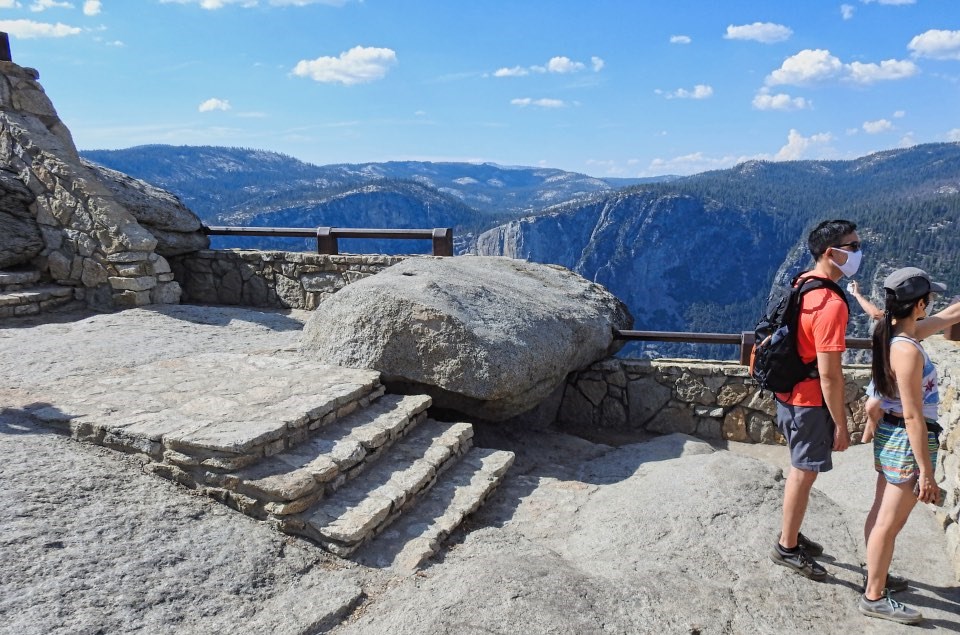 Left image
Visitors await the beginning of the firefall at Glacier Point.
Credit: Photographer: Unknown; Yosemite NP Archives RL_06230
Right image
Visitors take in the view looking northeast from Glacier Point.
Credit: NPS Photo / Ted Barone 2020
Last updated: August 26, 2021