Encroaching Civilization - Visitor Activities
As the population grew and word of Yosemite's magnificence spread, tourists came from across the globe to see its wonders for themselves. Tunnels were carved through giant sequoias. Politicians, artists, Olympians, soldiers, and everyday travelers made the pilgrimage to pose in front of the grand waterfalls and granite vistas.
Click and drag the circle at the center of the photos left and right to compare the then and now images.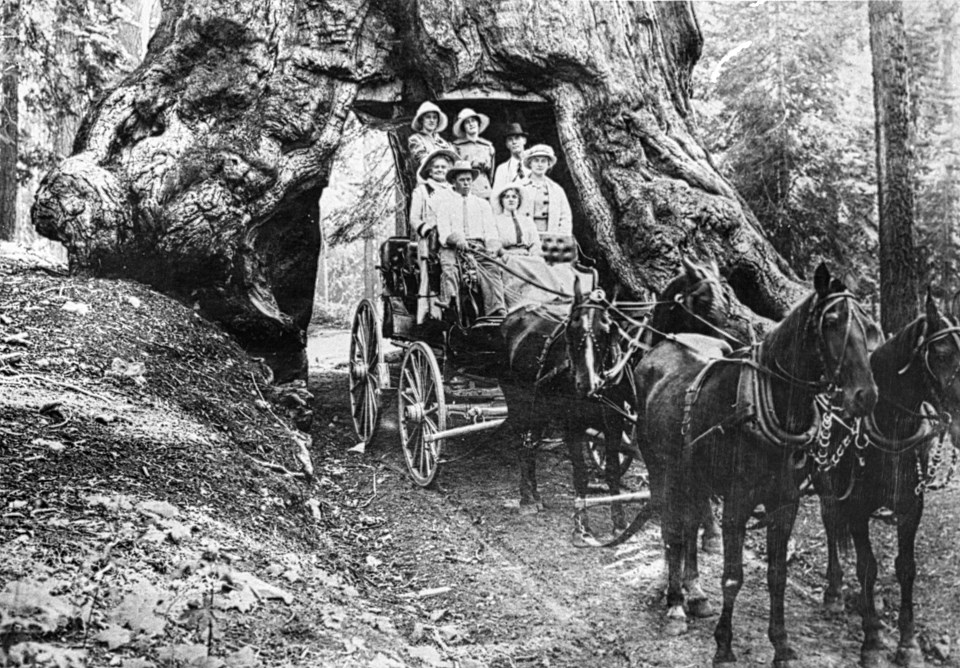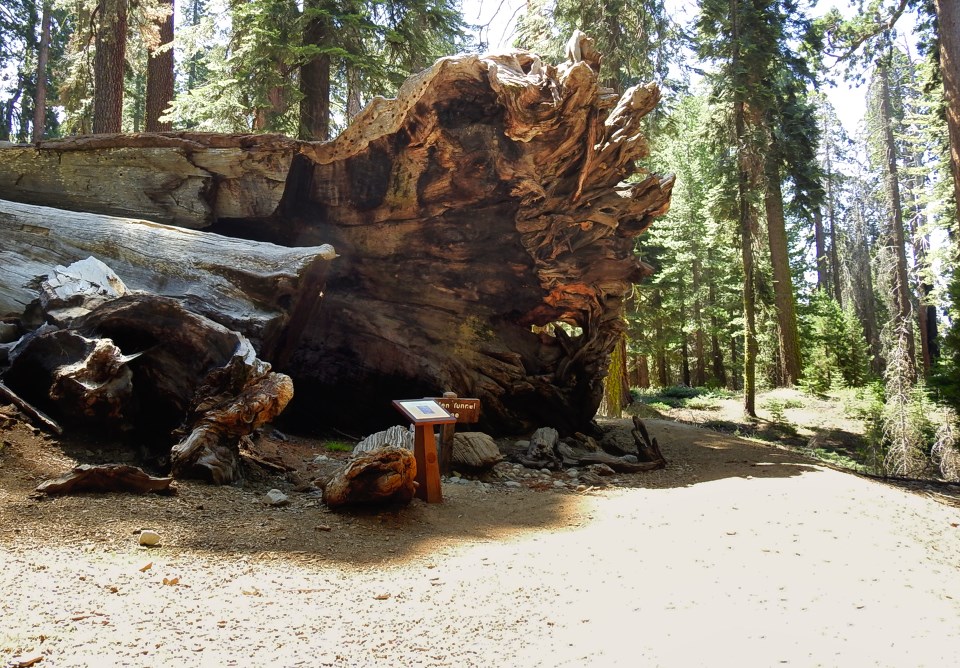 Left image
Wedding revelers drive through the Wawona Tree Tunnel.
Credit: Photographer: Unknown; Yosemite NP Archives RL_04410
Right image
The tree fell in the winter of 1968-69.
Credit: NPS Photo / Ted Barone 2020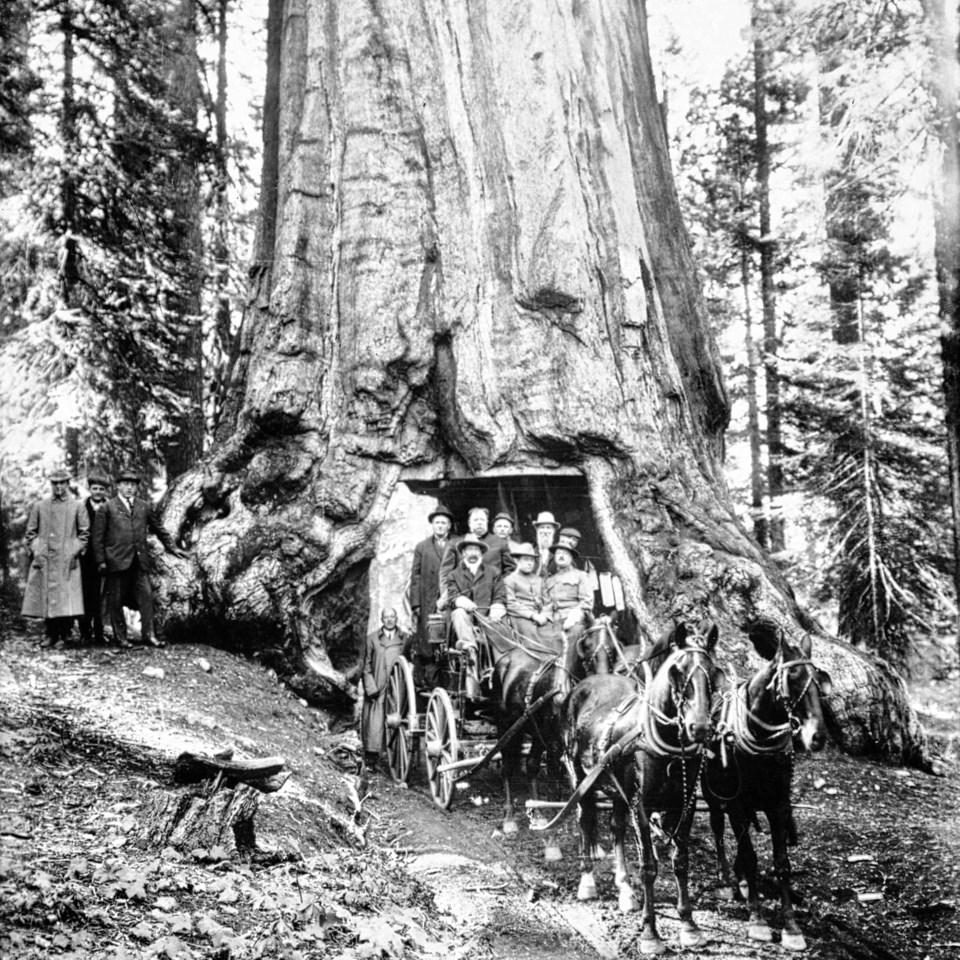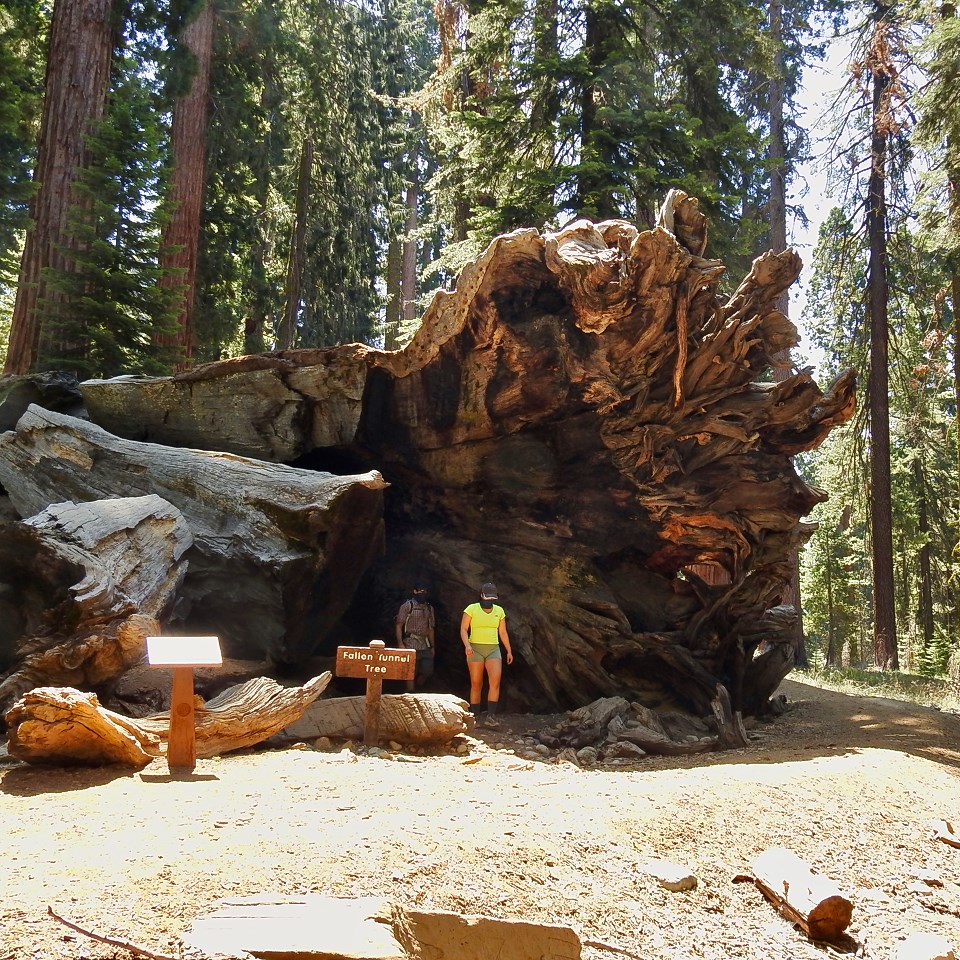 Left image
President Taft and John Muir drive through the Wawona Tunnel Tree.
Credit: Photographer: H.C. Tibbitts; Yosemite NP Archives RL_13683
Right image
Visitors wearing masks due to the Covid-19 pandemic explore the root system of the fallen giant sequoia.
Credit: NPS Photo / Ted Barone 2020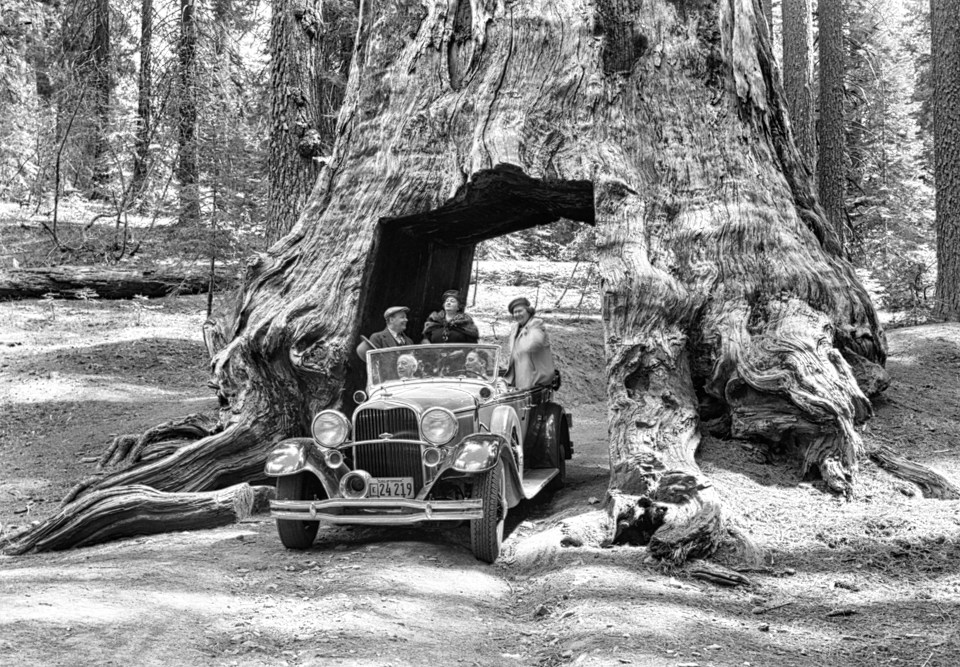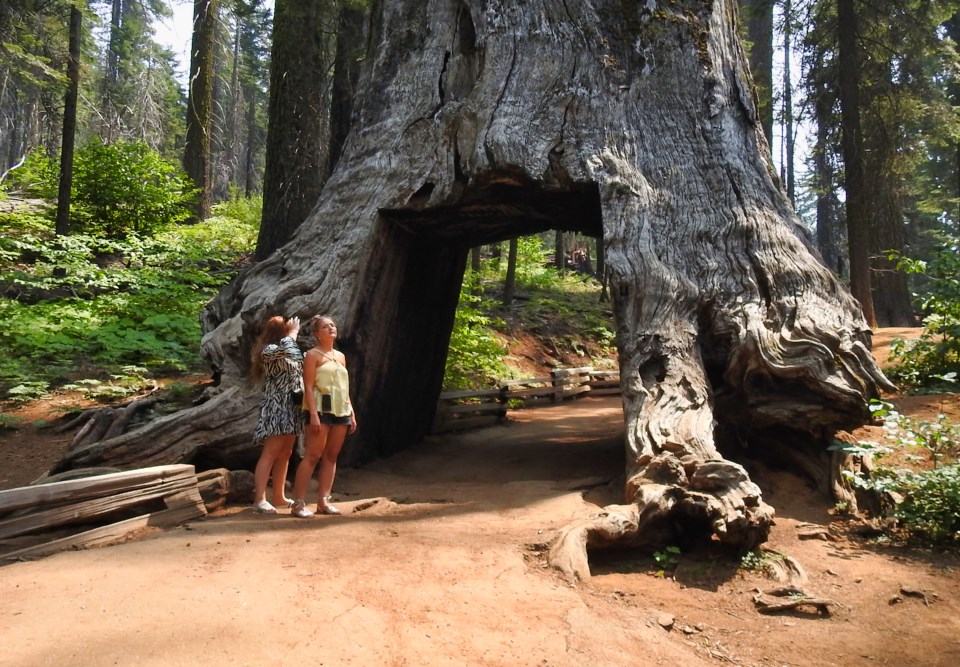 Left image
Governor Al Smith of New York drives through the Dead Giant's tunnel.
Credit: Photographer: Ralph Anerson; Yosemite NP Archives RL_13420
Right image
Tourists from Germany marvel at the strange sight of the tunnel tree.
Credit: NPS Photo / Ted Barone 2020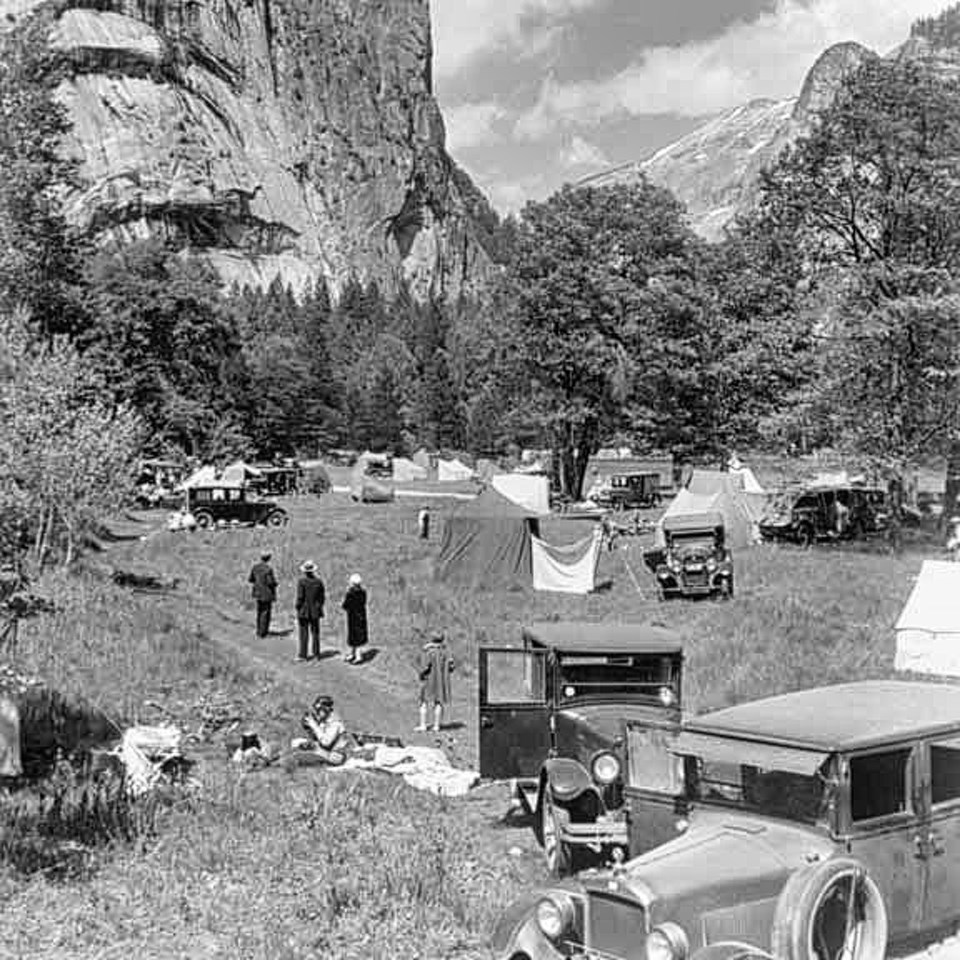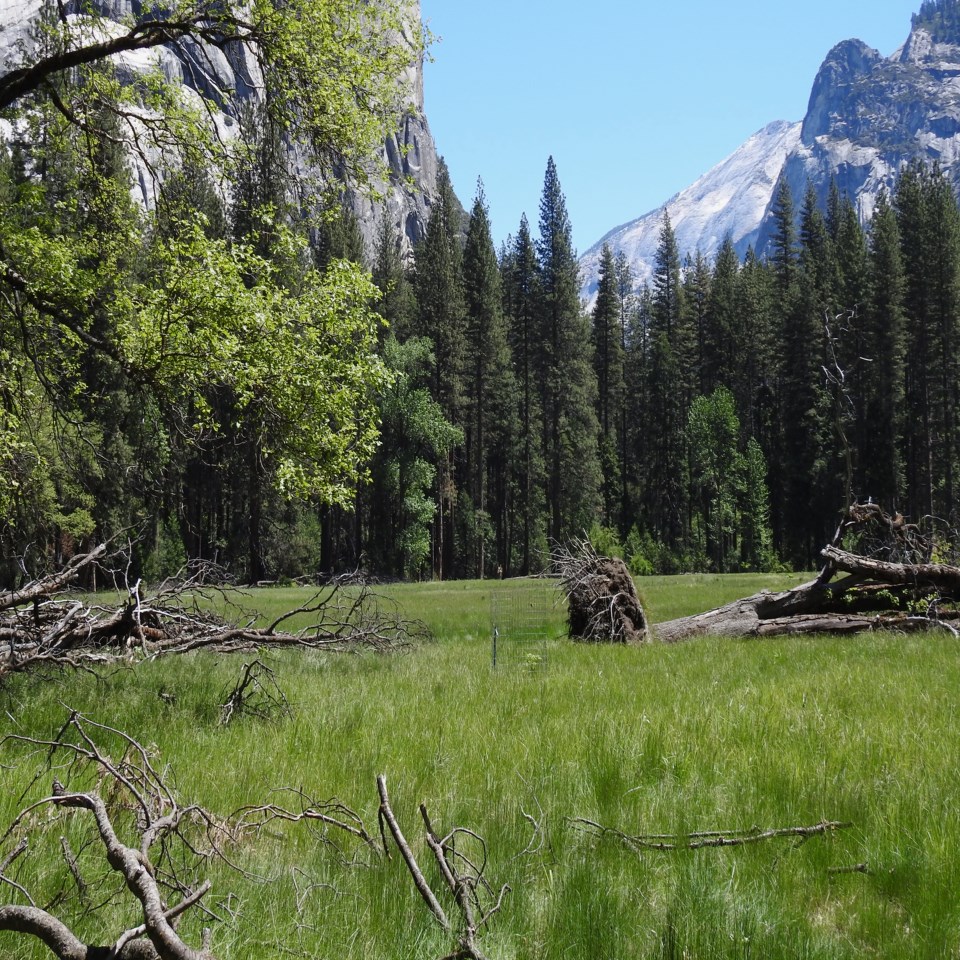 Left image
Campers spread out to camp in Stoneman Meadow.
Credit: Photographer: Unknown; San Joaquin Valley Library Collection
Right image
The trail to the west of the meadow has lovely views of Washington Column, Cloud's Rest, and Half Dome.
Credit: NPS Photo / Ted Barone 2020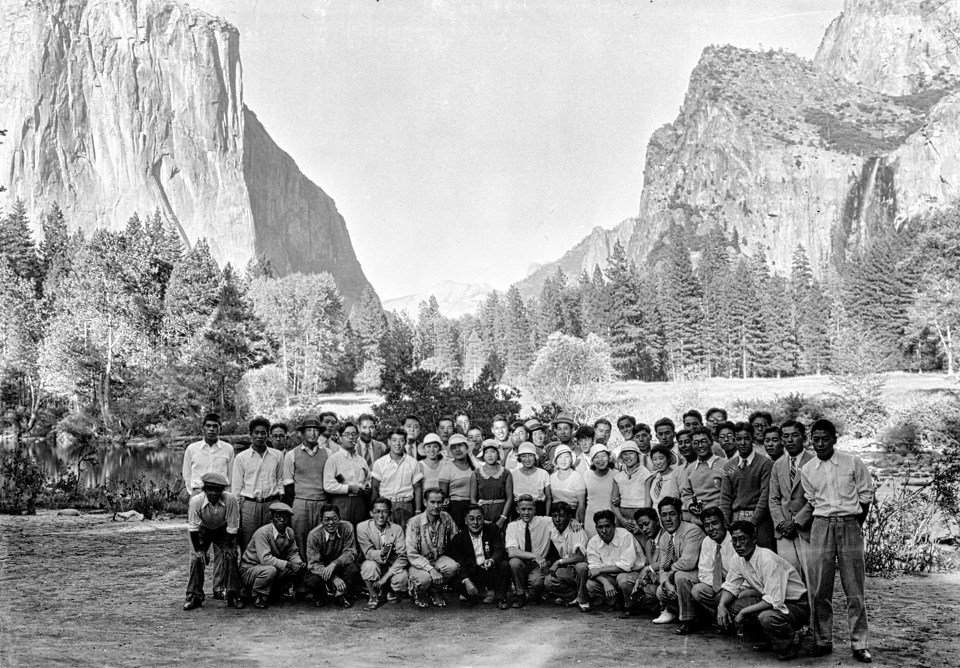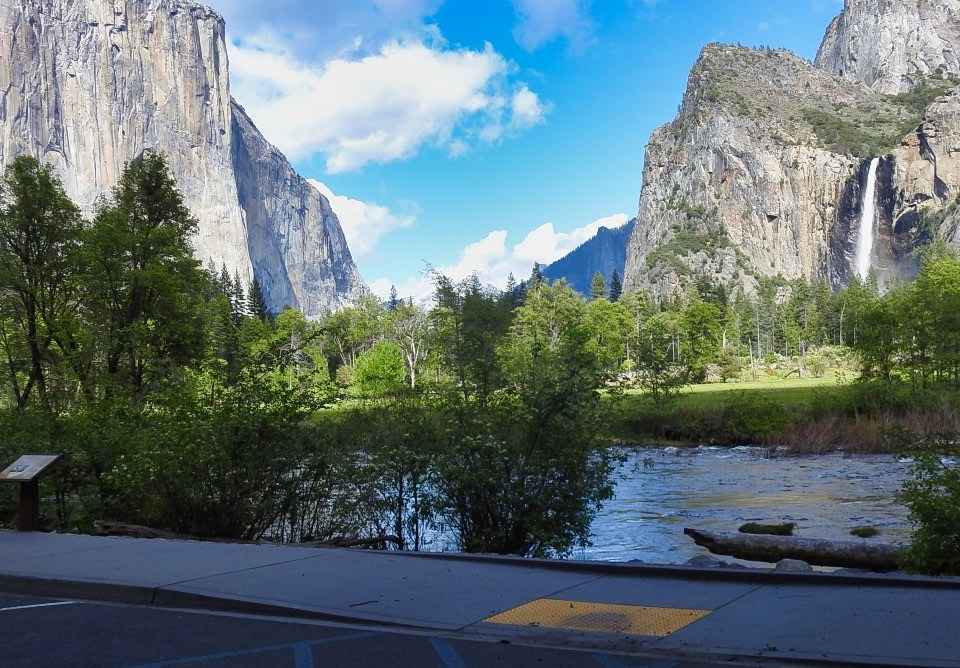 Left image
The Japanese Olympic swim team poses next to the Merced River.
Credit: Photographer: Unknown; Yosemite NP Archives RL_07956
Right image
Valley View and the Merced River in spring.
Credit: NPS Photo / Ted Barone 2020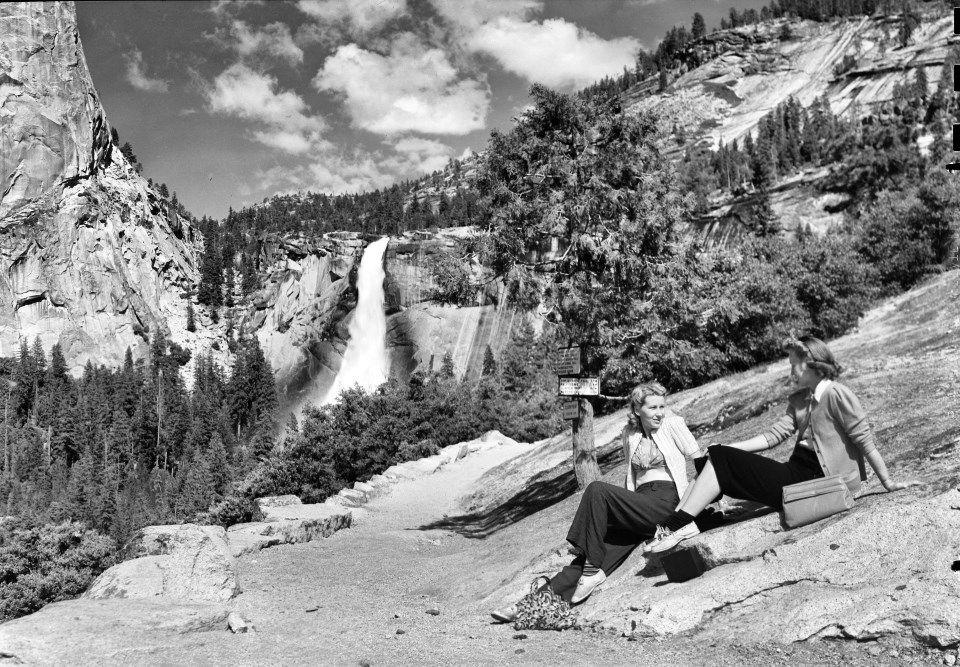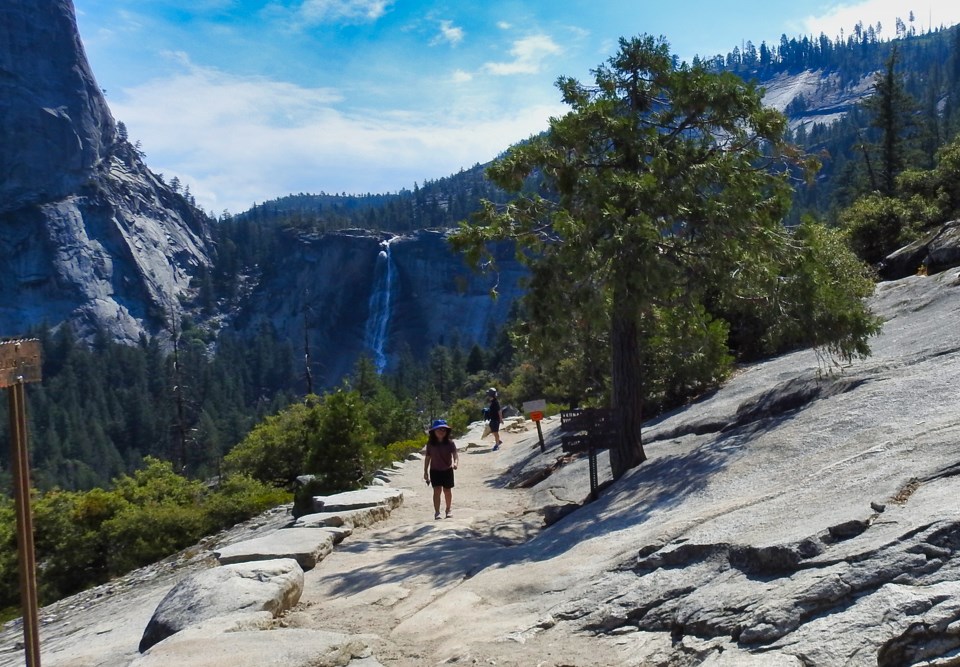 Left image
Two women enjoy a rest after climbing up from the Merced River.
Credit: Photographer: Ralph H. Anderson; Yosemite NP Archives RL_00309
Right image
A family of hikers ascends the trail from the Merced River between Nevada and Vernal Falls.
Credit: NPS Photo / Ted Barone 2020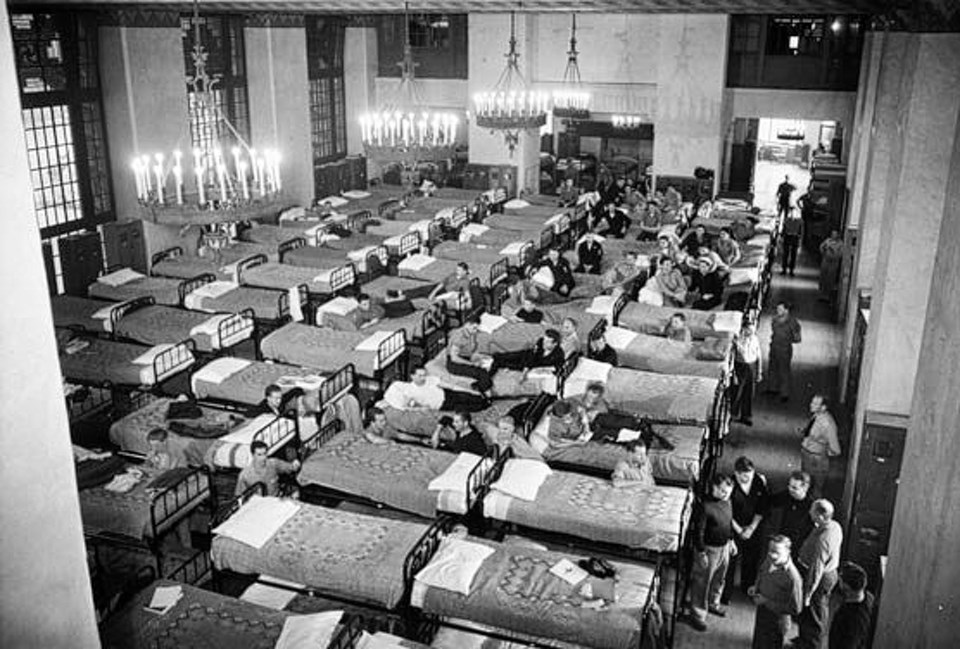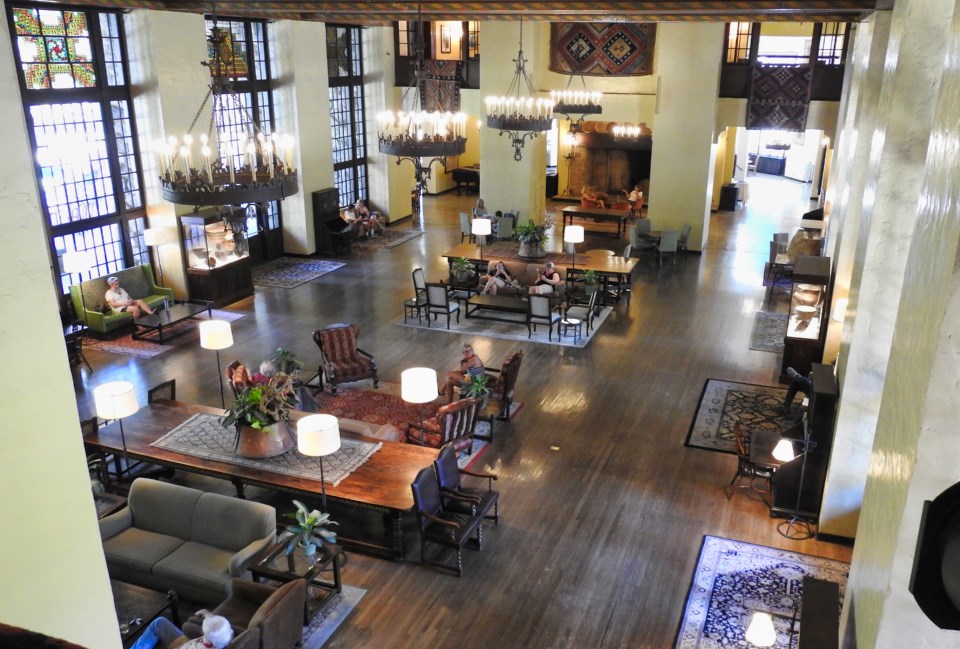 Left image
Hospital beds are lined up in the Great Lounge.
Credit: Photographer: Ansel Adams; Atlantic Magazine 10/1/2013
Right image
The Ahawahnee's Great Lounge.
Credit: NPS Photo / Ted Barone 2020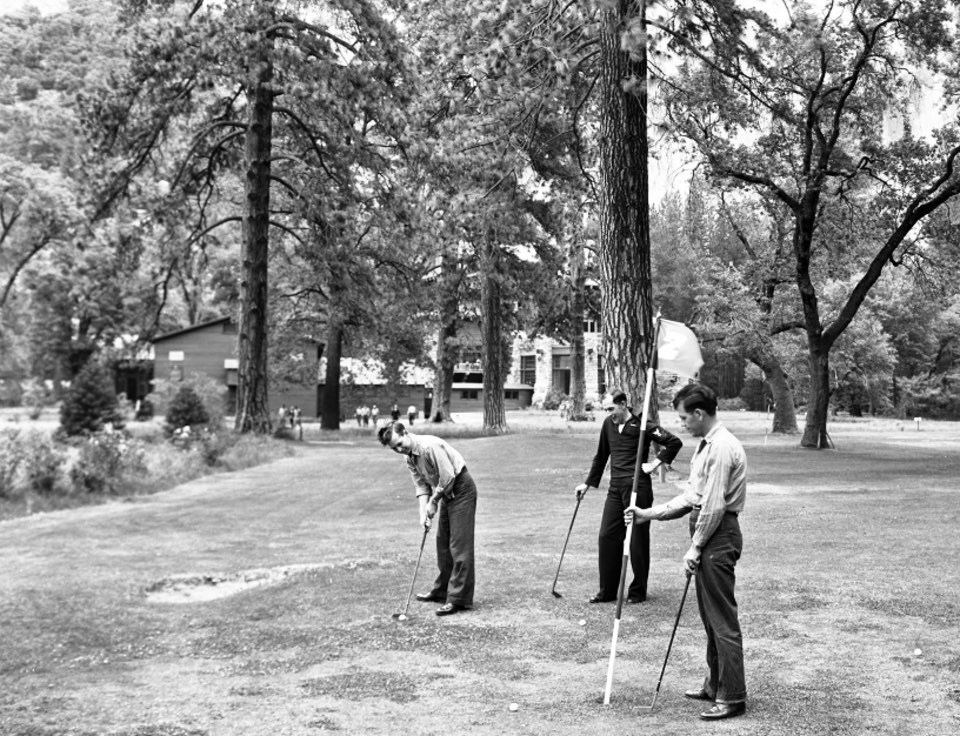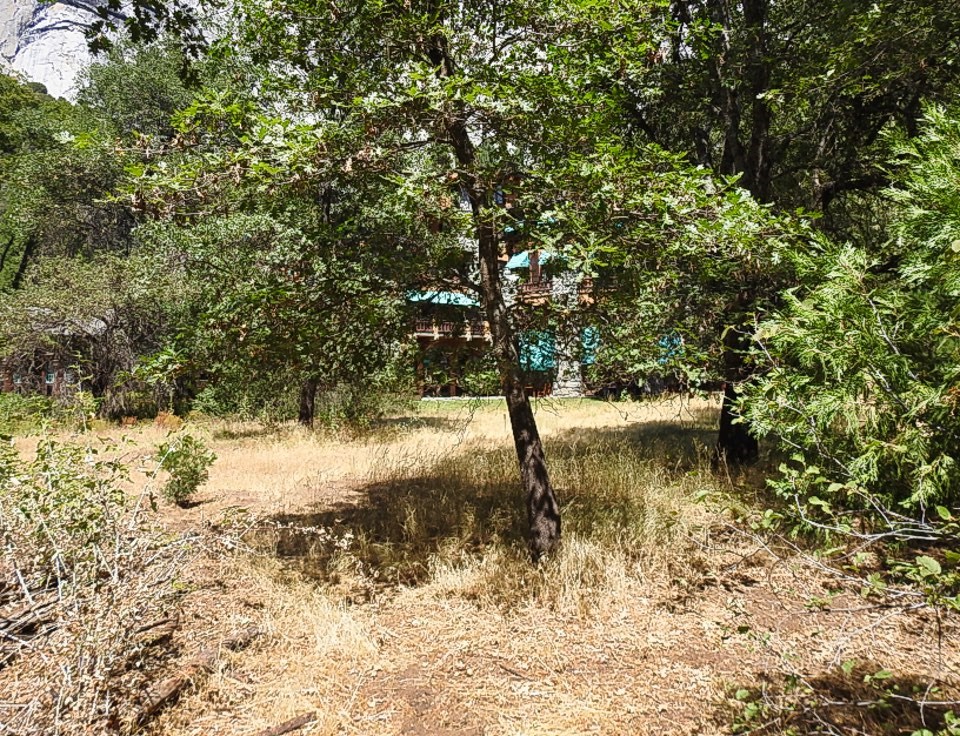 Left image
Sailors play golf on the lawn of The Ahwahnee.
Credit: Photographer: Ralph Anderson; Yosemite NP Archives RL_13998
Right image
The golf course was replaced by restored meadows and native vegetation.
Credit: NPS Photo / Ted Barone 2020
Last updated: August 26, 2021