Encroaching Civilization - Dams and Trains
California's growth after the gold rush and the completion of the transcontinental railway accelerated demand for natural resources from the Sierra Nevada mountains. The City of San Francisco, in particular, reached into the Sierra Nevada initially for wood to house its expanding population. After the 1906 earthquake and related fire exposed the vulnerability of the city's water supply, San Francisco moved aggressively to tap the fresh water flowing from Yosemite's highest alpine peaks through the Hetch Hetchy Valley.
Click and drag the circle at the center of the photos left and right to compare the then and now images.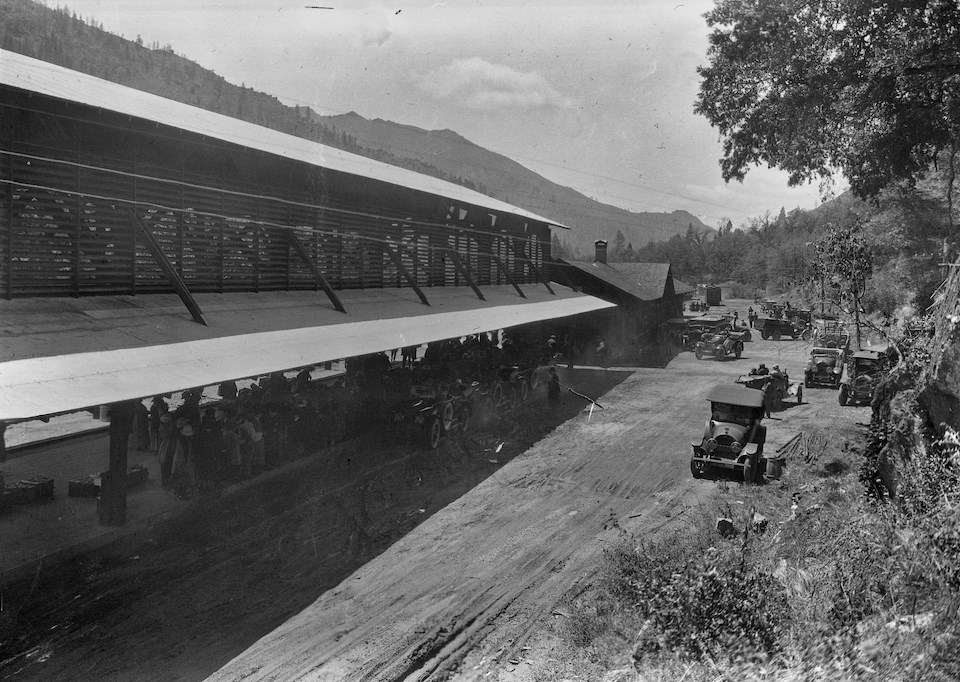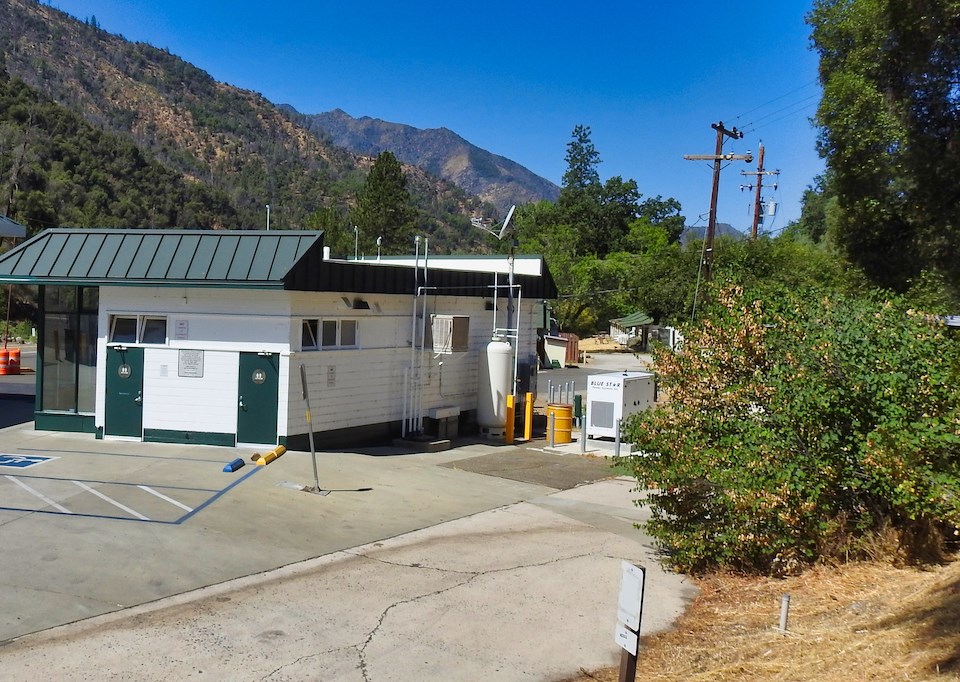 Left image
Automobiles await passengers at the El Portal Train Depot.
Credit: Photographer: Unknown; Yosemite NP Archives RL_01839
Right image
The El Portal Store and gas station replaced the train depot.
Credit: NPS Photo / Ted Barone 2021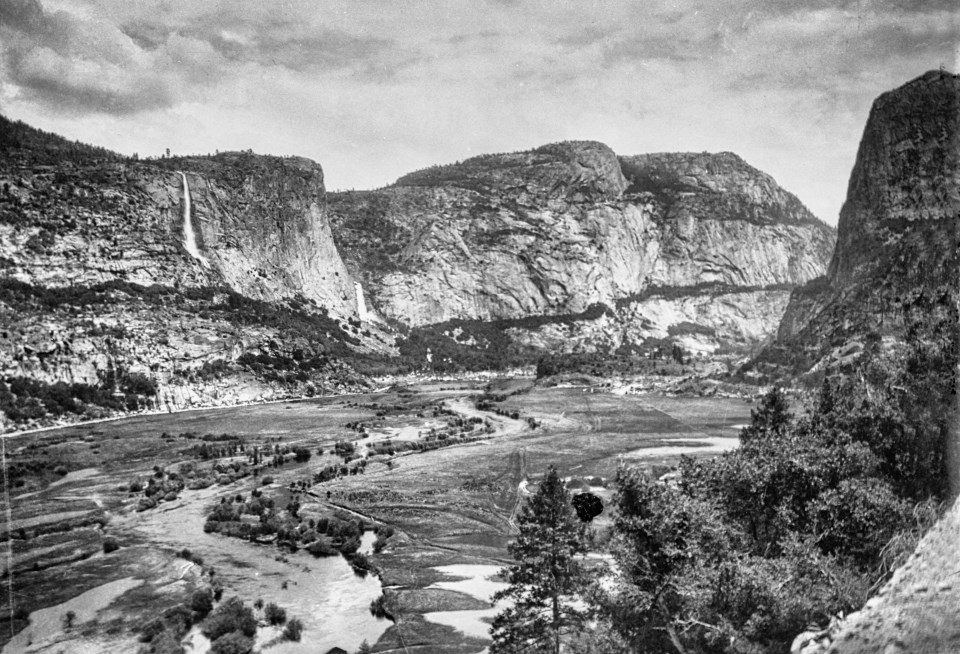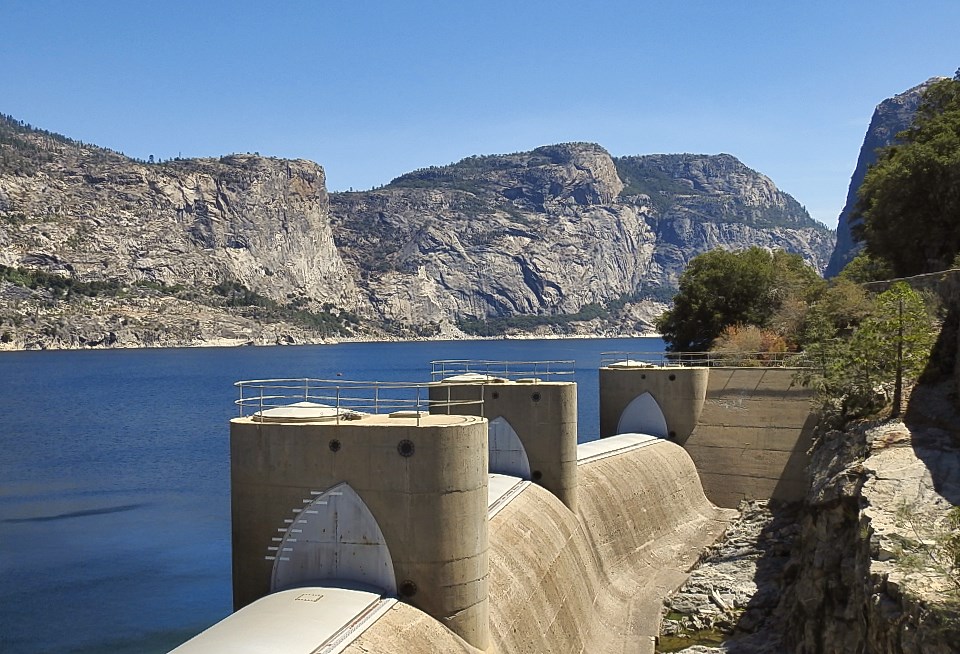 Left image
Hetch Hetchy Valley before the O'Shaughnessy Dam was built.
Credit: Photographer: Unknown; Yosemite NP Archives RL_15688
Right image
The Hetch Hetchy Reservoir at the O'Shaughnessy Dam.
Credit: NPS Photo / Ted Barone 2021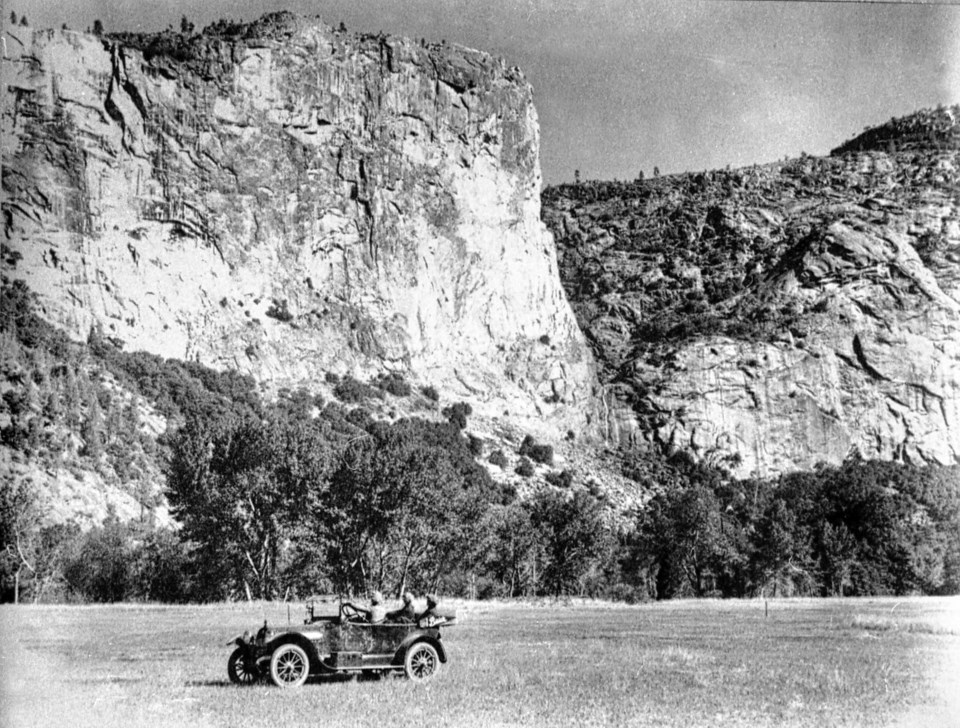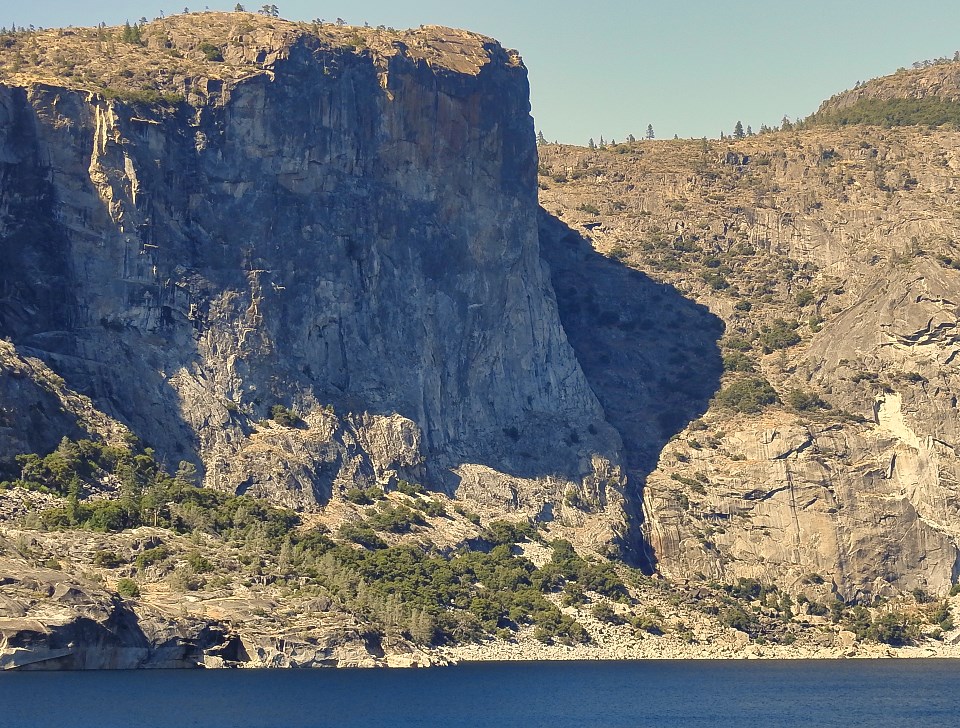 Left image
A Buick is parked in the meadow in front of Wapama Falls.
Credit: Photographer: Unknown; Yosemite NP Archives RL_02431
Right image
Today, the meadow is submerged under the Hetch Hetchy Reservoir.
Credit: NPS Photo / Ted Barone 2021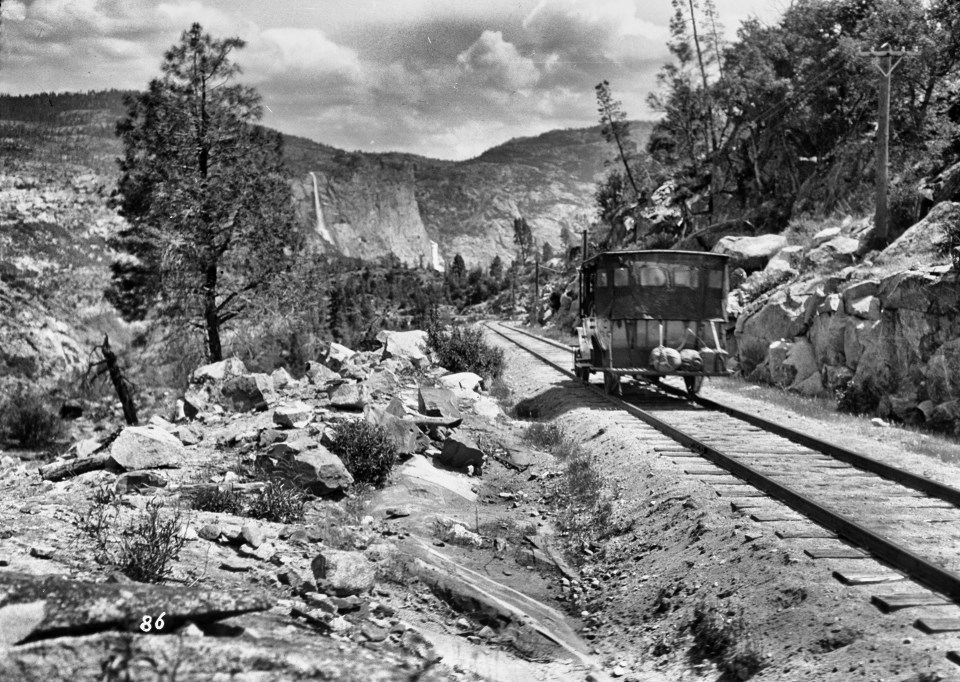 Left image
The motor rail car travels towards Hetch Hetchy Valley.
Credit: Photographer: Unknown; Yosemite NP Archives RL_01840
Right image
The road to the O'Shaughnessy Dam has replaced the railroad tracks.
Credit: NPS Photo / Ted Barone 2021
Last updated: August 26, 2021