Early Tourism - Roads and Trails
For tourists to get to Yosemite before the automobile, they sailed from San Francisco to Stockton, boarded a stagecoach for a rough, dusty ride to Mariposa or Coulterville, then rode with their luggage up various horse trails. The Mann Toll Horse Trail opened in 1856. Riders traveled 45 miles from Mariposa to Wawona, then followed old Indian routes into Yosemite Valley near Bridalveil Fall. There are now roughly 800 miles of trail in Yosemite. John Conway, described by John Muir as "the master trail builder of the Valley," configured the Yosemite Falls Trail with its 60 switchbacks, the Chilnualna Falls Trail near Wawona, and the Four Mile Trail from Yosemite Valley to Glacier Point.
Click and drag the circle at the center of the photos left and right to compare the then and now images.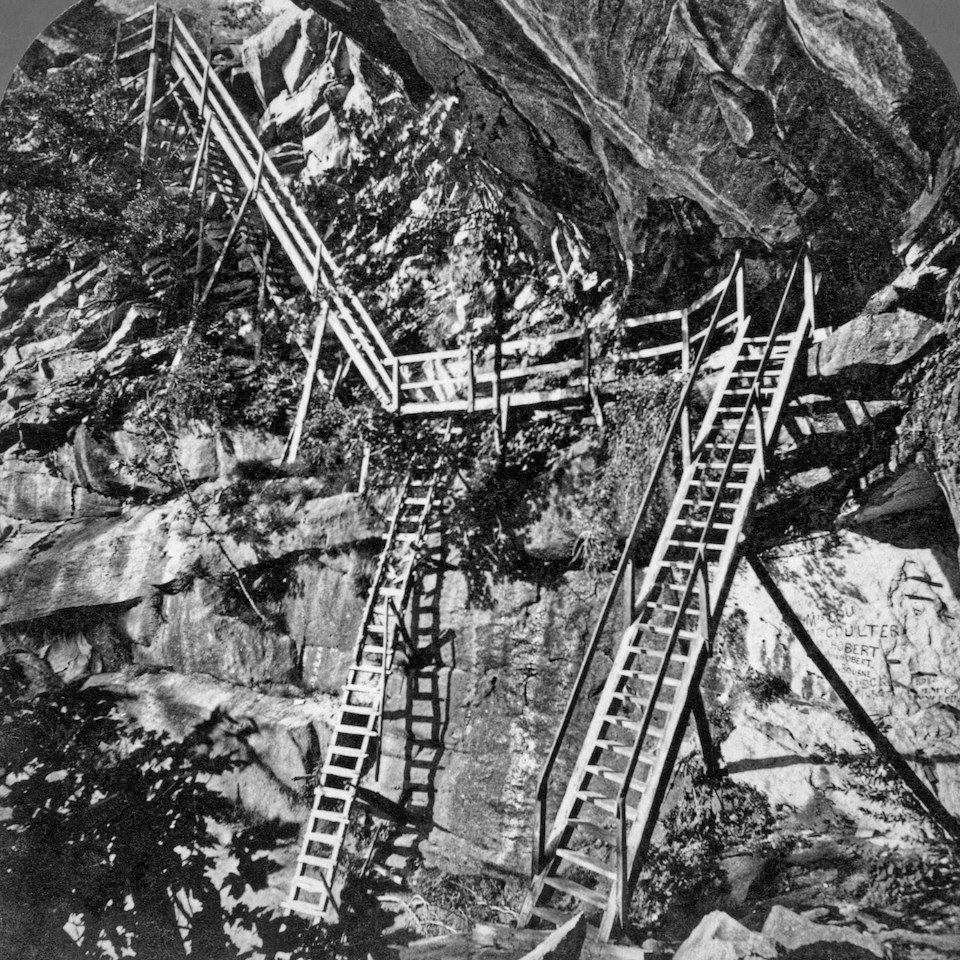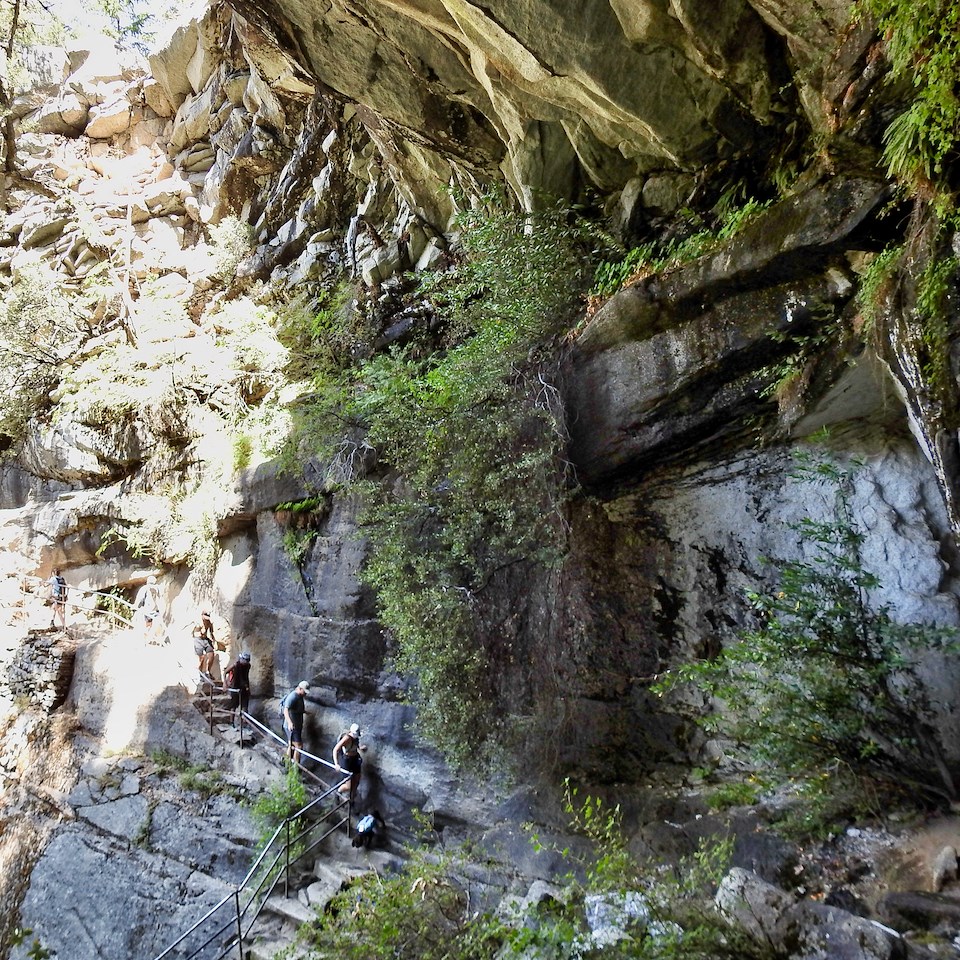 Left image
Wooden ladders climbed the cliff to the top of Vernal Fall.
Credit: Photographer: John James Reilly; California State Library, #406
Right image
The beginning of the trail to the top of Vernal Fall can be seen to the left.
Credit: NPS Photo / Ted Barone 2021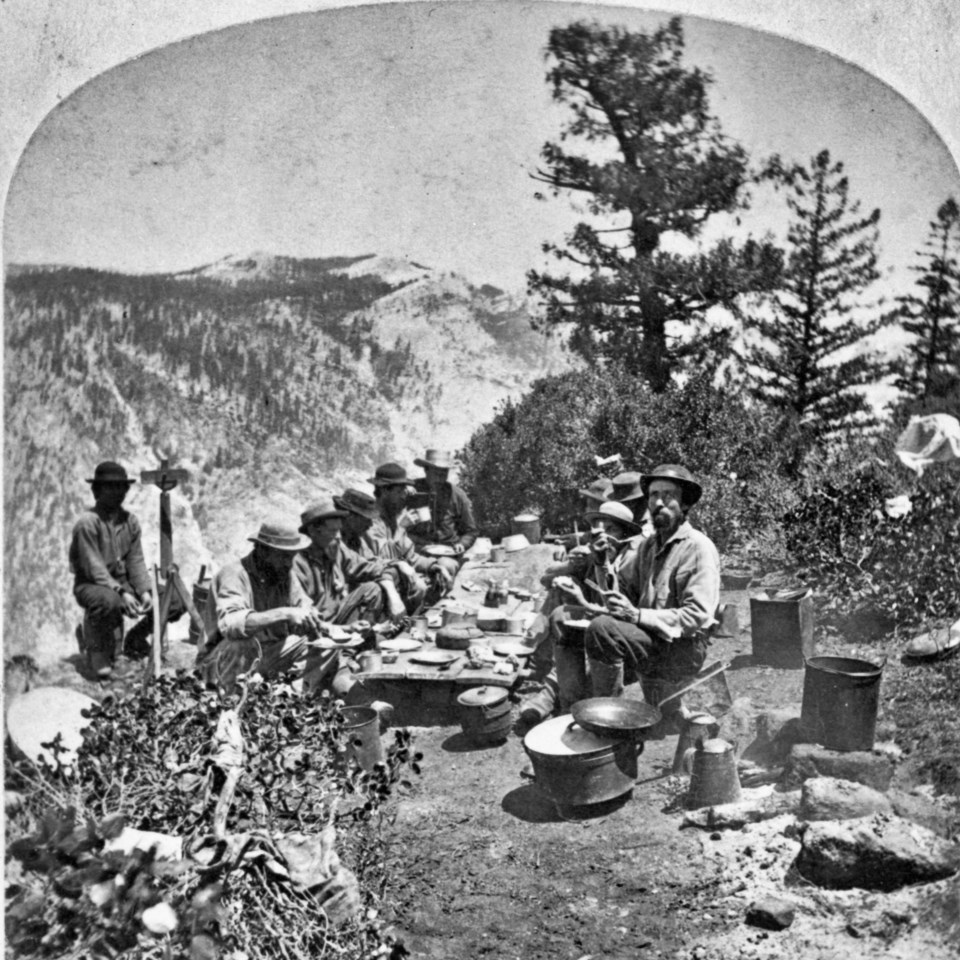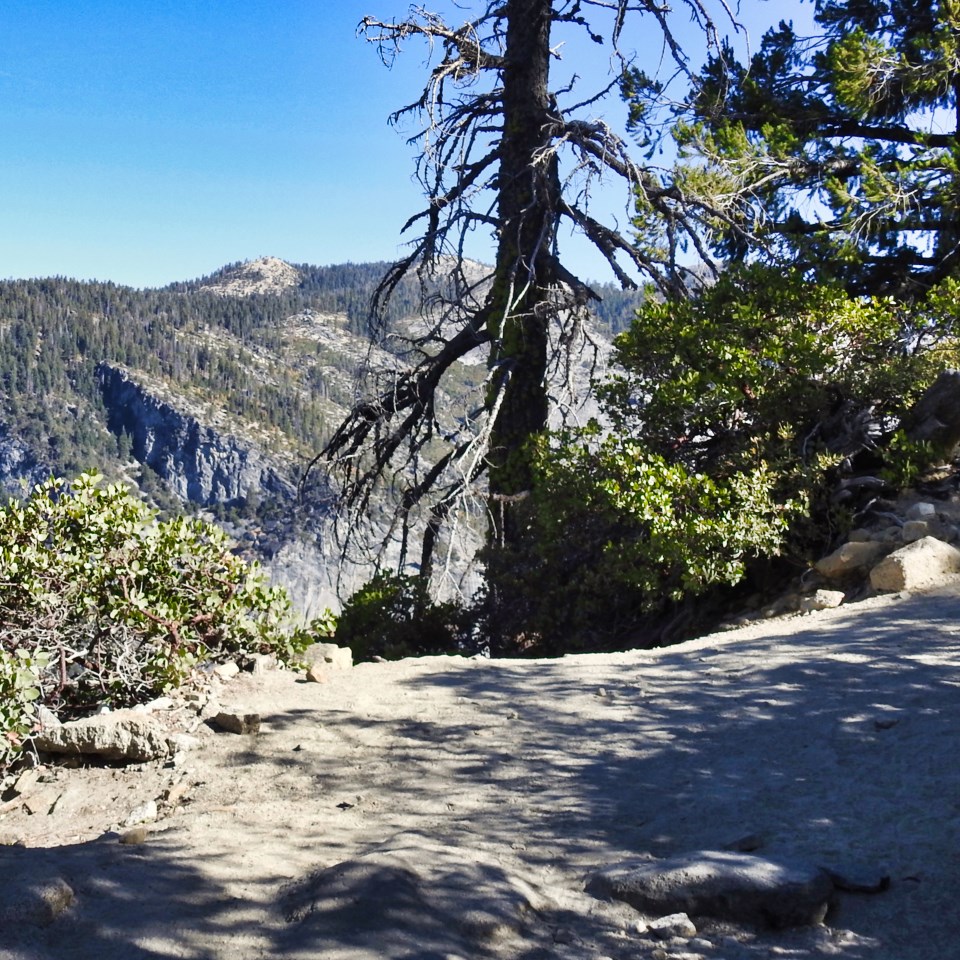 Left image
Trail workers enjoy a lunch break.
Credit: Photographer: John James Reilly; Yosemite NP Archives RL_17800
Right image
Four Mile Trail below Union Point.
Credit: NPS Photo / Ted Barone 2019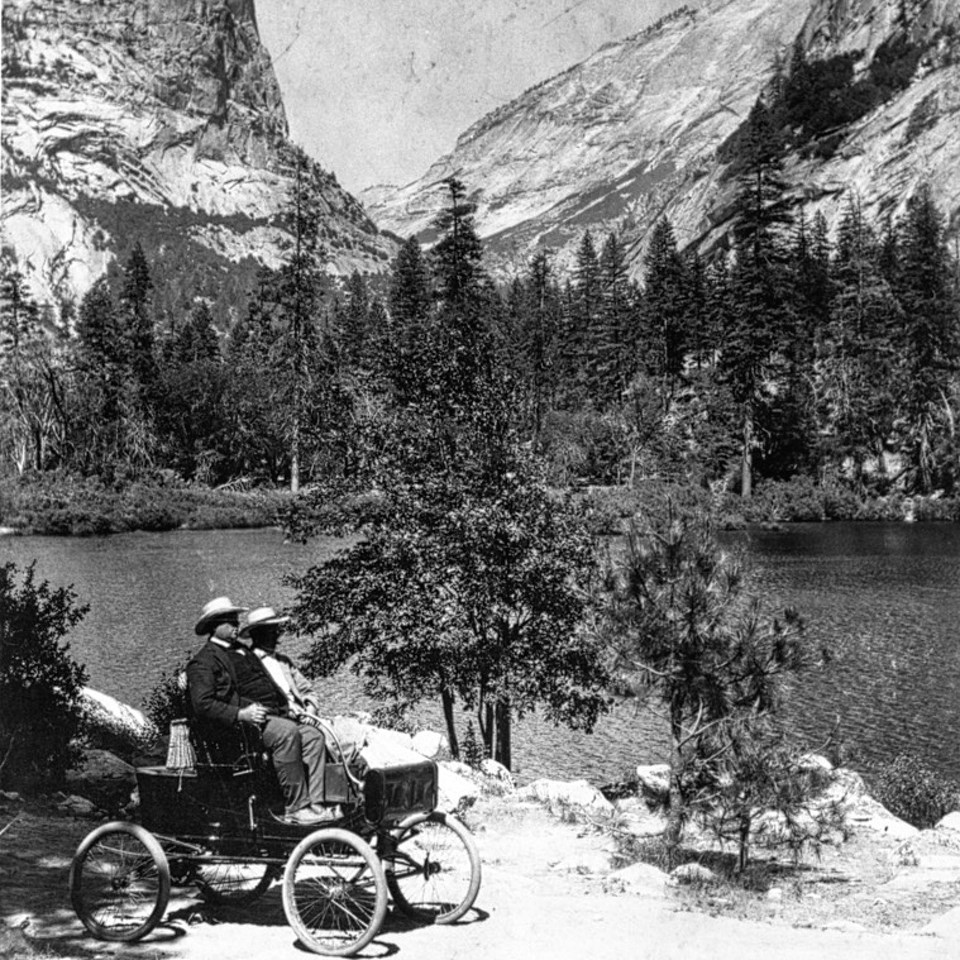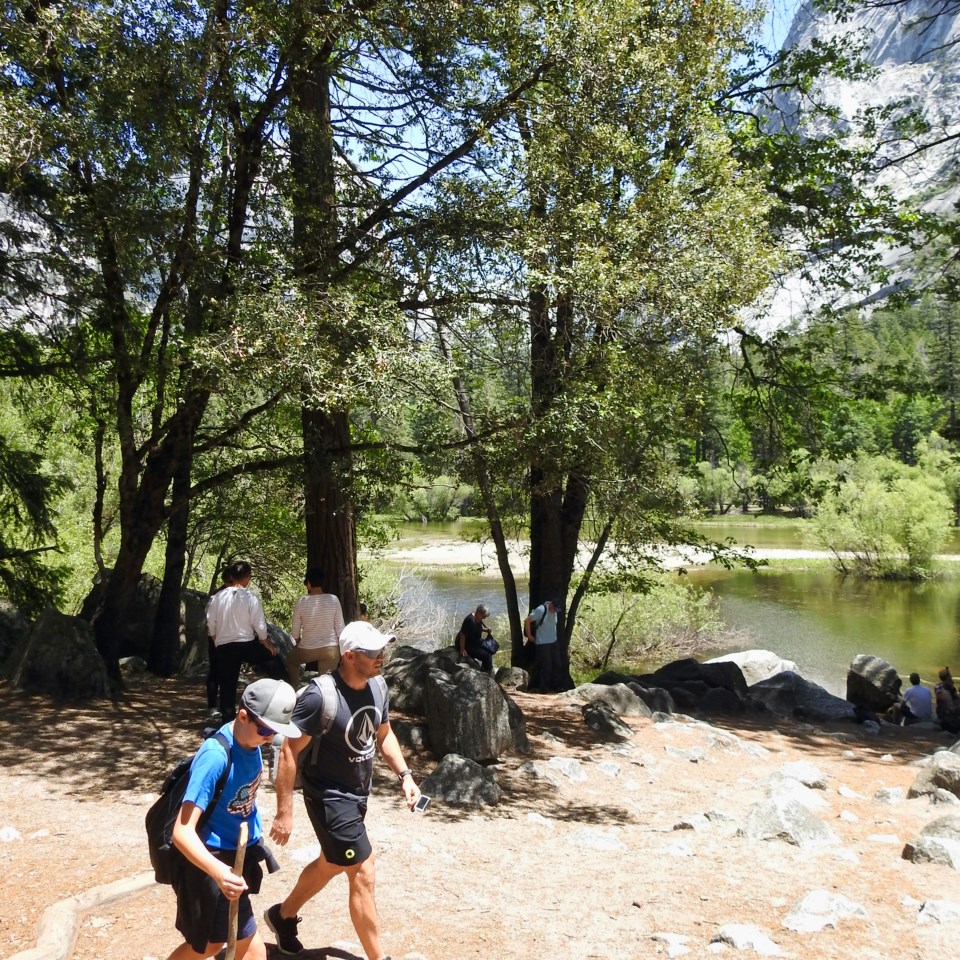 Left image
Oliver Lippincott and his Locomobile at Mirror Lake.
Credit: Photographer: Unknown; Los Angeles County Museum of Natural History
Right image
Hikers on the trail next to Mirror Lake.
Credit: NPS Photo / Ted Barone 2019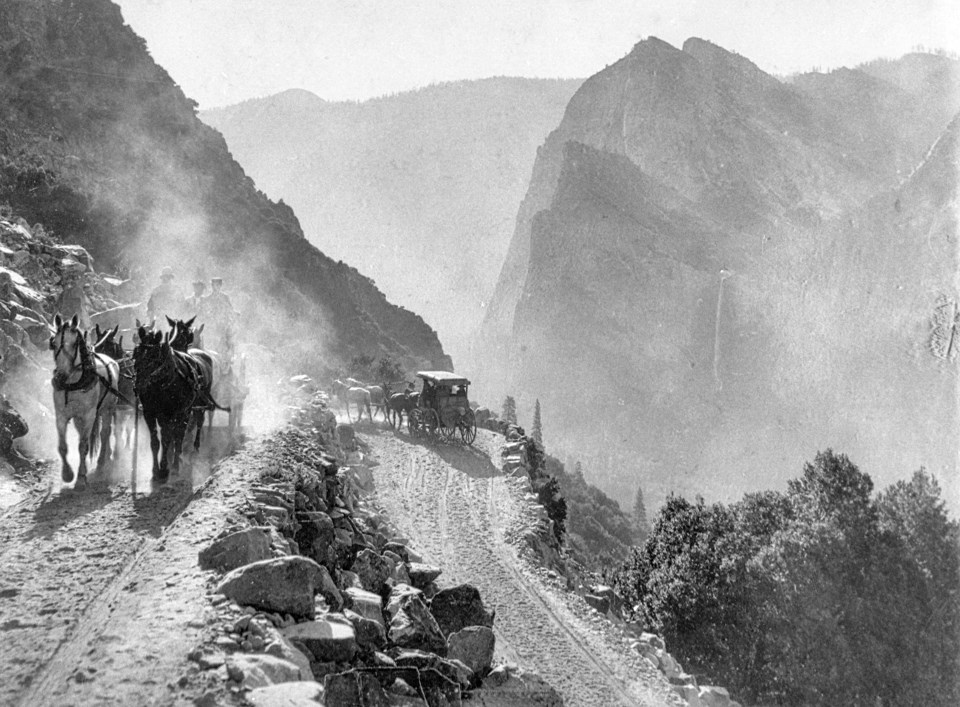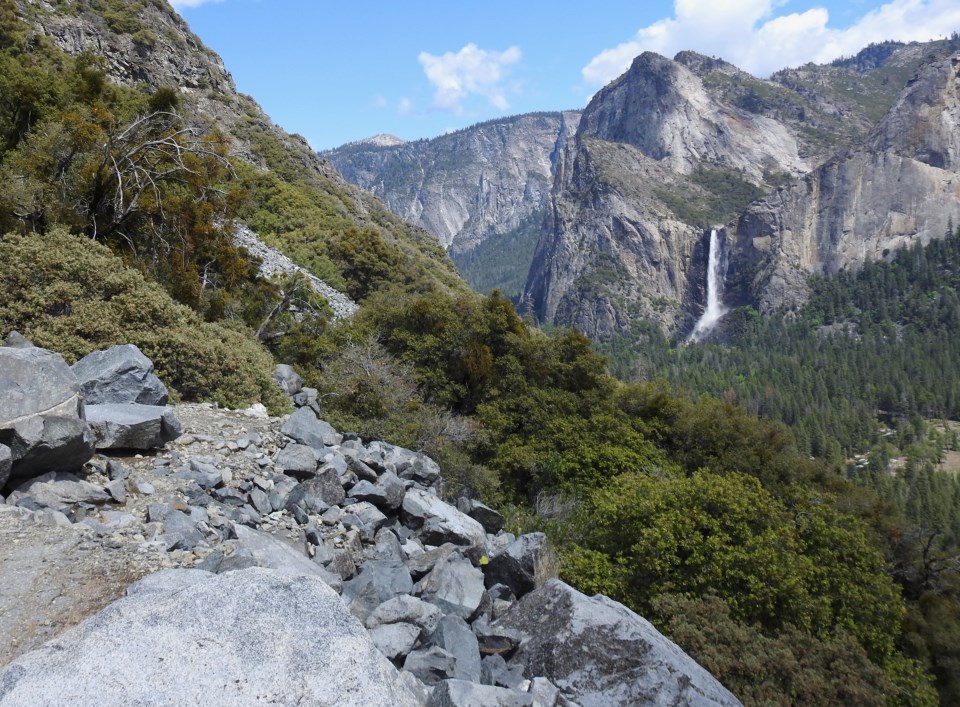 Left image
Stages on the zig-zags leaving Yosemite Valley.
Credit: Photographer: Julius Theodore Boysen; Yosemite NP Archives RL_14890
Right image
Rockslides cover the old road. Bridalveil Fall and El Capitan loom over Yosemite Valley.
Credit: NPS Photo / Ted Barone 2020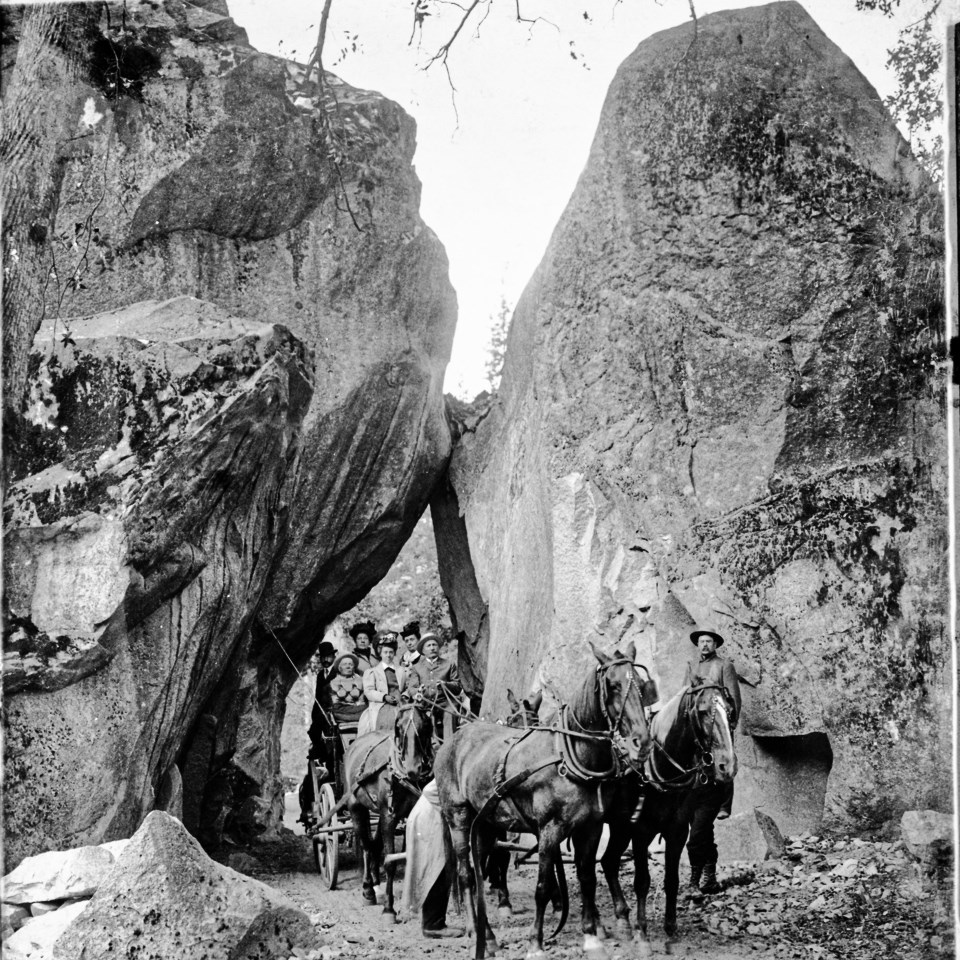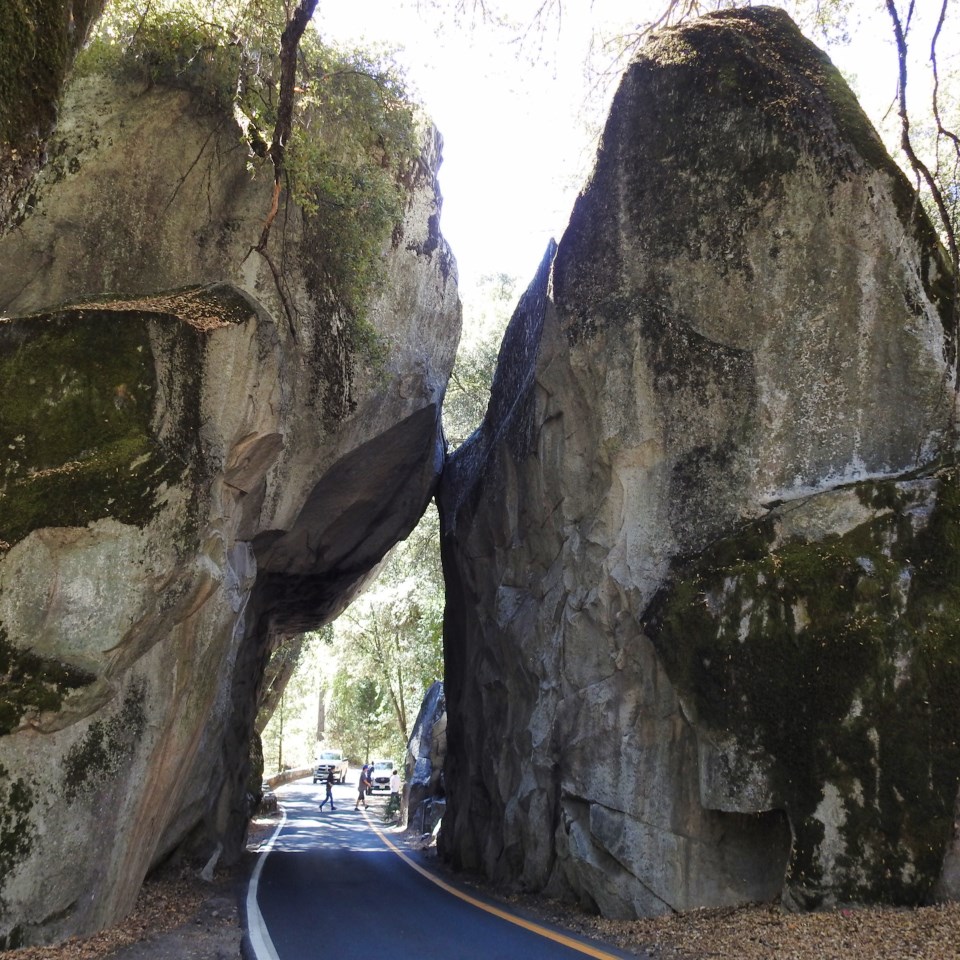 Left image
A stage drives through Arch Rock on its way into Yosemite Valley.
Credit: Photographer: Unknown; Yosemite NP Archives RL_19206
Right image
Stages have been replaced by cars on the road from El Portal.
Credit: NPS Photo / Ted Barone 2019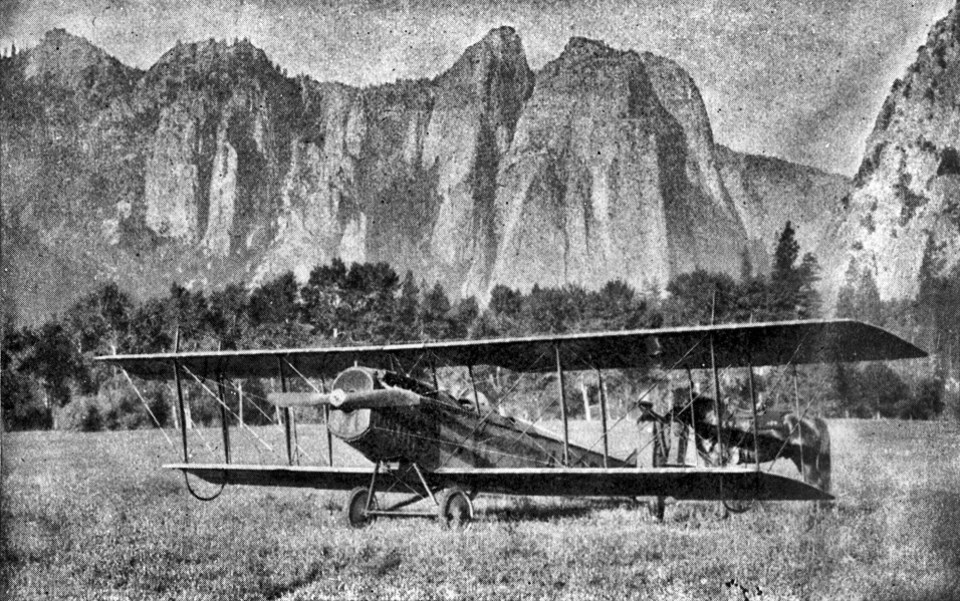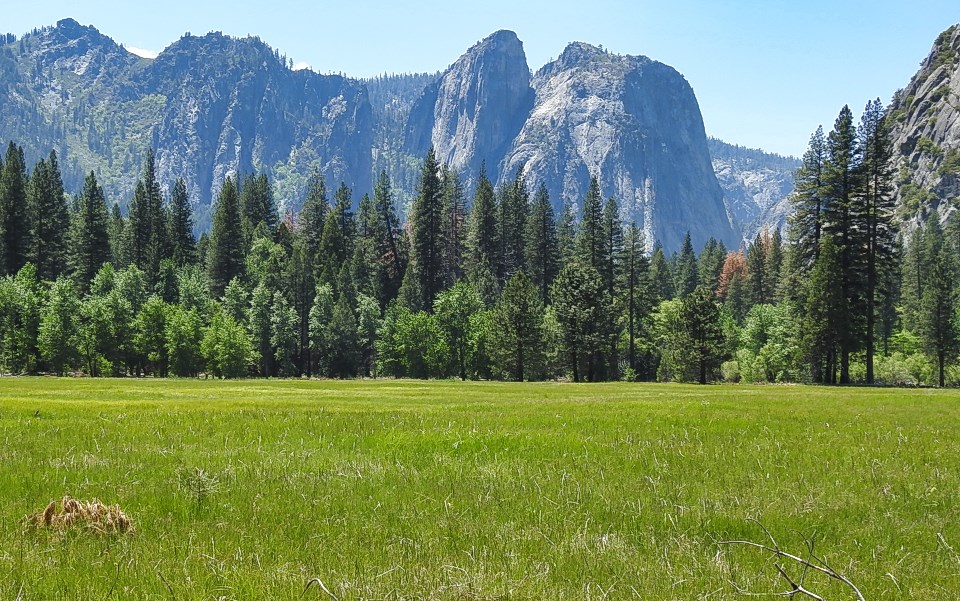 Left image
Krull's Curtiss JN-6H rests in Leidig Meadow.
Credit: Photographer: Unknown; Yosemite NP Archives RL_13640
Right image
The view west across Leidig Meadow in the Spring.
Credit: NPS Photo / Ted Barone 2020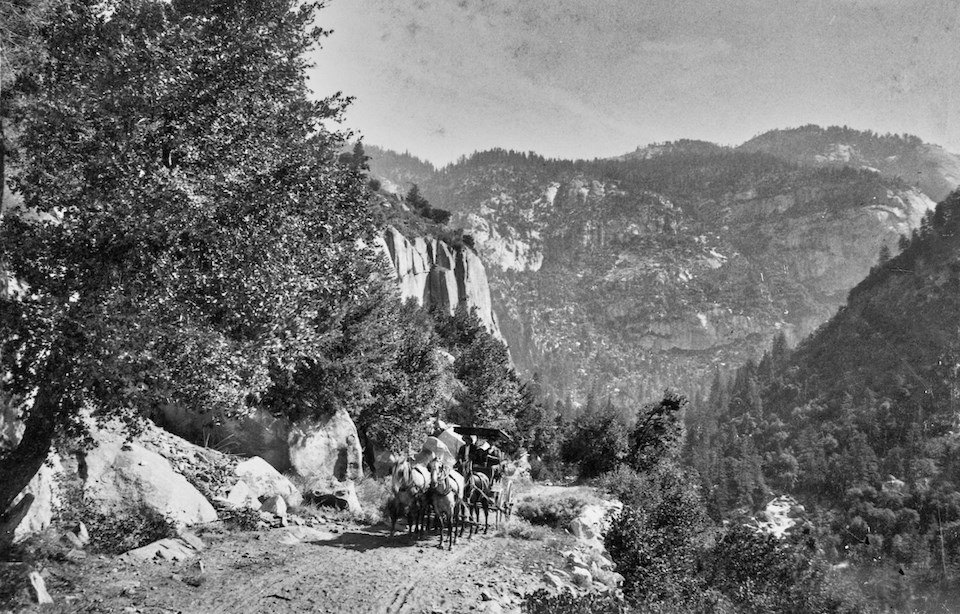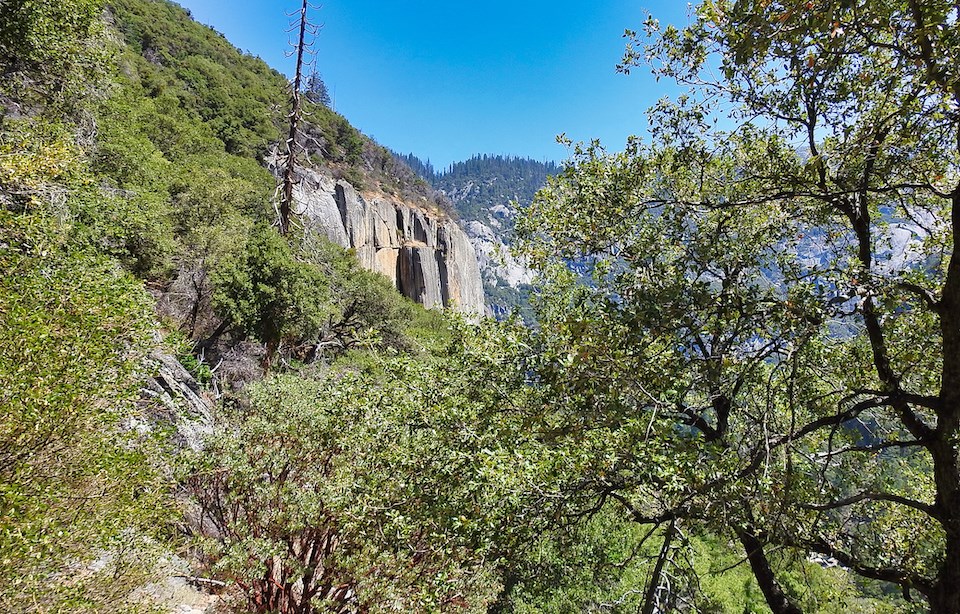 Left image
The Coulterville Road was the first road into Yosemite Valley.
Credit: Photographer: Unknown; Yosemite NP Archives RL_18108
Right image
The old road is now covered with boulders and trees.
Credit: NPS Photo / Ted Barone 2021
Last updated: August 26, 2021