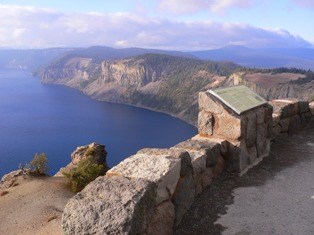 Places: Within Yosemite's history, various cultures abounded that left a mark. Historic mining sites remain from miners who came to the Sierra to seek their fortune in gold. Early lodging establishments, like the Wawona Hotel, offered a more primitive setting for the Valley's first tourists and today's visitors, and more elegant lodging, like The Ahwahnee, was added to satisfy those looking for comfort.
Stories: History books detail the Mariposa Battalion entering Yosemite Valley in 1851 to remove the Ahwahneechee. As Euro-American settlement occurred, people arrived on foot, on horseback and by rail to rustic hotels. Parts of the landscape were exploited, spurring conservationists to appeal for protections. President Abraham Lincoln signed an 1864 bill granting Yosemite Valley and the Mariposa Grove to the State of California. John Muir helped spark the creation of Yosemite National Park in 1890.
Collections: Yosemite's resources fill a flourishing museum collection of more than 4 million items. The museum maintains a research library with some 10,000 books relevant to Yosemite, as well as photographs and articles. And, recently, an oral history project has collected interviews of people's park stories, events, and experiences that captures eye-witness evidence of the past. (Photos: View the NPS Historic Photo Collection through the Harpers Ferry Center for close to 90 images of Yosemite.)
Preservation: Archeological and architectural recognition honor Yosemite's past. Archeologists systematically study the things left behind to uncover clues about historic cultures, economic systems, settlement patterns, demography, and social organizations. Architects make note of the National Park Service Rustic Style of many Yosemite structures representing the belief that buildings should blend in with natural surroundings.
Research and Studies: Ongoing scientific research abounds at Yosemite from vista management to soundscape preservation to human carrying capacity issues. Yosemite has been building its Division of Resource Management and Science, serving as a public meeting place for scientific symposiums with papers presented at monthly forums. View the schedule for this year's Yosemite Forum. In addition, the division processes hundreds of research permits every year for its staff and outside interests. Also, learn how Yosemite's scientists work on a regional level through Inventory & Monitoring.