Stock Available for Adoption
Please apply if you'd like to adopt an animal.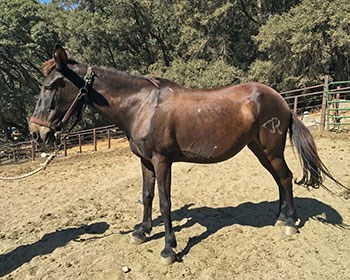 Roxy
Roxy is an approximately 25 year old molly mule. She can be ridden or packed. She is very gentle and easy to shoe. She just can no longer keep up with our difficult terrain. She has traveled all over Yosemite's backcountry and has been in Mule Days several times.
Last updated: October 18, 2017