Glacier Point Road Rehabilitation Project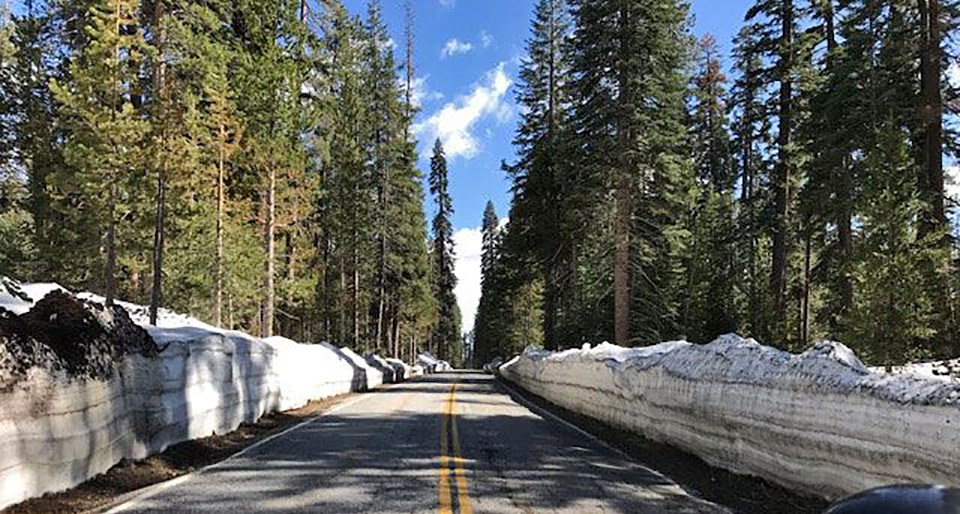 Overview
Glacier Point attracts many park visitors due to its extraordinary views of the Sierra Nevada Mountains and its breathtaking drop to Yosemite Valley 3,000 feet below. It is also the starting point for many backcountry adventures as well as an area loved by stargazers.
This project focused on 5.1 miles of the Glacier Point Road between, and included improvements to, the Chinquapin intersection and the Badger Pass Ski Area parking lot. The existing roadway was completed in 1936, replacing the original wagon road built in 1882. This area attracts high volumes of traffic year-round because it provides access to Bridalveil Creek Campground, Glacier Point, the Badger Pass Ski Area, and numerous trailheads.
The existing road surface, associated culvert and drainage systems, as well as the Badger Pass Ski Area parking lot, were in need of repair. In addition, two intersections associated with this segment (Chiquapin and the access road to Badger Pass Ski Area) were in need of redesign to help improve safety conditions and drainage problems, and to correct Americans with Disablities Act (ADA) deficiences.
After a public scoping process and review of the environmental assessment, a Finding of No Significant Impact was completed in October 2007.


Last updated: February 5, 2020