Parkwide Communication Data Network Environmental Assessment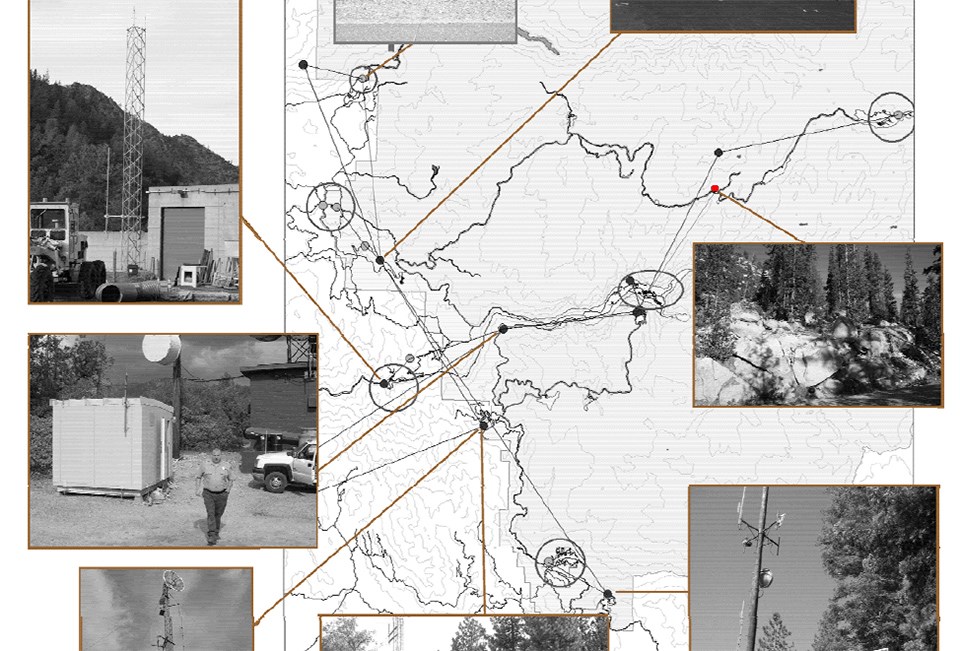 Overview
Effective communications are critical to Yosemite National Park's success in protecting park resources and delivering a range of services to park visitors. Prior to this project, Yosemite relied on an outdated and unreliable communication system that performed poorly or failed in bad weather and did not share a single "backbone" to transmit telephone, radio, computer, or other information. Many developed areas of the park—Wawona, Crane Flat, Hodgdon Meadows, Hetch-Hetchy, and Tuolumne Meadows—were serviced by old telephone wires; employees therefore relied on time-consuming dial-up modems for computer network and internet access, and many types of data could not be transferred. Only El Portal and Yosemite Valley had an upgraded system that provides shared network access, private branch exchange telephones (that use extensions), and high speed internet.
The purpose of this project was to upgrade Yosemite's internal communications system with more reliable, efficient technology and create a communications backbone that can support all the park's communication needs. The new communication network would employ modern technology to provide a platform for computer LAN data, radio communications, security and safety video systems, telephony, burglar/intrusion and fire alarm systems, traffic collection data, and telemetry. This communication would be handled on one shared system rather than multiple independent systems.
Yosemite National Park announced the public scoping period for the Parkwide Data Communication Network Environmental Assessment (EA) in November 2008. Public scoping comments were used to assist the park in developing a range of reasonable and feasible project alternatives that met the purpose and need, including a no action alternative, and analyzed the environmental effects of each. A 45 day public scoping period for this EA opened on November 12, 2008, and ran until December 26, 2008. After a review period, a Finding of No Significant Impact (FONSI) was issued May 2010.
Last updated: February 10, 2020