Badger Pass Ski Lodge Rehabilitation
BP Home

Finding of No Significant Impact now available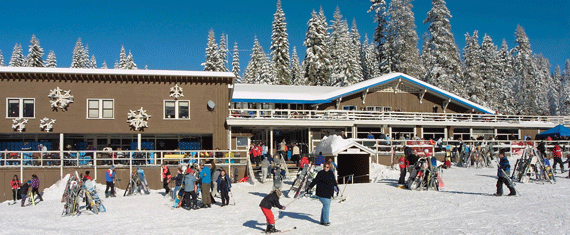 The Badger Pass Ski Lodge, constructed in 1935, is historically significant as the first alpine ski resort in California and as an example of NPS Rustic architecture with Swiss chalet influences. Its location in a high-elevation alpine meadow has exposed the lodge to temperature extremes, heavy snow loads, snowmelt runoff, and saturated ground conditions. These environmental stresses, coupled with inadequate site drainage and snow-melt management systems, have contributed to structural deterioration of the lodge. As the ski industry has evolved, building additions and temporary buildings were added to expand visitor services. Building modifications undertaken from 1954 through 2005 have obscured character-defining features of the original 1935 lodge. The mechanical and electrical systems are obsolete and need to be replaced to meet code. Repair and rehabilitation of the ski lodge are necessary to protect its historic integrity, assure visitor safety, and maintain ski-area visitor services while preserving the natural and cultural resources at the ski area. An environmental assessment will evaluate potential environmental impacts associated with the rehabilitation project.
To download the Finding of No Significant Impact, the environmental assessment, or for more information about the Badger Pass Ski Lodge Rehabilitation EA, visit the Planning, Environment, and Public Comment (PEPC) page.
Keep up to date! Sign up for the park's electronic newsletter to receive periodic email updates on this and other park plans and projects.
Last updated: June 18, 2015