Ahwahnee Comprehensive Rehabilitation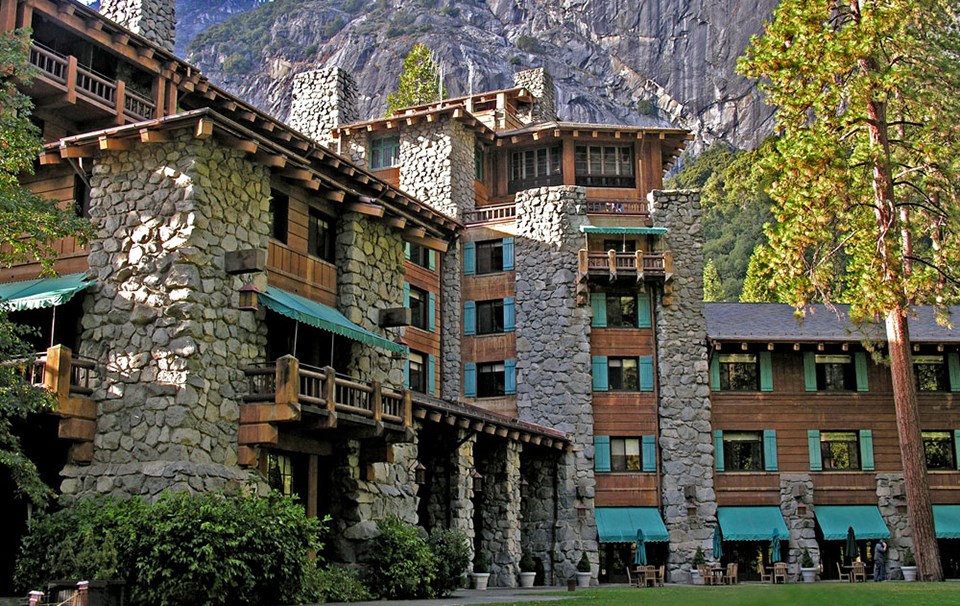 Overview
The Ahwahnee, located in Yosemite Valley in Yosemite National Park, includes a National Historic Landmark hotel, guest cottages, an employee dormitory, and associated grounds and landscaping. Built in 1927, The Ahwahnee hotel is an iconic landmark and is used year-round by both overnight and day visitors to Yosemite Valley.
After more than 80 years in service, the hotel and associated structures were in need of rehabilitation because:
The purpose of this project was to develop a comprehensive plan for phased, long-term rehabilitation of The Ahwahnee National Historic Landmark and associated guest cottages, employee dormitory, and landscaped grounds in order to:
Enhance visitor and employee safety by bringing the building and grounds into compliance with current building, fire, life-safety, and seismic standards.
Restore, preserve, and protect the historic integrity and character-defining features of The Ahwahnee by rehabilitating aged or altered historic finishes and contributing landscape features.
Improve hotel operations and energy efficiency by repairing or replacing outdated or inefficient building systems and components.
Protect and enhance the visitor experience at The Ahwahnee through improved operationsl efficiency, increased accessibility and rehabilitation of historic resources.
Public scoping for this project occurred from August 13 - September 26, 2009. After completing various studies (e.g., seismic study, cultural resource reports) and conducting a comprehensive design process, the environmental impacts of four proposed alternatives were presented in an environmental assessment released July 2011. On January 3, 2012, the National Park Service signed a Finding of No Significant Impact identifying Alternative 3 as the Selected Action.
Last updated: December 2, 2019