The Merced River peaked last night (January 8, 2017) at about 12.5 feet and is beginning to recede. The park is currently doing assessments and will reopen Yosemite Valley to the public once it's safe, and water and sewer systems can support increased demand.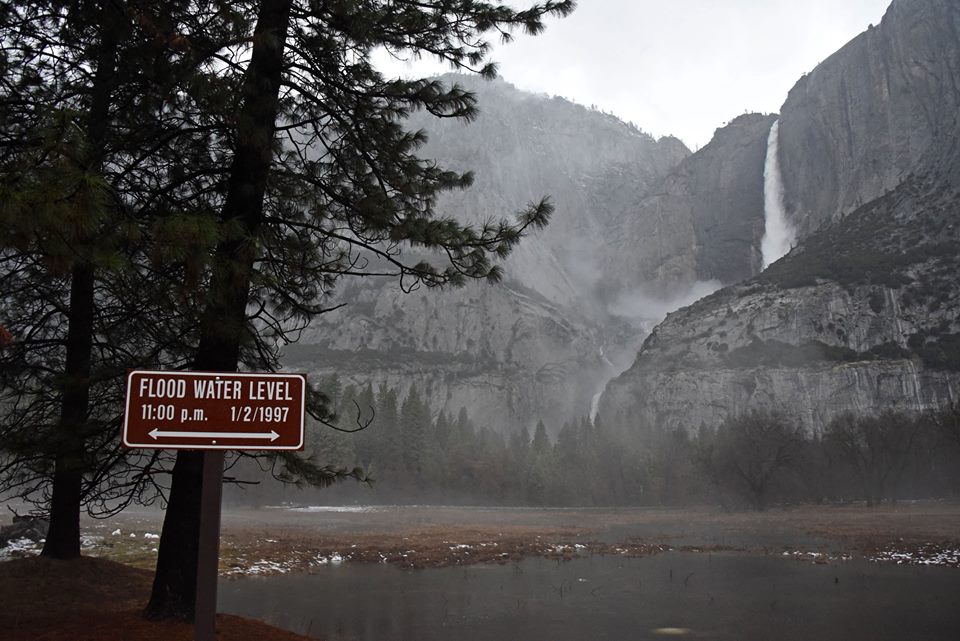 1997 floodwater marker in Cooks Meadow, showing the difference between the two floods. Yosemite Falls, raging with rainwater, is seen the background.

 
El Portal Road (Hwy 140) has been closed at the park boundary due to the Yosemite Valley closure, however, a rockfall will keep that road completely blocked at least for today. Road crews and geologists are on scene.