All roads leading into Yosemite Valley are closed due to the significant winter storm. There are no visitor services available in Yosemite Valley at this time. Closures are being implemented to ensure the safety of park visitors and employees during the coming storm.
Roads leading into Yosemite Valley will remain closed at least through Sunday. The park will assess conditions early Monday morning. There is no anticipated date or time for roads into Yosemite Valley and guest services to reopen. Please visit our
current conditions page
or call 209-372-0200 (press 1 then 1) for current raod conditions in the park. 
Visitors travelling in other areas of the park are asked to be aware of hazards, including potential wet and icy road conditions, rockfall, and debris in roadways. The park has experienced significant rainfall over the past month and ground saturation could lead to hazardous conditions along park roadways.
Rarely seen ephemeral waterfalls are flowing high and park employees continue to prepare for the flood.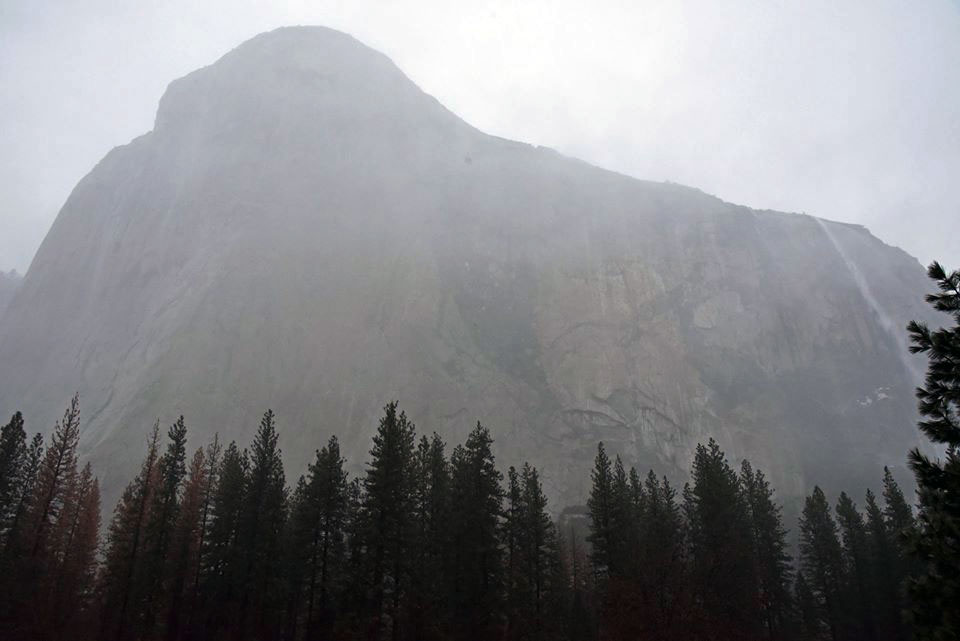 Horsetail Fall (right edge of photo) was flowing very high January 7, 2017.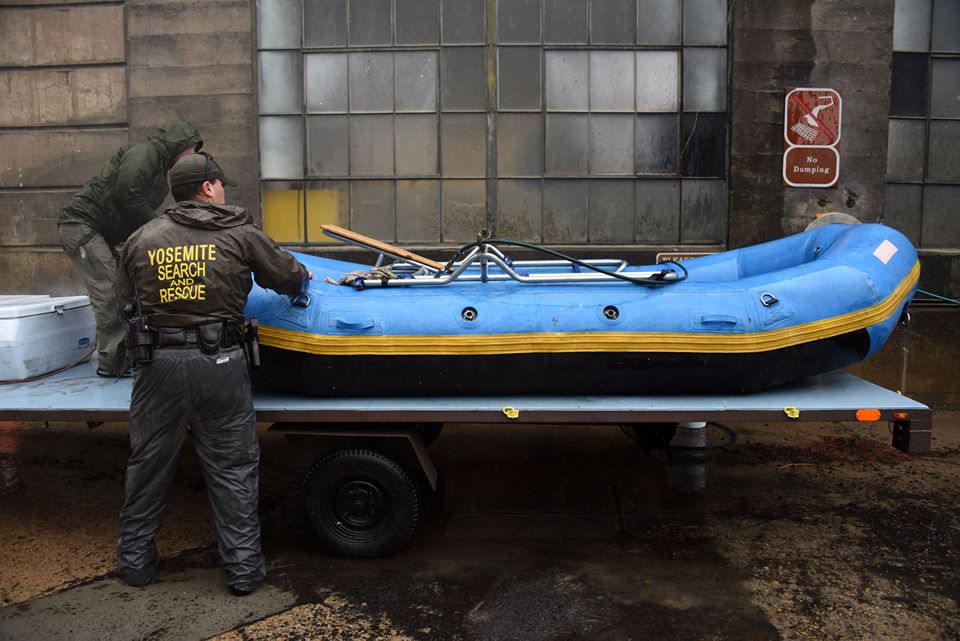 Yosemite Search and Rescue rangers prepare a rescue raft for possible use during the flood.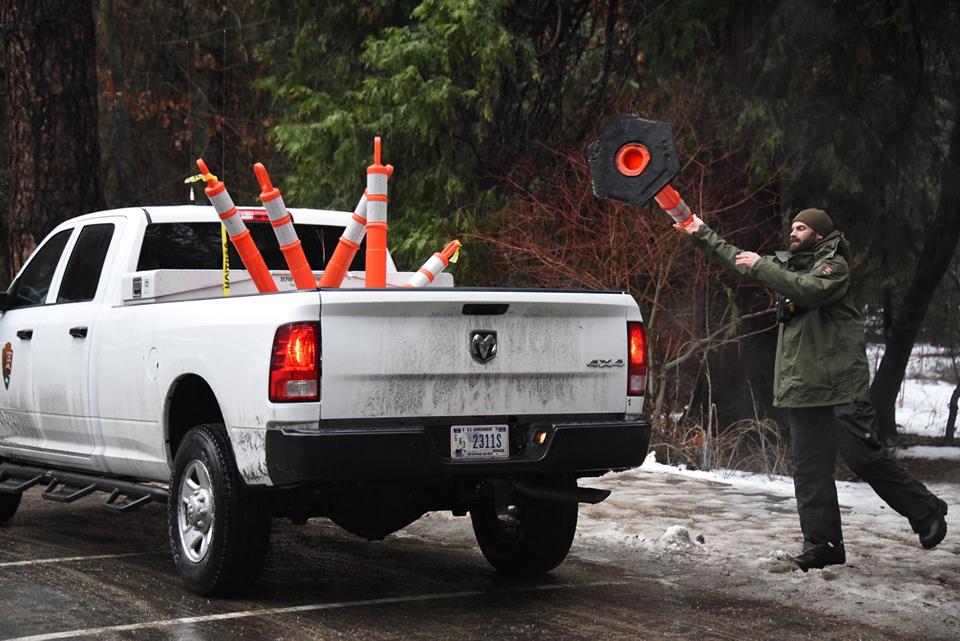 With roadwork in progress in Yosemite Valley, we've removed uncounted traffic barricades and temporary signs to prevent them from floating away.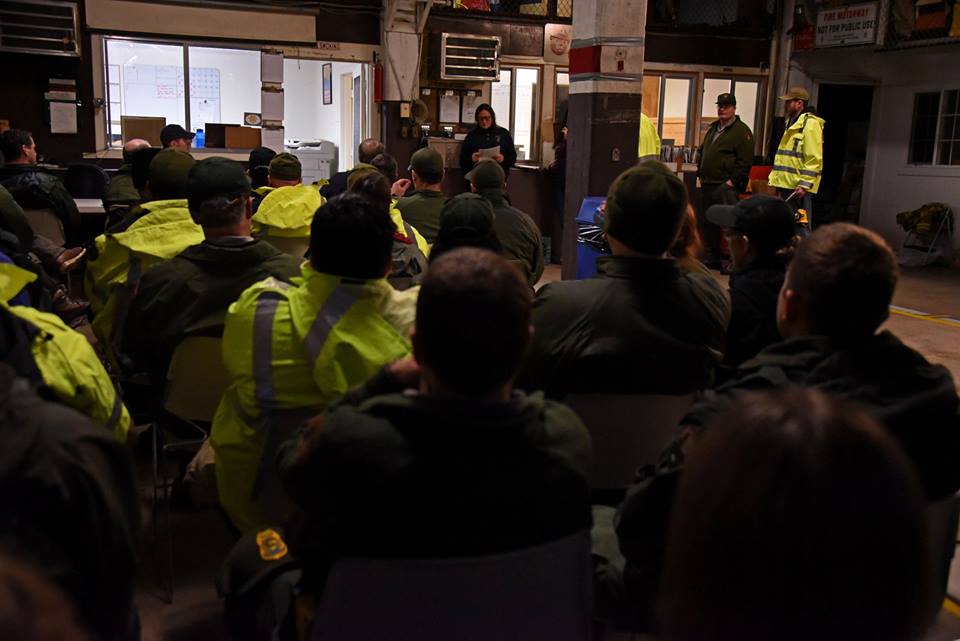 Saturday night's briefing. Dozens of employees are working through the weekend to protect people, structures, roads, and utilities.
Valley View and BridalVeil Fall on Saturday, January 7, 2017.