New snow: none
Total settled snow depth: 40 inches (at 8,600 feet)
High temperature: 46°F (February 28)
Low temperature: 2°F (February 27)
February Weather Summary
New Snow: 25 inches (Historical Average 62.1 inches)
Snow Water Equivalent: 2 inches (Historical Average 4.53 inches)
Average Temperature: 25.45° (Historical Average 25.2°F)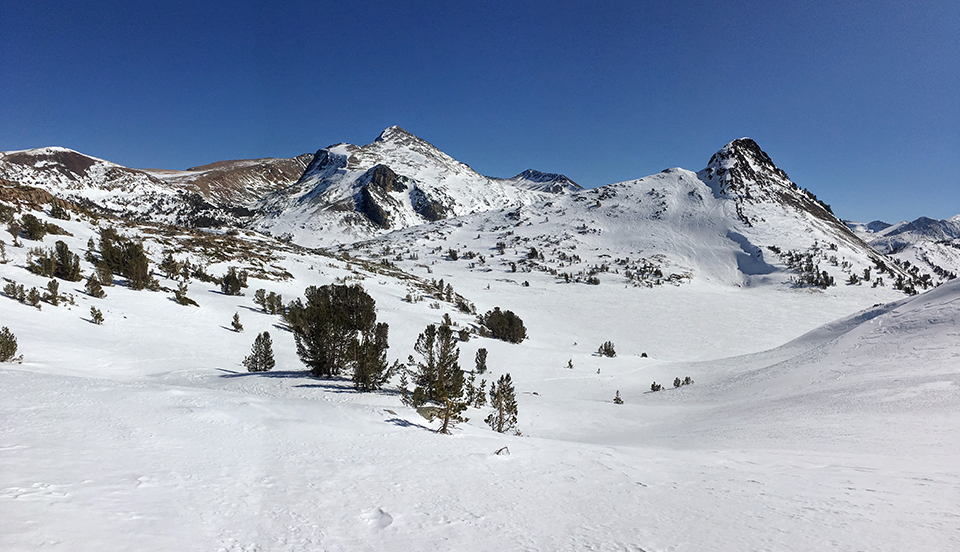 Ski Conditions and Weather
Yosemite National Park completed the monthly snow surveys this week and the results show a drier than normal snowpack for the Tuolumne River Basin. The basin is at 56% of the April 1 average.

There is just a hint of spring in the air in the central Sierra. The daily sunshine, longer days, and the sound of running water make one think of the changing seasons. However, the overnight lows in the single digits and the incessant alpine winds are a constant reminder that this is not the case quite yet.

The snowpack is becoming a bit more spring-like. The snow surface has gone through enough melt freeze cycles to be supportable on most aspects especially the first part of the day.  The firm snowpack makes for good ski touring conditions. South aspects at the middle elevations are becoming patchy.  Firm and variable snow conditions should be expected above the tree line. 
Avalanche and Snowpack Conditions
Please refer to the Eastern Sierra Avalanche Center (ESAC) for the avalanche advisory for this part of the Sierra Nevada.

The avalanche hazard is low in the Tuolumne Meadows area. Wilderness travelers should be prepared and be ready to change plans as weather and conditions dictate.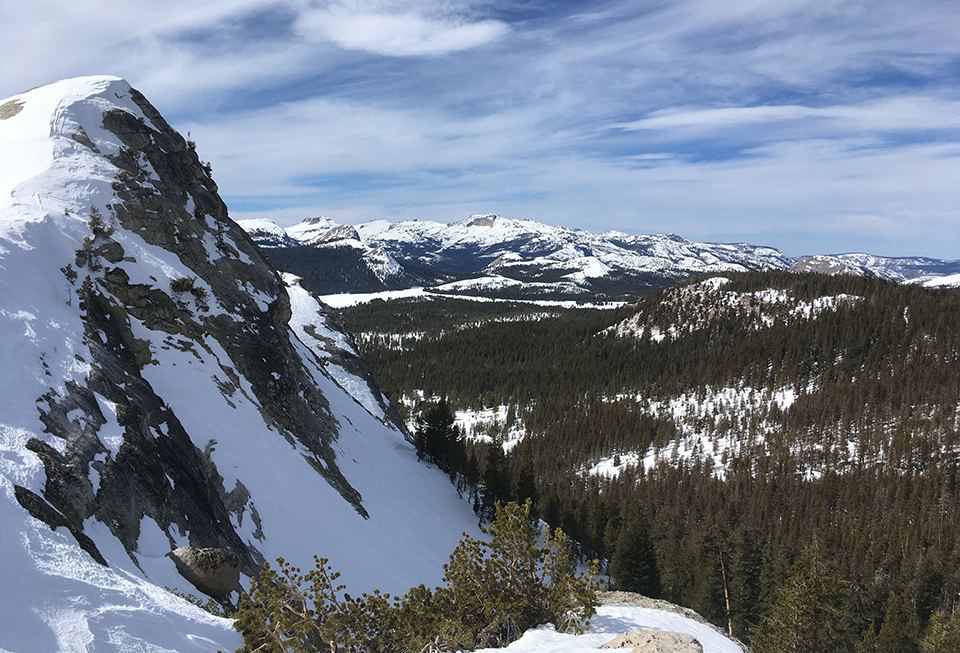 Wildlife
This week we saw the meandering track of a bobcat in the meadow between Ranger Camp and the Tuolumne Meadows Ski Hut. Interestingly, we typically only see sign of this animal once a season and in the same vicinity. Being only winter residents, we aren't sure how often these felines are seen in Tuolumne Meadows during the summertime. Since our habits vary as much as the wildlife's, it is hard to know if the wind or sun erases these tracks before we get to see them or if indeed, some of these critters just wander through from time to time. Either way, it is a neat feeling to know one is not alone when traveling through these mountains even in the midst of winter. 
General Information
The Tuolumne Meadows Ski Hut is closed for the 2020-2021 season.