New snow:
 77 inches
Total settled snow depth:
116 inches (at 8,600 feet)
High temperature:
35°F (January 18)
Low temperature:
 -10°F (January 24)  
Ski Conditions and Weather
We live in a world of extremes up here in Tuolumne Meadows. We have seen record drought. Now we have seen record snowfall. Within a mere three weeks we have measured 207 inches of snow and 20.25 inches of water here in Tuolumne Meadows. The annual average precipitation for Tuolumne is 27.89 inches of water! As a result of this stormy weather and snowpack, our world has been a bit small lately. We have been like ants moving snow back and forth, tunneling around Ranger Camp. Yesterday however, the sun was shining and we skied some wonderful powder before it warmed up and became gloppy. Today, we embark on our snow surveys. We are very excited to see not only the results of our surveys, but what these storms have left behind in their wake. So far, it looks as it should: the Sierra Nevada, indeed!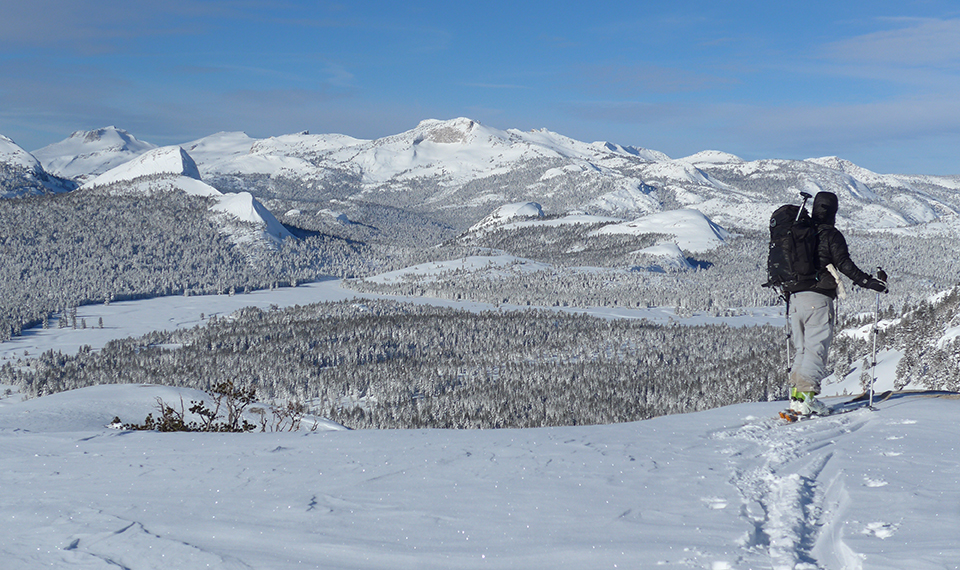 Avalanche and Snowpack Conditions
Please refer to the 
Eastern Sierra Avalanche Center
 for the avalanche advisory for this part of the Sierra Nevada.  
Conditions are still very dynamic. Avalanche hazard is still considerable in many areas. Wind transport of new snow and rapid warming will be of concern throughout this upcoming week until conditions stabilize.  
Wildlife
It is always amazing to hear the sound of the Red Crossbills' chirping to one another as they fly overhead in the middle of a snow storm. They seem un-phased by the weather sounding equally as content on a sunny day.  
Questions
The Tuolumne Meadows Ski Hut is open. There is firewood and 10 bunks that are available on a first-come, first-served basis.
There is NO power or phone service in Tuolumne Meadows this winter.
We can be contacted via 
email
, but we may be delayed in responding if we are on patrol. Contact the wilderness office at 209/372-0740 with any questions or concerns. Come prepared, and please make good decisions while traveling in the wilderness this winter.  
Happy Skiing! Laura and Rob Pilewski - Tuolumne Winter Rangers