New Snow: none
Settled Snow Depth: 42 inches
High temperature: 52°F (February 7)
Low temperature: 11°F (February 3)
Ski Conditions and Weather
Groundhog Day has come and gone, and although we don't trust the "science" of having a large rodent predict the weather, we do feel like we are experiencing the Bill Murray version of Groundhog Day: waking daily to yet another dry winter's day. The only variable seems to be how high the winds are blowing. On southwest aspects in particular, the dry spell coupled with the strong winds have caused some interesting texturing of the snow surface. The top foot of snow has been desiccated to form frozen ridges which themselves provide shade and insulation hence preventing the snow to go through a more typical melt freeze cycle. We are curious how these winds and snow sculpting may affect spring runoff with regards to climate change. It certainly isn't as easy to turn the skis on.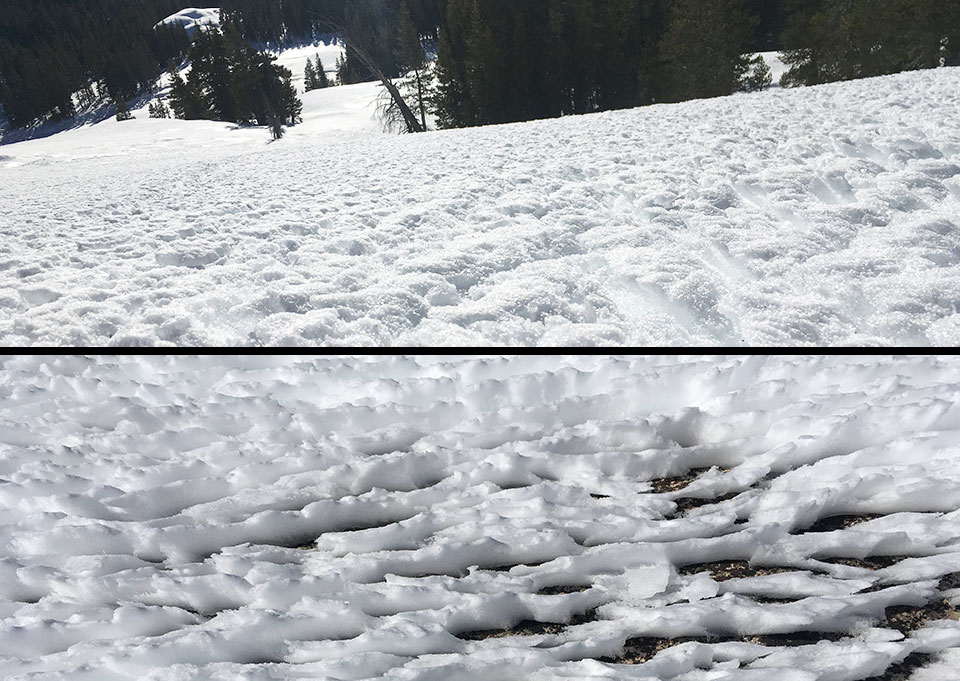 Thankfully, there are other aspects to choose from and there is still some pretty good skiing to be had. We patrolled the Tuolumne River down to Glen Aulin, and up to Lyell Canyon this week and had good touring conditions on the river itself. The ice formations that we observed were impressive. Travel is fast on a firm and supportable snow surface and the abundant sunshine and warm daytime temperatures has it feeling like spring out there. Above tree line there is some carvable "wind board" that tests the edges and can have you feeling like an Olympian on the Yanquing downhill. One thing the current Sierra Nevada ski conditions do have over the Beijing Winter Olympics is natural snow. Snow coverage in the Tuolumne Meadows area remains excellent. The corn is starting to cook on solar aspects, but at the same time, snow melt is starting to accelerate the amount of bare ground being exposed.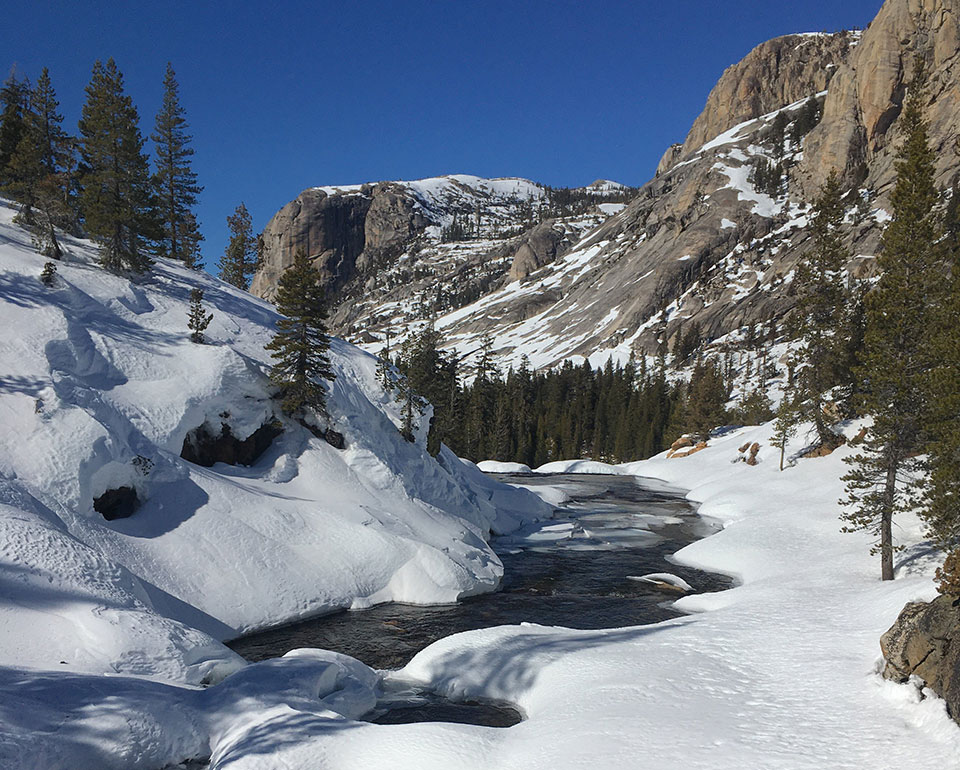 Avalanche and Snowpack Conditions
Please refer to the Eastern Sierra Avalanche Center (ESAC) for the avalanche advisory for this part of the Sierra Nevada. 

The avalanche hazard is presently low, but beware of ice, loose wet snow and/or rockfall when the sun hits those solar aspects especially during the heat of the day. Ice axe and crampons are recommended for travel in the alpine zone and traction devices on lower elevation shaded trails.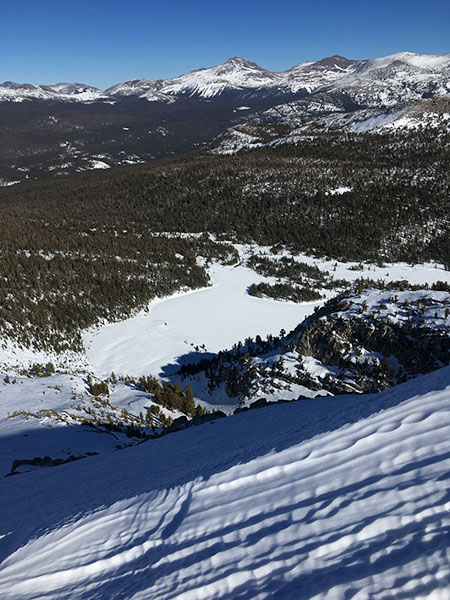 Snow Travel Tip
As you may realize by now, the length of our weekly posts is inversely proportional to the quality of ski conditions. We were a bit long winded (no pun intended) on this gear section last time, so we'll keep it brief. Adjustable ski poles are great. You can raise them for the flats, shorten them for the descents or use one short and one long for a traverse. Many new versions have grips in a couple locations for a similar purpose. But duct tape rolled around your pole can work as well and then you have some on hand for repairs or an emergency. Ski straps wrapped around poles are yet another option and have countless applications.

Some ski poles have grips that have a hook to switch binding modes which is nice when you're not feeling limber. Of course, "Snowshoe" Thompson, a skier, only used one long ski pole (a wooden stick) for balance and a brake when delivering the mail across the Sierra Nevada in the 1800s!
Wildlife
The brown creeper that many sources aptly describe as "a piece of tree bark come to life" is seen and heard throughout the winter here. With its tweezer like beak, it extracts bugs from the trees, usually flying to the base of one and then circling up its trunk. (Beedy & Pandolfino, Birds of the Sierra Nevada, Univ. of CA Press, 2013). Perhaps due to the warm weather this week, we heard its "tsee-see-tsee-tseedle-see" song that we typically hear closer to springtime.
Questions
The wilderness is open! But, especially during this pandemic where local resources may be limited, we implore you to be self-sufficient and not put others at risk. Please #RecreateResponsibly by planning and preparing thoroughly for your outdoor activities in the park.

Read through the following two pages before embarking on any day or overnight snow travel within this park: 
You may contact us with any additional winter Tuolumne Meadows related questions.  

Punxsutawney Phil saw his shadow!
Laura and Rob Pilewski - Tuolumne Meadows winter rangers