New Snow: 2 inches
Settled Snow Depth: 38 inches
High temperature: 50 °F (February 17)
Low temperature: 11 °F (February 20)
Ski Conditions and Weather
We had the first measurable snowfall in 53 days at our weather plot this week. Although the Sierra Nevada is known for extended periods of dry weather between winter storms, this is a record dry stretch during what is typically the snowiest months. High winds were also in the mix this week with wind speeds over the Sierra Crest in excess of 100 mph (measured on February 22).  

Prior to the present return to winter weather, the ski conditions were more spring like than we have had all "winter." We took advantage of  these fast, firm touring conditions while assisting a group of wildlife biologists on the Sierra Nevada red fox monitoring project Rare Sierra Nevada Red Fox Spotted in Yosemite National Park - Yosemite National Park (U.S. National Park Service) (nps.gov). We encountered a snow surface that softened up during the warmth of the day and refroze overnight. We even managed to find a few good turns on south facing slopes.

Snowline to the east of Tioga Pass was at the 9,000 foot mark or Warren Fork prior to the present light snowfall. Snow totals are forecast to be low for this storm, but localized amounts could exceed forecasted amounts, and winds will certainly cause drifting snow in favored areas.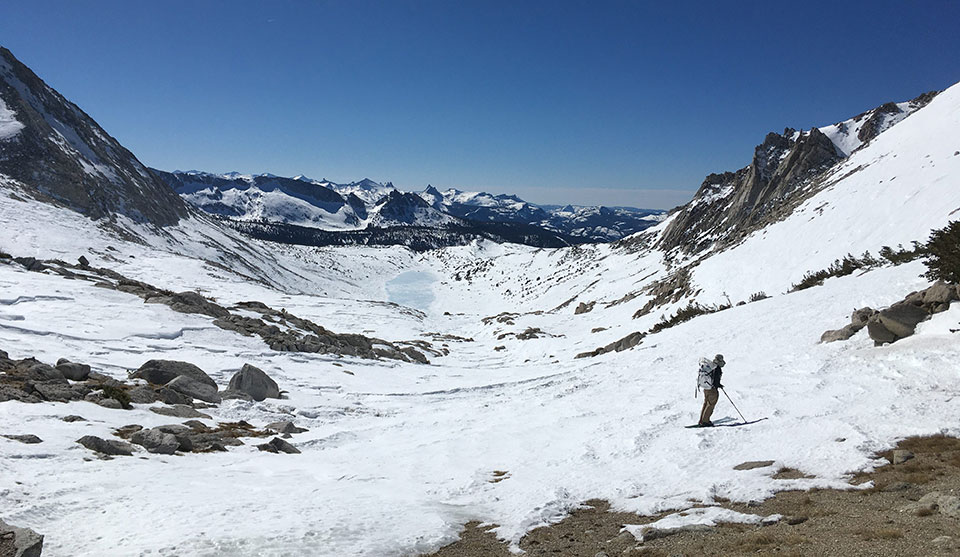 Avalanche and Snowpack Conditions
Please refer to the Eastern Sierra Avalanche Center (ESAC) for the avalanche advisory for this part of the Sierra Nevada. 

The avalanche hazard has been holding steady at "low" for over a month. Even a little new snow coupled with strong winds will raise the hazard to moderate with the formation of winds slabs. The hard old snow surface will make for a slick bed surface for these wind slabs. There is a variety of faceted snow that has formed near the old snow surface during the dry spell. This could contribute to future avalanche concerns.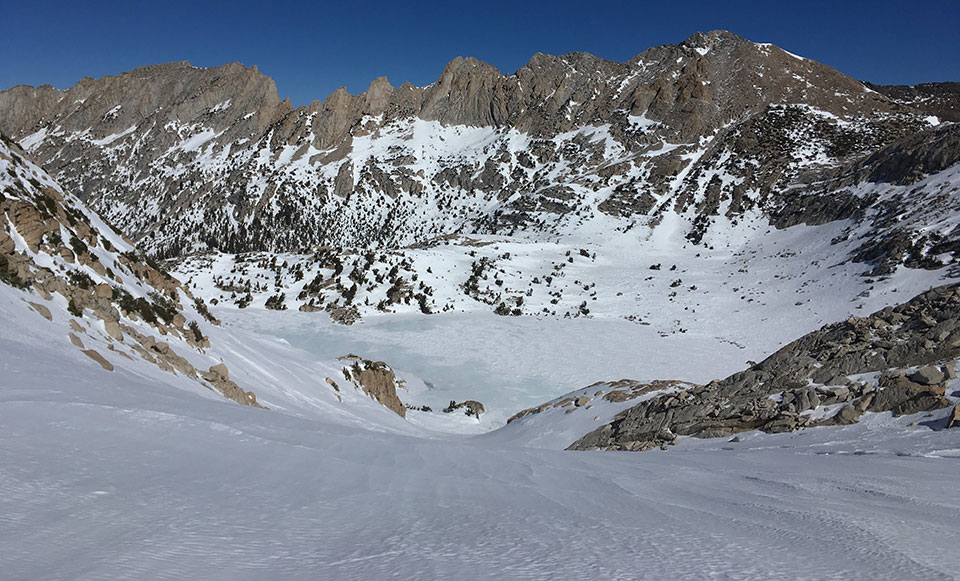 Winter Olympics
Did you know that Yosemite National Park is the only national park to ever bid for the Winter Olympics?

As winter recreation enthusiasts, we couldn't pass up an opportunity to give a shout out to all those who competed in the 2022 Beijing Winter Olympics. As both Black History month and the Olympic games come to a close, we would like to recognize Erin Jackson's performance as the first Black woman to win a solo medal in speed skating. Erin won the gold medal in the 500-meter event. Elana Meyers Taylor is now the most decorated Black athlete in winter Olympic history after winning the bronze medal in the two-woman bobsled event. She echoes our sentiments with regards to winter sports in that, "We want everybody to come out regardless of the color of your skin. We want winter sports to be for everybody, regardless of race, regardless of socio-economic class."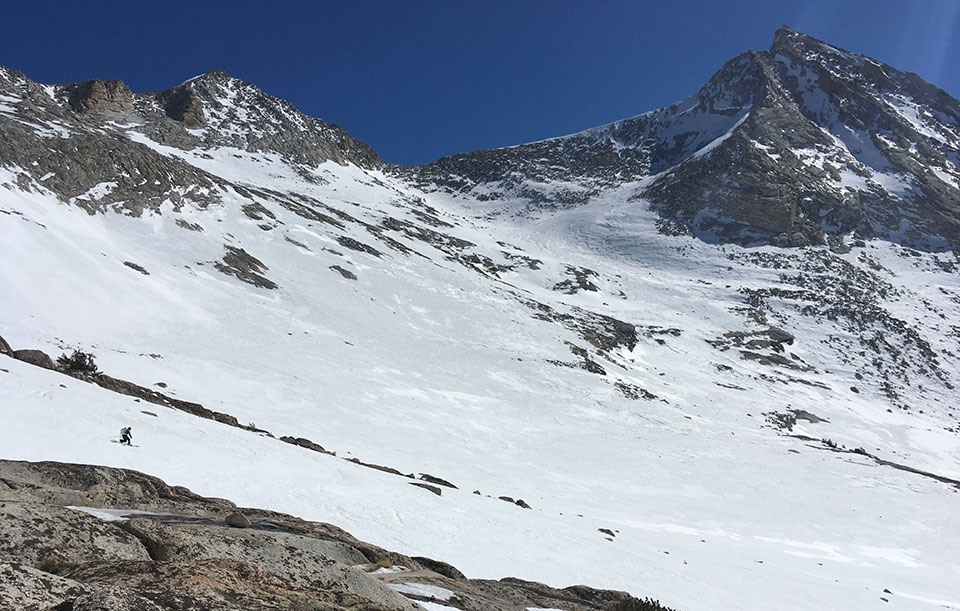 Wildlife
Separate flocks of dark-eyed juncos and pine siskins have been foraging on the ground and among the branches respectively. We spooked two large sooty grouse from a ridgetop just west of Ragged Peak.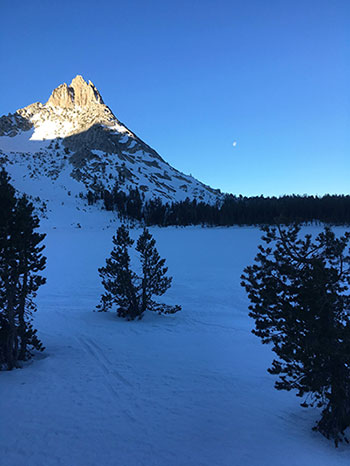 Questions
The wilderness is open! But, especially during this pandemic where local resources may be limited, we implore you to be self-sufficient and not put others at risk. Please #RecreateResponsibly by planning and preparing thoroughly for your outdoor activities in the park.

Read through the following two pages before embarking on any day or overnight snow travel within this park: 
You may contact us with any additional winter Tuolumne Meadows related questions.  

Think Snow!
Laura and Rob Pilewski - Tuolumne Meadows winter rangers