New snow:
 9 inches
Total settled snow depth:
28 inches (at 8,600 feet)
High temperature:
55°F (December 19th)
Low temperature:
 2°F (December 26th)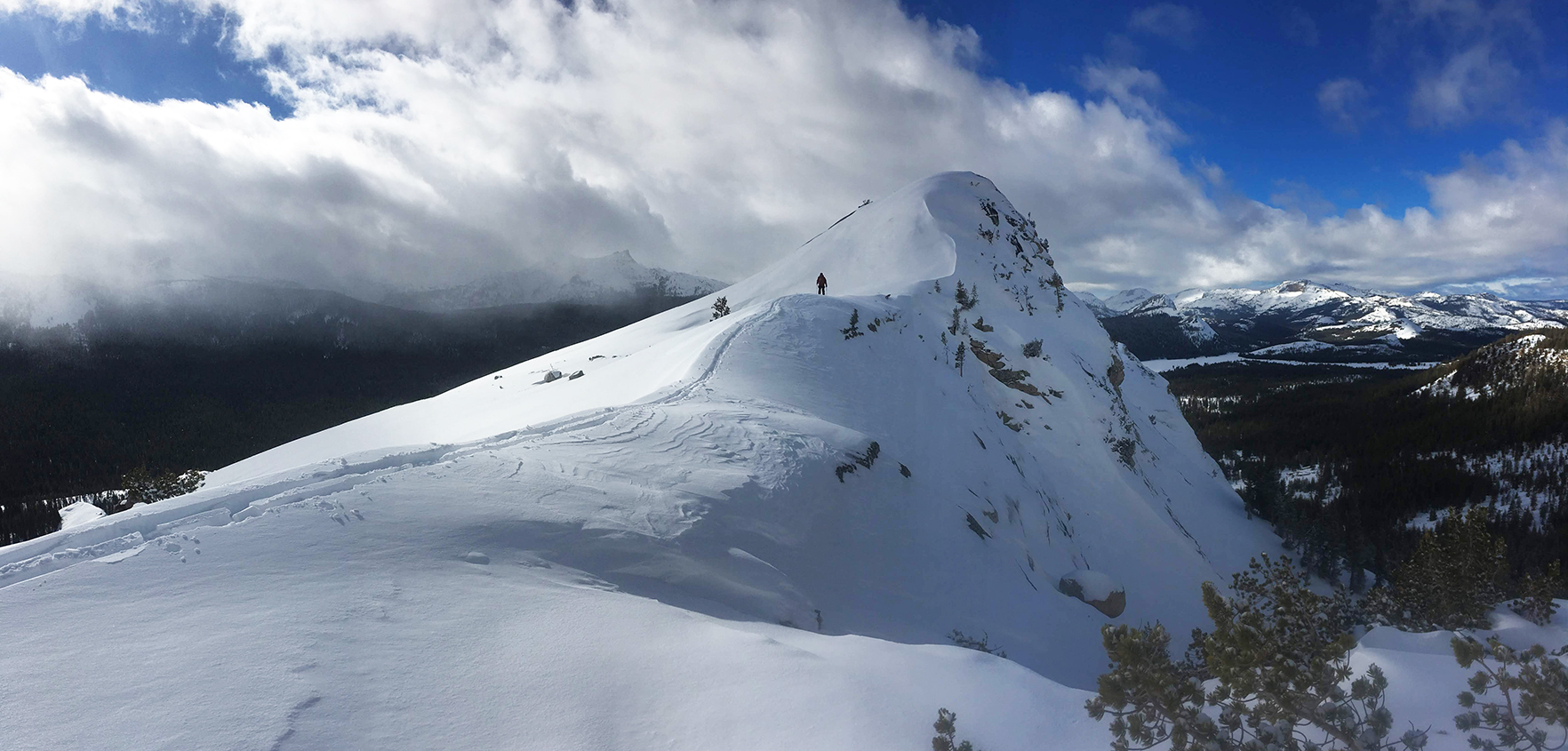 Ski Conditions and Weather
This week started out quite warm and is ending with a return to more seasonal temperatures. Several small storms came through and left new snow in their wake. Christmas Eve saw whiteout conditions for a few hours, but this quickly cleared out so that Santa could find his way to Tuolumne Meadows.
Ski conditions along the Tioga Road and in the wilderness surrounding Tuolumne Meadows are still quite good. Coverage is excellent, except for windswept ridges, and trail breaking is not too difficult. Numerous visitors made their way to Tuolumne Meadows this week from both the west and east via ski and snowshoe. As always, snow conditions are very dynamic and visitors should come prepared for the gamut of possible conditions. Yosemite rangers expect visitors to exercise an increased state of self-reliance when visiting the park during the winter.  
Avalanche and Snowpack Conditions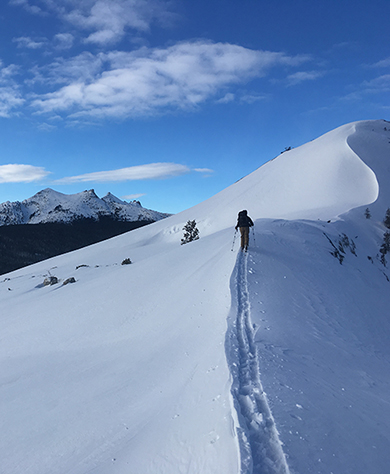 For the avalanche advisory for this area of the Sierra Nevada, refer to the
Eastern Sierra Avalanche Center
. 
Currently, the avalanche hazard in the Tuolumne Meadows area is low. With a shallow snowpack and cold, clear nights we are seeing faceted snow developing near the surface and deeper in the snowpack. We will need to keep an eye on this as the winter progresses. With the strong winds that accompanied the Christmas Eve storm and with more forecasted for this week, isolated wind slabs are possible on lee slopes. Visitors to alpine terrain should be attentive and consider route selection carefully.
Wildlife
Golden-crowned kinglets were seen and heard flitting about the highest boughs of the lodgepole pines. White-breasted nuthatches, mountain chickadees, and brown creepers were also out braving the weather.
General Info
The Tuolumne Meadows Ski Hut is open. There is firewood and 8 bunks that are available on a first-come, first-served basis.  For those visiting the Tuolumne Meadows Ski Hut from the east (only) permits are self-issued at the ski hut.  For those entering from other areas, please see:
https://www.nps.gov/yose/planyourvisit/wildpermits.htm
or you may contact the wilderness office at 209/372-0740.  There is no phone service in Tuolumne Meadows. We can be contacted regarding winter travel to Tuolumne Meadows via
email
, but we may be delayed in responding if we are on patrol.
Come prepared, and please make good decisions while traveling in the wilderness!
Happy Holidays!
Laura and Rob Pilewski, Tuolumne Winter Rangers