New Snow: 42 inches
Settled Snow Depth: 54 inches
High temperature: 33°F (December 9)
Low temperature: -12°F (December 8)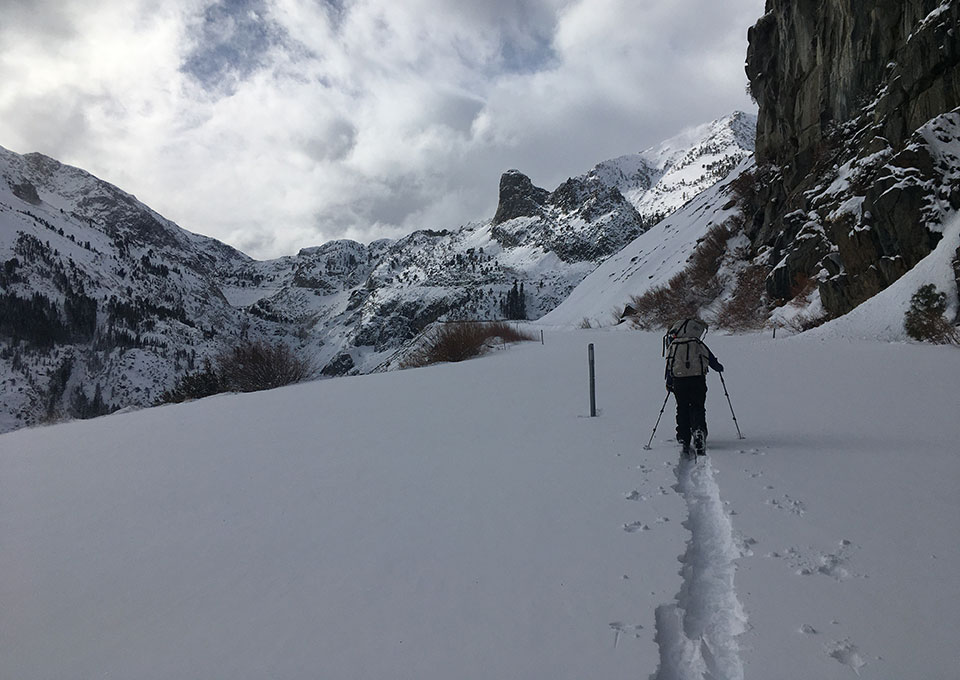 Ski Conditions and Weather
Greetings winter wilderness enthusiasts and fans of Tuolumne Meadows! We have arrived to start another season as the Tuolumne Meadows winter rangers. For the first time in twelve years, we were able to ski from the Lee Vining gate on December 4, 2022 to start our season! We have been busy getting dug out and setting up ever since. And so far, with temperatures below normal and precipitation above normal, the winter is off to a great start! We will be posting more detailed winter reports starting next week and more regularly after the first of the year.
Avalanche and Snowpack Conditions
Please refer to the Eastern Sierra Avalanche Center (ESAC) for the avalanche advisory for this part of the Sierra Nevada. 
Questions
The Tuolumne Meadows ski hut is open for the winter! There are 8 bunks available on a first-come, first-served basis and room on the floor for a couple more. Read through the following two webpages before embarking on any day or overnight snow travel within this park: 
You may contact us with any additional winter Tuolumne Meadows related questions.  

Happy Winter!
Laura and Rob Pilewski - Tuolumne Meadows winter rangers