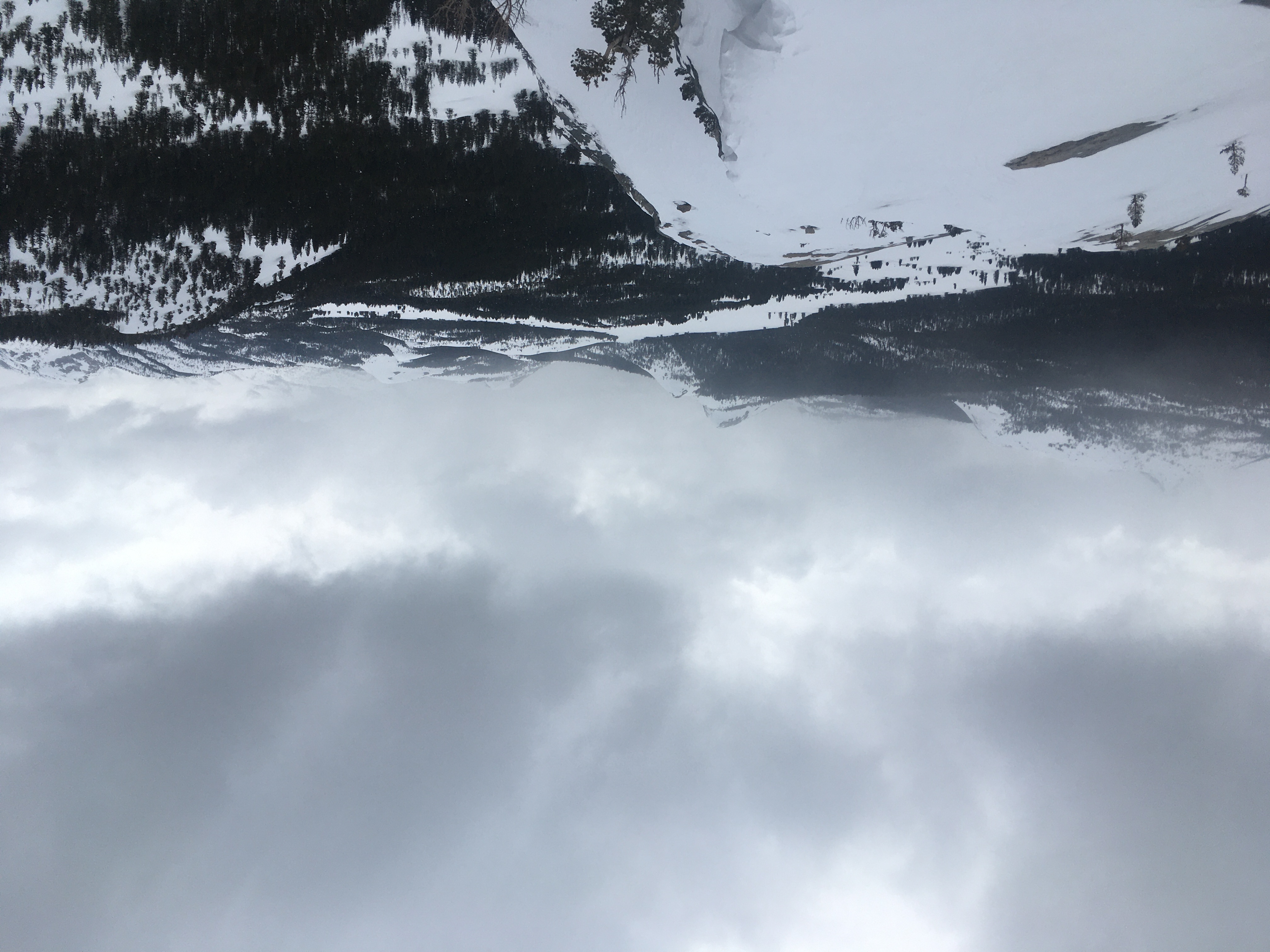 New Snow: 2 inches
Settled Snow Depth: 127 inches
High temp: 59°F (April 9)
Low temp: 6°F (April 6)
Ski Conditions and Weather
Spring has arrived in earnest. The mercury almost hit 60°F yesterday and more warm and dry weather is forecast for the coming week. The changes that the warming trend and diminishing snowpack bring with it have just begun. The river remains quiet, but we anticipate the volume to rise incrementally over the coming days. The sound of snow peeling off of the smooth granite slopes of Lembert Dome above our cabin can be heard as gravity takes over. Tree branches that have been laden with snow all winter long have shed that burdensome load and the forest is mostly green once again. Spring is a time of transition and after the historic winter of 2023, this one promises to be equally dramatic.
South aspects at these middle elevations are in spring ski mode. The melt-freeze cycle that Sierra ski enthusiasts long for has begun, but the unconsolidated snowpack, light overnight freeze, and above average daytime temperatures have produced a relatively short window where the corn is carvable and the snow surface supportable. The snow on other aspects and at the higher elevations is still in transition mode. Though mostly supportable, the snow surfaces are a mixed bag of crusts, wind affected snow, and hard frozen snow. In this atypical realm that we are in this spring, it will take some time for the snowpack to become isothermal and fully "Sierra springlike." Be patient—it promises to be a prolonged ski season!  

In a year like this, even the most fit visitors will find it difficult to make it in from the Lee Vining Gate to Tuolumne Meadows in a day especially with a heavy pack. It is a tough balance between being prepared to bivy and travelling light and fast.
The Lee Vining approach to Yosemite remains a mountaineering experience. We recommend an ice axe and crampons in the kit as hard and steep snow will likely be encountered if not on the way in then on the way out. Remember snow surface conditions are variable depending on time of day, wind, aspect, and elevation. What might be a moderate boot pack or ski traverse on softer snow may turn into a fearful slide for life scenario on hard snow at another time.
To elaborate, the Tioga Road grade has been replaced by steep, consequential, side hill traverses in places by the heavy snow, winds, and avalanches. There are countless alternative routes into Tuolumne Meadows, but they too require mountaineering skills. It is not just a "walk in the park" when snow blankets the ground.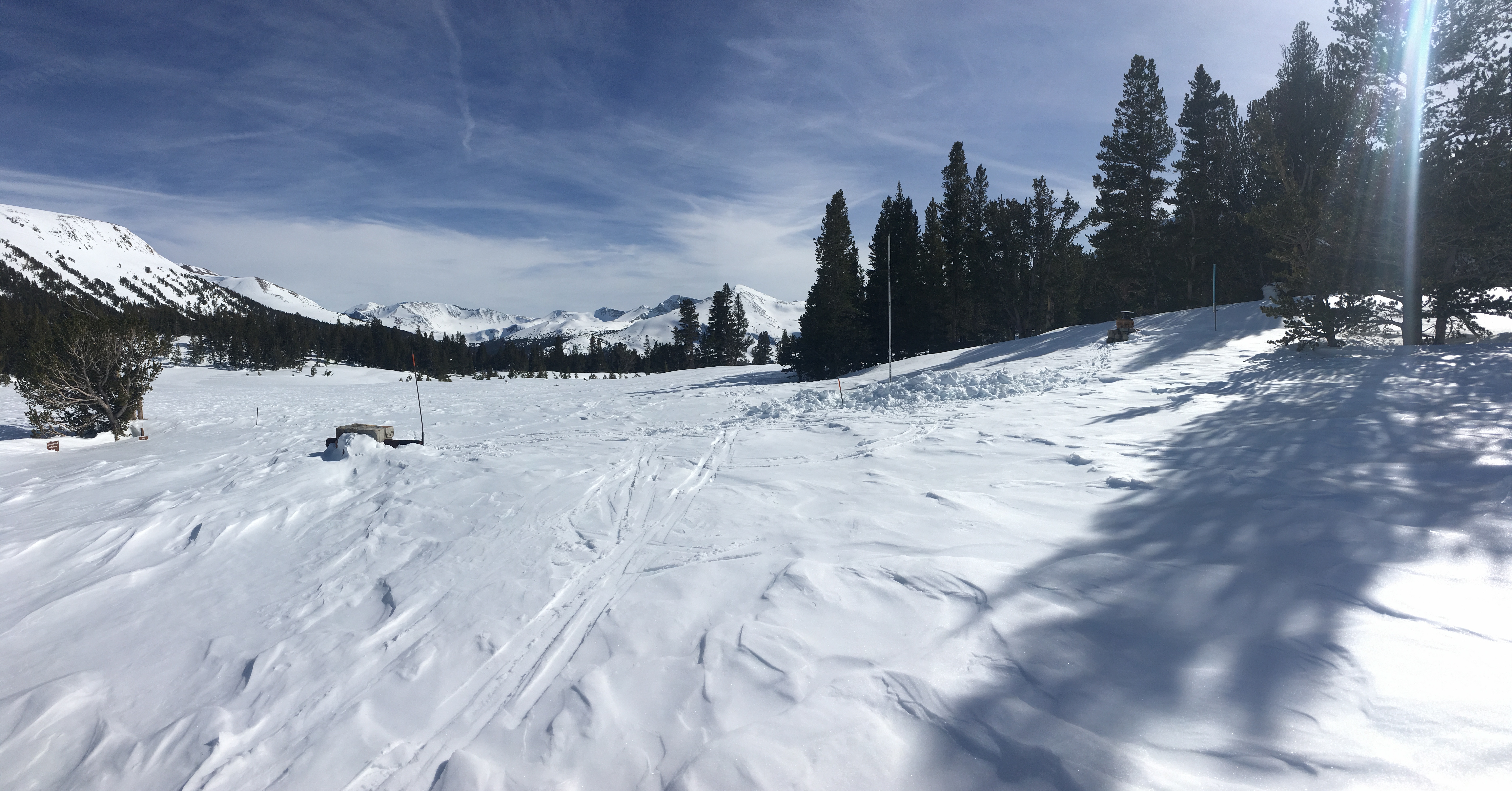 Avalanche and Snowpack Conditions
Please refer to the Eastern Sierra Avalanche Center (ESAC) and the Bridgeport Avalanche Center for the avalanche advisories for this part of the Sierra Nevada.
With the forecast warm temperatures, there will be periods of instability and possible wet slides and/or glide avalanches especially at lower and mid elevations. Granitic domes are starting to frown with their increasingly gaping glide cracks. Depending on how suddenly this complex winter snowpack warms, there is certainly the possibility of large wet slides to occur.
Wildlife
The birds are now out in full force greeting the sun. We almost cried yesterday when we heard the first robin. We survived! Smarter birds, most would say, migrate in the opposite direction of winter but not us. Even the yellow-rumped warblers, dark-eyed juncos, and Williamson's sapsuckers have moved back in. Almost time for us to move out…
Yosemite Winter History
Winter recreation in Yosemite has a rich history.  Noted author and Sierra historian Gene Rose has written extensively on this topic in his book Magic Yosemite Winters. Gene has graciously given us permission to reference and/or quote his book for our upcoming posts.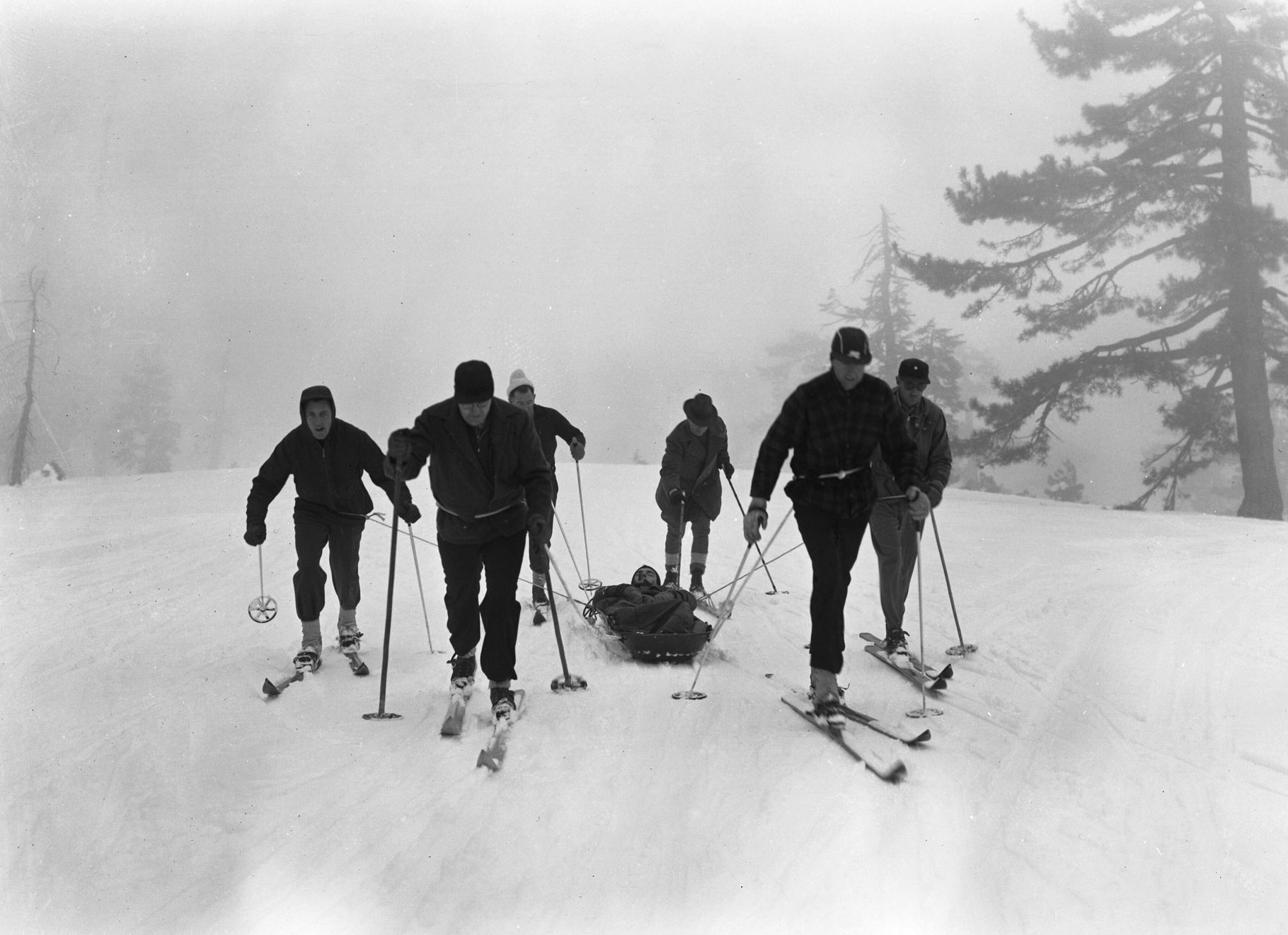 "After creation of the National Ski Patrol in 1938, Don Tresidder became the divisional chairman for California. Until then, response to accidents fell into the laps of park rangers and any company employees who could be mustered. In the winter of 1939-40, there were 126 injured skiers at Badger Pass, fifty-four with fractures or dislocations." P 54
Questions
The Tuolumne Meadows Ski Hut is open. This primitive cabin is the campground reservations office in the summer and is located along the Tioga Road at the entrance to the campground. It is marked with a sign. There is firewood and 8 bunks that are available on a first-come, first-served basis. For those visiting the Tuolumne Ski Hut from the east (only) permits are self-issued at the Ski Hut.  For those entering from other areas, please see Yosemite's website: https://www.nps.gov/yose/planyourvisit/wildpermits.htm (#3: Do I need a wilderness permit during winter?) or you may contact the wilderness office at 209/372-0740. As of this writing, there is NO electricity or phone service in Tuolumne Meadows.

Come prepared, and please make good decisions while traveling in the wilderness!

Read through the following two pages before embarking on any day or overnight snow travel within this park: 
 Snow Travel Tips: weekly posts from January through April 2022
You may contact us with any additional winter Tuolumne Meadows related questions but response times may vary if we are away on patrol.