Yosemite Falls may have been flowing by Thanksgiving, but it's not really back until the roar of water announces the return. Strong rainstorms over the past week have brought more than six inches of rain to the lower elevations of Yosemite, making even the smallest drainages fill with the water that flows and tumbles down the Valley walls. The drastic change that Yosemite Falls has undergone in less than one month is amazing, captured in these photographs taken over the past four weeks.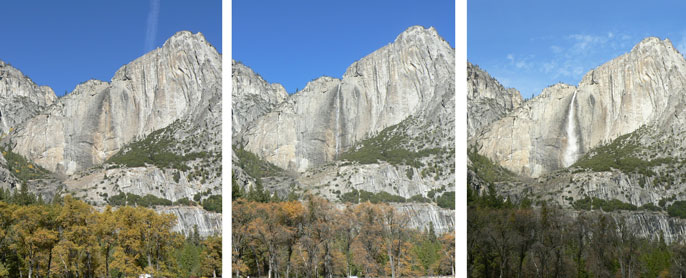 Yosemite Falls through the month of November.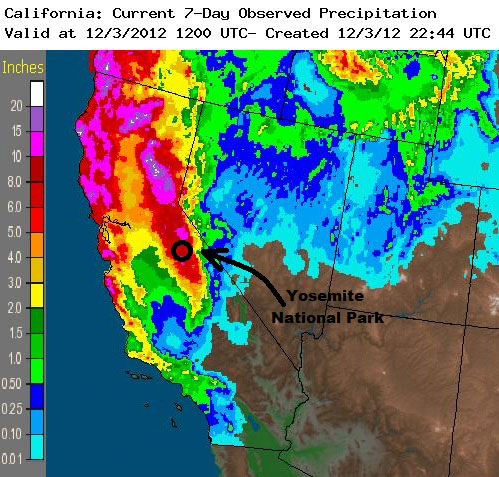 California precipitation totals for the past week.