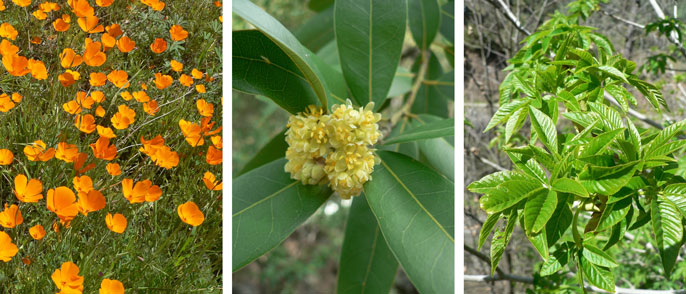 California poppy, California bay laurel, and California buckeye

Spring in the mountains is a funny thing. Like a wave slowly washing over the Sierra Nevada, spring will crash first onto the foothills and then, following the warmer temperatures, work its way up to the highest peaks in a spray of late summer wildflowers.  For the next six months, it will always be spring somewhere in the mountains. The unseasonably warm temperatures we have been experiencing this week in Yosemite Valley have made other normal signs of spring even more apparent. Here are a few observations from this week:
Red-winged blackbirds (Agelaius phoeniceus) and common mergansers (Mergus merganser) have been sighted in meadows and streams, respectively. These regional migrators are often some of the first to return to the Valley in the spring. We are looking forward to the arrival of many other migratory birds in the weeks to come. 
Loud frog chorus can be heard along Tenaya Creek and Mirror Lake. The beautifully subtle colors of this Pacific treefrog (Hyla regilla) were observed after it was rescued from inside the Visitor Center Theater. The rangers took care not to handle it more than necessary and released it in the adjacent Indian Village. We were glad to see it hop away. 
The explosion of wildflowers that is spring in the foothills can be seen on the drive in to Yosemite Valley. The showiest participant is the state flower, the California poppy (Eschscholzia californica) which can cover entire hillsides in its bright orange bloom. Also notable are the small but sweet smelling flowers of the California bay laurel (Umbellularia californica). The fresh, spring-green leaves that you may see are those of the California buckeye (Aesculus californica), the first deciduous tree to leaf out in our area.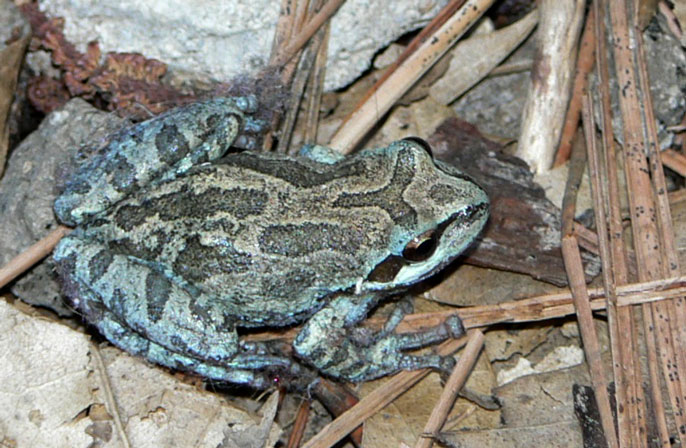 Pacific tree frog