Yesterday evening at 7 pm Yosemite Fire and Aviation started ignition on the Soupbowl Prescribed Fire between the South Entrance and the community of Wawona. At 9 pm, operations were shut down due to mixed rain and snow. Burn conditions were good leading up to the weather event. Approximately 5-10 acres of blackline was complete along the Wawona Road.
Today the National Park Service and Mariposa County Fire resources on scene will be doing mop-up and securing the burn perimeter. Fire personnel will be patrolling the roadside for hazard trees and any fire burning in cat-faces (openings created by past fire in the lower portion of a tree).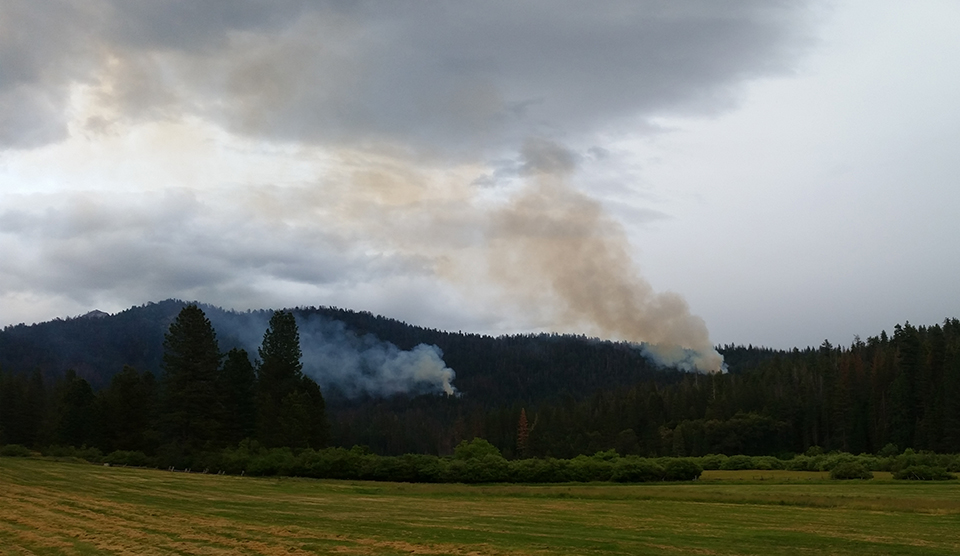 Traffic control personnel will be on scene and in place.  At this time both traffic lanes will remain open along the burn perimeter unless issues arise. Please use caution while driving in the area and slow down for fire fighter safety.  
A warming and drying trend will occur this week with temperatures well above normal by 
Thursday
. A high pressure ridge will be setting in through the weekend making air quality marginal by 
Thursday
.  Smoke will be present along the road and fire management will continue to monitor throughout the week.  
There are no planned ignitions for the rest of the week. Resources will continue to secure what was burned last night and look for another burn window throughout the summer.