Visitors embarking on Yosemite's popular hikes along the John Muir and Mist Trails to Vernal and Nevada Falls, Half Dome, or beyond, begin their journey on a half mile walk from Happy Isles through a lush boulder garden draped in deep green mosses. With over 14 different species of mosses in this area alone it provides both a visually aesthetic landscape and a biodiverse one. Unfortunately, some of these boulders have been vandalized by visitors who have etched initials, words, and symbols into the mosses exposing the bare granite beneath.  
NatureBridge
, a non-profit environmental science education provider that has been working in Yosemite for over 40 years, has partnered with the National Park Service's Resources Management and Science division and the Yosemite Conservancy. With funding from the Yosemite Conservancy, over 100 NatureBridge students have learned about and worked towards restoring these boulders. These students have adopted a total of 25 boulders. First students established "photo-points" to take repeat photographs to see changes over time.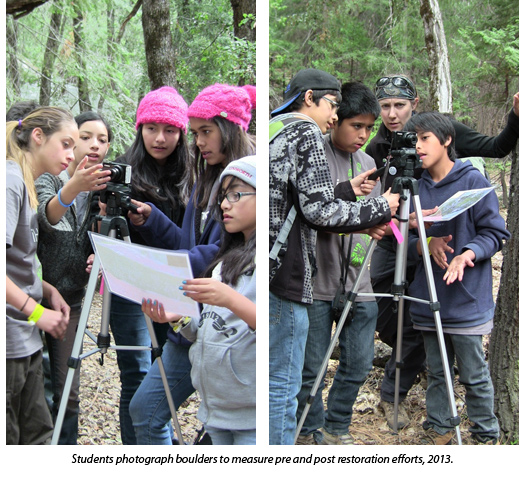 Next, students randomly measured transects for graffiti events to see pre- and post-moss growth. Finally, they applied moss slurry to promote regrowth and measure success with photographs and transect data.



To date, several boulders look like their old selves and participants have reported enjoying the feeling of giving back to a place they love. School teachers and student chaperones have reported enjoying the rich educational lessons of this project, while several hikers have stopped to talk with volunteers and express their gratitude. One visitor remarked, "It is like you are restoring my church. Thank goodness for people like you."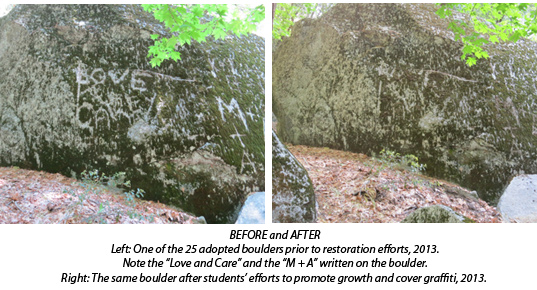 As you pass through this area, look around and notice these restoration efforts. Each covered marking is a young person taking a stand to take care of Yosemite. Each restored boulder is a reminder that people care about you and your experience.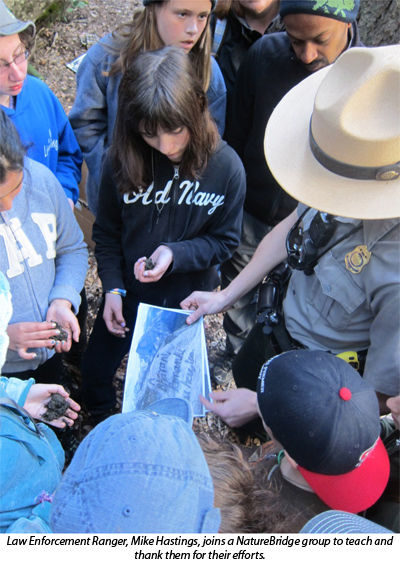 If you would like to learn more about this project, please contact
Yosemite Conservancy
or
NatureBridge
. If you would like to aid in these efforts you can give donations to Yosemite Conservancy or NatureBridge and be an advocate for a clean park by following
leave no trace
ethics on your next visit.